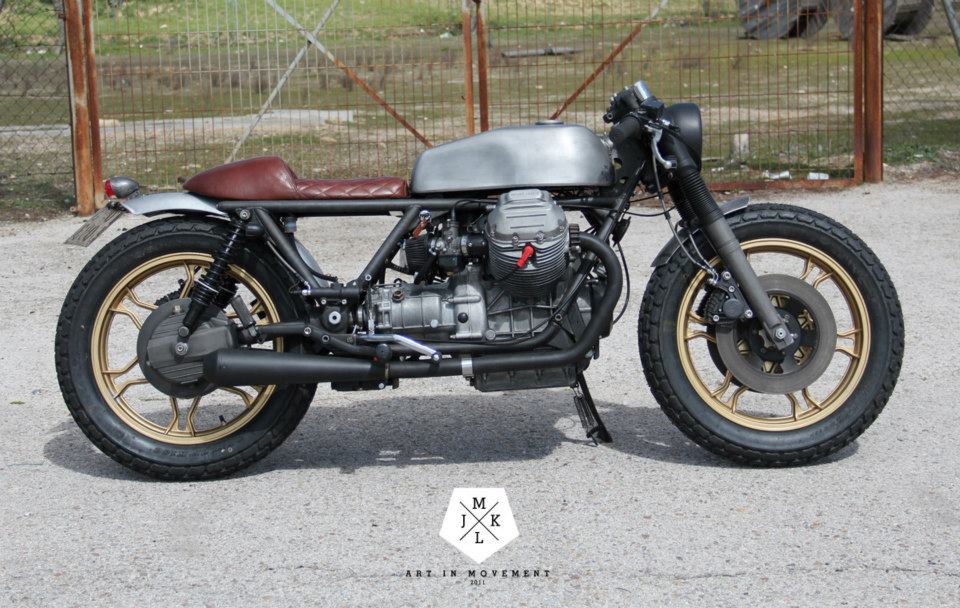 For a graphic designer with a soft spot for custom motorcycles doing work experience with the Wrenchmonkees must have been a dream come true. Last year Joan Miguel Orga made the trip from his home in Barcelona to Copenhagen where he spent some time working along side the WM team. He entered the workshop with a head full of ideas and a beaten up Moto Guzzi and came away with this outstanding WM/JMKL 'Art in Movement' custom.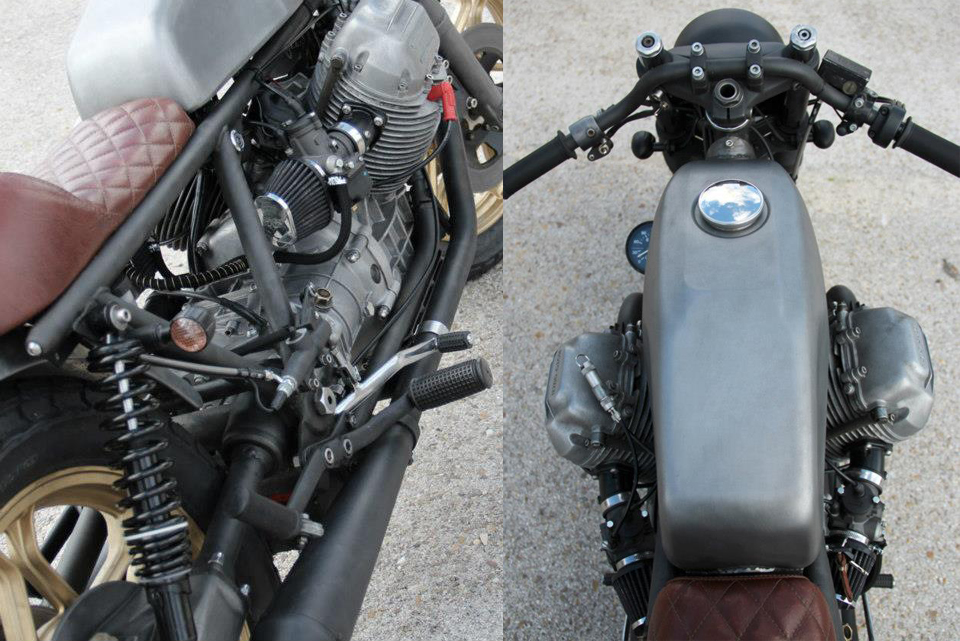 "From Paper to reality. Two years ago I started sketching designs based on a Guzzi 850. The designs were made for fun since at that time I had not garage, no knowledge and no motorcycle to make it real. After a while I acquired a beaten up Moto Guzzi 850T4 and somehow destiny took me to Copenhagen to train with the Wrenchmonkees (WM), where I was able to build my Guzzi with help and advice from the whole WM team."
"My objective was to create a motorcycle that was low and muscular, took advantage of the frame and was built using a very small budget. The majority of parts used were pulled from the shelves in WM's workshop and were all second hand. We found an unbadged/unknown tank which fit perfectly with the width of the frame and exposed the 2 lateral cylinders in a harmonious way. Following the same line is the seat, very low and wrapped in leather back over the cowl. Continuing with the premise of creating a motorcycle with a very low budget, the handlebars were rotated into a position similar to low race bars. 
Since I wanted to make it as lean as possible, I relocated the placement of the battery, which opened up the frame. My own personal touch was keep most of the bike unpainted, exposing the beauty of the material. Only 2 touches of color remain on the bike, the rims painted on gold and brown leather seat.
"
"Thank you Per, Nich, Lars & Andreas"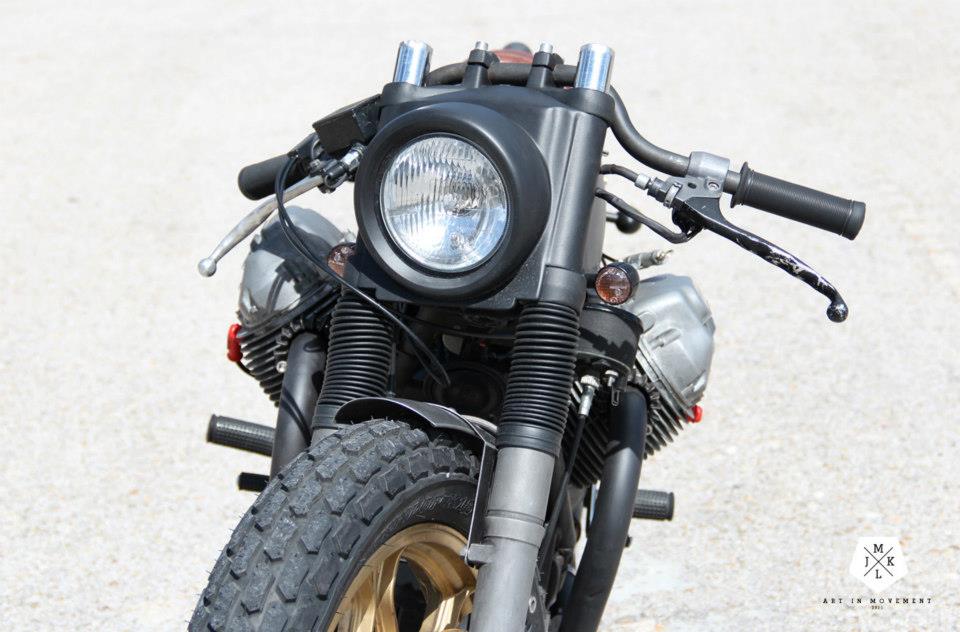 The Wrenchmonkess influence on Joan's build goes well beyond the mention on the tank. Their trademark raw finishes and textures. Although Joan did not confirm it, the frame looks to have undergone the same sandblast & set on fire technique they used on 'Yard built' Yamaha XJR1300 which is something I hope to try myself one day!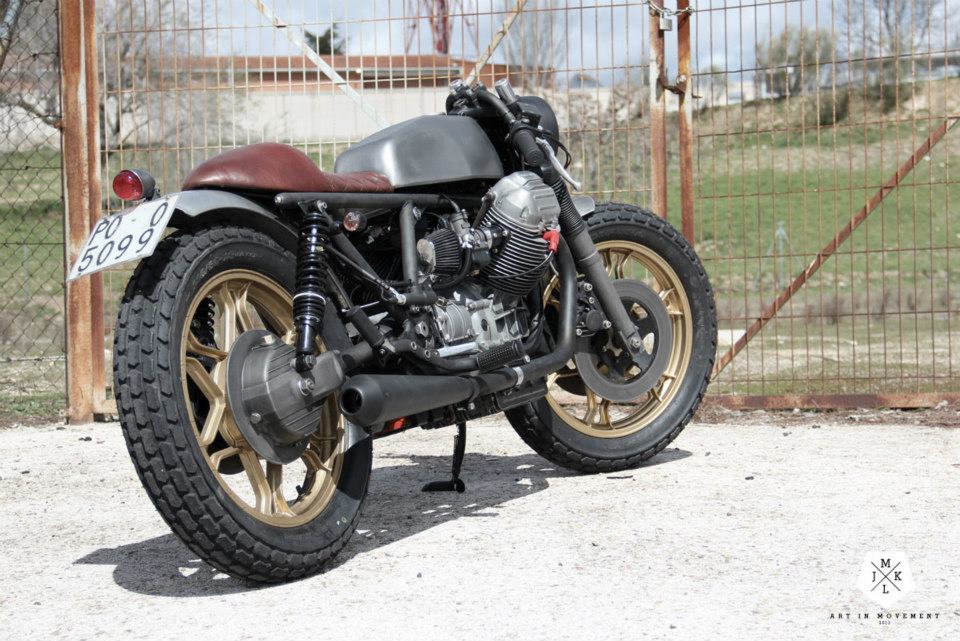 If you want to see where Joan's Guzzi project began take a look back at the post I did in March last year showing his Moto Guzzi concept designs.