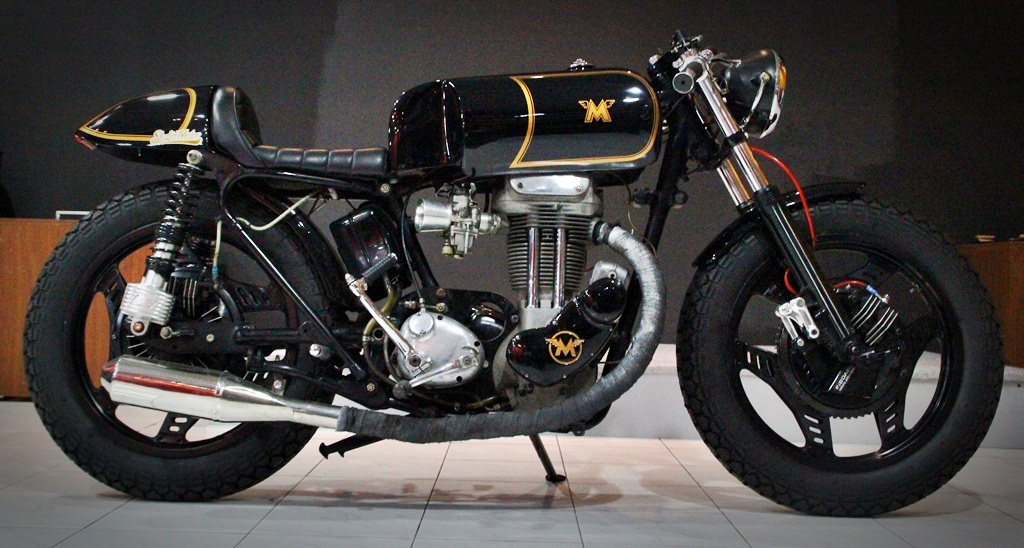 Matchless motorcycles
hold a place in history as one of Britain's oldest motorcycle manufacturers, building their first production bikes in 1899. Matchless built a range of motorcycles from two strokes to 750cc twins, made significant developments in the advancement of motorcycle suspension and held the title of first single cylinder motorcycle to win the Isle of Mann TT (1907). Sadly though in 1966 Matchless closed their doors due to dwindling sales and debilitating financial losses. Seeing a Matchless out on the streets these days is a real treat but even better is finding a tastefully customised one.
This Matchless Cafe Racer is the work of Studio Motor Customs in Jakarta, Indonesia. The bike started out as a 1954 500cc single that was in need of some TLC. After receiving instructions from the bikes owner to rebuild it in the style of the British Cafe Racers the SMC team started sketching. Their final design was a bike featured the desired classic looks with a touch of modern styling necessitated by limited local resources.
The bikes hand formed custom tank and rear cowl are made from 1.2mm galvanised plate and the beautifully finished seat was covered in house. The jet black paint with gold pinstriping and Matchless emblems were done by Comet Studio in Jakarta, who finished the bodywork using Sikkens wood varnish, giving it a "permanent wet look effect" (that's a first!). A set of more modern wheels were taken from a Honda CB400 and were fit after they underwent some aesthetic customisation to match the style of the rest of the build.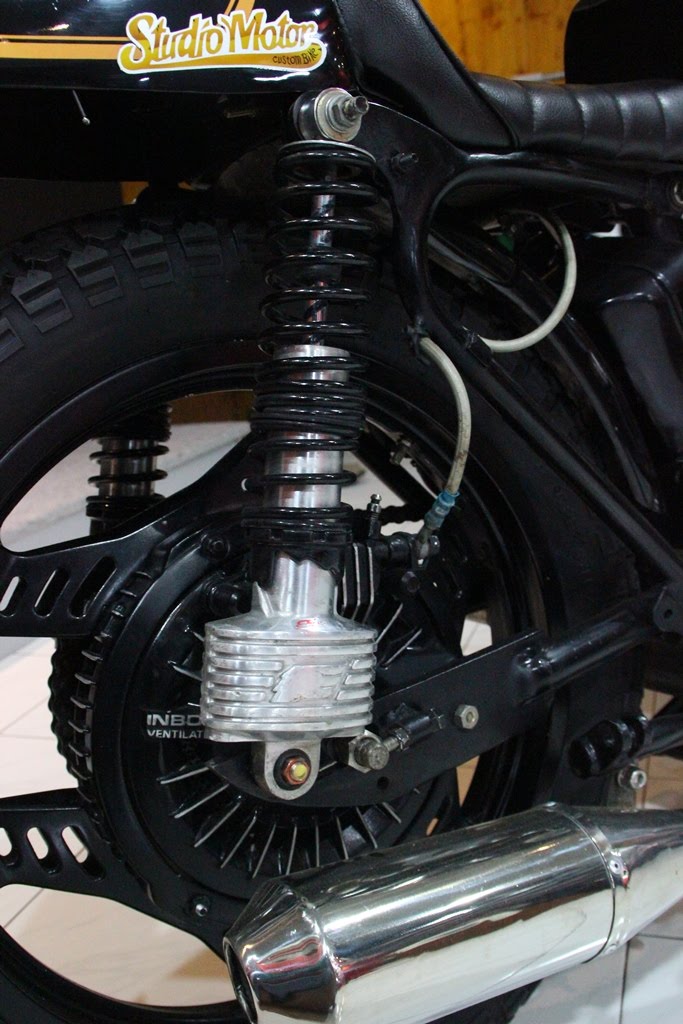 To look at the bike now it's hard to believe that it's actually 58 years old. Donny of Studio Motor states that they modify their bikes with the purpose of earning their customers satisfaction and pride. I think we can safely assume they have done that with this build.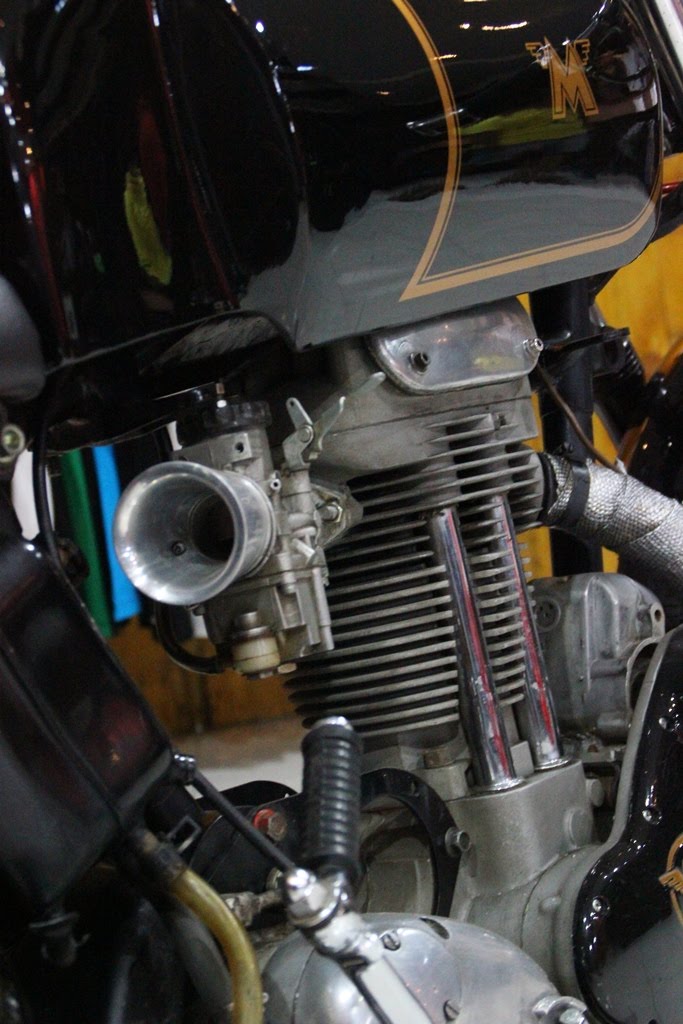 Specifications:
1954 Matchless 500cc single
Custom tank and seat by STUDIO MOTOR
Paint & detailing by Comet Studio
Wheels Honda CBF400
Amal carburetor
Yamaha headlight
Aftermarket rear lights
Custom exhaust by Jet Hot