If you're a fan of drift racing the name Nigel Petrie is sure to ring a bell. His 'Engineered to Slide' workshop is well known in drift racing circles and his homebuilt racecars are the stuff legends are made of. Nigel's a fitter and turner by trade, but his skillset extends well into the realms of design, engineering and fabrication and he applies them all to every project he undertakes. Along with his passion for drift racing he's a motorcycle lover and his custom-built KTM Cafe Racer graced the pages of this site back in 2012. Last year Nigel embarked on a journey with a group of friends (and his incredibly supportive wife) to realise a dream of laying down a record at the DLRA salt flat speed in trials on Lake Gardiner, South Australia. Along the way they documented the experience to create a stunning new, feature-length documentary titled 'FLATS'.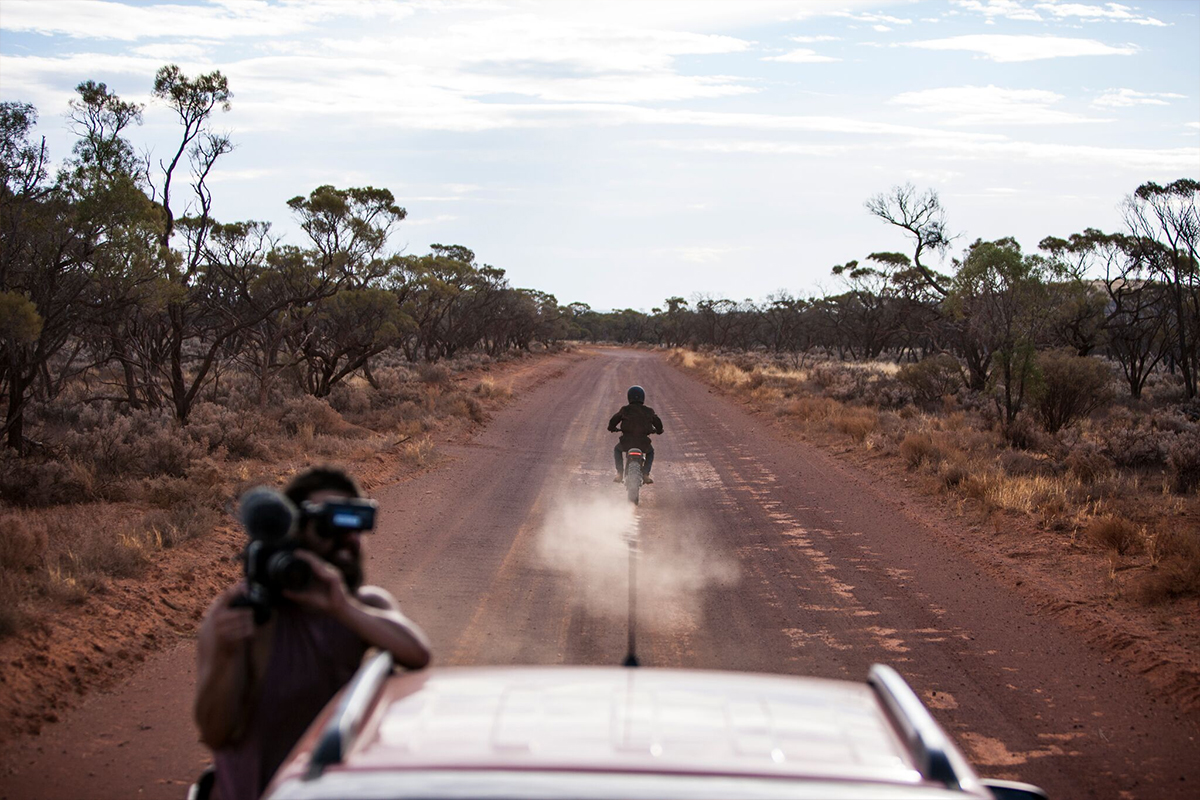 The FLATS race/production team consisted of filmmaker Mattthew J Cox, photographer Dean Walters, Engineered to Slide's Nigel Petrie and his wife, Celia. Created on a modest $36,000 budget sourced from 6 private investors, FLATS offers stunning production values and a story that is guaranteed to inspire, enlighten and entertain. The film captures the passion, persistence, adventure and heartache that played out during their journey, against the backdrop of some of the most beautiful and rugged landscapes of Australia.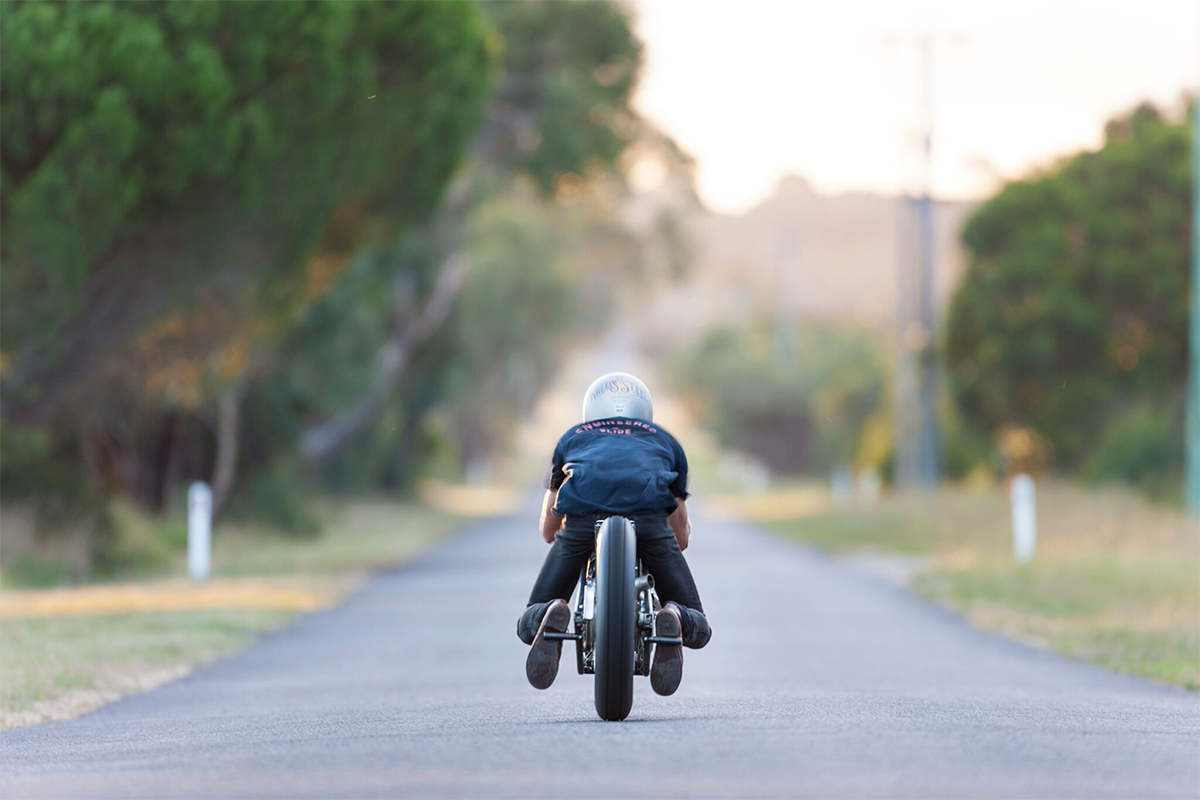 With the release of the FLATS film drawing near we contacted Nigel to get an exclusive insight into the driving force behind the FLATS project and the great lengths they went to in order to create it…
"It's the simplest question with the most complex answer… How fast will it go?' Says Nigel. "This movie strips back everything to the simple pleasure of riding motorcycles. After a round table discussion with Matthew Cox, Dean and my wife we came up with a plan and in a month we were putting it into action."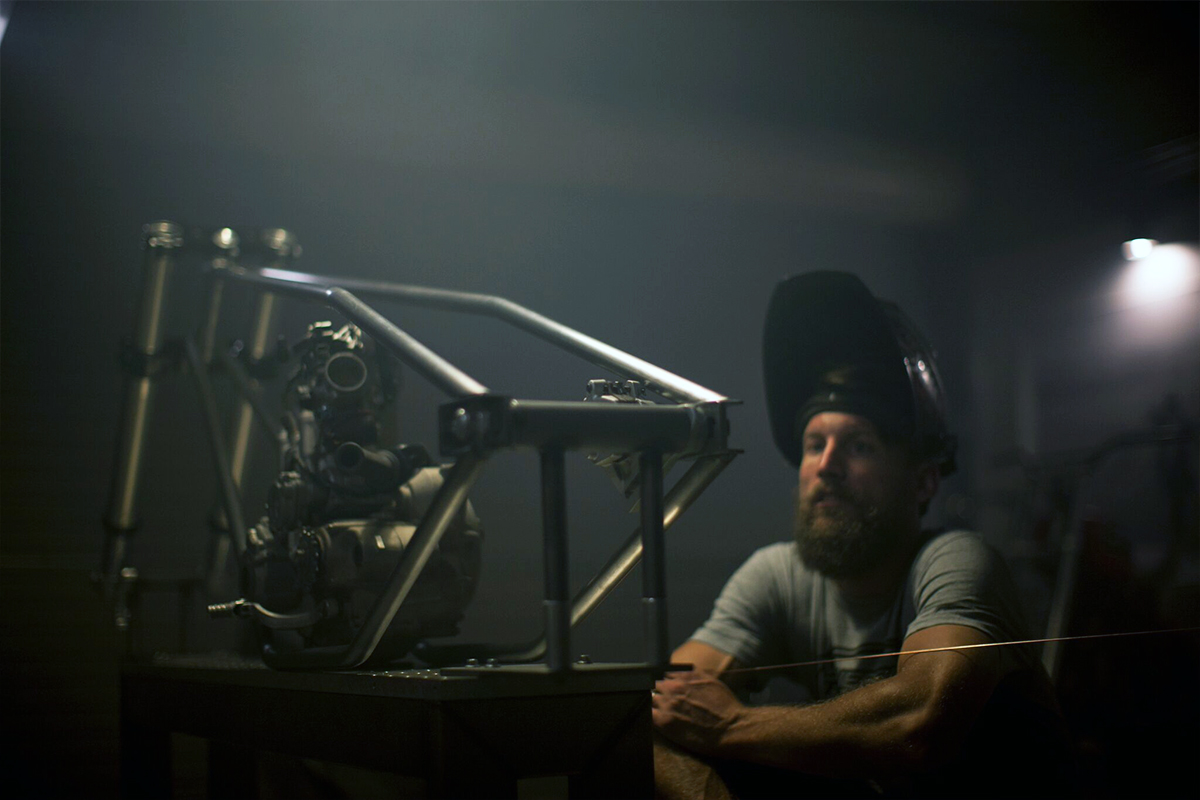 "Operating within a modest budget I repurposed my 2012 KTM 350 SX-F into a sleek, chromoly race bike utilizing all standard KTM parts, removing only the factory tyres and frame from the equation. In two weeks my motorcycle looked vastly different to the MX bike it once was. A few test runs later and it was ready to load onto the trailer and head west.
If completing the race bike wasn't enough pressure, I also vowed to build two custom motorcycles for Dean and I to ride out to the salt. It's an amazing journey heading west across Australia and I didn't want to see it through a pane of glass. So along with the KTM salt racer I also built a custom 2014 KTM 350 SX-F (no that's not a typo) and Dean rode a KTM 640 Duke II."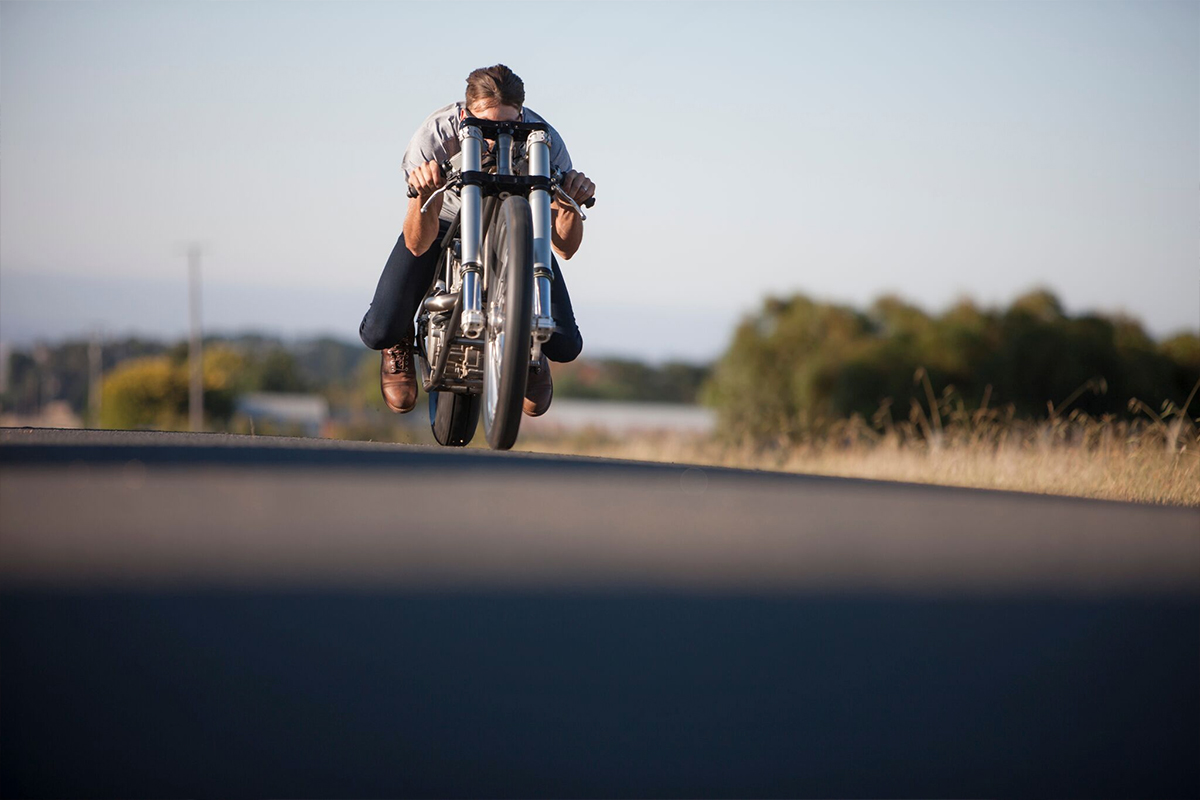 "It was an adventure of a lifetime and the ultimate taste of motorcycling, from the twists and turns of the Great Ocean Road to the vast desert of South Australia. Stepping out onto the salt flats and answering that question "How fast will it go" was a journey to be remembered."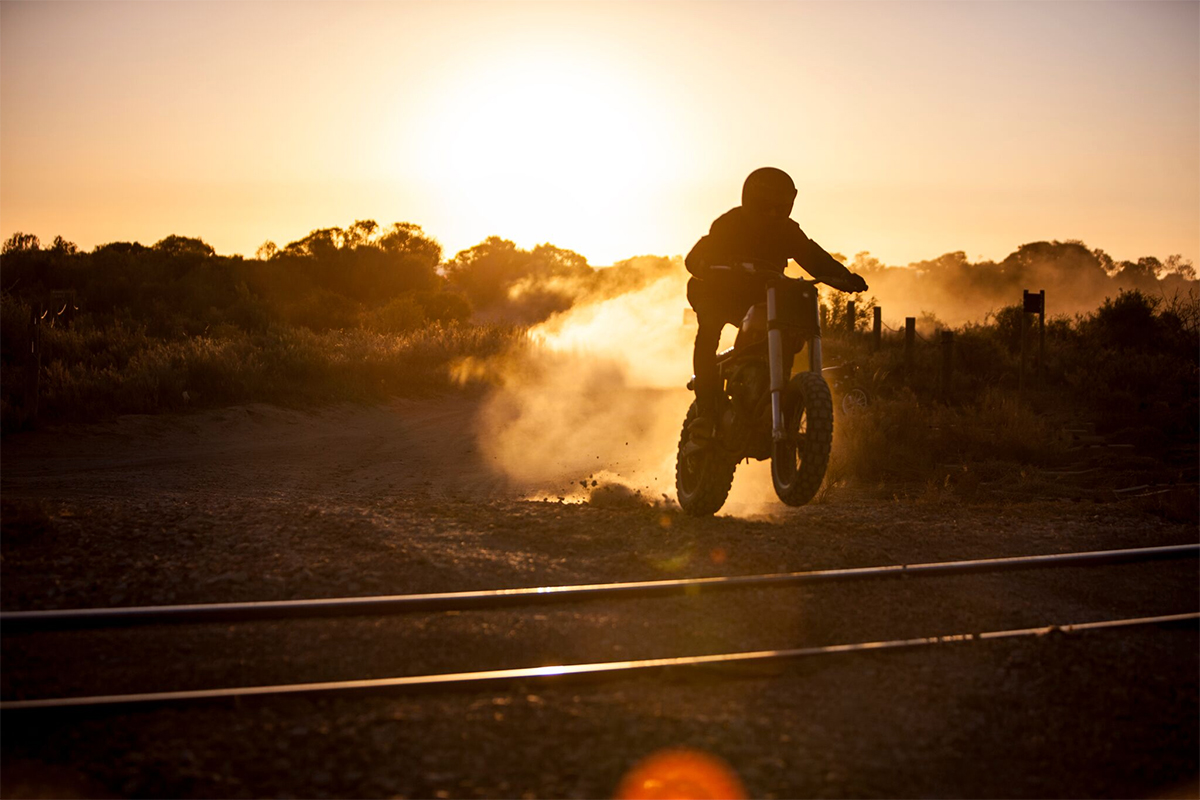 On March 25th the full length documentary FLATS will be released internationally via Vimeo On Demand and can be pre-purchased now for a measly $5.99AUD.
For a taste of what you'll see in the FLATS movie you can watch the trailer below.