Over the past 5 years, I've been lucky enough to visit is a wide range of custom automotive shows around the world. After a while, I started recognising things that I really like about them and things that I thought could be done differently. Here in Australia auto shows tend to be overrun with exhibitors and gaudy signage that detract from the events overall look and feel. The events I love the most are the ones that keep the focus on the stars of the show, the vehicles themselves.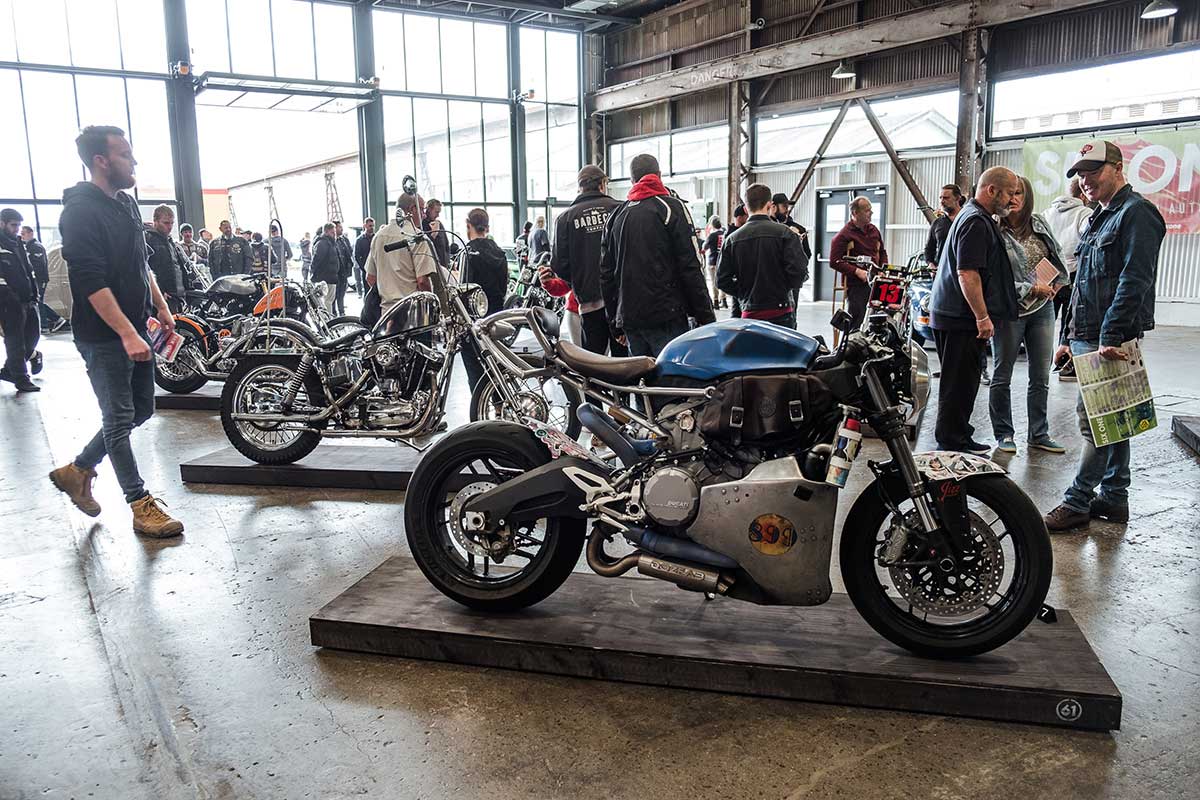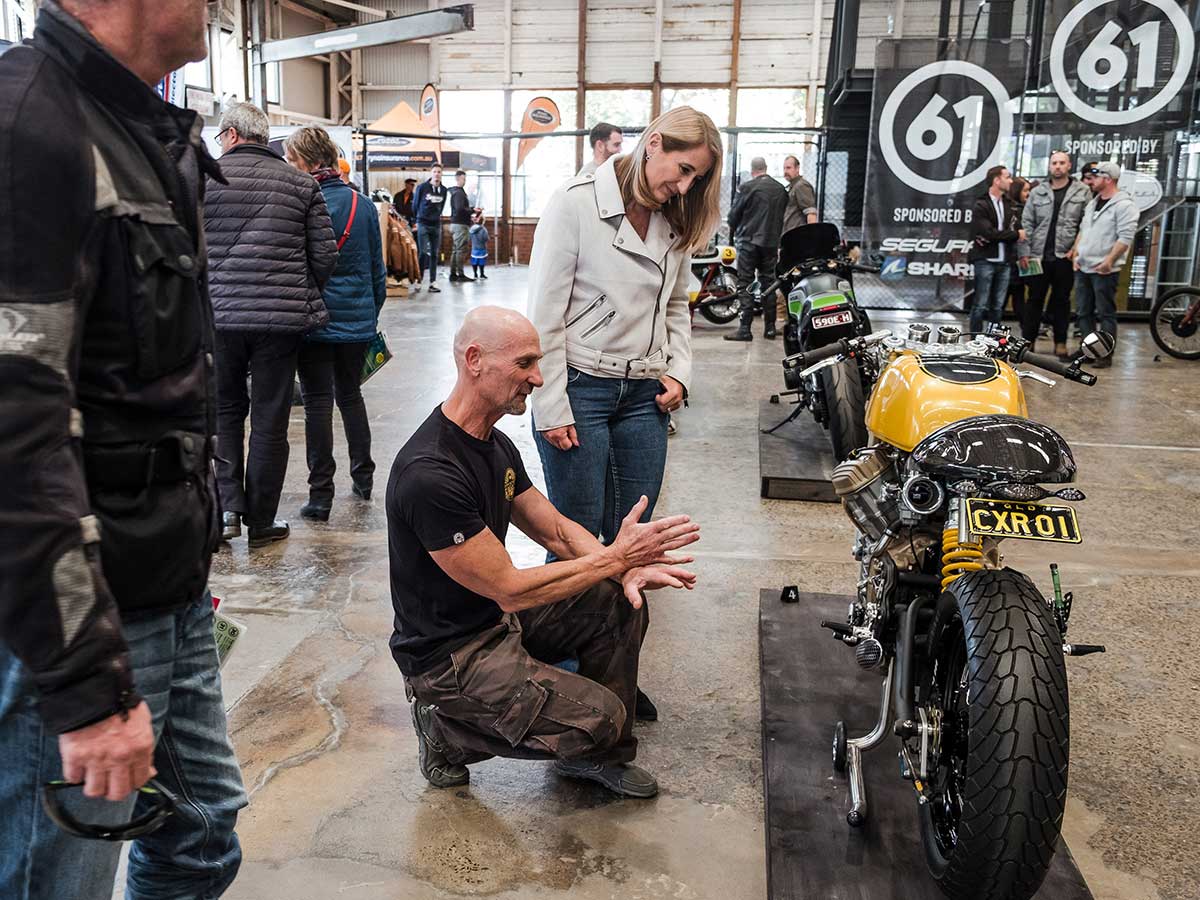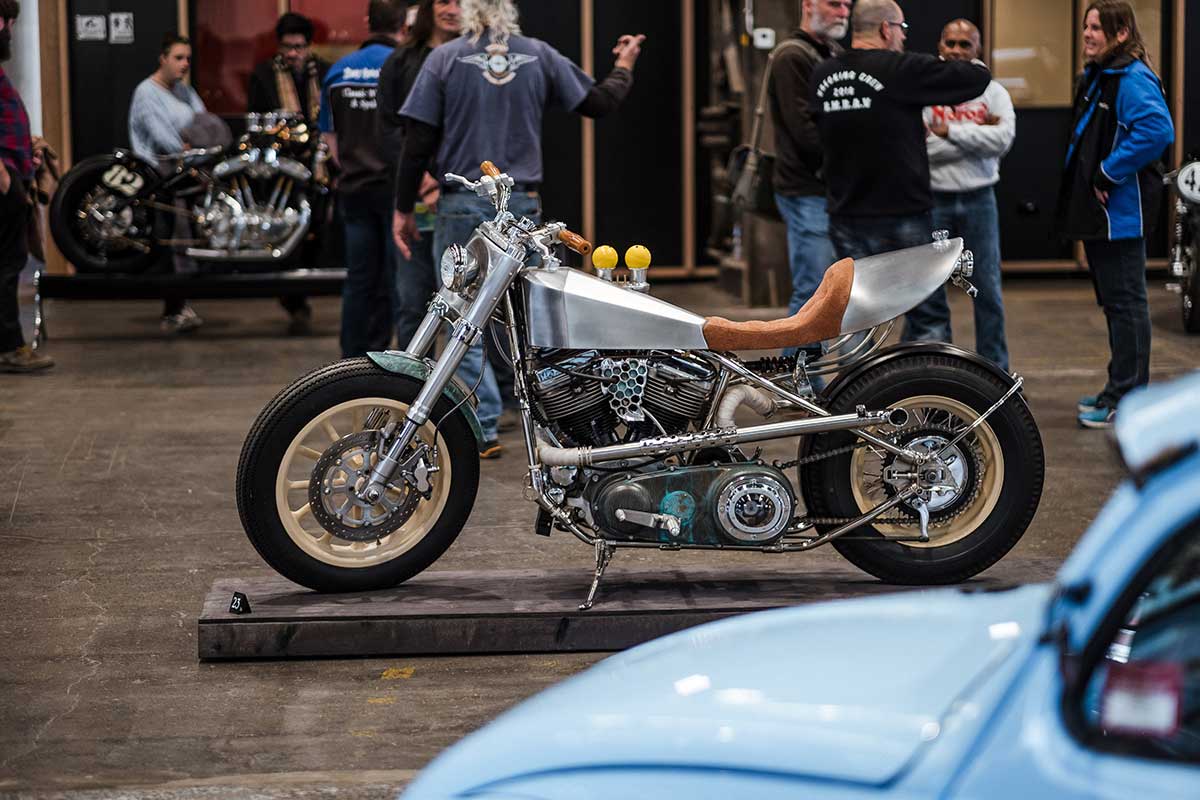 Late last year after a visit to Malaysia's incredible 'Art of Speed' show I hatched a plan with Fuel Tank founder Luke Ray to create an event of our own. The goal was to host an exhibition that focused on the skill and passion that exist in the Australian custom automotive scene. It was to be a carefully curated event that was more art exhibition than auto expo. Seeing as our theme was "Australian made" we decided to coin it SIX ONE after the Australian international dialling code.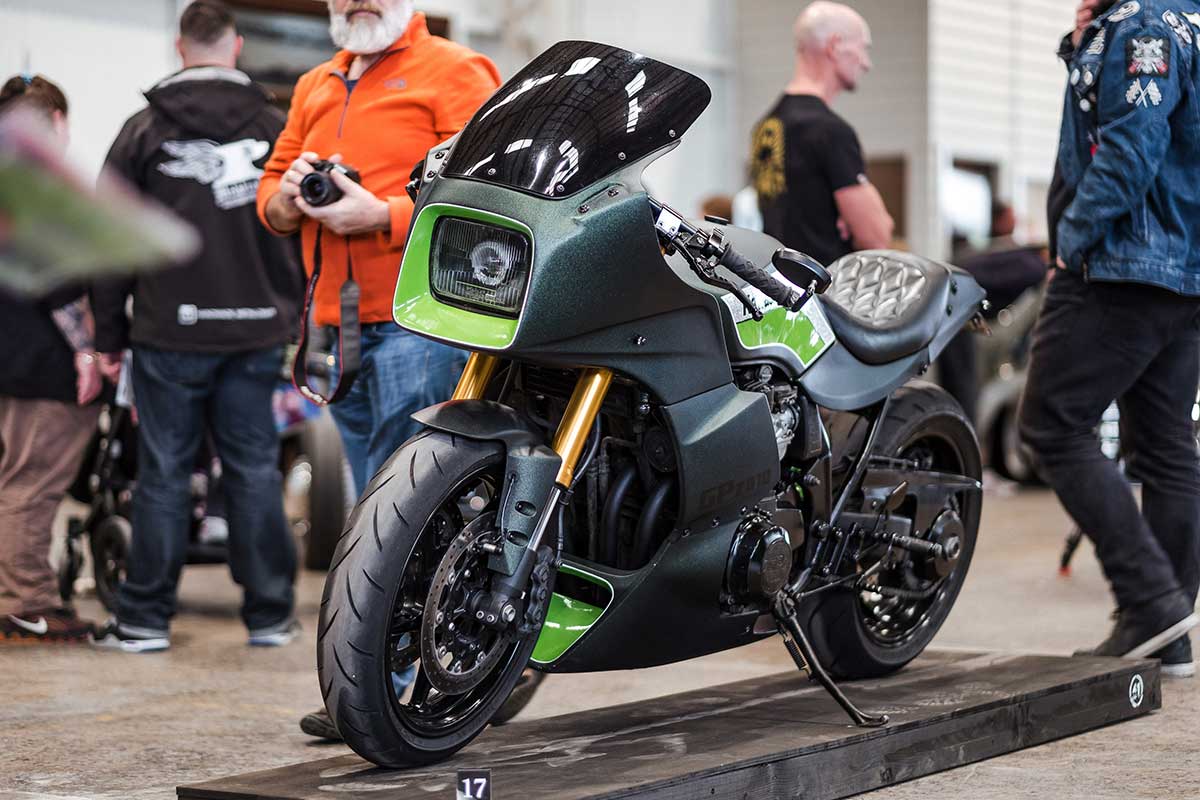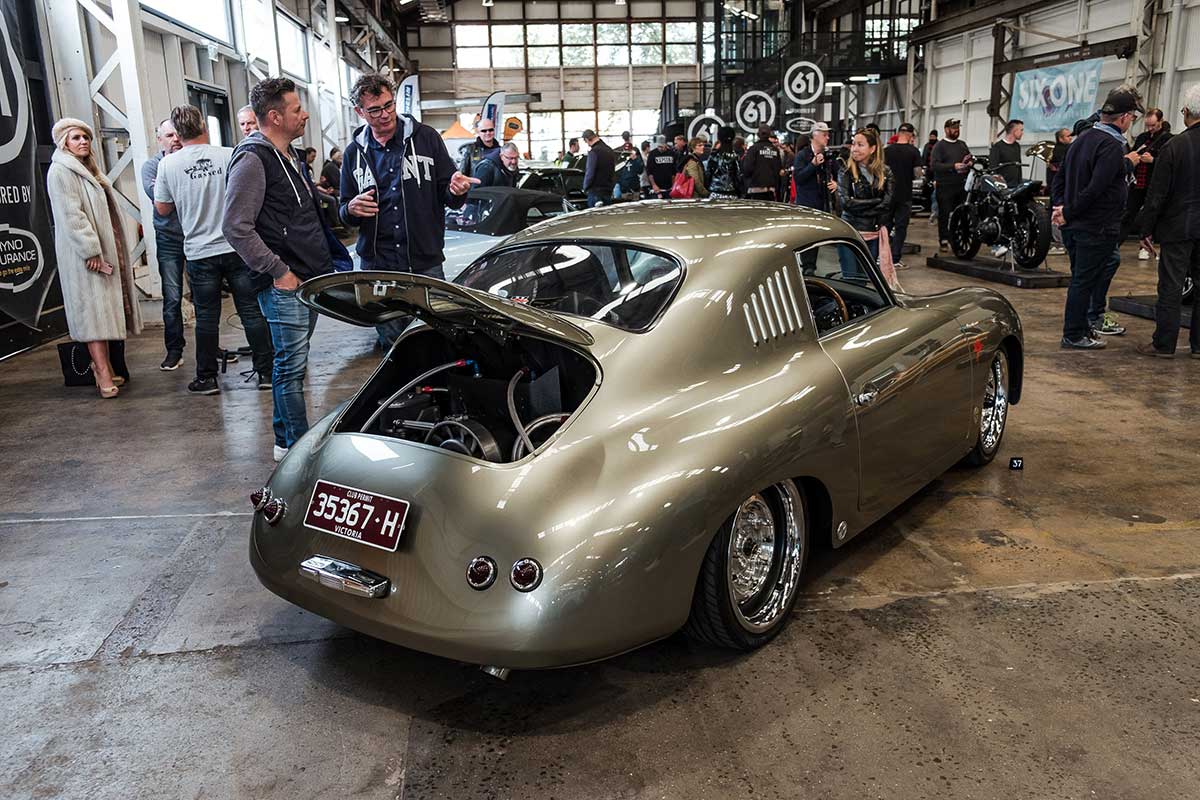 Leveraging our networks in the custom scene we amassed a carefully curated collection of Aussie built custom cars and bikes. Some were direct invitations while others were submissions that had to be approved through a SIX ONE selection process. The end result was an eclectic collection of over 50 vehicles from around Victoria, New South Wales and as far as Queensland. We placed no limitations on what people could submit for the show. Our only stipulation was that it had to have been built here on Australian soil.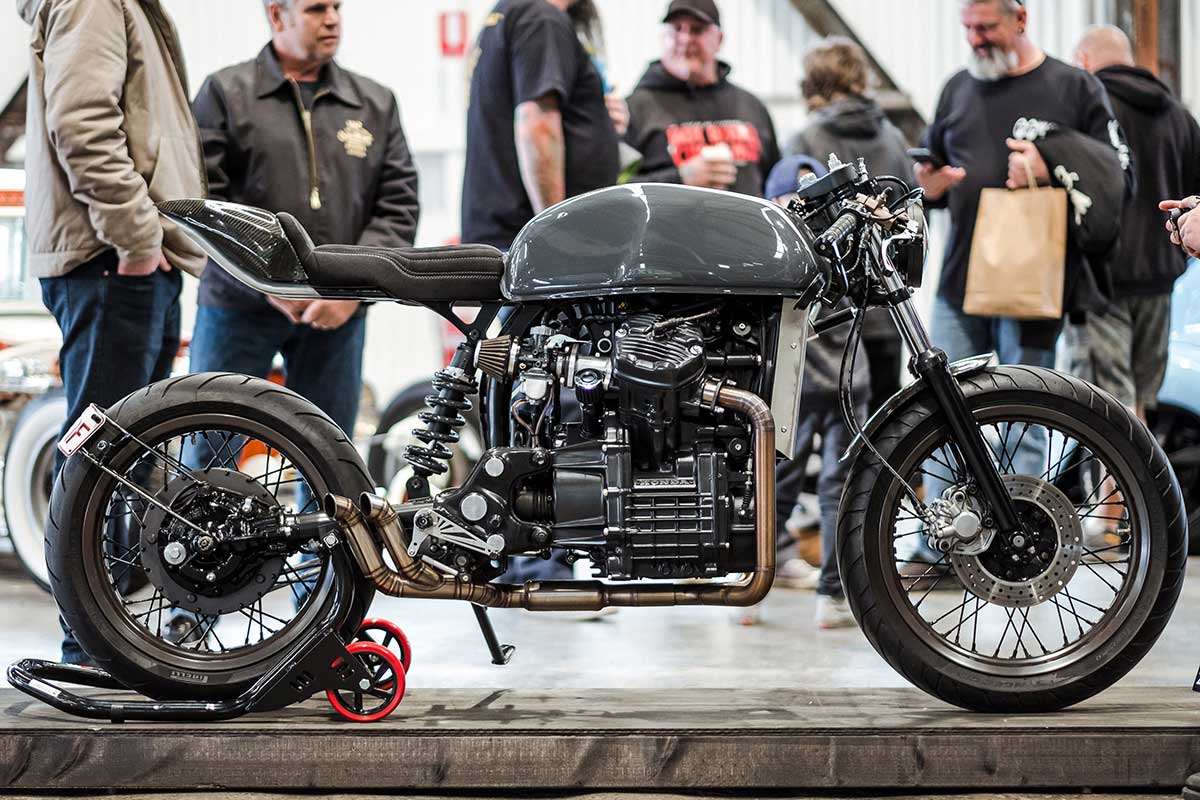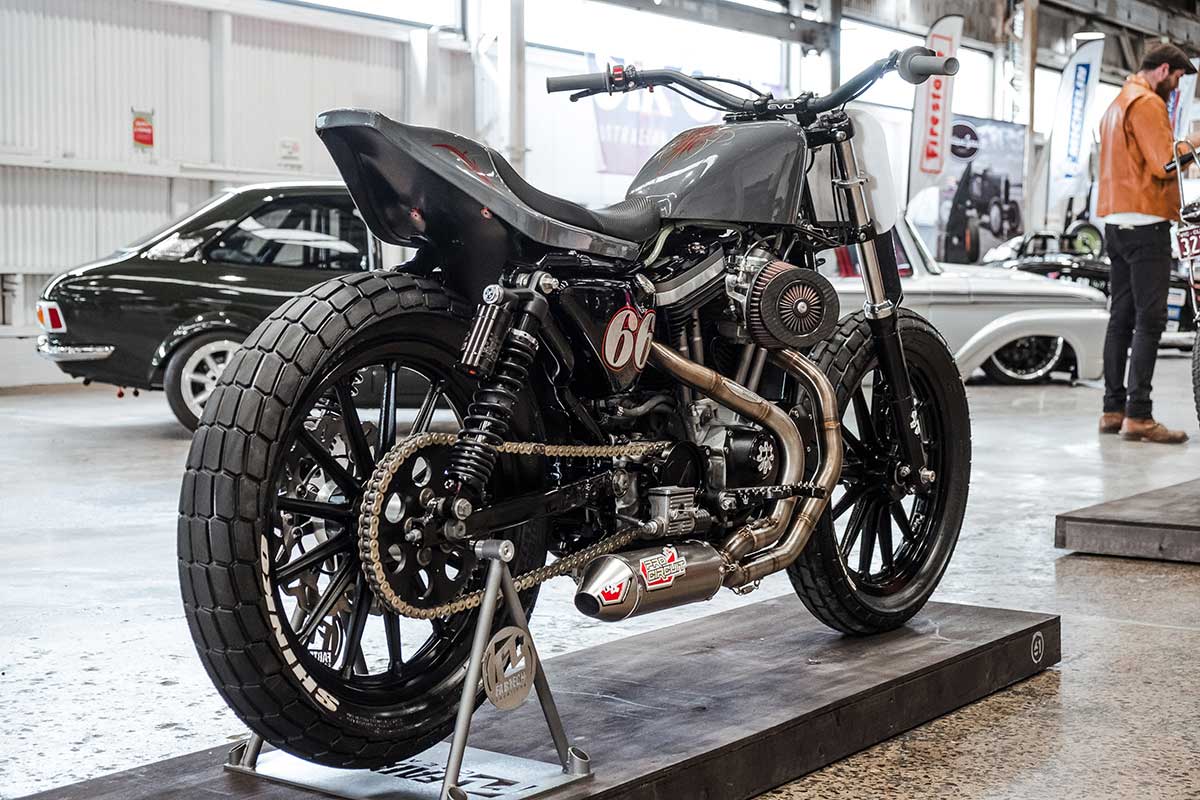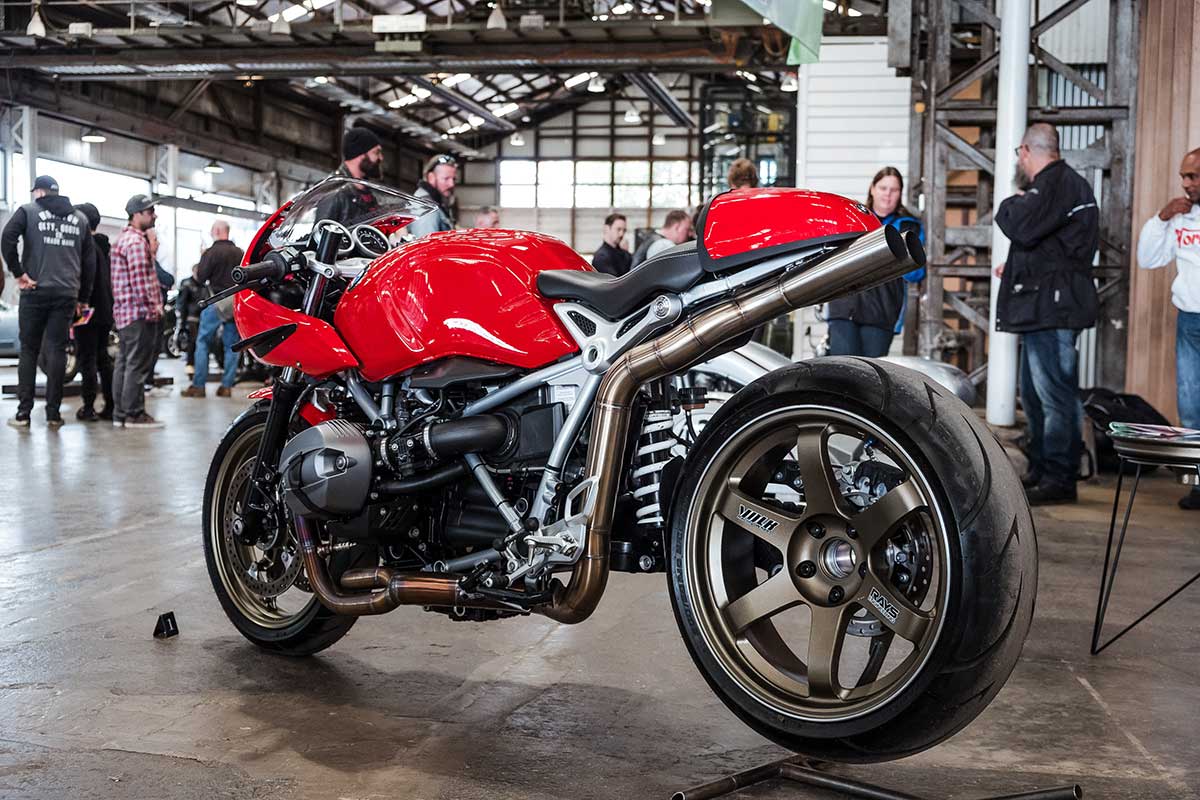 The inaugural SIX ONE exhibition took place on April 27th at the Seaworks Maritime Precinct in Melbourne. Situated on the foreshore overlooking Port Phillip Bay it was the picture-perfect backdrop for our one of a kind art exhibition. We took complete advantage of Seaworks incredible warehouse space. Every vehicle was carefully parked to give visitors enough space to view them from every angle. The result was a museum like layout that focused all the attention on where it belonged, our two and four-wheeled stars.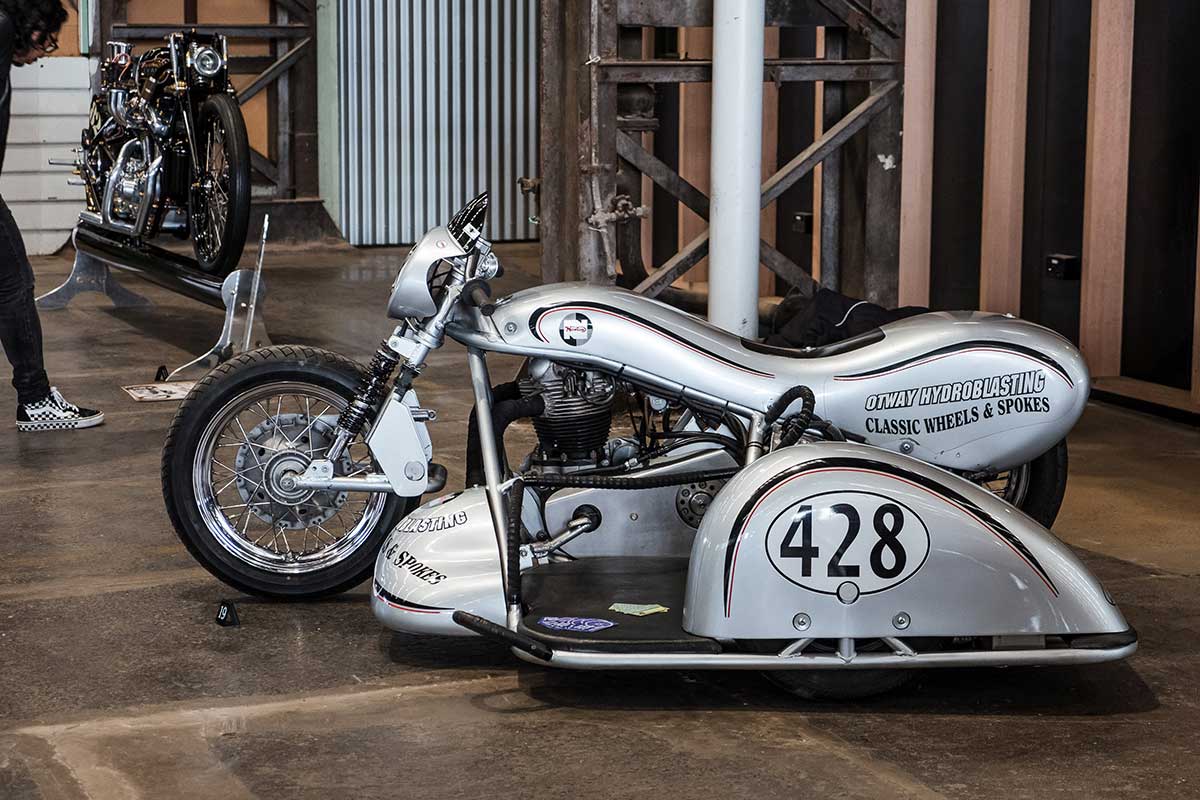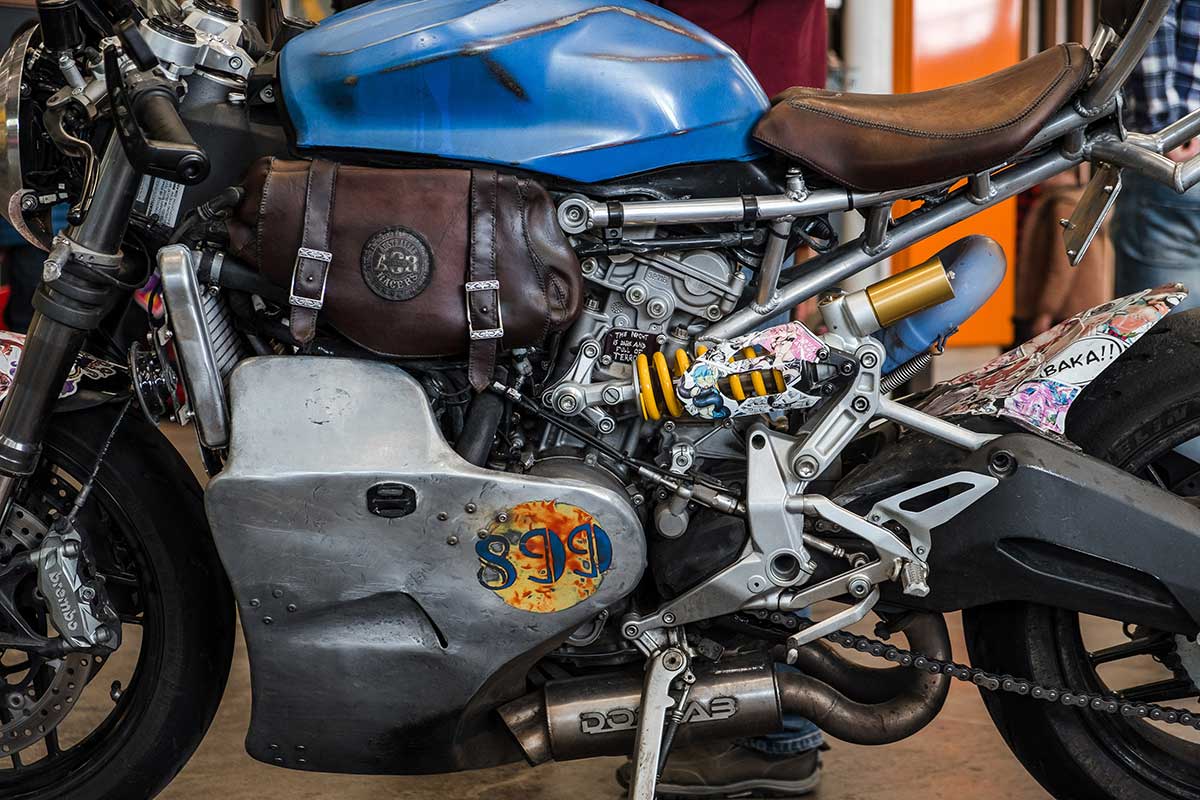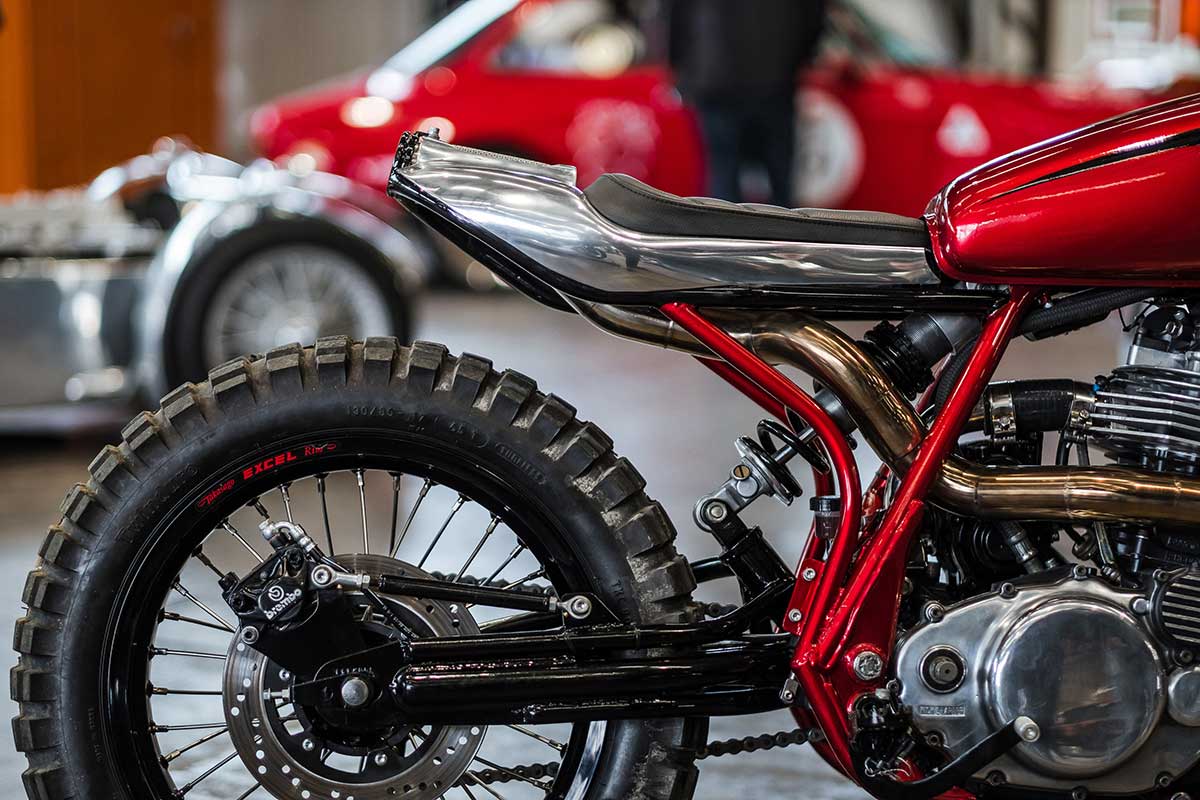 Some of the two-wheeled stars of the show included Garth Alison's incredible Honda CX500 (our 2018 bike of the year). Sydney's MotorRetro drove down with their freshly completed aero bodied BMW, Ottway Hydro blasting displayed their incredible Norton sidecar racer and Good Deed Garage unveiled their latest charity bike, a fully faired Honda CB350 retro racer. The oldest bike on display was Tim Kill's 1942 Harley WLA and the newest Nigel Petrie's 2018 BMW R Nine T. With no limitations on style the collection included everything from choppers to land speed racers, bobbers and of course a great collection of cafe racers.
Sitting alongside all the motorcycles was an even more eclectic collection of custom cars. From traditional hot rods to one of a kind race cars the something for everyone collection didn't disappoint. My personal favourite was Jason Ferraro's stunning Ford GT40 replica that was built over a 7 year period.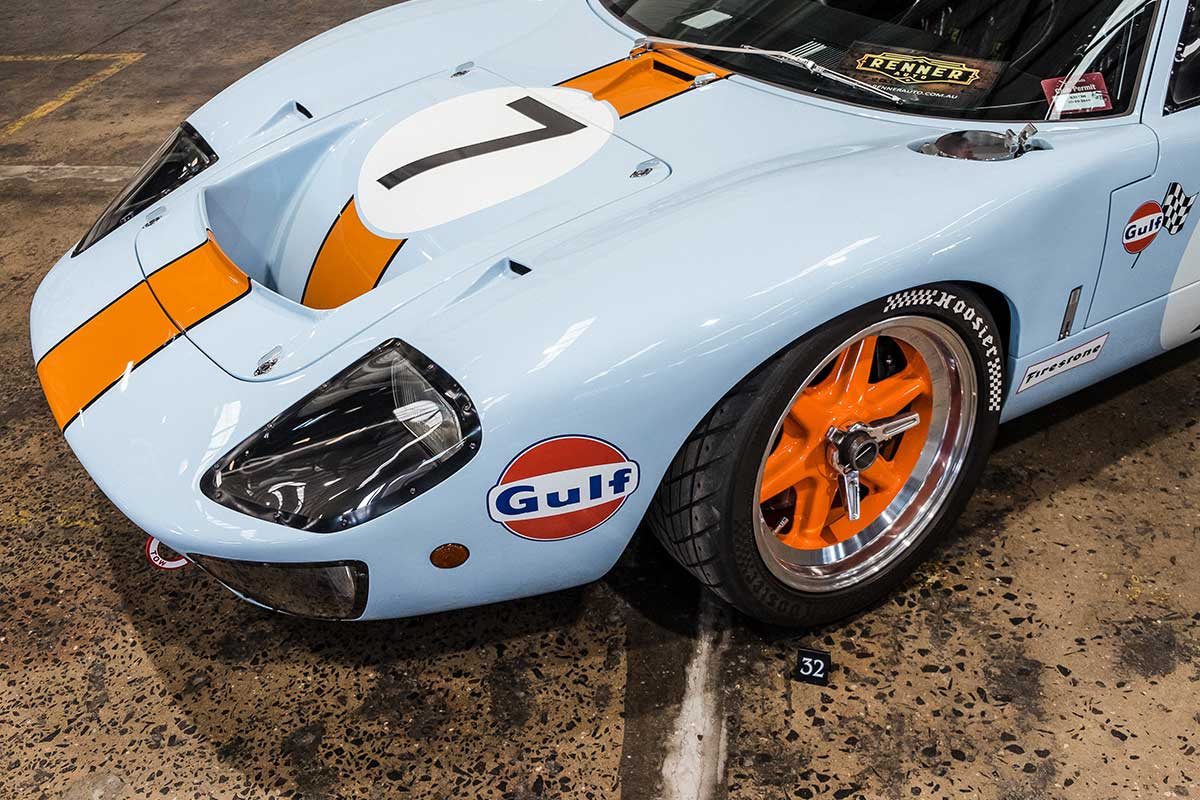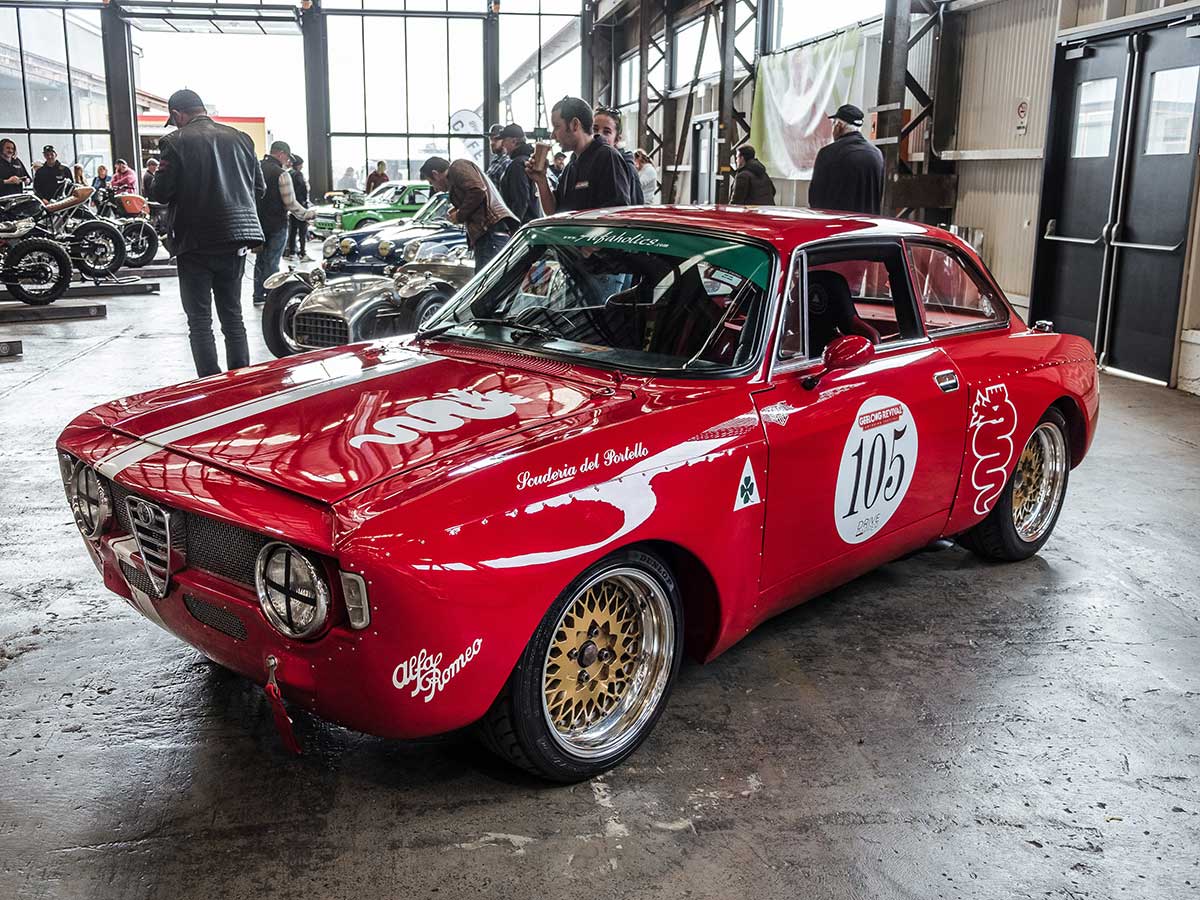 Hosting any event for the first time is a nerve-racking experience. Thankfully our concerns were unwarranted. Run over the course of a single day SIX ONE attracted a huge crowd and the feedback was inspirational. It was so positive in fact that SIX ONE 2020 is already being planned and you can bet it will be bigger and better than the first.
Special thanks go out to our sponsors Ryno Insurance, Antique Tyres, Shark Helmets and Segura, and to our media partners Speedhunters, Pipeburn and Dragonwolf Press.
Photography by Jason Lau.