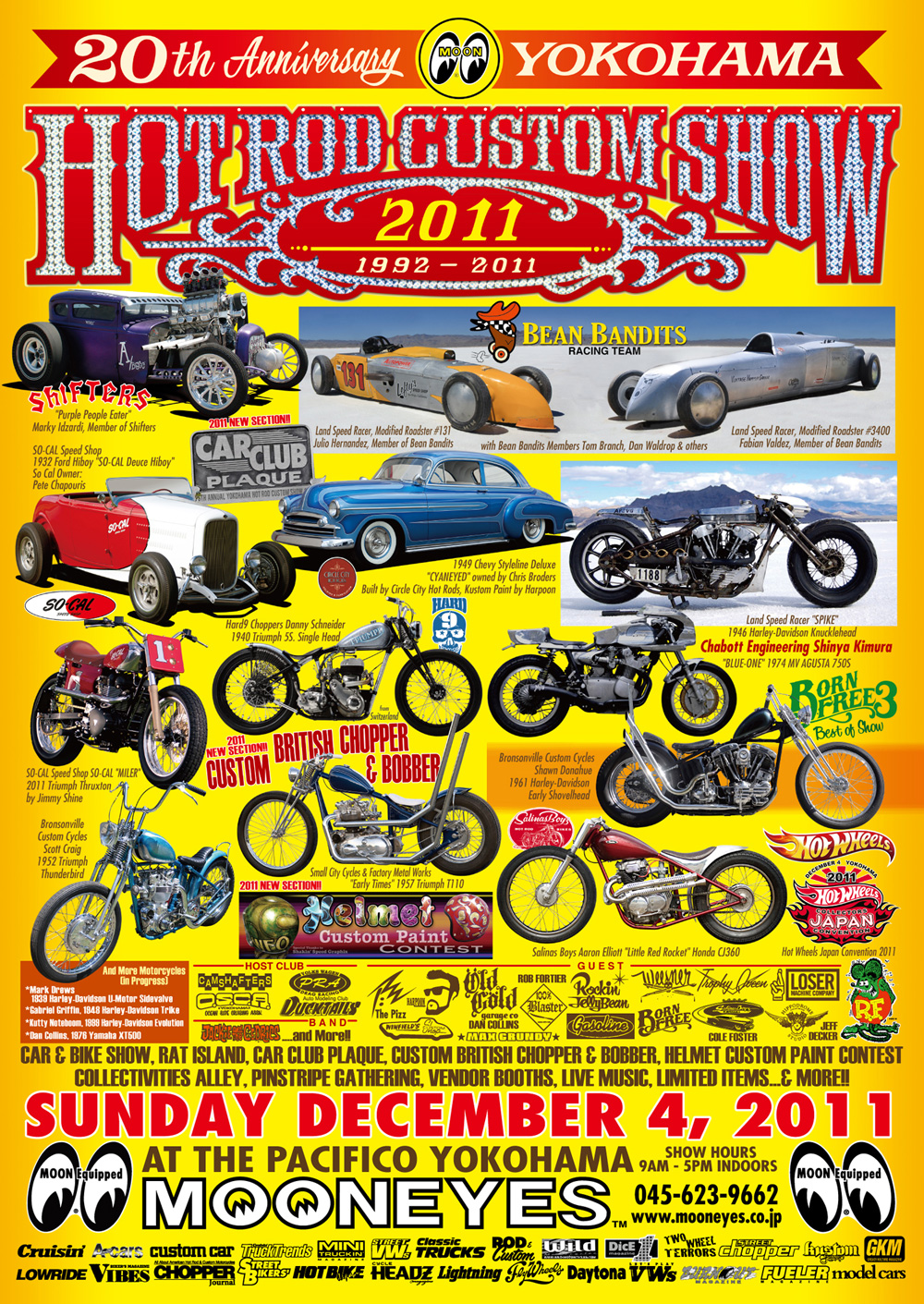 The 2011 Mooneyes Yokohama Hot Rod Custom Show is drawing closer and they've just released this great video teaser for the event. If you have the opportunity to attend I would recommend this as one of the best custom events in the world. You'll see a plethora of world class custom cars and motorcycles, meet the biggest names in the custom world all in one place and enjoy the hospitality the Japanese are so famous for.

This year marks the 20th anniversary of the show which means it's going to be huge. It's a chance to rub shoulders with the likes of Shinya Kimura and Cole Foster and check out what's happening in one of the most dynamic custom scenes in the world.
If you make it along be sure to allow some time to roam the car park at the event, every year there's just as much hype about what's parked outside the event as whats in it.
MOONEYES Yokohama Hot Rod Custom Show
2011
SUNDAY Dec.4,2011 at the Pacifico Yokohama