Each year at the end of March on Lake Gairdner Salt lake (South Australia) a group of high speed motorcycle nutters gather for shits and giggles and top speed hijinks. Peter from Melbourne attended this year and has supplied a breif rundown of the event for our amusement…
"This year the desert had rain for the first time in a decade. The salt was soft and the track slippery. There were a couple of bike spills and a close call for Rod Hadfield when the Bronze Aussie Commodore blew up. Rod was stuck, unconscious, while the Nitro fire destroyed the car. He was pulled from the wreck "okay, but a little warm" according to the safety guys on the CB. His report is a good read. Found here on the club web site.
Speeds were generally down on any dry year. A large crew of Yanks were totally ripped-off for an attempt at a world record. The "Ack Attack" twin engine streamliner bike was shipped over with extra bikes to pack out the container. One of the extras, a Hyabussa, owned and piloted by John Noonan, raised the bar for the local boys, pushing the Aussie record for the class to 235 MPH (378kph). That hurts, and Bussa boys in sheds around the country are busy right now trying to build extra speed into their machines (look out for Gary Baker, Hawkwind Racing). It gets down to cunning ingenuity and determination.
Ack Attack set the record for world's fastest bike at Bonneville last week. Driver Sam Wheeler, speed 348 MPH. This was topped the next day by another streamliner bike, the BUB Streamliner No.7. Driver Chris Carr, speed 350 MPH (560kph). That bikes-only event is called BUB Speed Trials and runs soon after their annual Speed Week."
If you want to head along and watch the action or join the club and become a enter a vehicle you can find all the information you need at the club website http://www.dlra.org.au/2006.htm. Similar events are held in the States so if you're in the US take a look at these sites for more information….
Salt Lake Racers in the States.
Southern California Timing Association (governing body for this sort of thing).
scta-bni.org/
BUB Speed Trials.
saltflats.com/
Here are a few (motorcycle related) photos from the event.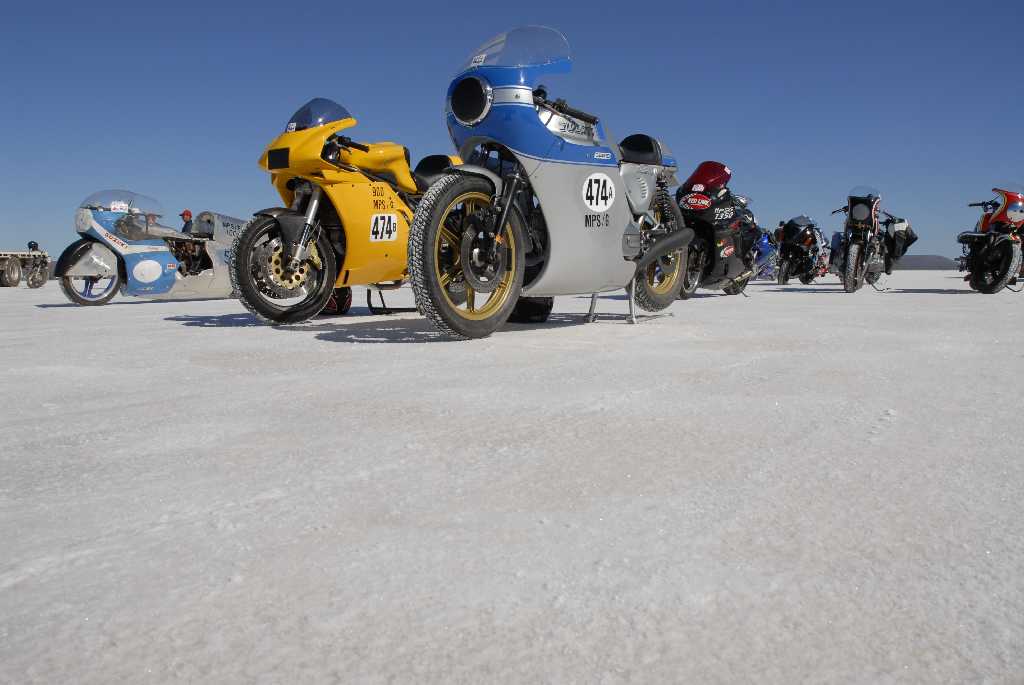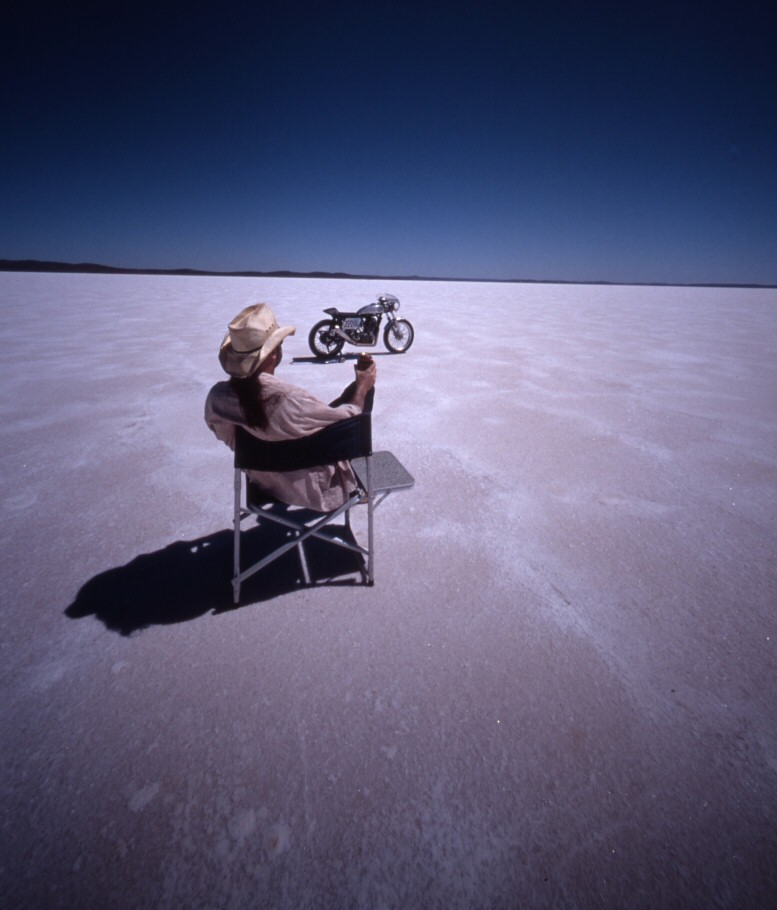 A big thanks to Peter for sending info about the event to Return of the Cafe Racers.