Last week I returned from Japan after fulfilling a 5 year dream of attending the 2013 Mooneyes Yokohama Hotrod & Custom Show. The show, which is now in its 22nd year, is without a doubt one of the best in world. It may only run for one day and be packed so full of car and bike enthusiasts that it's difficult to move, but the sheer magnitude and quality of customs builds on display is mind blowing. I was lucky enough to get a media pass and access the exhibition hall on the day before the show to shoot all the bikes unobscured and up close.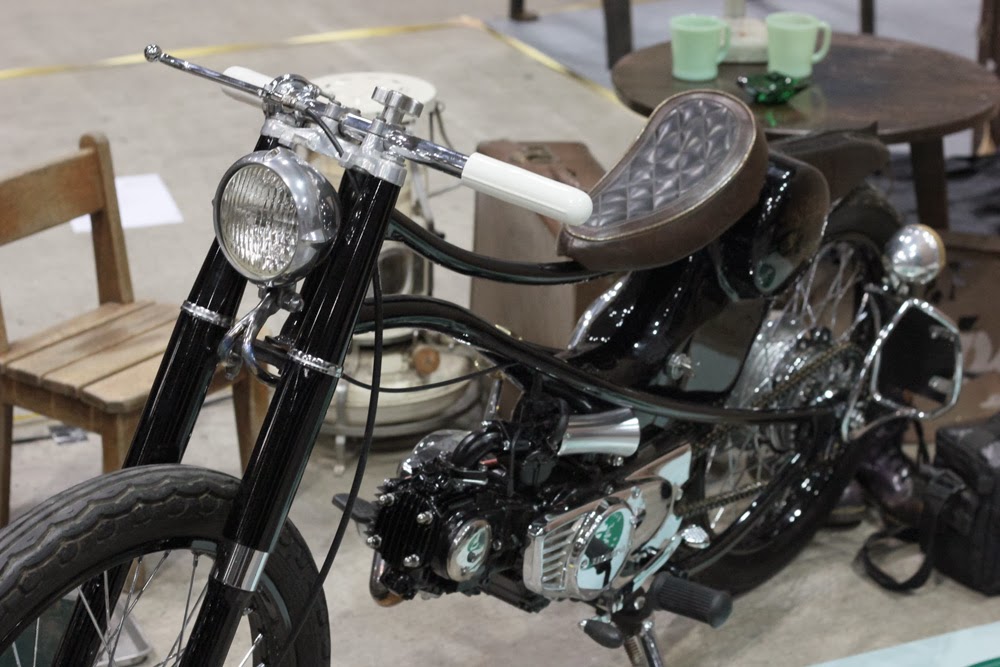 This year over 15,000 people attended the Mooneyes Yokohama show to see the 280 custom cars and 650 custom motorcycles that were on display. Due to their ongoing popularity in Japan Harley Davidson's made up the majority of the bike count with the most common style of building being Bobbers and Choppers, but there were plenty of Cafe Racer and other style builds peppered around the exhibition building. As with previous years Mooneyes flew in a selection of international builders (mostly from the US) and their custom builds for the show which was dominated by bikes you may have seen after Born Free 5 wrapped up.
It's difficult to name a personal favourite at a show like this as almost every bike I saw had something about it that blew me away, but there were definitely 3 stand out builds for me. The first would have to be the latest bike from Heiwa named the 'Derringer 200', the Buell by my old favourites Hidemo and the bike which took out best of show and several other awards, Cherry's Company '67 H-D Shovelhead.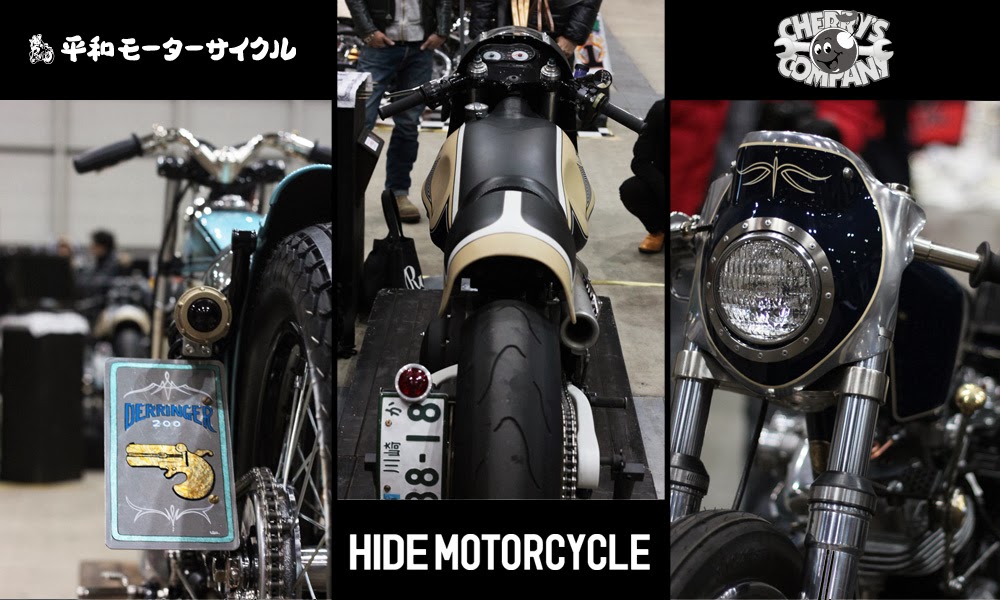 There were of course many other outstanding bikes and I have plenty of shots to share with you so here's a few other bikes that caught my eye…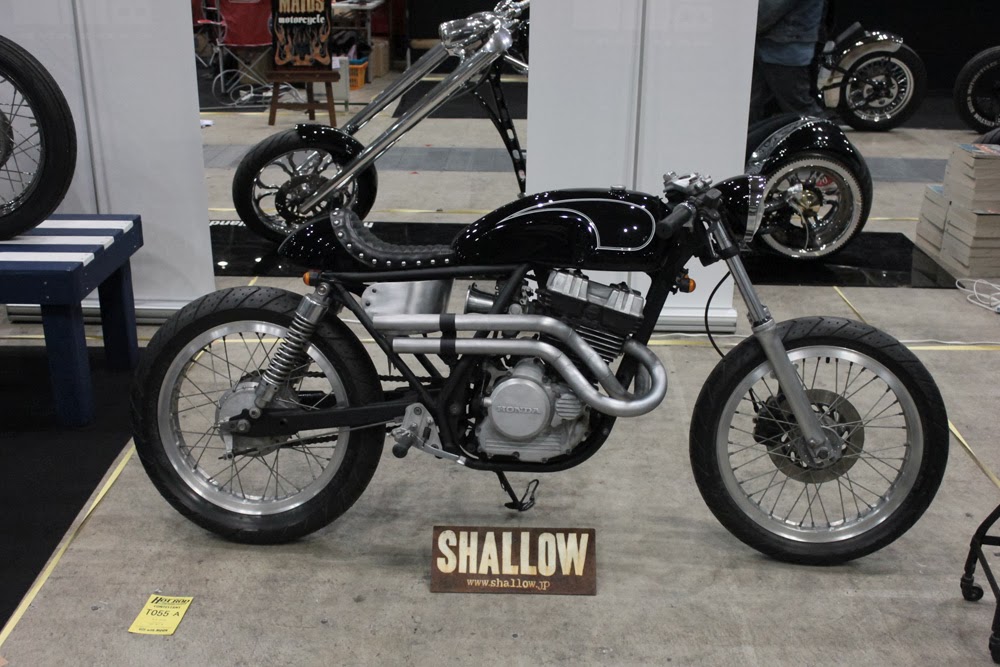 The beautifully simple Shallow Honda GB250 Cafe Racer.
Who says small bikes aren't cool!? This bad ass little Honda held it's own amongst all the big bad Harley's.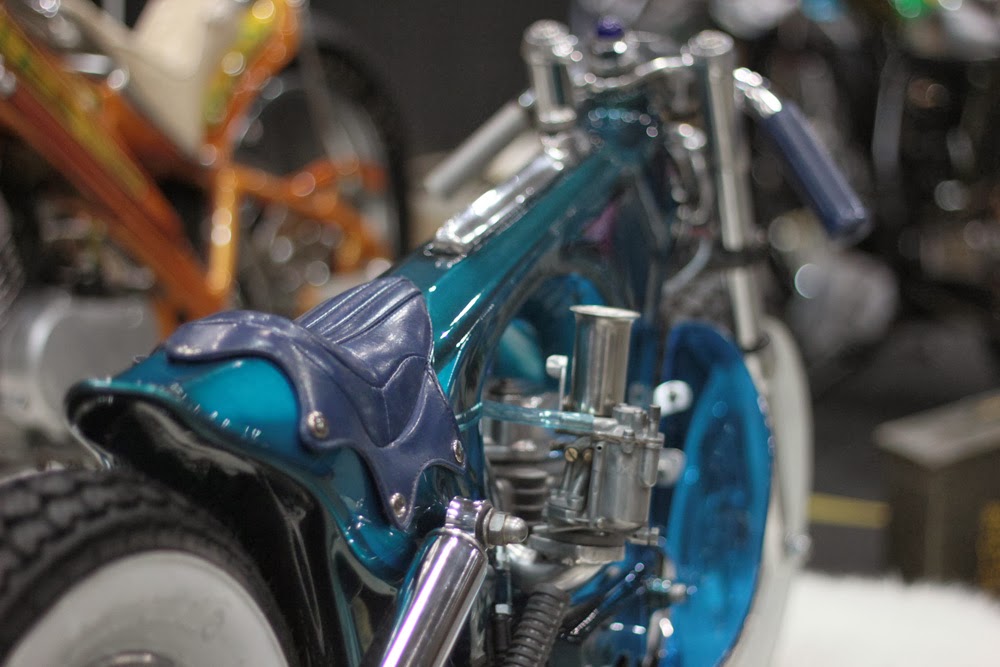 The only Honda CX at the show. D-Club did a great job, but I'm still not convinced that the CX makes for a great custom build donor bike.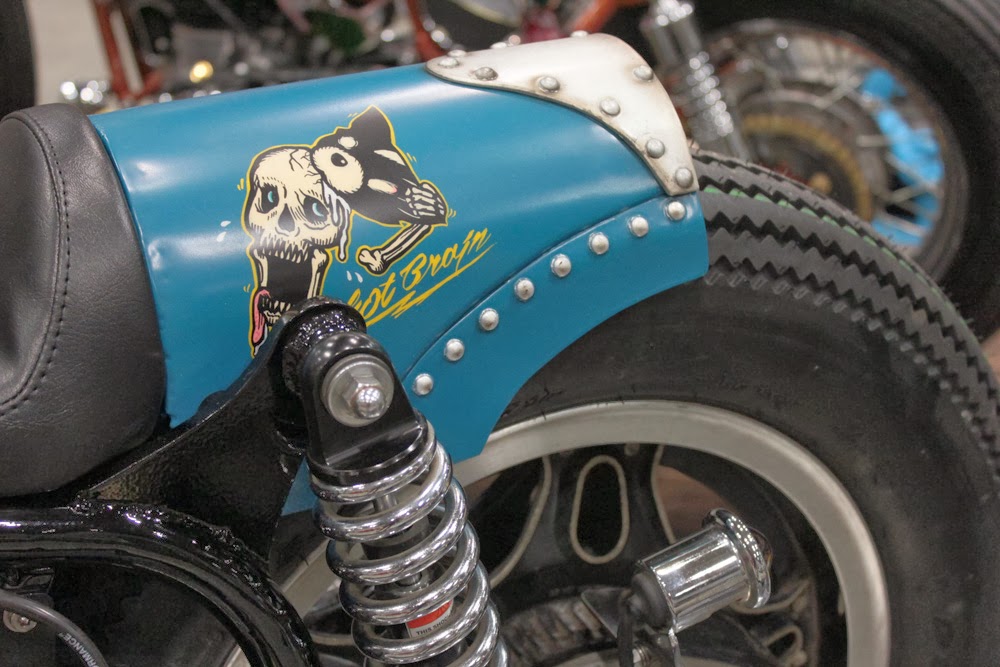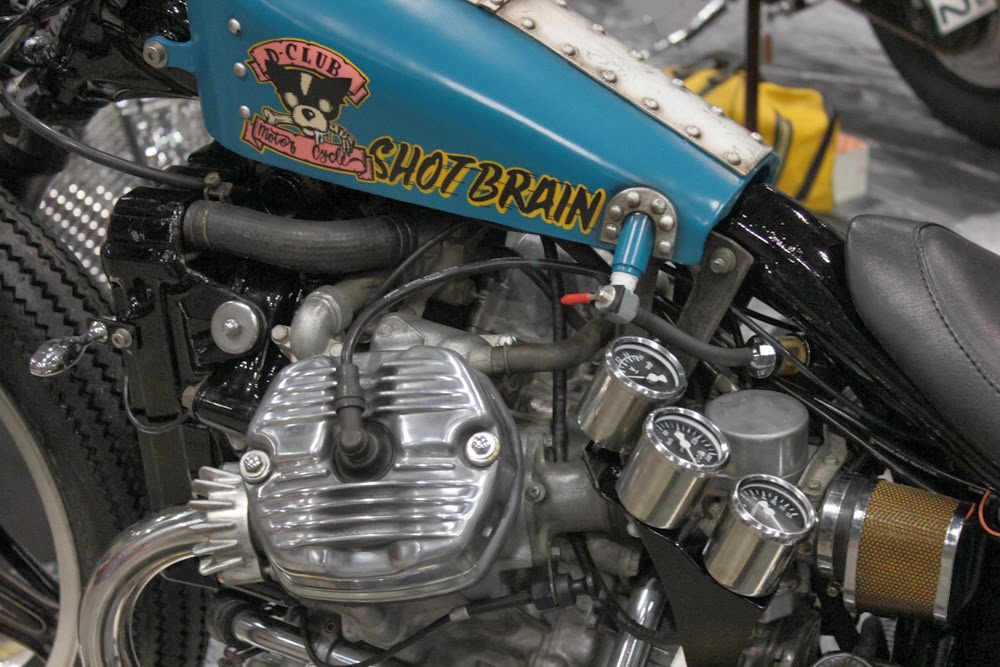 Lot's of XS650's at the show. Prior to this photo it took 7 guys to get it clean.
Another great custom based on the Kawasaki W650. That exhaust system is sexy as hell.
One of the US bikes on display at the show, Noise Cycles '52 Panhead that took out Best of Show at Born Free 5 earlier in the year.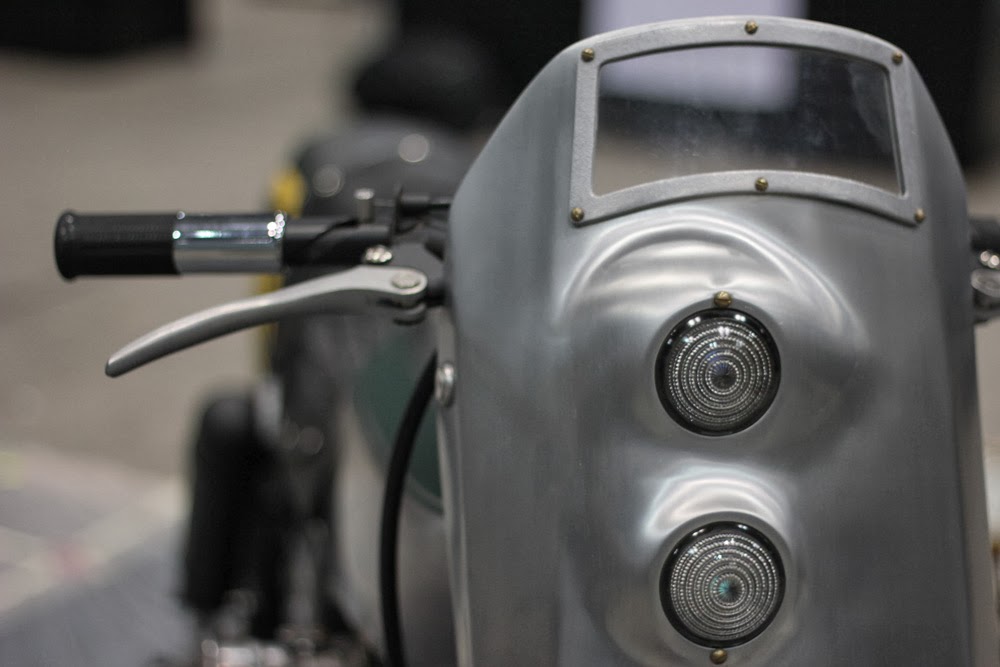 Like I said the thing that makes so many of the bikes at the Mooneyes show amazing are the small details. Here's a collection of close ups I took to show just how much work goes into some of the builds these Japanese workshops do.
I couldn't do a post about the Mooneyes show without at least showing a few images of the cars. While they weren't the driving force for me attending I spent plenty of time oogling these 4 wheeled works of art.
More images to come later in the week!