The Japanese custom motorcycle scene is overflowing with all manner of unexpected and tantalizing two-wheeled wonders. Located in Ibaraki Prefecture, around 1.5 hours drive northeast of Tokyo, is a workshop that specialises in early model Kawasaki Z series motorcycles. But unlike other classic motorcycle specialists, Yoshiwara Factory isn't interested in restoring these classic bikes to their former glory. Instead, workshop owner Yoshi-san, aka Professor Yoshi, takes great pride in making his customer's bikes perform as well as modern alternatives.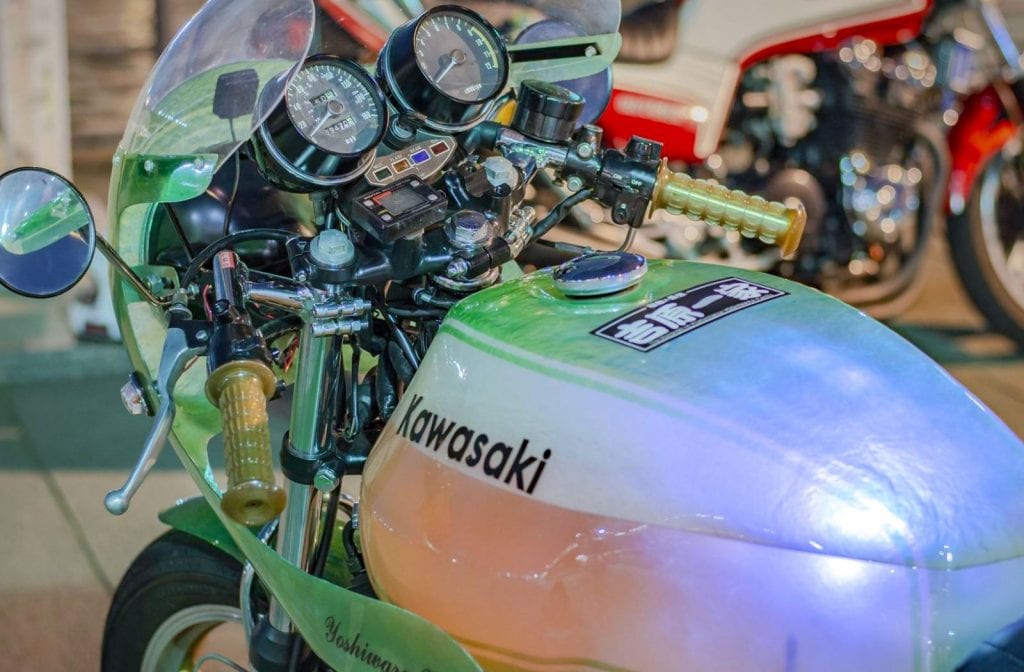 Yoshi-san also specialises in a unique style of bodywork that has seen his build go viral online, including on our own Instagram account. He has a talent for working with composites and as a result, produces a wide range of fairings for Z series motorcycles. The most intriguing of the bodywork he creates though are the ones similar to those he uses on his own '73 Kawasaki Z900 Super Four which he has nicknamed 'skeleton tank'.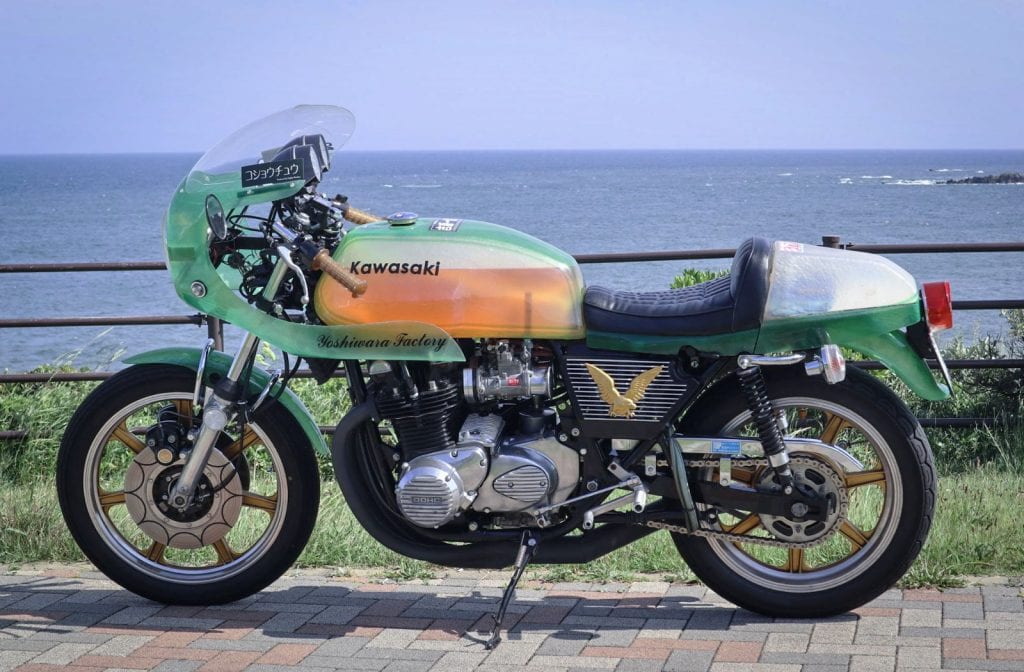 Yoshi-san's skeleton tank is made using a clear resin over a transparent fibre weave. This allows the contents of the tank to be seen making it the most effective fuel gauge ever made. Motorcycles are inherently intriguing to look at because of the number of exposed parts. Being able to see even more of the internal workings only makes things more interesting.
Along with the tank itself, Yoshi-san's Z900 also wears a skeleton front cowl, tail unit and fenders leaving pretty much everything exposed and it's a look we can't get enough of. The clever addition of transparent Kawasaki green colouring and decals further adds to the whole x-ray feel of the bodywork.
Yoshi-san has also dressed his Z900 using a series of aftermarket parts that suit his personal taste and riding style. These include refurbished Koni shocks, Lester 7 spoke rims in gold, Kijima clear lens turn signals and plenty of finned engine components.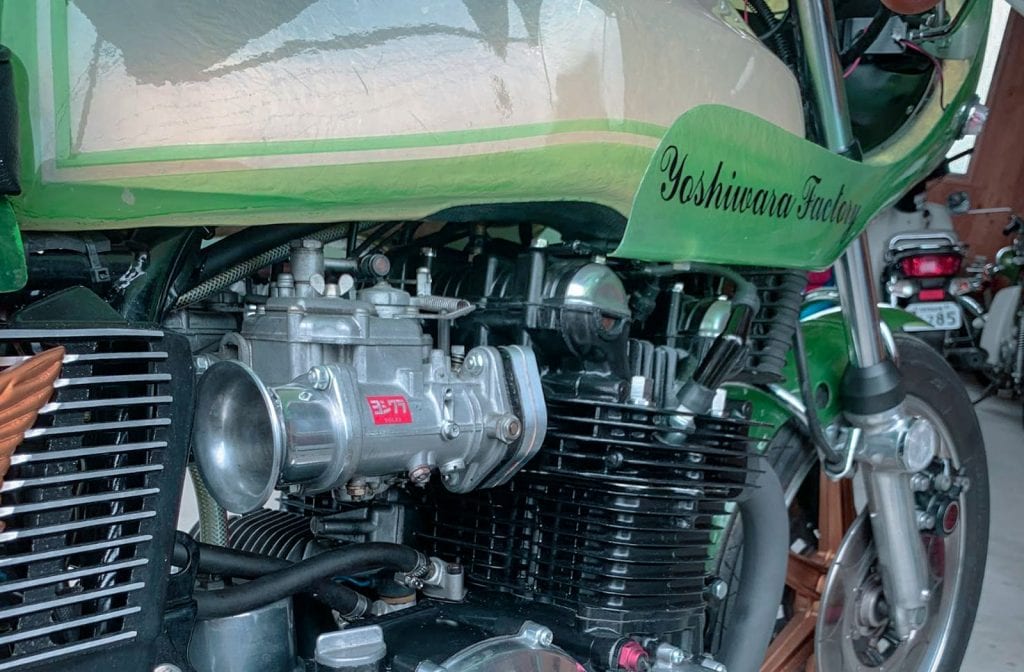 In order to step up the performance of his projects, Yoshi-san uses a mix of dedicated Z aftermarket engine parts along with some unorthodox ones. Often the internal workings of Yoshiwara Factory bikes are kept secret and unfortunately, this bike is no different. All we can tell you is that it is a Yoshiwara built engine running a black cerakote Yoshiwara 4-into-1 exhaust and a French-built Solex carburettor traditionally found on European cars.
According to Yoshi-san his goal with his Kawasaki Z900 was, "Speed, sound, engine response, ease of riding and everything going far beyond normal." From where we're sitting it looks like he's nailed the "beyond normal" aspect of the build. If you'd like to see his bike in action be sure to visit his Yoshiwara Youtube channel where he posts regular videos of the bikes he builds.