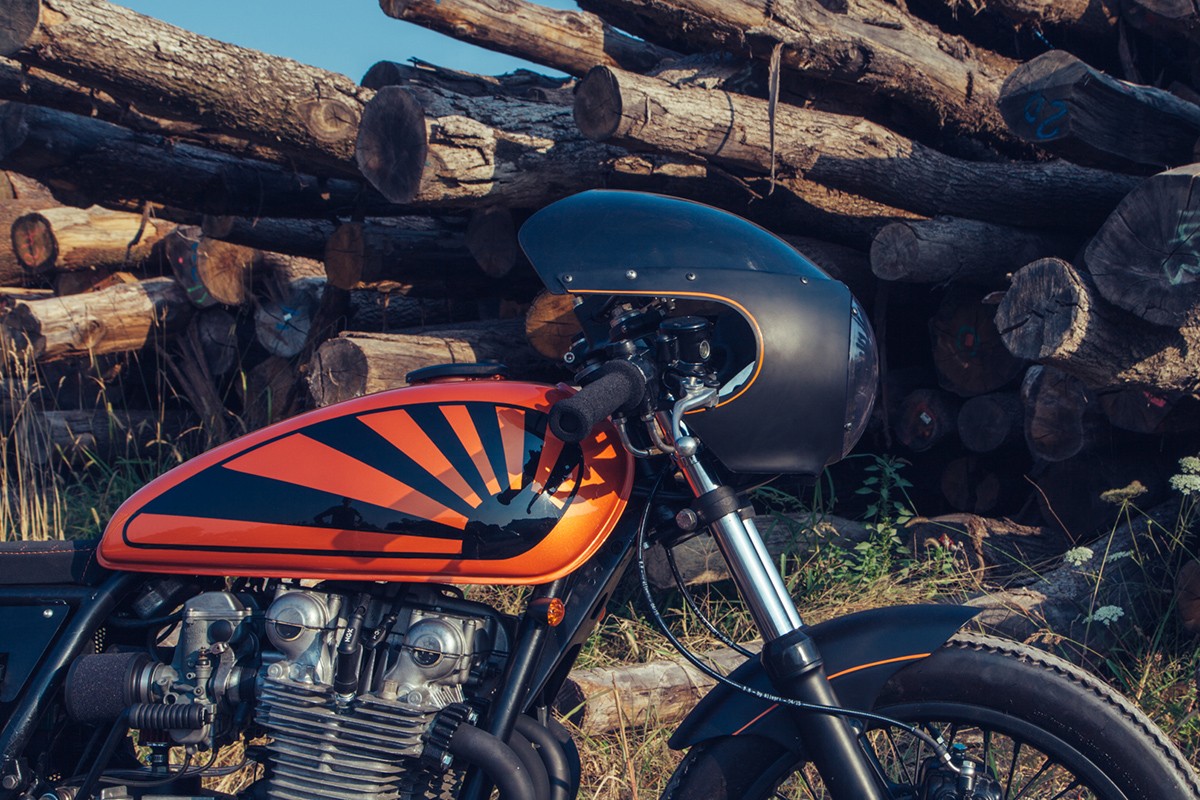 To Maurizio Carrero, founder of Imbarcadero 14 Venice in Italy, the Z1000 was more than an icon of motorcycle manufacturing.As a teenager in the early eighties the Z became the object of his desire after seeing members of Felice Maniero's 'Mala del Brenta' gang riding the bikes around his home town. For years he'd been looking for the opportunity to work on a Z and thanks to a customer with a run down 1977 Z1000 he finally had his chance.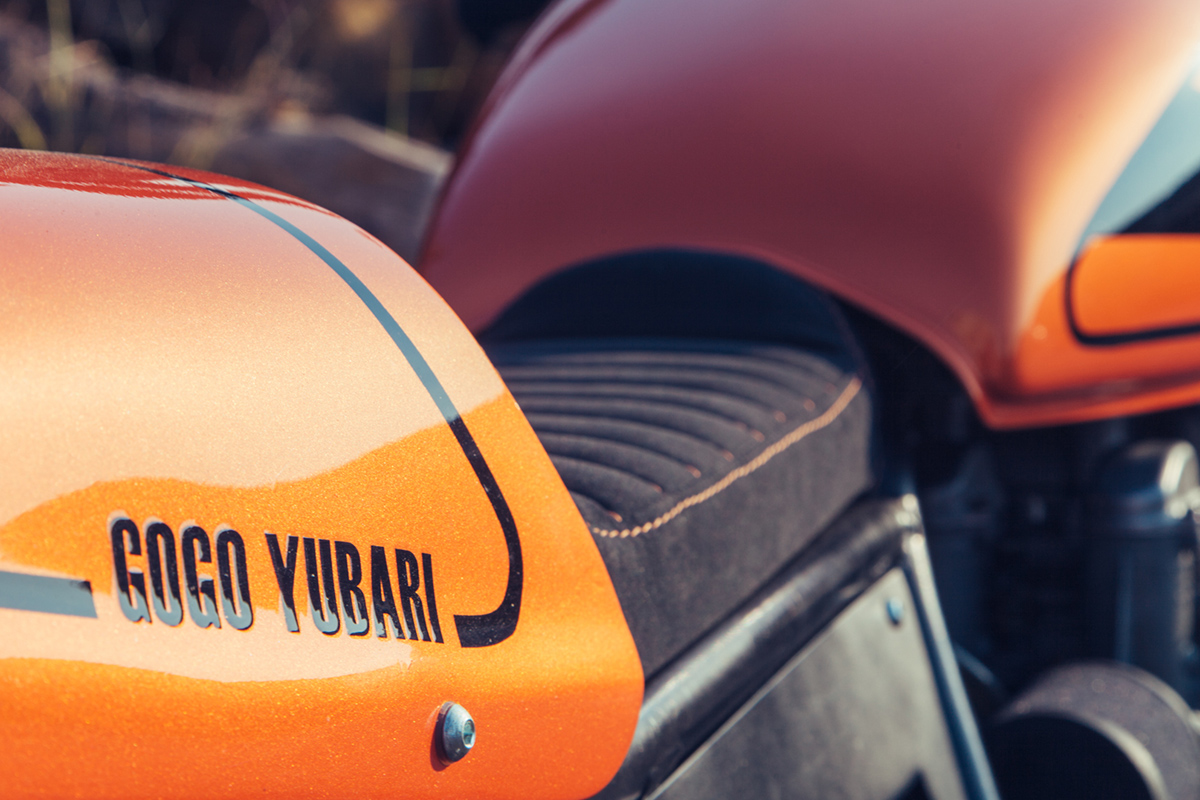 Although the Z1000's that were ridden by the members of the Del Brenta Mafia group were stock, Maurizio had other plans for the bike. Now an accomplished custom builder and owner of his own workshop he convinced his client to let him revise Kawasaki's original design to give the bike a facelift that would accentuate its racy character and modernise it's appearance.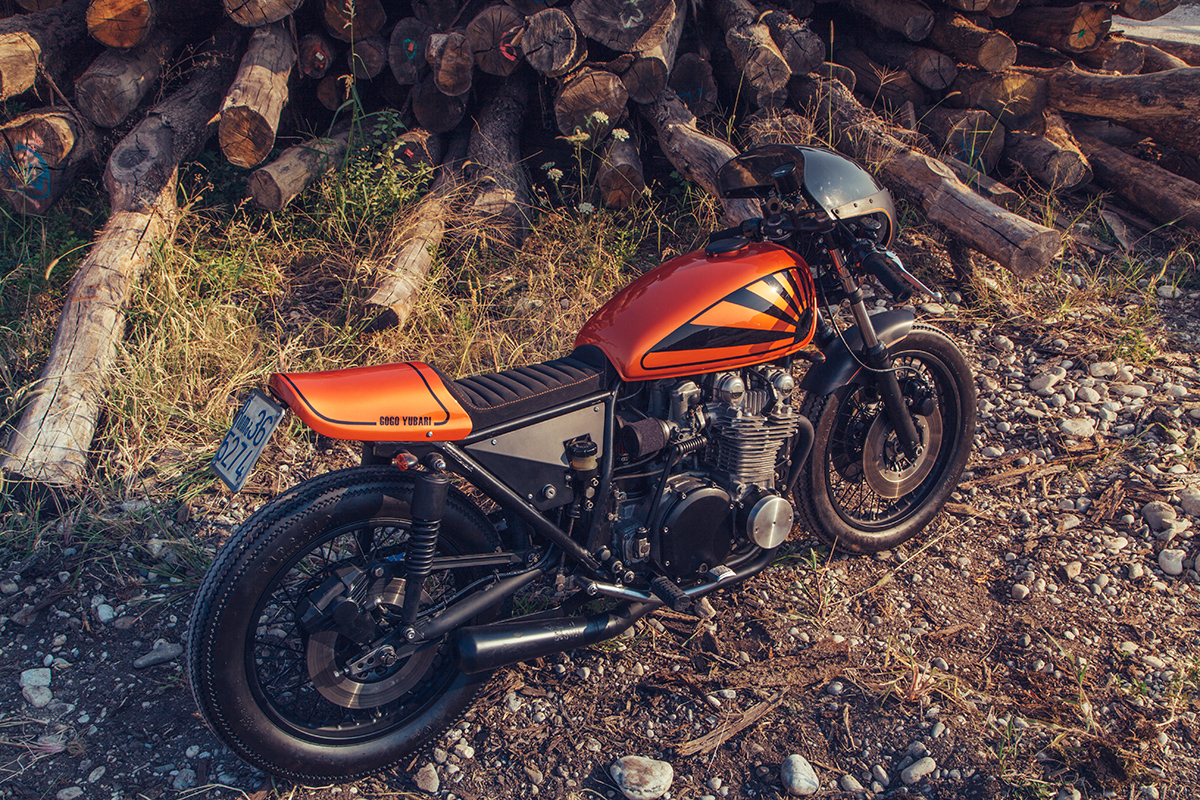 The build started by revising the rear of the frame to fit a modified version of the bikes original duck bill tail. The modification to the tail converted the bike to a single seater so a custom seat was upholstered using a lower profile that better suited the Zeds proportions. To get the engine breathing more freely the airbox was replaced with a set of pod filters and carbs tuned to suit. The resulting space in the frame was then utilised to house a lithium battery and the bikes electrics which have been concealed beneath a pair of custom made side panels. Up front the forks sit lower to level out the bikes stance and a set of clip on bars and a race fairing give the Z a more aggressive appearance.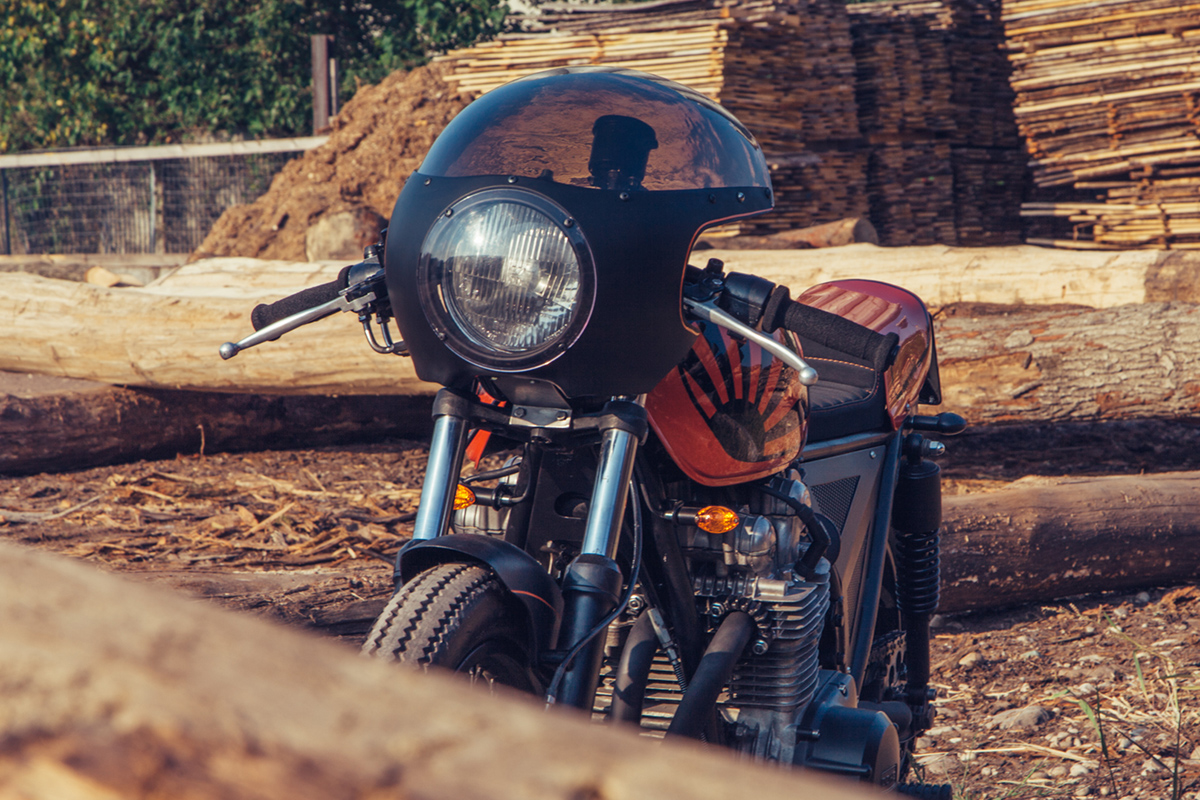 The stock exhaust system was also replaced with a tuned 4-into-1 unit that's been finished in matte black to match the freshly painted frame, wheels, engine covers and fairing. Then to finish the bike off Maurizio chose a candy metallic orange paint for the tank and tail which he finished with custom pinstriping and rising sun graphics to celebrate the bikes origins. Named 'Gogo Yubari' after the deadly assassin school girl from Tarantino's Kill Bill, the bikes unassuming bright orange exterior  disguise its menacing nature.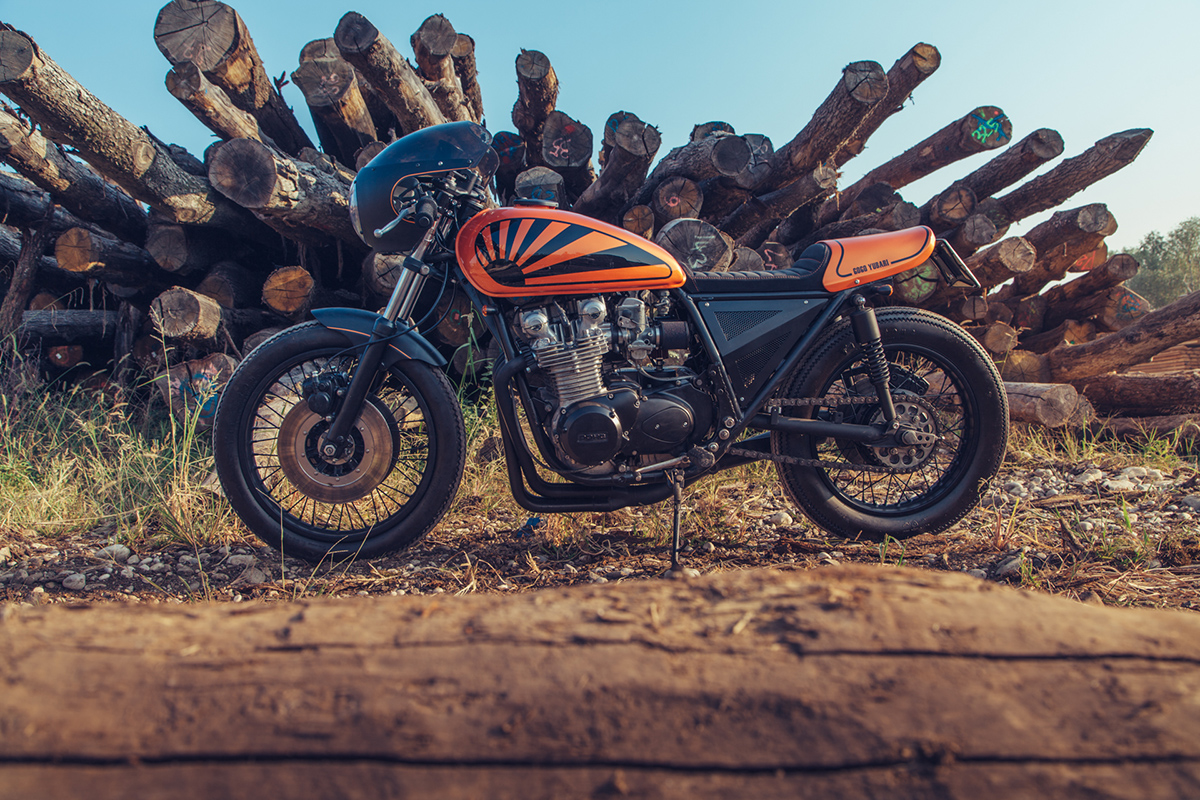 After Honda revolutionised the motorcycling world forever with their legendary CB750,
Kawasaki
kicked them squarely in the crotch with their Z1. Kawasaki developed a more powerful inline four that left the Honda in its dust and boasted all of the latest handling and tech components available. Kawasaki were quoted as saying they wanted to create "the king motorcycle" when designing the bike and were very careful to not make the same mistakes as their competitors. After it's initial release the reaction to the bike was so positive that the saying became a common catch phrase for the Z throughout its many years of manufacture.