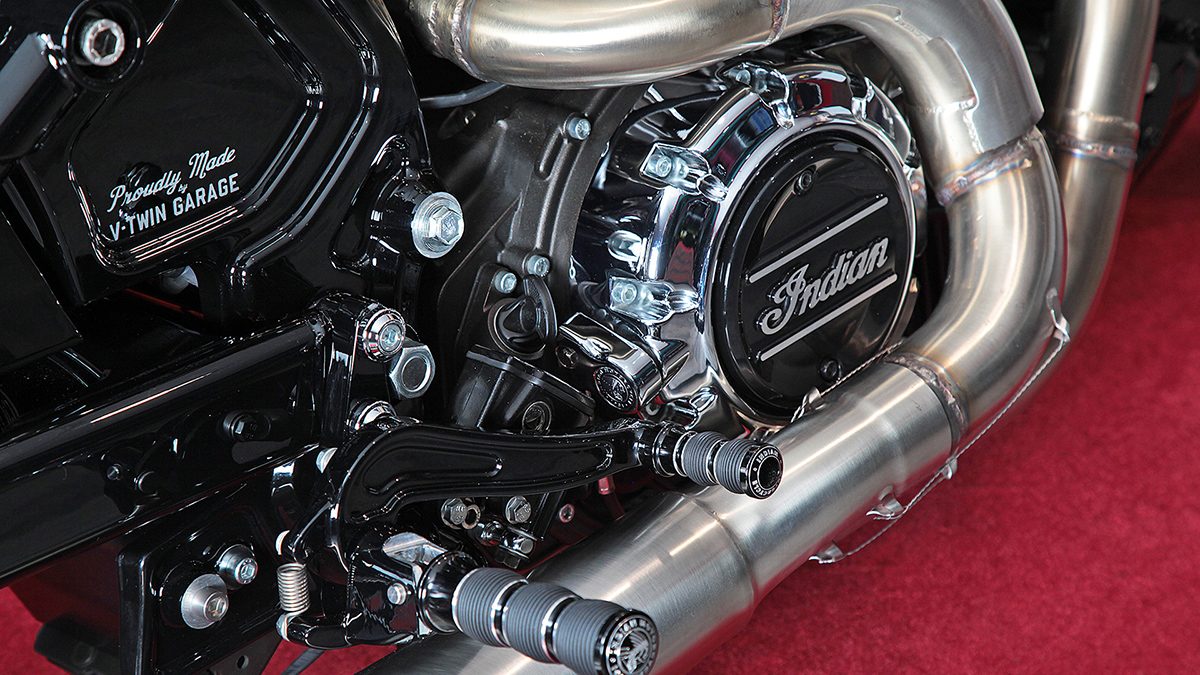 First a bit about the stock Scout. Stylistically it has the look of a vintage bike. Indian wanted to pay homage to the bikes history which unfortunately translates to huge fenders, a massive tank and somewhat excessive proportions. Juxtaposed against this is a water cooled v-twin engine that looks more like something from KTM than an American classic. Despite its design, the bike weighs less than the Sportster and that water-cooled twin has a fair whack more grunt.
"Many of us had visions of what we thought the Scout should be," says Abraham "classic, steel chassis, air cooled vintage styled motor, ect.. but if you were Indian, a progressive company that had a huge focus on racing in its heyday, what would your bikes look like today?"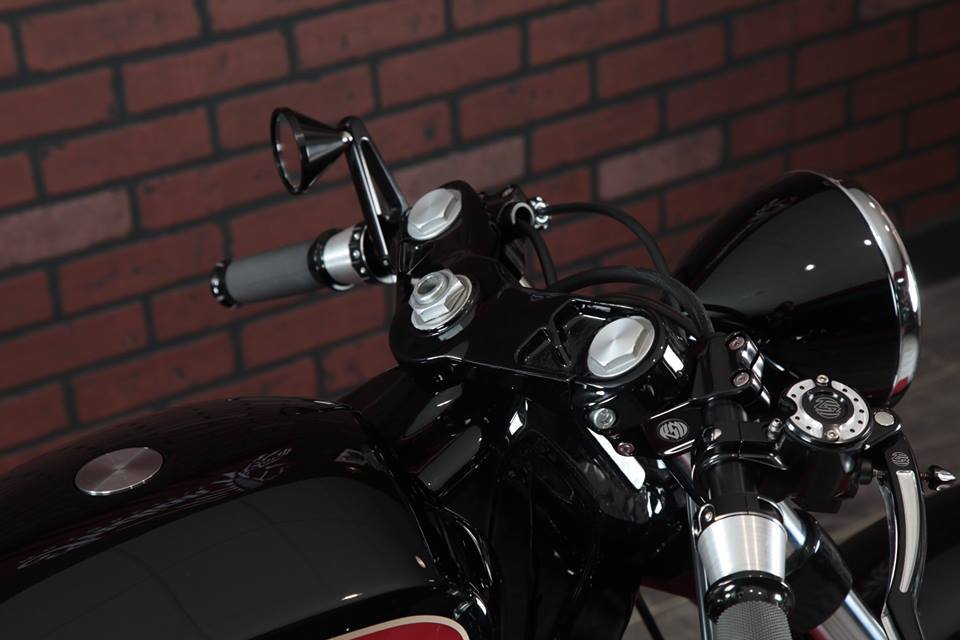 As you can imagine with a competition revolving around a bike like the Scout there were plenty of fat wheeled, ape handlebar wearing choppers in the final lineup. V-Twin Garage, however, took a more performance focused route opting to transform the "entry level" Scout into a lean, drag styled beast they call "Tomahawk".
The transformation began with the removal of as much excess as possible. Beneath the bodywork of the Scout is a cast alloy modular frame with a double spine backbone. To help slim the bike's proportions, the backbone struts were unbolted and replaced with a single spine before the original tank was cut in half and narrowed. Up front, a new slimmer fender was fabricated and at the rear, a tyre hugging seat/cowl unit was pieced together.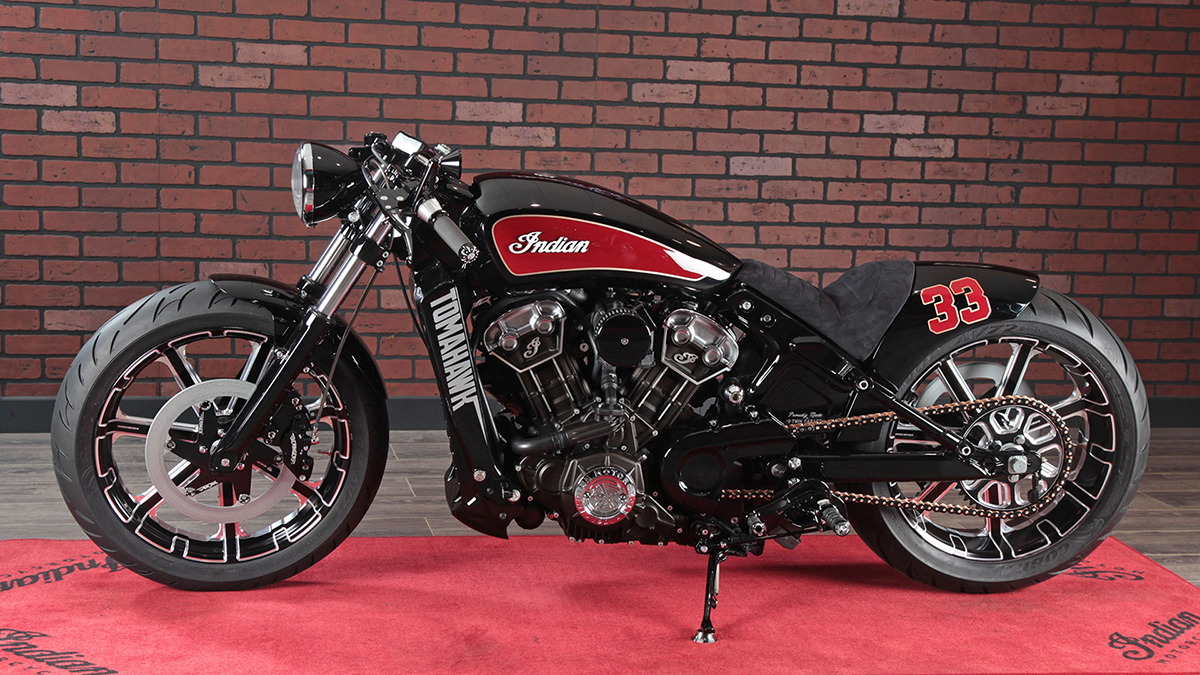 Ignoring the presence of the Scouts huge cast frame is near impossible so it received a coat of slimming gloss black after being sanded smooth. To help create the drag bike look they were after the rear end was hardtailed using Biltwell struts and Roland Sands clip-ons installed in place of the wide factory handlebars. These changes all resulted is a clean line that flows from the top clamp right back to the centre of the rear wheel. It's the kind of design consideration that separates a good build from a great one.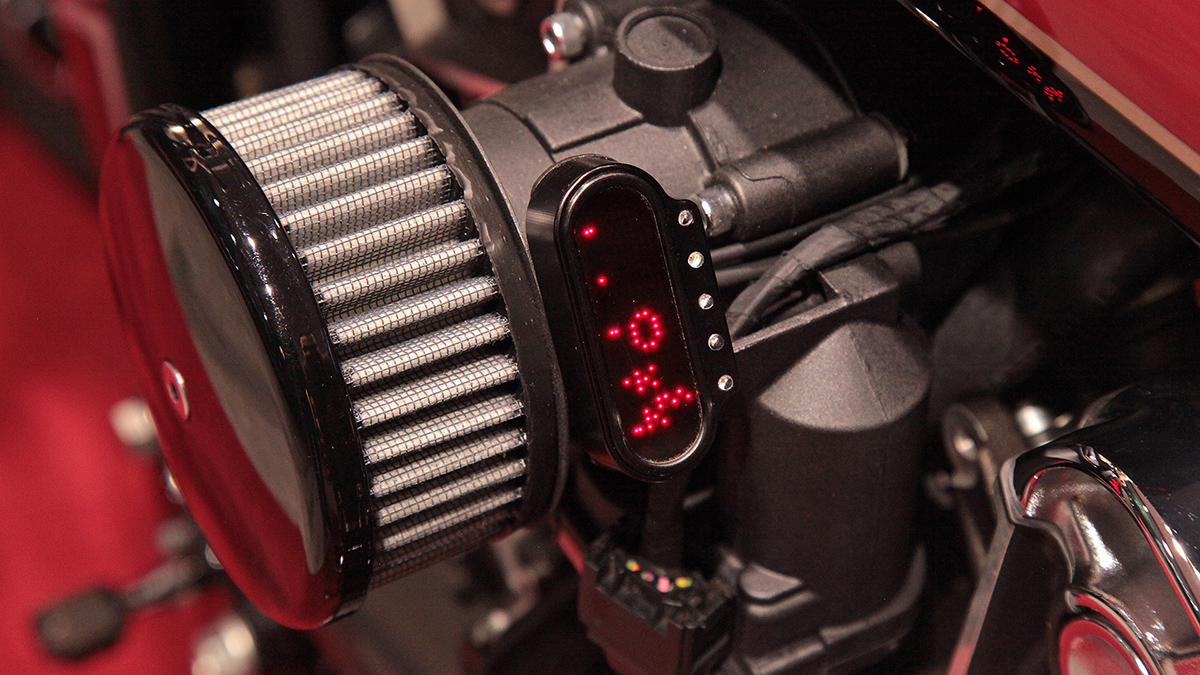 Dress up parts are aplenty on the Tomahawk and to name just a few are the Alen Ness milled wheels, internal throttle assembly, RSD grips and rear sprocket and LED all in one taillight. There's also a Motoscope Mini speedo from Motogadget mounted beside the Joker Machine air cleaner.
It is, of course, not enough to simply look fast, so the Tomahawk was given a few upgrades to ensure it would outperform its former self. A carefully selected 2-into-1 exhaust system from Vance & Hines was bolted to the engine and fueling suitably remapped. Stopping power has been improved with the fitment of a Beringer brake set up and the footpegs relocated for a more aggressive riding position.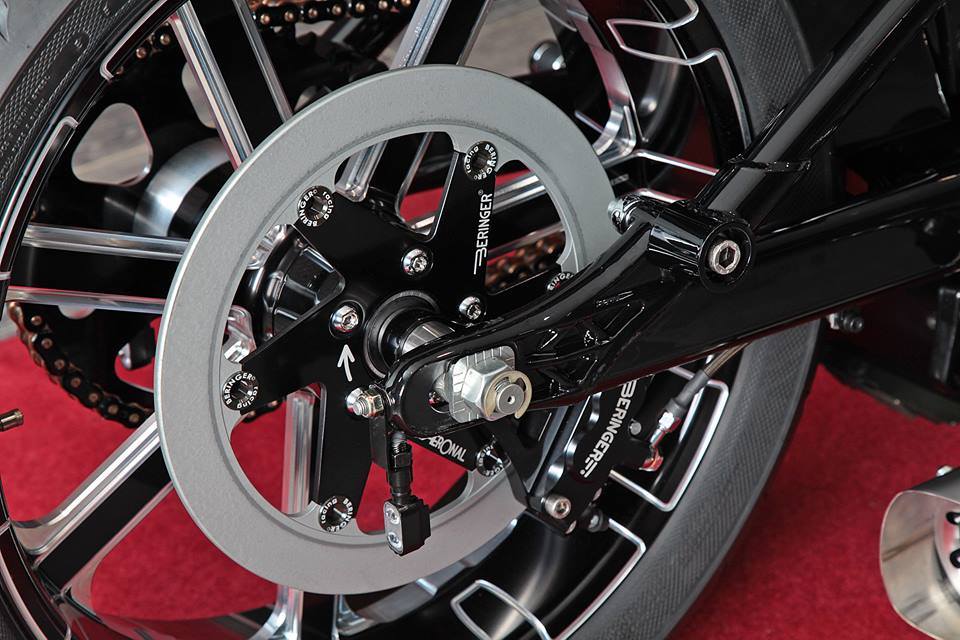 Most impressively the entire Tomahawk build took place in only 4 weeks with everything aside from the seat upholstery being completed in-house by Mr Abraham and his staff. The bike is also 100% street legal in his home country. Sure it's not your typicalcafe racer, but it possesses all the qualities that we look for in a build. Lean, striking and don't forget, fast.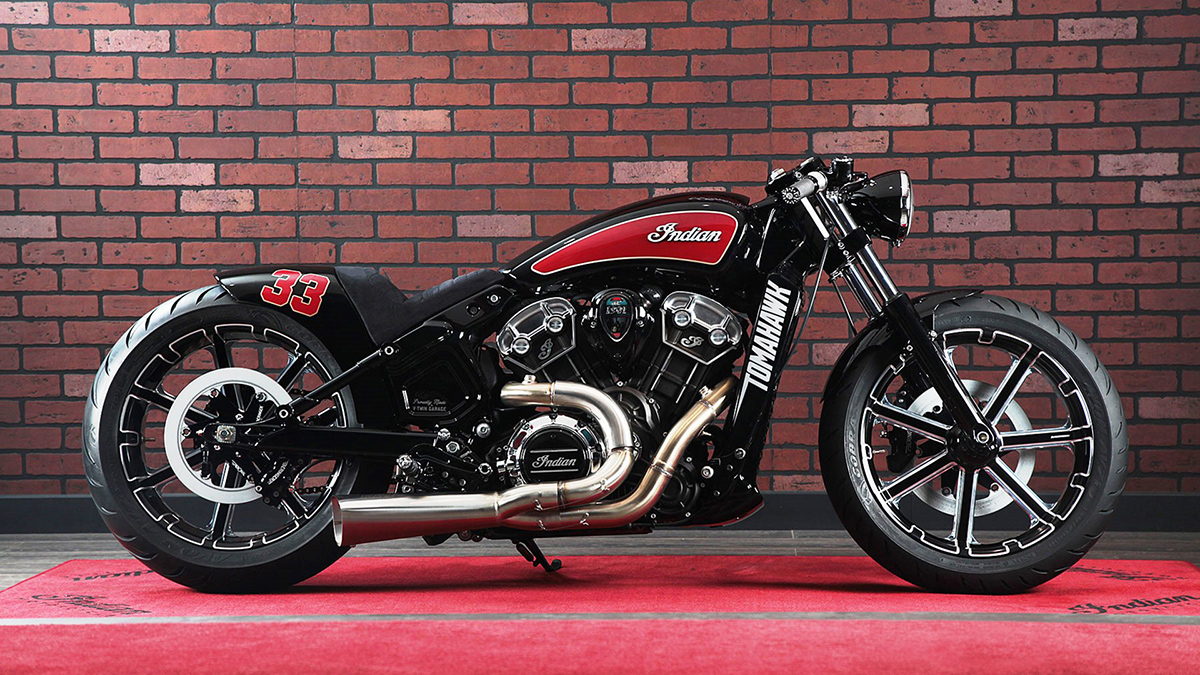 After a recent stint on a new Indian Scout, I was curious to see if any workshops were customising Indian's "mid-size" cruiser. The Scout is Indian's equivalent to Harley's Sportster and has a history spanning back to the early 1900's. Compared to the Sportster though it's rare to see one that's been given an extensive custom overhaul. Last year, in a bid to start popularising the relatively new water-cooled Scout (it's only been around since 2015), Indian Motorcycles ran a global dealership competition called 'Project Scout' with some rather interesting results. This bike by Charly Abraham and his French dealership V-Twin Garage may not have ended up with a place on the winner's podium, but it was certainly my pick of the bunch.