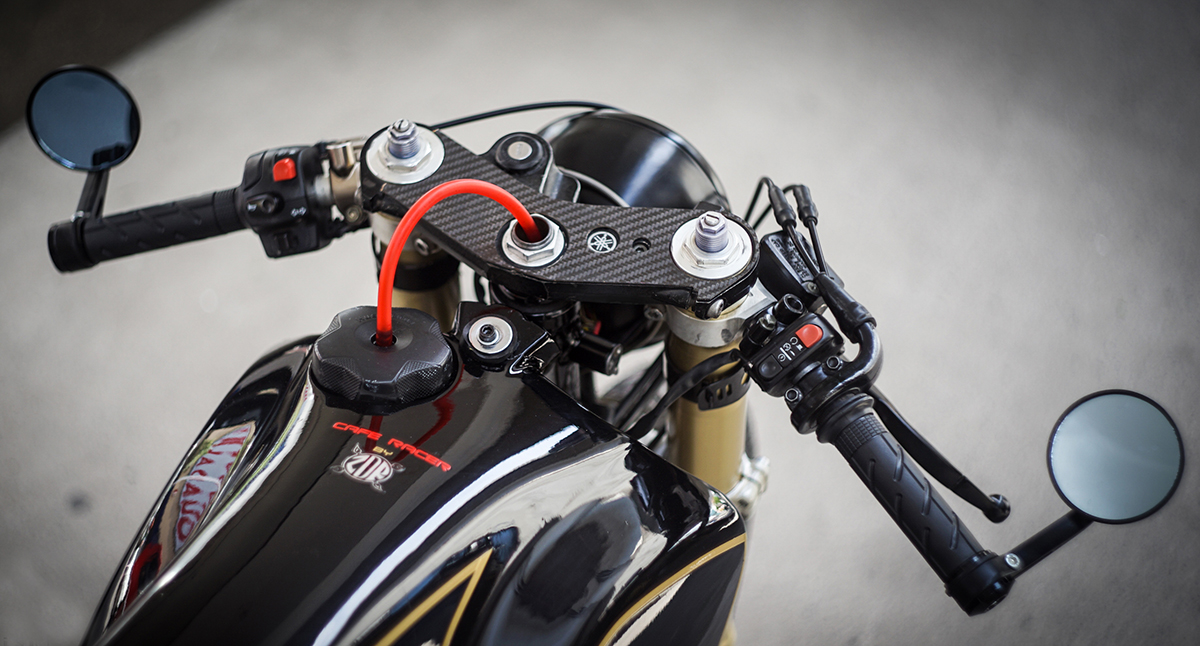 In Jalisco, Mexico this was a decision that photographer and publicist, Mcqueen Parker had to make. Mcqueen had received the 2009 Husky TE150 as a gift from his father and was hesitant to let it go. Luckily he knew just the man to help him decide, his work colleague and owner of ZDR Custom Moto, Zain Diaz R. Zain suggested the latter and the two quickly hatched a plan on how to proceed.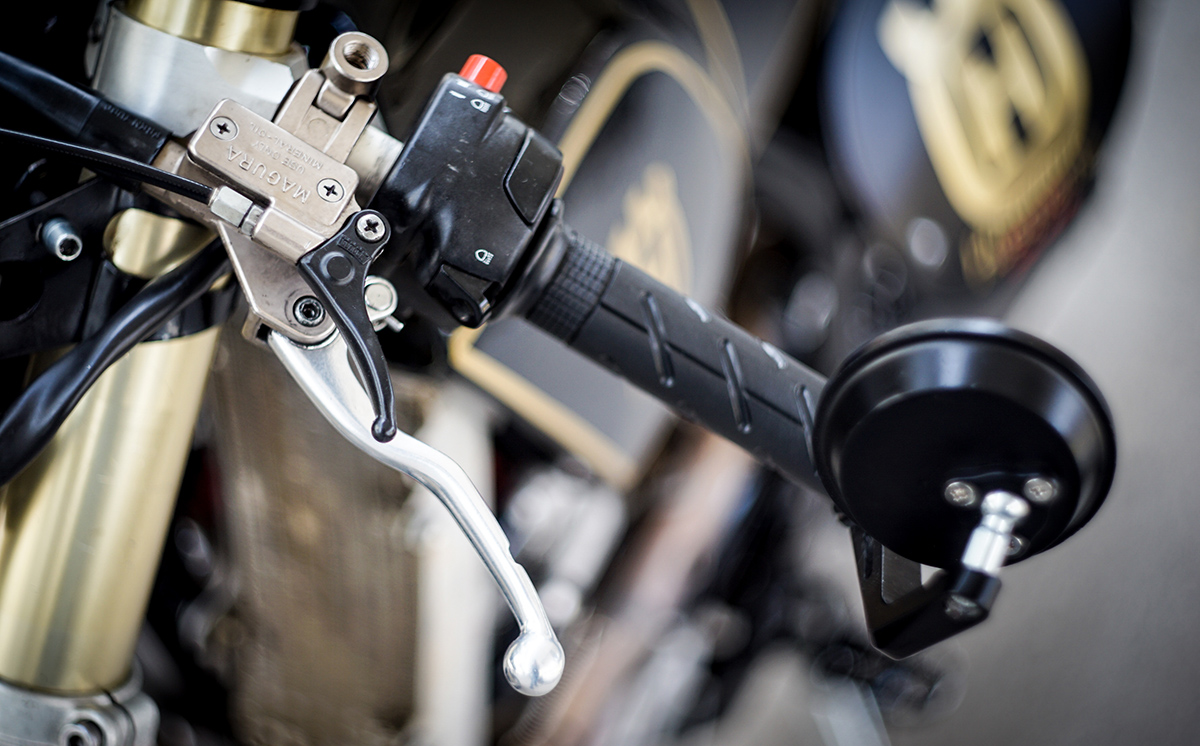 The main goal was to make the Husky more suitable for Mcqueen's street riding from both an aesthetic and performance perspective. Sitting in front of a computer, trawling through images on the web, the pair sketched out ideas of how to achieve their goal and it was soon decided the best outcome would be a cafe racer styled ride.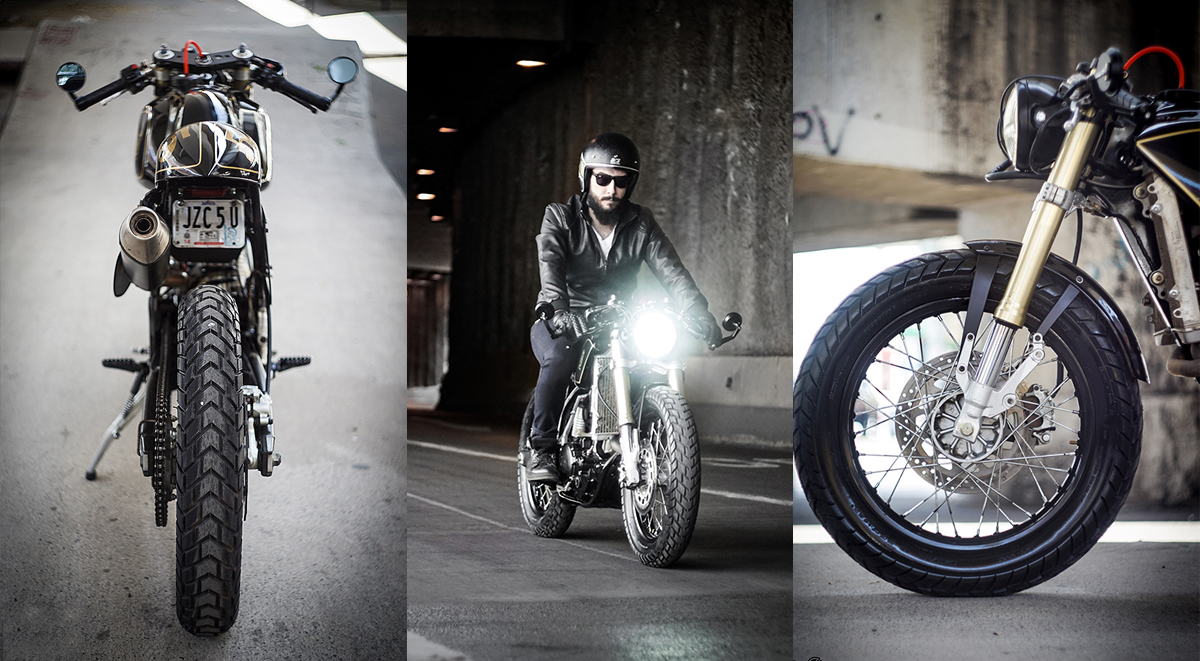 The glaring aspect of the TE510's design that didn't suit their concept was the Husky's plastic bodywork, so it all had to go. In its place, Zain and his team mounted a custom-made fuel tank styled off classic British racers and a single seater tail end that tightened the TE's proportions. For improved handling on the street, Zain fit a set of Yamaha R1 forks and wrapped the diameter matched rims in road-going rubber. With only 112kg to push around Mcqueen was satisfied with the bikes stock 56bhp so little was done to the engine. With the airbox still in place, they needed a way to hide it from view so a set of racing style plates were fit to the frame.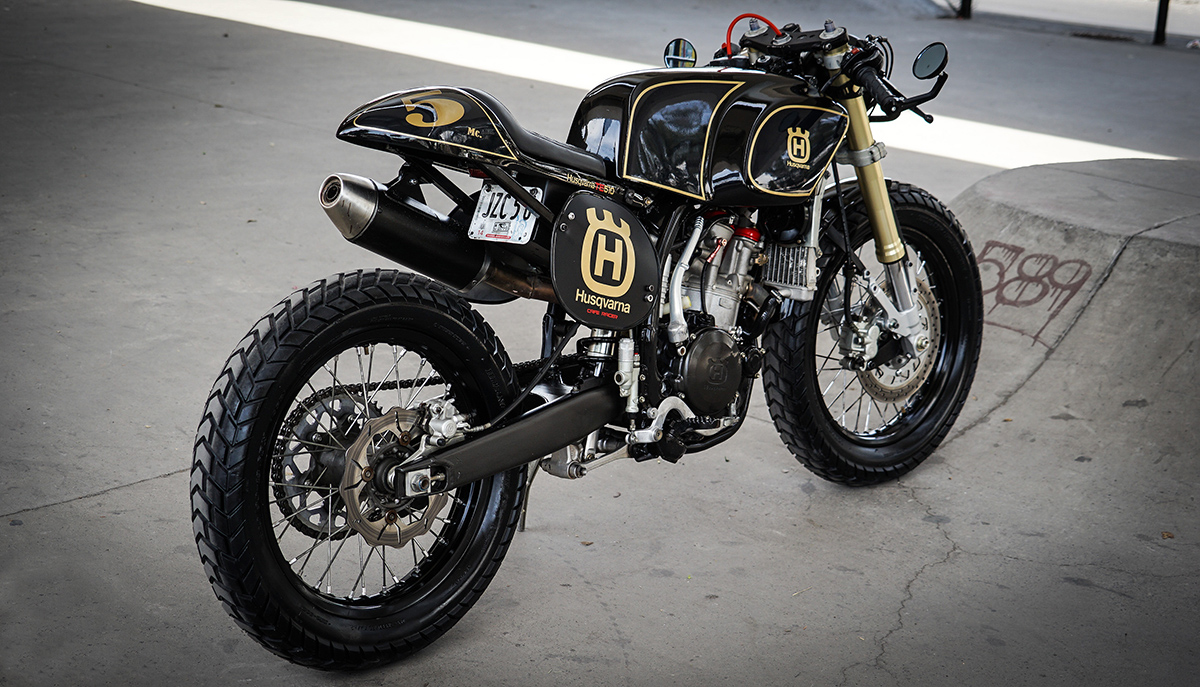 More cafe racer styling tweaks came in the form of clip-on handlebars bearing bar end mirrors and a wheel hugging front fender. A classic round headlight was also added up front while lighting for the rear sits beneath the tail with the number plate. When it came to painting the machine a Norton inspired black and gold scheme was applied with hints of red to compliment the Husky's bright cylinder head. Then, to ensure everyone would know just how unique this build was, they reapplied Husqvarna branding, a feature that is sure to leave a few people scratching their heads.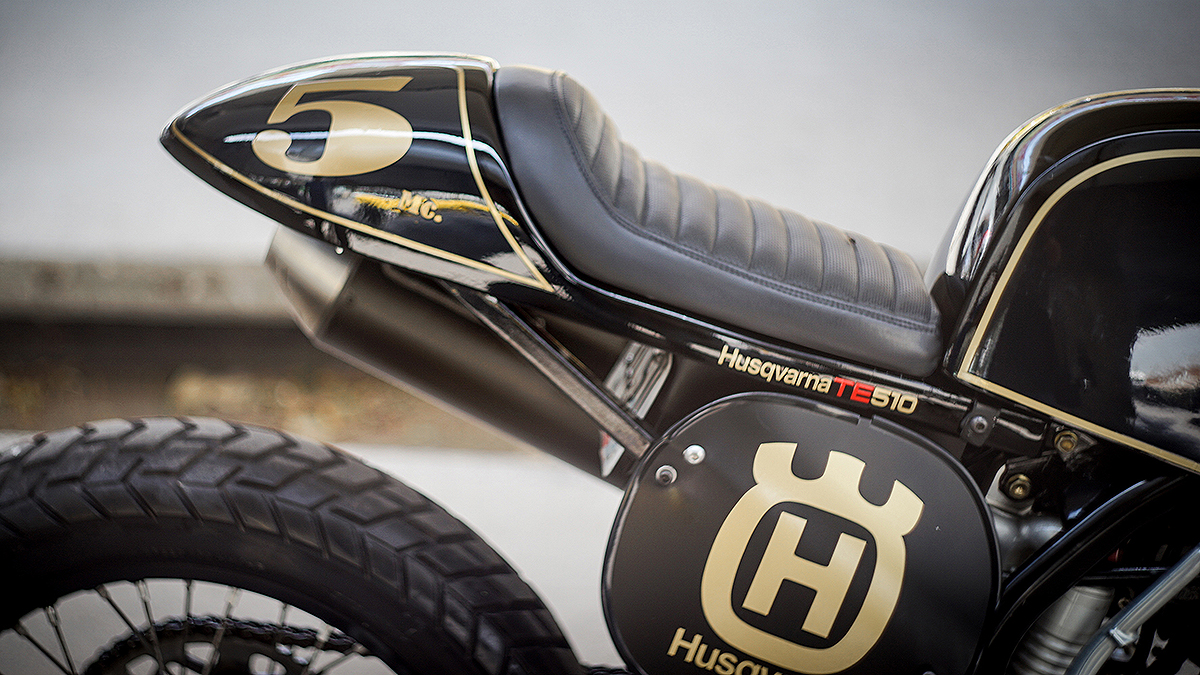 Photography by Fusible Studio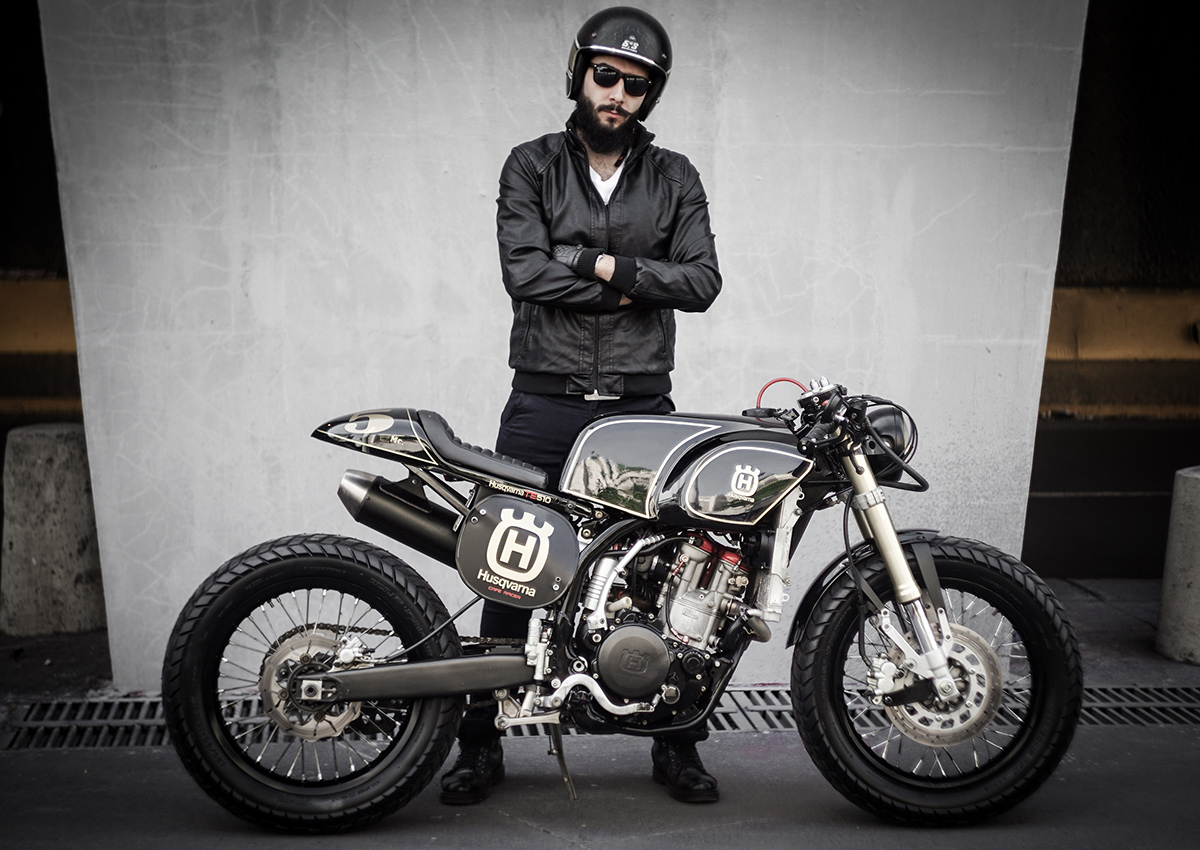 As far as dirt bikes go the <a href="https://www.returnofthecaferacers.com/category/husqvarna-cafe-racer">Husqvarna</a> TE510 was a well-respected package. Alongside its two-stroke brethren, it may have felt like a tamer machine, but that big 4 stroke single was just as capable of providing plenty of off-road entertainment. What really made it stand out from the crowd though was that fact that it wore indicators. As a dual-sport motorcycle, the Husky gave its owner the ability to ride from driveway to off road track and home again. It was essentially a street legal dirt bike.
Let's say you're not into off-road riding but find yourself the new owner of one of these wild rides. Would you trade it in for something else or would you look for a way to make it better suited to your riding style?