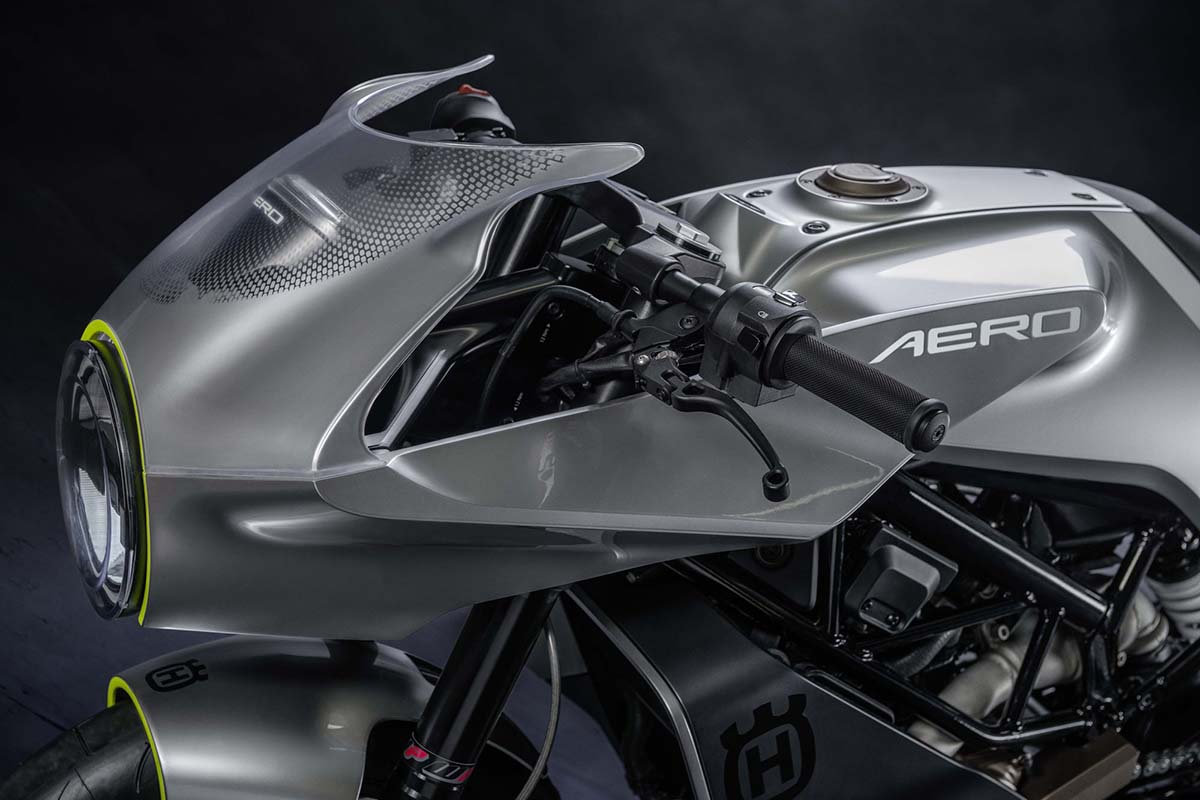 Husqvarna have been producing motorcycles for more than 110 years. In 1903 they moved the focus of their business away from making firearms, hence their gun sight logo, to building motorcycles.  By 1939 they were Sweden's largest motorcycle manufacturer producing v-twin powered bikes that were raced in Grand Prix events and at the Isle of Mann. After moving their focus away from street racing the company then began manufacturing 2 stroke commuter bikes. During the 1960s and 70s Husqvarna began focusing primarily on motocross motorcycles. Their 2 stroke designs were lighter and more powerful than their British 4 stroke rivals and proved themselves superior by bagging an astounding 14 world titles that decade. Fast forward 45 years and despite offering 2 Supermoto style motorcycles, Husqvarna is best known today for their off road machines.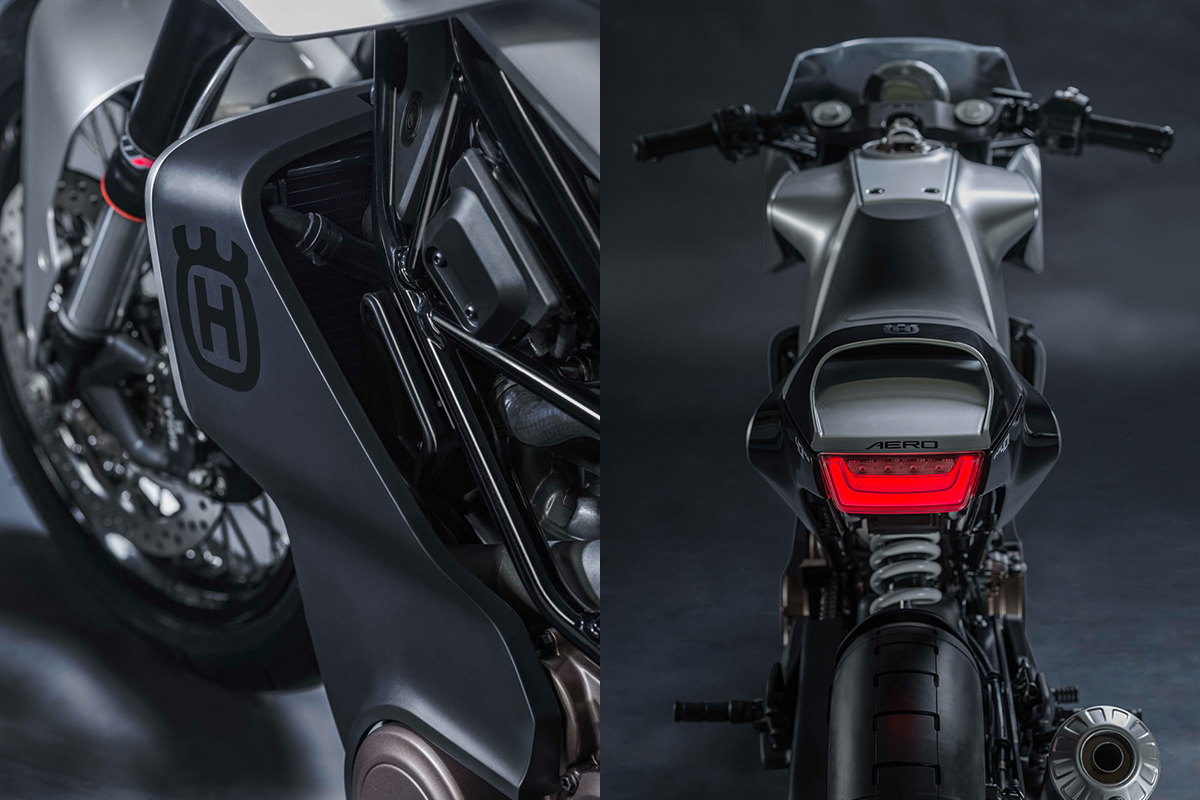 These 3 new models in the Husqvarna range are being referred to by the Swedish manufacturer as their 'Real Street' range. This means motorcycles that are designed with everyday riding and commuting in mind, unlike their more aggressive Supermotos. Designed to be "simple and progressive" Husqvarna's design team have stripped away clutter and added only the bare essentials when designing these bikes. It's their way of ignoring current trends in motorcycle manufacturing in order to create something that is truly unique and forward-thinking.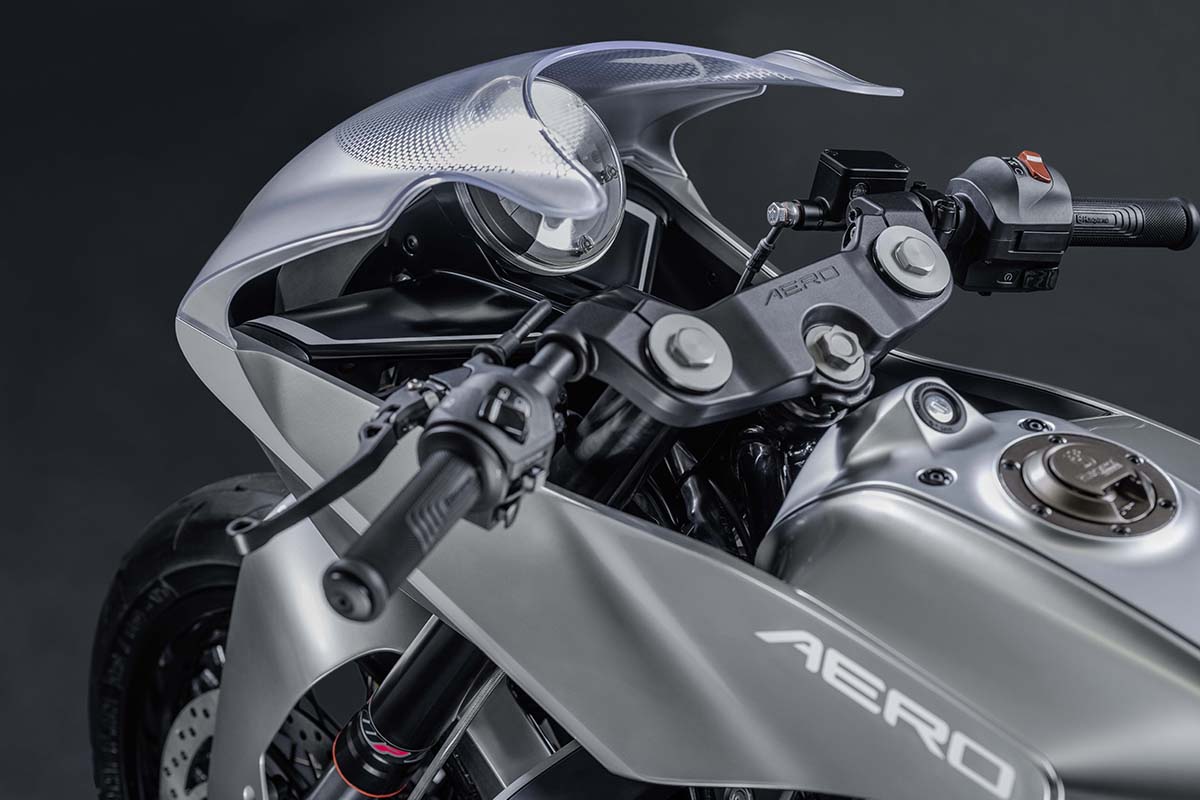 Since the concept versions of these bikes were unveiled in 2014 Husqvarna has stated that the production versions would be as close to the concepts as possible, and they haven't disappointed. It's worth noting though that the final versions have had changes to the headlight, there's a hugger style fender on the rear wheel and a set of round mirrors, which unfortunately look like a bit of an afterthought.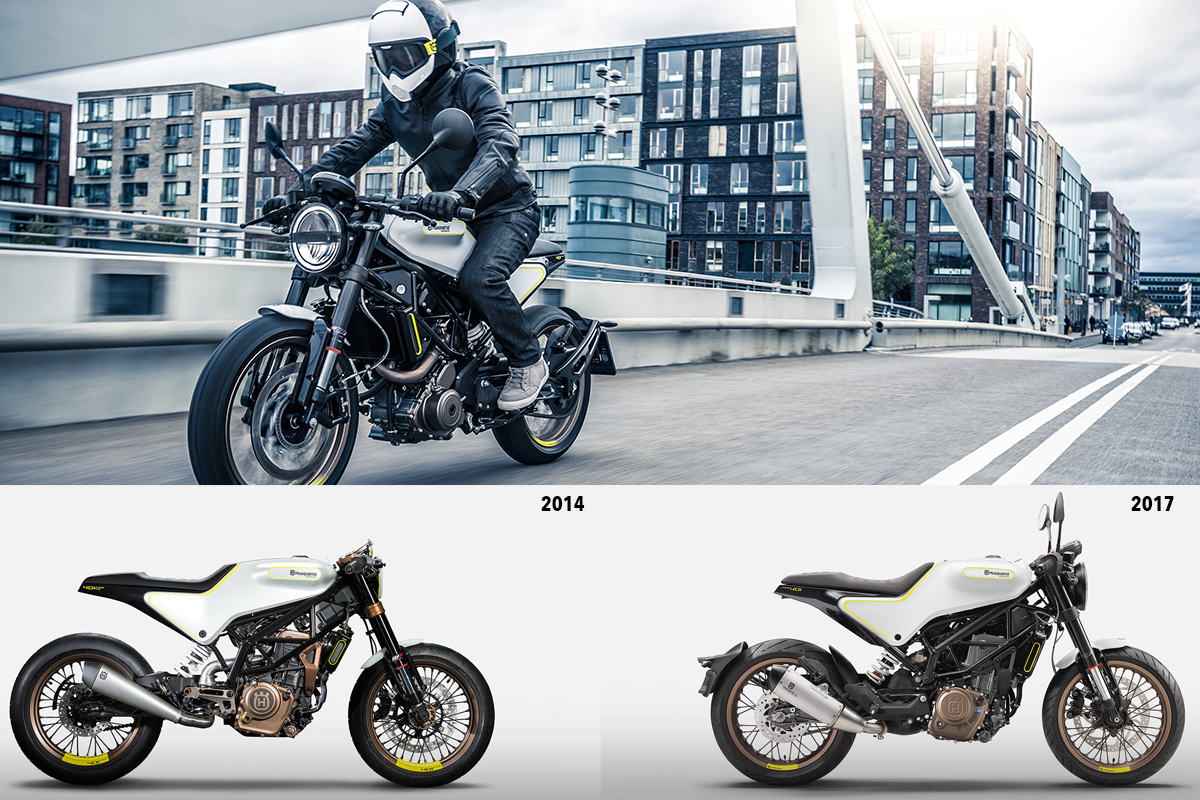 All 3 of the Real Street models feature a unique tank design that extends back to form the bikes side panels and part of the tail. Suspension comes from a set of WP upside down forks and there's a WP mono-shock in the rear. A lightweight steel trellis frame cradles the 44bhp, 375cc, single cylinder engine in a stressed member configuration and the exhaust is a mix of steel and aluminium components. A slipper clutch and ABS are standard equipment and we'd be surprised if the bikes don't come with the same engine mapping modes as their Supermoto brethren.
Interestingly there's also an image on the Husqvarna website that depicts a Vitpilen wearing 701 livery, which would hint that they will be releasing a version of this bike that's powered by the same 65bhp, 690cc powerplant found in their Supermoto 701.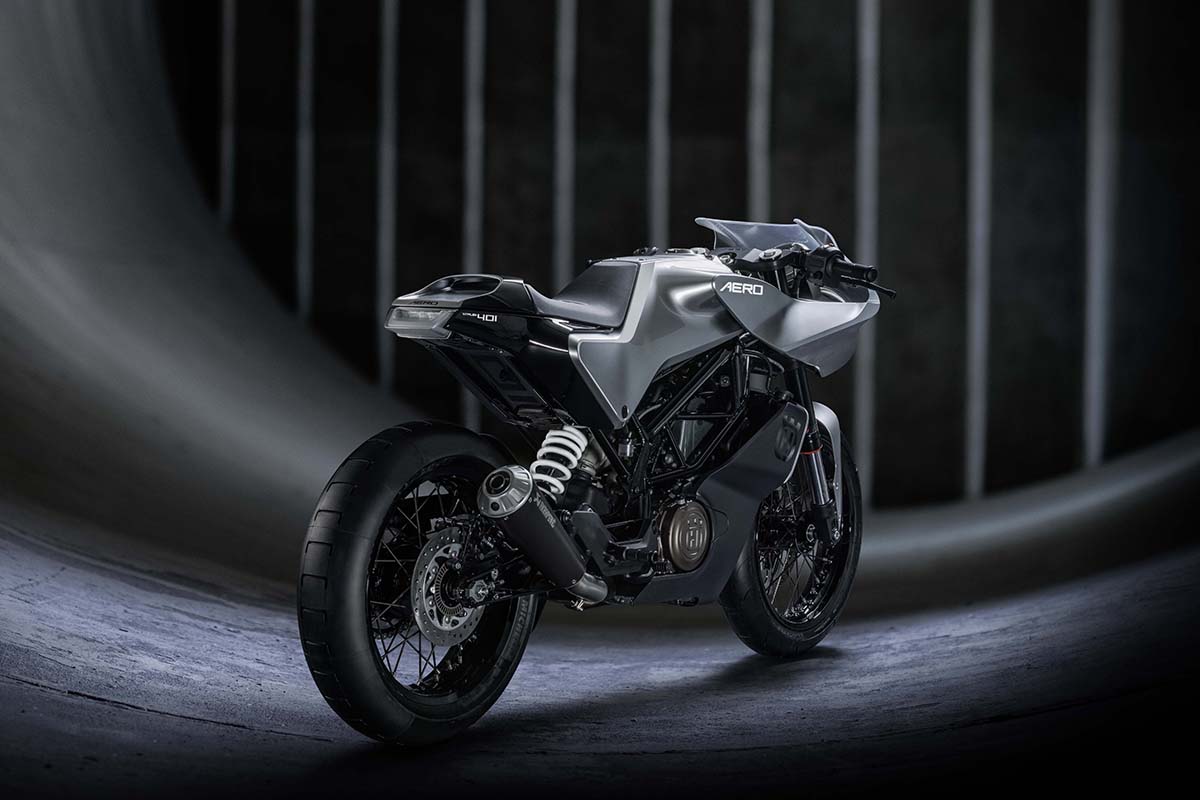 "Drawing inspiration from the brand's iconic past" is what Husqvarna says influenced the design of the Aero 401. In their words the motorcycle depicts their interpretation of how a faired bike should look, and it'd be hard to argue otherwise since it looks so damn good. Up front the Aero 401 wears an angular fairing that mimics the lines of the bodywork and is designed to function with bars that sit at a more comfortable height for daily commuting. The rear end has also had a facelift adding a small rear cowl and a tail light that's got a particularly retro feel to it. Then on the lower half of the bike is  a shroud that encases most of the engine and frames the bikes radiator.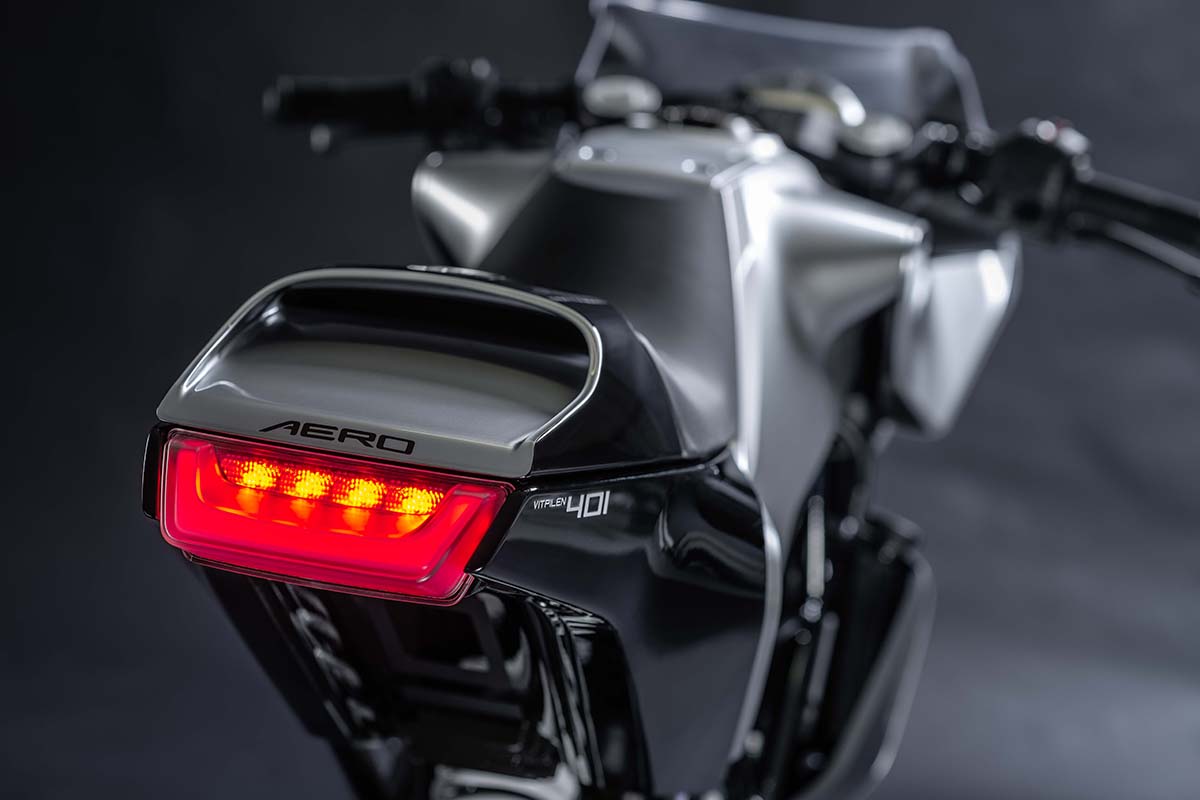 So while it may take some time for people to get used to the idea of Husqvarna building street bikes, I'm betting that once they start seeing them on the road, they'll be scrambling to get their hands on one… myself included.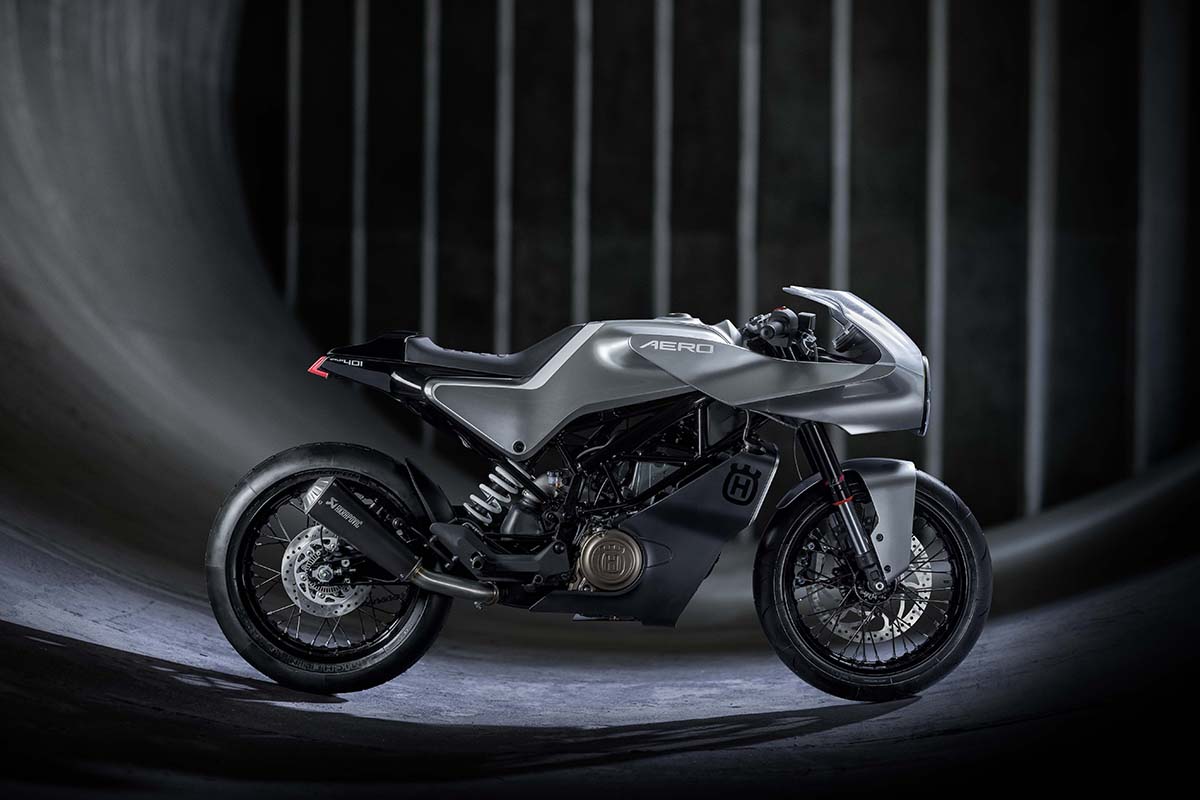 EICMA 2016 is in full swing and the world's motorcycle press has just enjoying 2 days of early access to the show. As always this means the internet's alive with concept bikes and new model buzz, and there's one motorcycle that's clearly a crowd favourite. The
Husqvarna
Aero 401 is the companies faired version of the cafe racer styled Vitpilen 401. The Vitpilen 401 and its scrambler styled sibling, the Svartpilen 401, have also finally been unveiled in their production configuration, which the company says will go on sale in the Autumn 2017. Today we take a look at why these bikes have been made and what they mean to Husqvarna Motorcycles.