If you're based in central Europe and you're seeking a place for advice on a cafe racer or custom motorcycle project CafeRacerForum.de is the place to be. With almost half a million posts and close to 20,000 registered users, you'll find the answer to practically any cafe racer related question you can dream up. Since its inception 8 years ago the forum has grown exponentially year after year and it's all thanks to one passionate individual with a soft spot for classic racers. That man is René Tollkühn and he created the forum to bring likeminded people together and foster the German-speaking cafe racer community.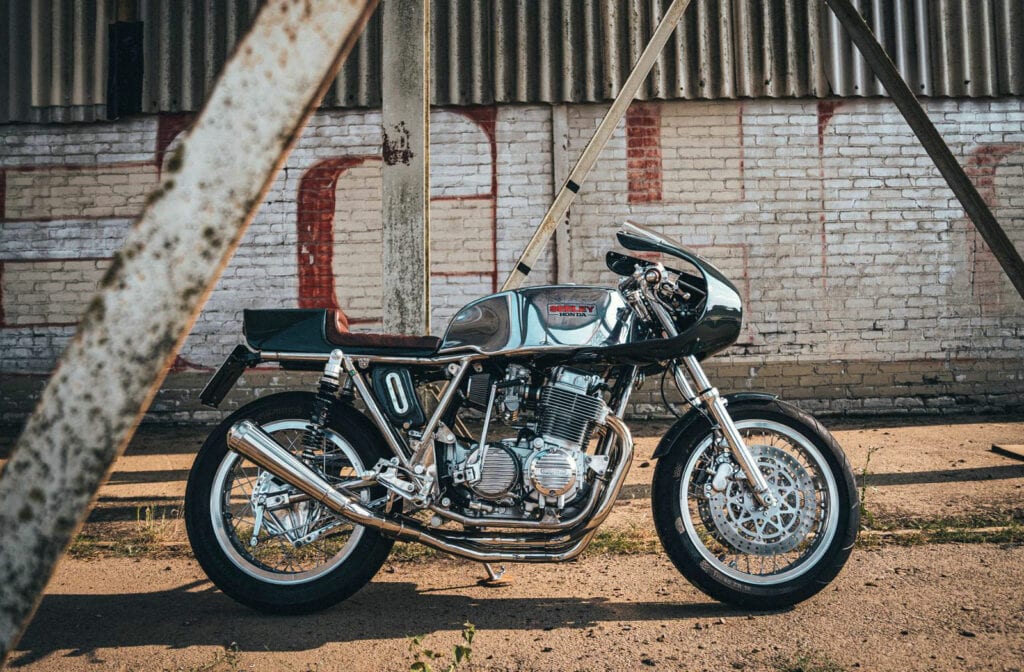 René's surname translates loosely to 'reckless', but there's nothing foolhardy about his approach to building motorcycles. It may just be a hobby but he takes it very seriously. As you'd expect he has several motorcycles for both road and track use in his garage and amongst them is one very special machine. Originally built by none other than legendary frame builder and racer Colin Seeley his Seeley CB750 Four is a rare breed of bike. Today René is here to share the story of how his latest project bike came to be…
"It took me about 4 years to build two Seeley Hondas," says René. "This one is for the road and the other is for the track (see below). This bike is one of only 302 Seeley Hondas based on the CB750 Four from 1977. The special frame builder Colin Seeley was a gifted racing driver and frame designer. In the 1960s he won the British Championship and 6 Isle of Man TT Silver Replicas. While racing he built the legendary Seeley Mk-I and Mk-II frames for classic English single-cylinder racers such as Norton, Velocette and Matchless. He designed and built frames for Ducati, Husqvarna and Barry Sheene's 1973 Suzuki manufacturing teams, as well as the famous 'Yamsel' Seeley chassis for the Yamaha TZ 250/350 racing machines."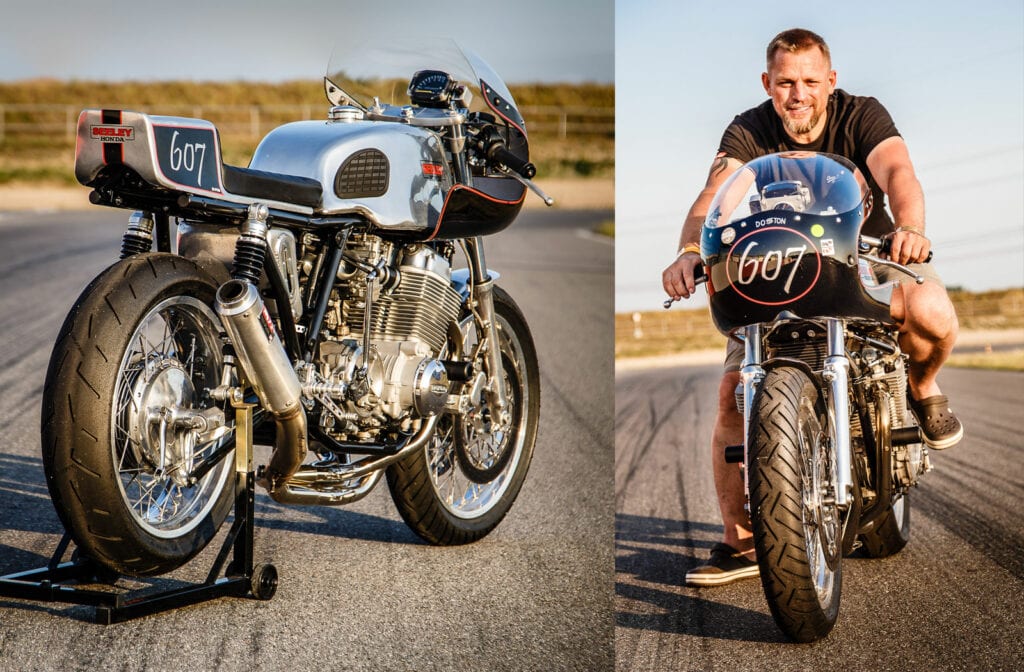 "Before retiring into historic racing, Colin Seeley built a series of frames for the Honda CB 750 SOHC/4. Unlike its English competitors Dresda, Spondon, Rickman and Harris, the Seeley frame was designed in such a way that it could accept most of the other CB750 components along with the engine which simplified the conversion process. Despite this, most of his customers made special parts requests when ordering their bikes.
I built both of these motorcycles for myself. I bought this particular Seeley CB750 in bad condition from Austria and it had to be rebuilt. I wanted to build my own personal Cafe/Classic Racer. Appearance is one thing, but the focus was on reducing the bike down to the bare essentials and using premium components. The engine, chassis and brakes have to function optimally on a bike such as this. Everything else is just the icing on the cake."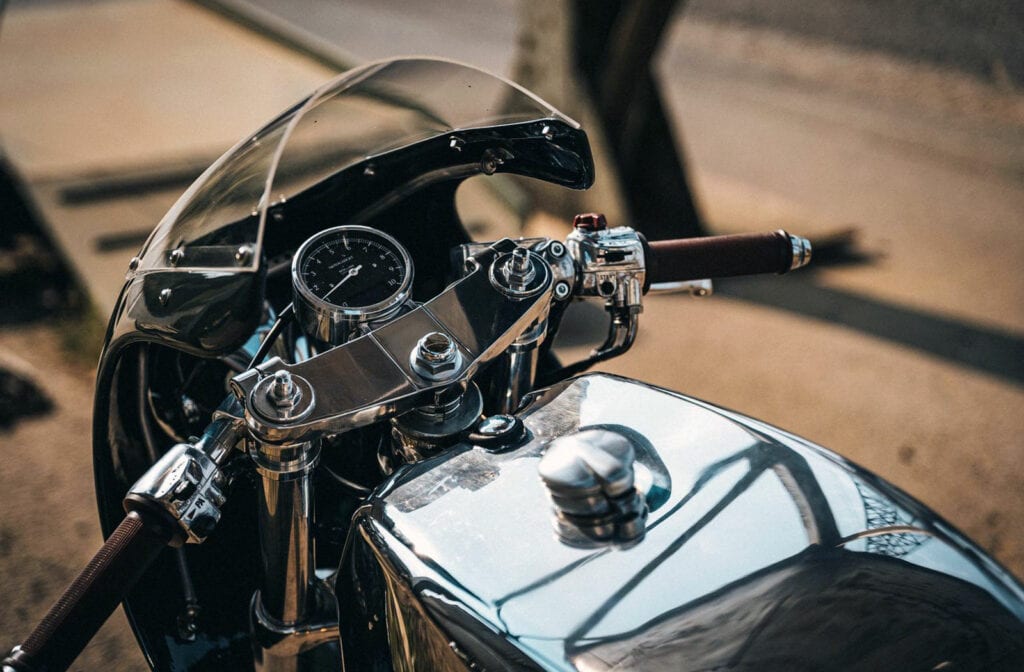 " Only the engine block, wheel hubs and handlebar switches are left of the original Honda CB 750 Four used to build this bike. And even they have all optimized. The cylinders have each been revised and the displacement increased. A flat slide carburettor with roller bearings and a Schüle manifold system support the engine as it inhales and exhales. To ensure it would perform optimally, the engine was tuned on the test bench at an old school Superbike workshop.
As a result, she loves the gas and the chassis is more than suitable for the race track. A Yamaha 4-piston brake system provides excellent stopping power and I run the same combination of chassis and brakes on my Seeley track bike. The only difference is that the engine is even sharper on the race bike."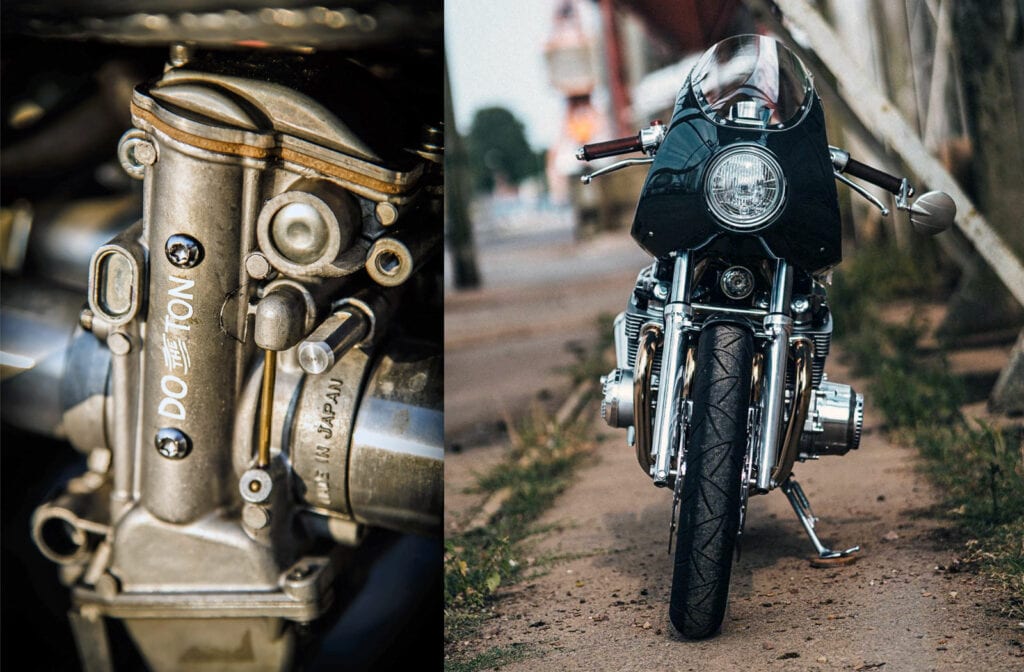 At the heart of René's bike is a double loop Reynolds 531 chrome-molybdenum Seeley frame that's been hard-soldered, polished and nickel-plated. Like a true racer, Seeley designed his frames with the track in mind, but his approach went beyond handling alone. As well as weighing a mere 12 kg the frames made allowances for easy trackside maintenance. With the tank off, riders could remove the entire cylinder-head. This allowed them to perform work that would usually necessitate pulling the entire motor from the frame.
Along with the modifications René already mentioned his Honda Seeley CB750 wears high flowing K&N air filters and a Speed Products MotoGP Megacone muffler. To keep unsprung weight to a bare minimum the CB750 hubs have been laced to aluminium high-shoulder rims from XS-Performance and they're wrapped in purposeful Continental Road Attack 2 rubber. Suspended in a set of tapered bearings is a complete '88 Yamaha FZR 1000 front end which was rebuilt by Franz Racing Suspension. Steel flex brake lines add to the already improved performance of the front brakes while in the rear you'll find a period correct CB750 K6 drum setup.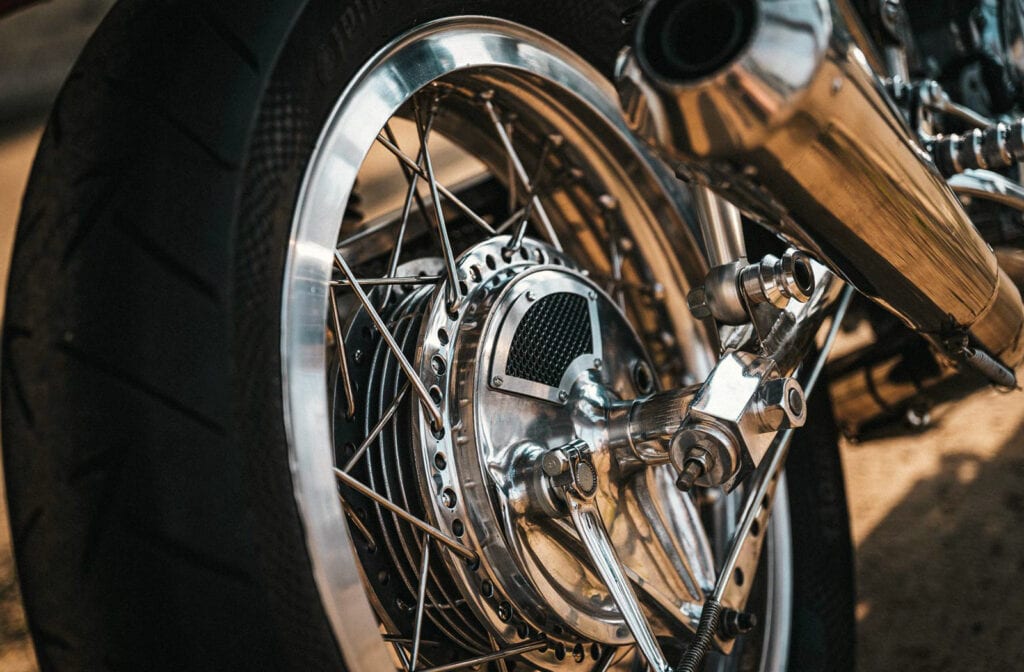 Eckert footpegs position the feet appropriately for spirited cornering and they're paired with a set of alloy clip-on handlebars. Speed and rev monitoring is managed by a Motogadget Chronoclassic gauge and there's an M-unit at the core of the new wiring loom. Kellermann LED turn signals keep things legal and sensible on the street.
It's obvious René has put a lot of work into restoring the engine of his Seeley CB750. Everything has been either blasted clean, freshly painted or polished to a mirror shine. Feeding the dry-sump inline-four with lubricant is a custom made alloy oil tank featuring a heat-resistant sight glass. It sits snuggly beneath an alloy seat pan and tail unit finished with a custom upholstered saddle. The front fairing is a custom alloy piece too with perspex by windscreen experts MRA.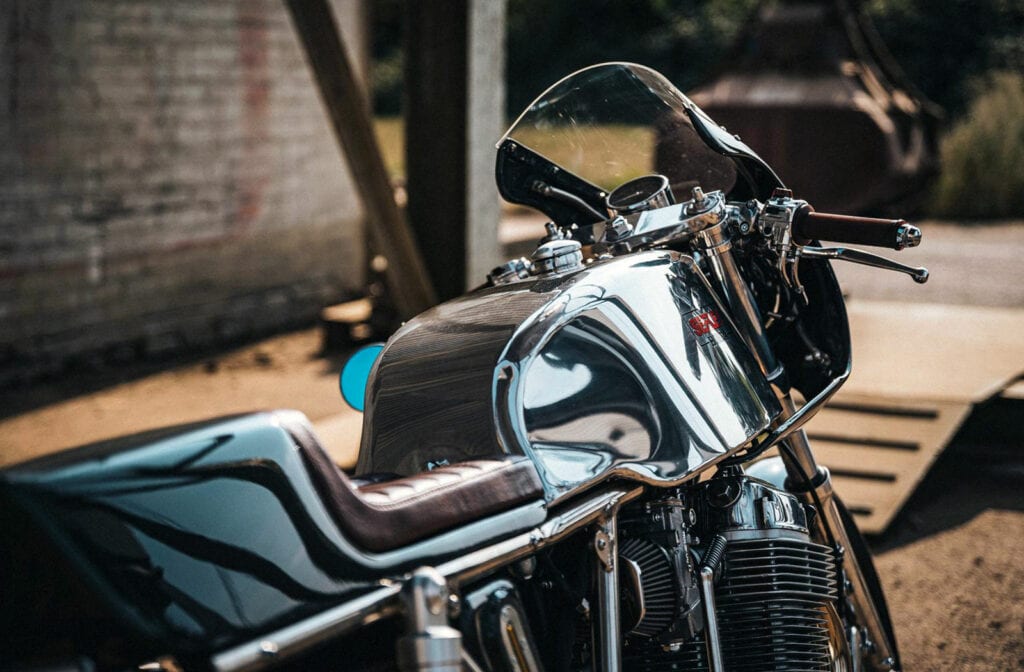 Leading by example is a sure-fire way to inspire others to achieve what they felt was impossible. With 20,000 forum users watching René's Seeley CB750 come together it's likely we'll be seeing more great cafe racers from our friends in central Europe during 2021.
Photography by Rick Parker / Special thanks to Oilfinger Magazine