The decision whether to customize a pre-eighties Honda CB750 or not is becoming a tough one to make. There was a time when these older CB750s were hot favorites with backyard builders and custom motorcycle workshops. The bikes sold in huge numbers between '69 and '78 so there were plenty of affordable examples available. The bike also had serious street cred as the motorcycle that held the title of the world's first "superbike". Unfortunately, times have changed. These days a decent pre-eighties Honda CB750 is hot property and as a result, they demand high prices. Solid, unmolested examples are becoming harder to come by so most potential buyers are looking for investment bikes to restore rather than customize.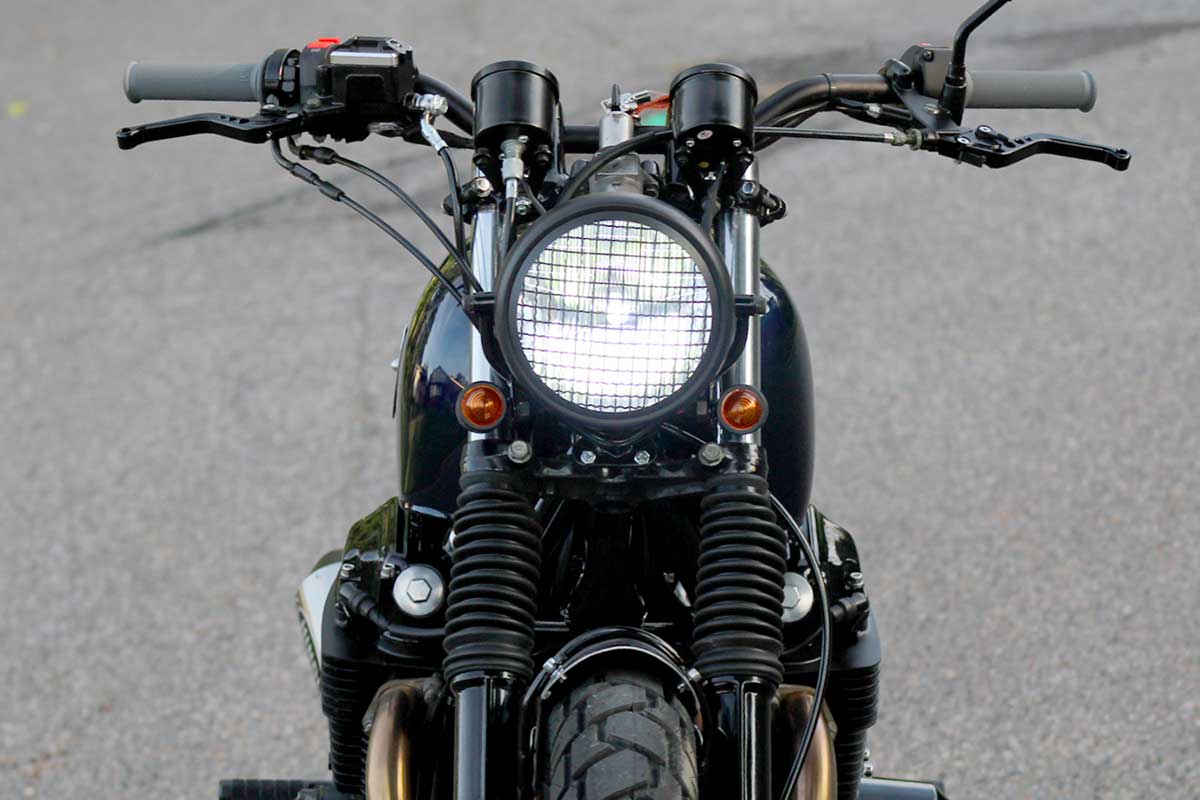 When it comes to customizing an older Honda CB750, or not, Rob Chappell of Origin8or Motorcycles sits on the fence. While he sees the value in a restored, or as some people would call it "unmolested" classic like the CB, he's certainly not going to discourage anyone from customizing a motorcycle. This was exactly how his latest build played out. The 1978 Honda CB750F arrived at his workshop with a mere 19,000km on the clock. Sure it was the perfect candidate for a ground-up restoration, but its owner had other plans and Rob was more than happy to oblige.
"He didn't want it to be a completely off the wall custom build, but a subtle refresh with a BRAT look and feel." says Rob. Being the fastidious builder that he is didn't mean that Rob would simply chop and swap a few parts though. As with all of his projects, the CB750F would have to look and run like a brand new bike, even if it wasn't going to appear exactly as Honda had originally envisioned.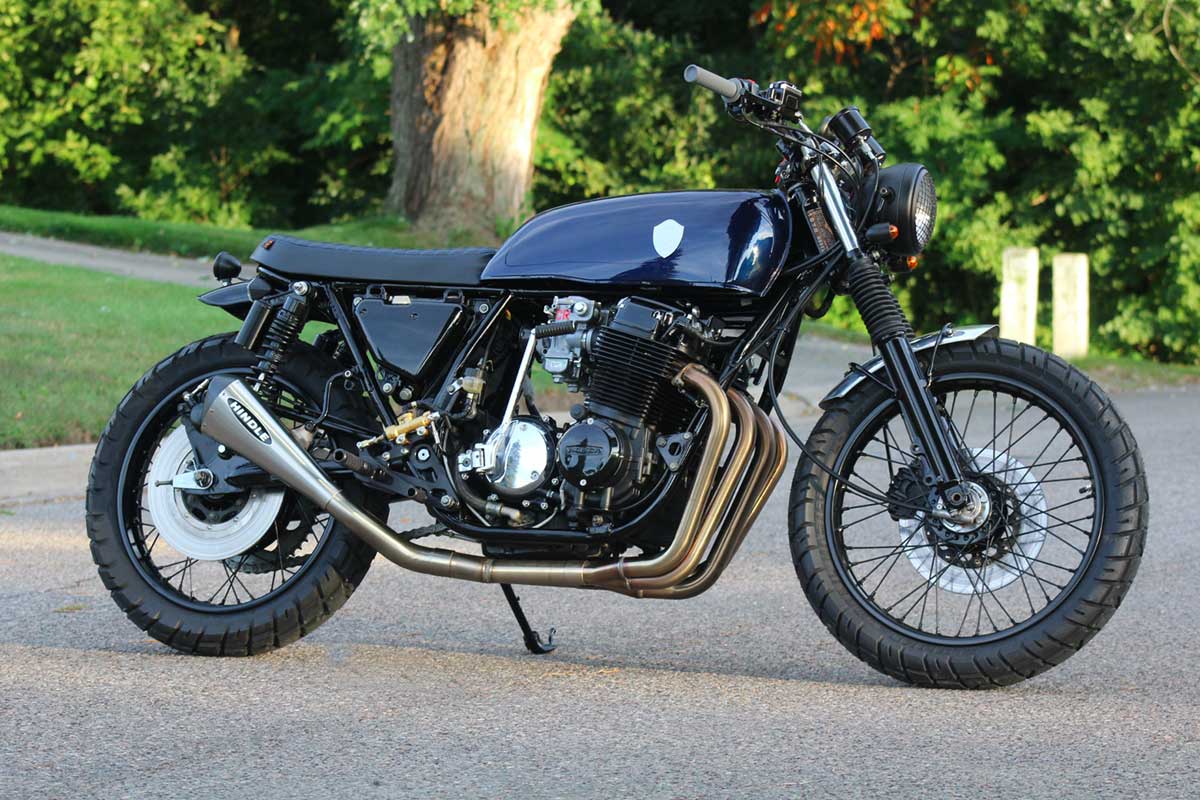 "The entire bike was taken apart and every bearing replaced," Rob recalls. "The steering stem received new tapered bearings and the front forks were rebuilt and powder coated gloss black. I fabbed a new rear loop and welded into position, removed unnecessary frame tabs and created an electronics box that was welded into place. For the electrics, I built an all-new harness and installed new controls, an LED headlight with custom brackets for signals and added an LED taillight to the stock, bobbed fender. An Antigravity 8-cell lithium battery with Rick's Reg/Rec and a Charlie's-Place electronic ignition power it all. New coils, wires, plug caps, and plugs keep it running reliably."
Rob points out that perhaps the biggest change to this Honda's looks is the choice of wheels. The 78 Supersport originally wore some of the manufacturer's earliest examples of ComStar wheels. Although the ComStar's were revolutionary in their day (they introduced tubeless tires to motorcycles) they didn't suit his design direction. So in their place are more appropriately styled, earlier model spoked wheels. Rob points out that "the rotors are different from these years so I played with the idea of making an offset bracket to move the stock caliper back. However, with the amount of solid rotor that would remain unused it was simpler to just waterjet cut the rotor to the proper 296mm size and offset it from behind to achieve proper alignment." By all accounts, that's a fair bit of work just to run spokes, but the results speak for themselves.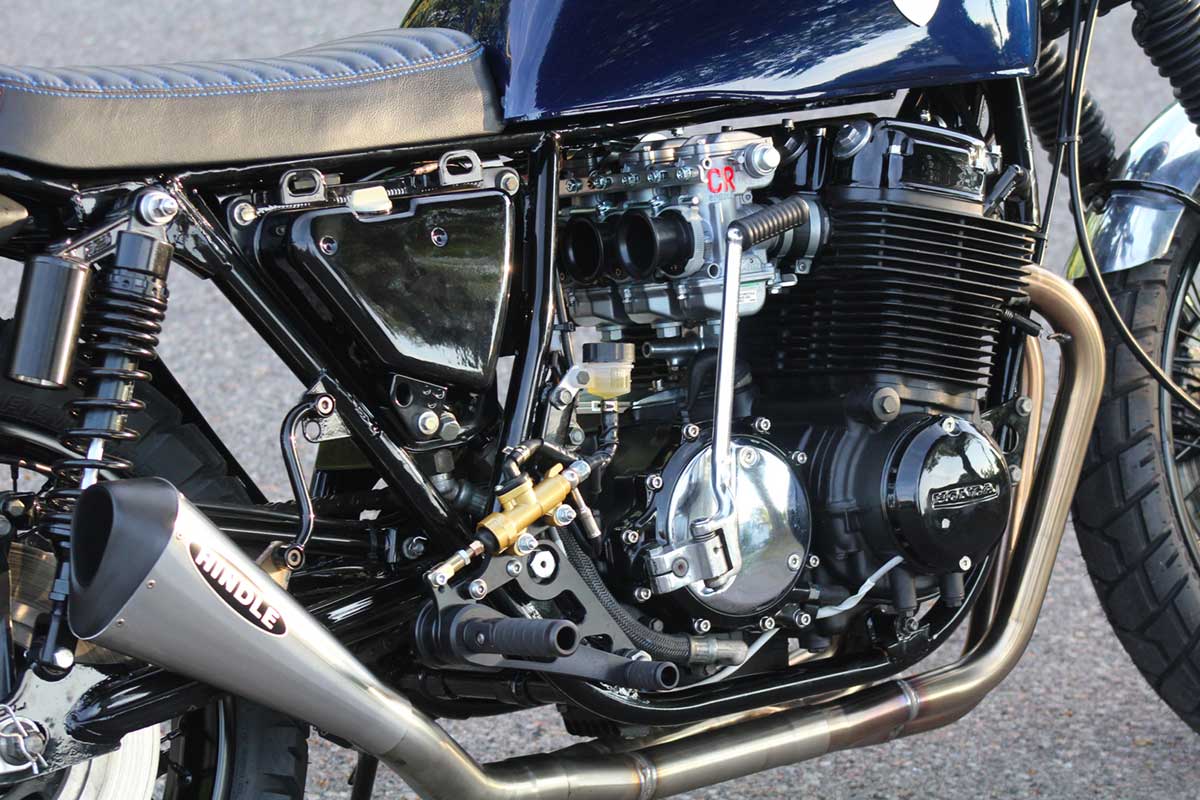 Other Bratty styling tweaks come in the form of a hand-rolled alloy front fender that's held in place by custom made bracketry. The bars are Renthal items and the cockpit consists of 2 aftermarket gauges that monitor speed and RPM. Cognito rear-set footpegs and a blue stitched saddle from Tuffside complete the revised riding position. The stock tank was shot in metallic indigo blue by Mat Tobin and the wheels wrapped in Shinko Trail Master rubber.
As for the performance of this Honda CB750F, Rob's go-to pipe guys, Hindle Exhaust, fabricated a custom stainless 4-into-1 system. To ensure it fit exactly as he wanted Rob finished them off with his own mounts. He also swapped the brake lines out for stainless braided items and fitted EBC brake pads for plenty of bite. Last but certainly not least he installed a set of his must-have CB750 carbs, Keihin CRs, which he tuned to perfection. In his own words Rob says "This 1978 bike is a brand new runner set to go for another 40yrs." and we have no doubt that it will.