Earlier this month I ventured to Indonesia with Luke from Fuel Tank. This was our 5th year attending the Kustomfest show in Jogjakarta and, as always, it was a blast. Kustomfest is just one of many amazing custom culture events taking place in the Emerald Isle. Indonesia's population exceeds 230 million and many of them use motorcycles as their primary form of transport, it goes without saying their custom scene is booming. Over the coming weeks I will be featuring a few of my favourite bikes from Kustomfest 2018, but today we're taking a look at one from a different part of Indonesia. This Honda CB400 cafe racer hails from Surabaya, a coastal city in Java and is the work of Minority Customs.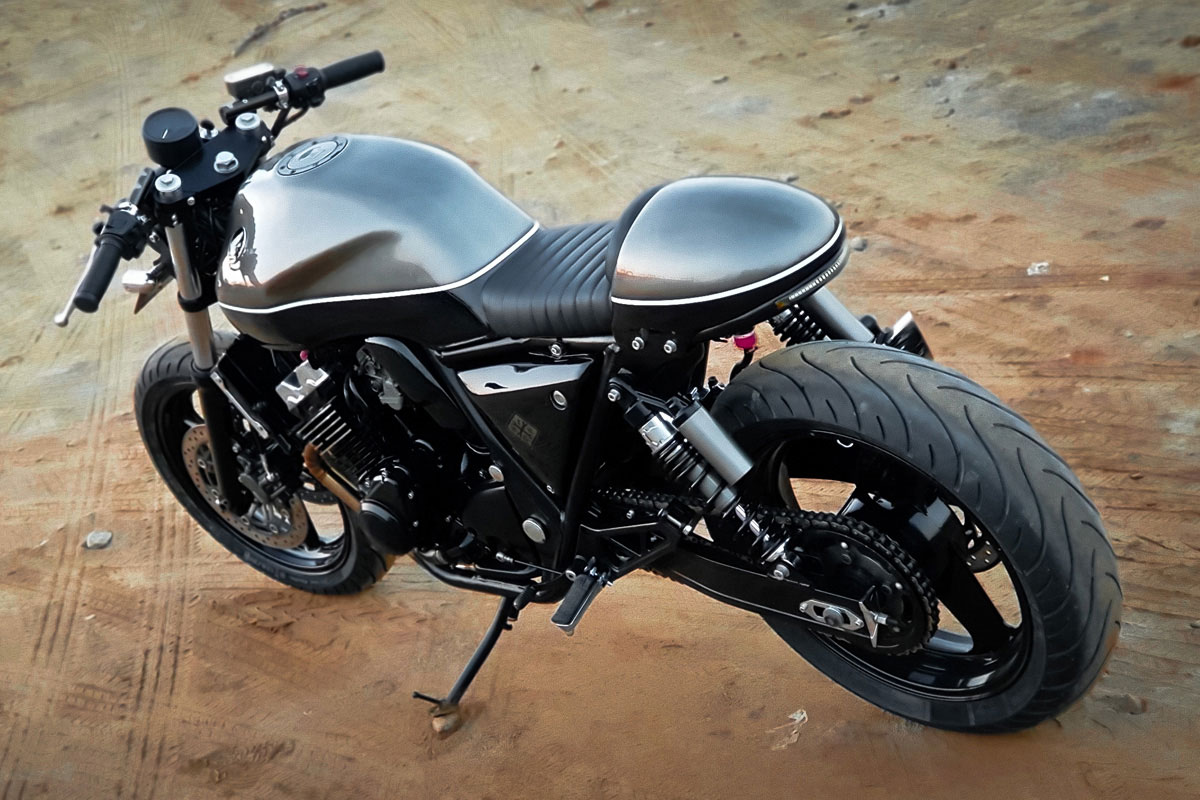 "We are a workshop that loves simplicity. I am Jonathan Evan owner of the Minority Customs. This bike is a Honda CB400 SF (Superfour) from 1998. The inline four is owned by an exporter named Michael Lee. In Indonesia, the Honda CB400 has a big following. This is because the motorcycles shape is quite simple and lends itself well to being modified. Michael was eager to modify his CB400 because it was the first bike he bought with his own money. Together we developed a concept that satisfied Michaels desire to own a cafe racer.
After the design was approved, our team quickly dismantled the motorcycle. We maintained the factory fuel tank because its standard curves and knee dents suited our cafe racer design. Then we fit the bike with matching 17-inch rims and wider Michelin rubber. The forks were refurbished to bring them back to new and we fit simplified alloy top clamp. To keep the dash clean a single digital speedo and voltmeter replace the stock dials. The ignition was also relocated to sit neatly beside the speedometer. As this bike has a modern aesthetic we chose to use a day maker headlight.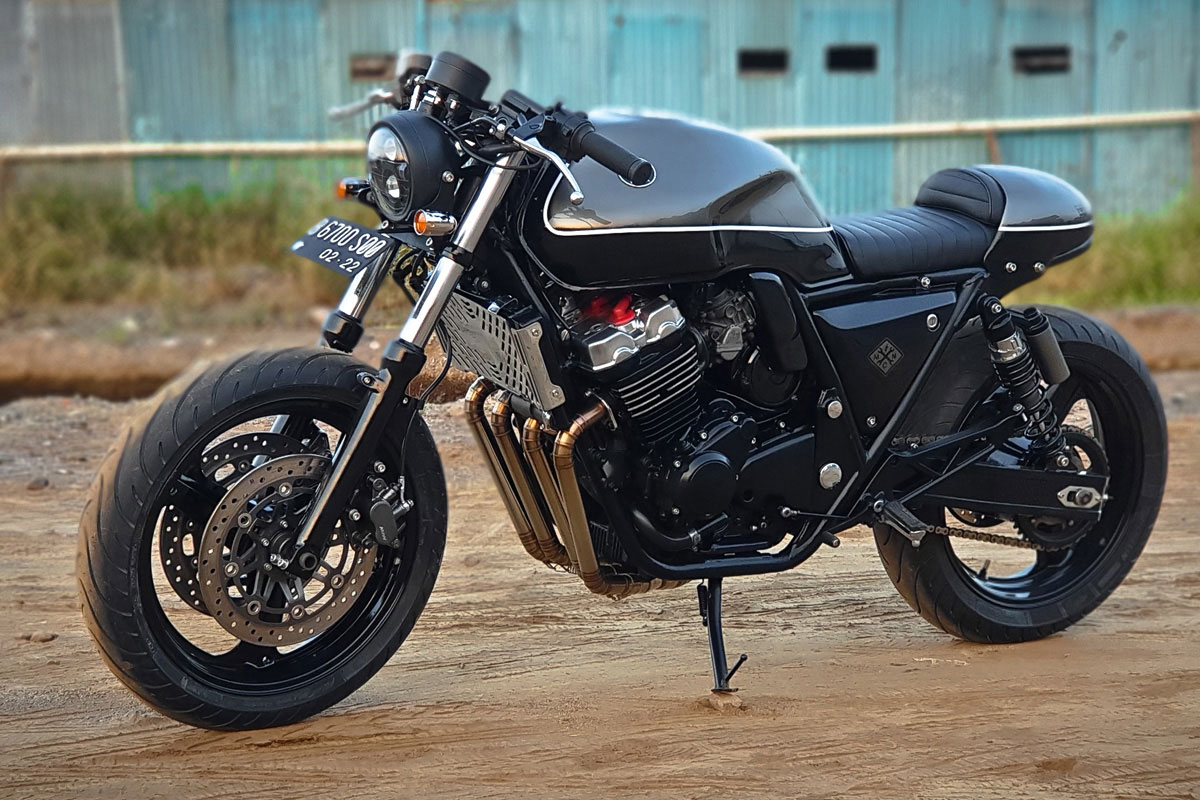 As for the frame, we kept things simple by just installing a new rear loop with LED lights integrated into it. The wiring loom is a simplified, custom design and the battery has been relocated. Our hornets tail rear cowl was styled to match the shape of the existing tank and it completes the Honda's cafe racer look. We fit a single seat with tuck and roll style upholstery to add a classic edge to this modern racer. Performance enhancements on this build were limited to the intake and exhaust. The all stainless steel 4-into-1 exhaust system follows the lines of the frame and transforms the sound of the bike. We modified the carburettor to keep engine performance tight and despite its age, this Honda CB400 has plenty of get up and go.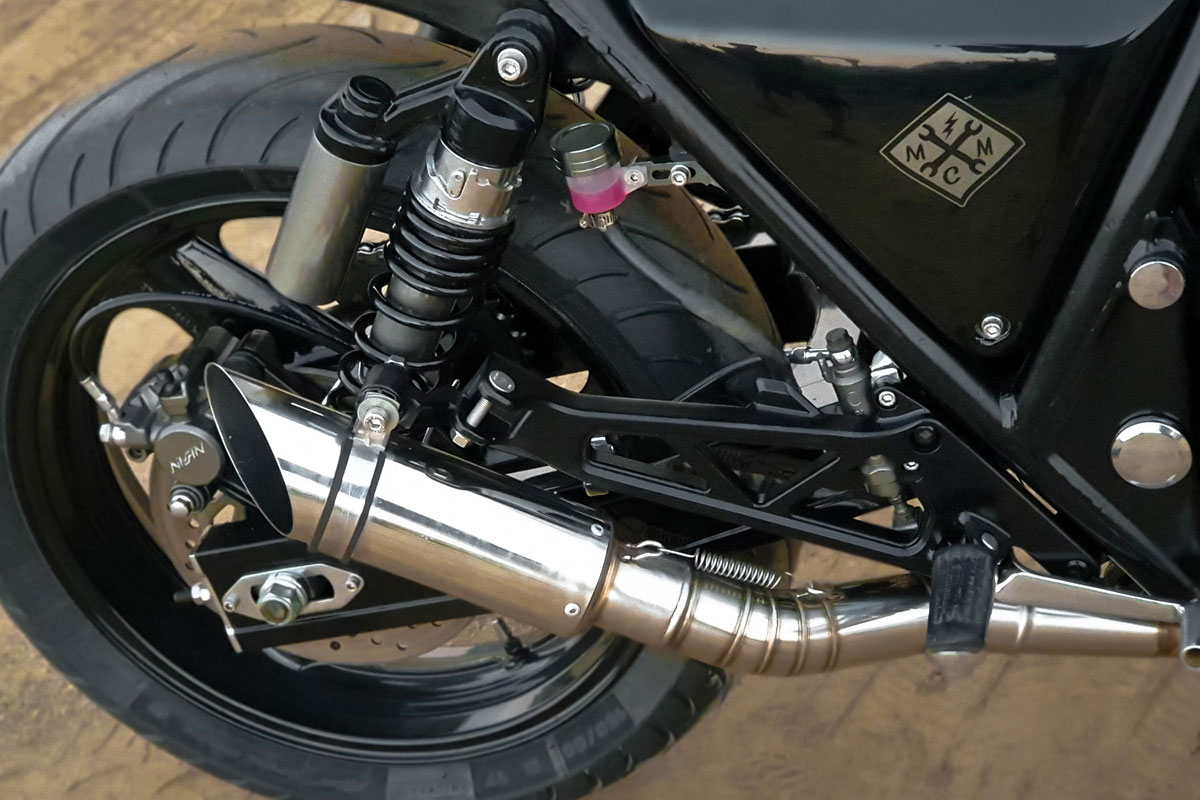 The last task we performed during the build was to apply the dark silver and black paint. A simple white pinstripe adds to the bikes racing feel. We decided to call this Minority Customs build "The Big Show". The reason for this is because its physique reminds us of the WWF Smackdown wrestler by the same name."