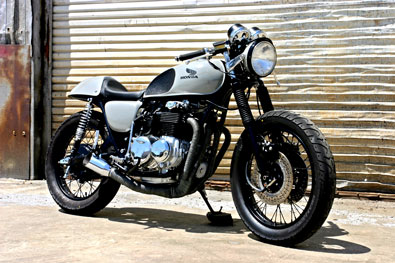 Lossa 1976 Honda CB 550 Cafe Racer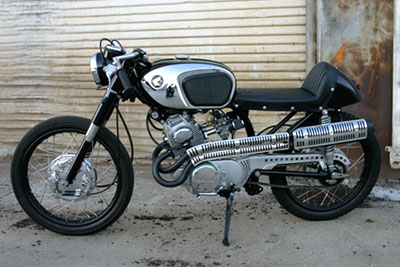 "Mosca" 1965  Honda  CB 160 Cafe Racer/Scrambler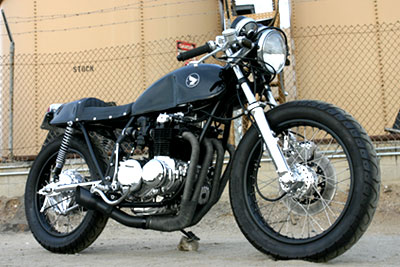 "Rasputan" 1978 Honda CB 550 Cafe Racer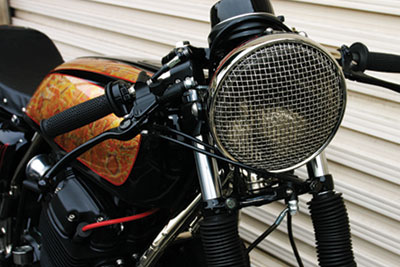 "WTFii" 1976 Honda CB 750 Cafe Racer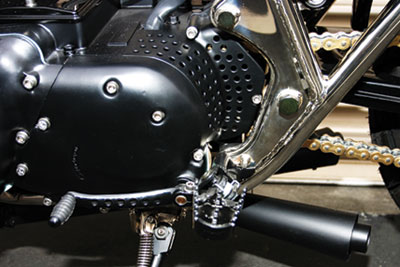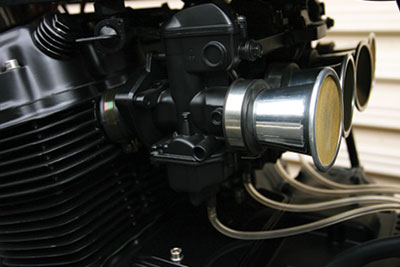 " I don't take shortcuts and I don't settle for anything less than perfection"
One of Lossa most recognised bikes is the Poco Bastardo, Honda CB160 that was built for actor Jason Lee and featured in Cafe Racer Magazine.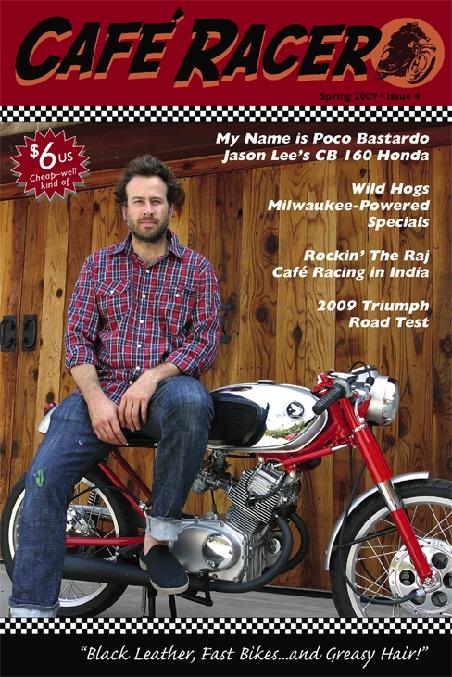 Here's a bit about the build of the Poco Bastardo:
"The whole bike was torn down, all tabs removed, holes welded up, frame welded solid, everything smoothed and sanded before powder coating, rear seat hoop made to house battery and electrics, everything was powder coated red, body work painted House of Kolor Orion Silver, seat stitched in high quality black leather, custom made l.e.d. tail light. Took new front fender & chopped it down, took it apart from bracket and powder coated bracket black, painted finder Orion Silver and re riveted back to bracket with aluminum rivets. Big bore kit, bored out to 175cc, ported and polished heads with new valves, removed starter and installed NOS Honda started block off plate with a K&N filter for the crankcase breather. All motor parts polished and a complete new gasket kit, O rings and oils seals installed. Custom made intakes to adapt new Mikuni carbs and bored to new carburetor inner dimension and installed 2 velocity stacks with screens. Had custom made clutch, throttle and front brake cables, had them made in black plus shorter because of the shorter clubman bars. Had everything either powder coated, chromed or polished, only paint on the bike is the body work and the motor in a flat silver high temp paint, mufflers were ceramic coated a flat black and custom welded together to keep them tight against the bike."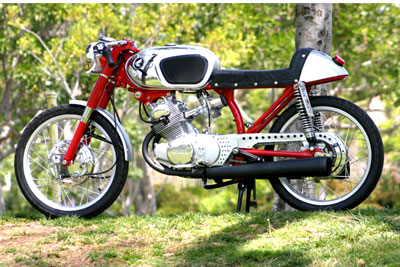 I recently came across Lossa Engineering after hearing about them featuring on Discovery HD Theater Cafe Racer TV series. Lossa has been working in the custom world since 1970 when he left his day job to focus on building Hot Rods and show cars. In more recent year after being tempted by 2 wheeled machines be made a move to building Honda based Cafe Racers.