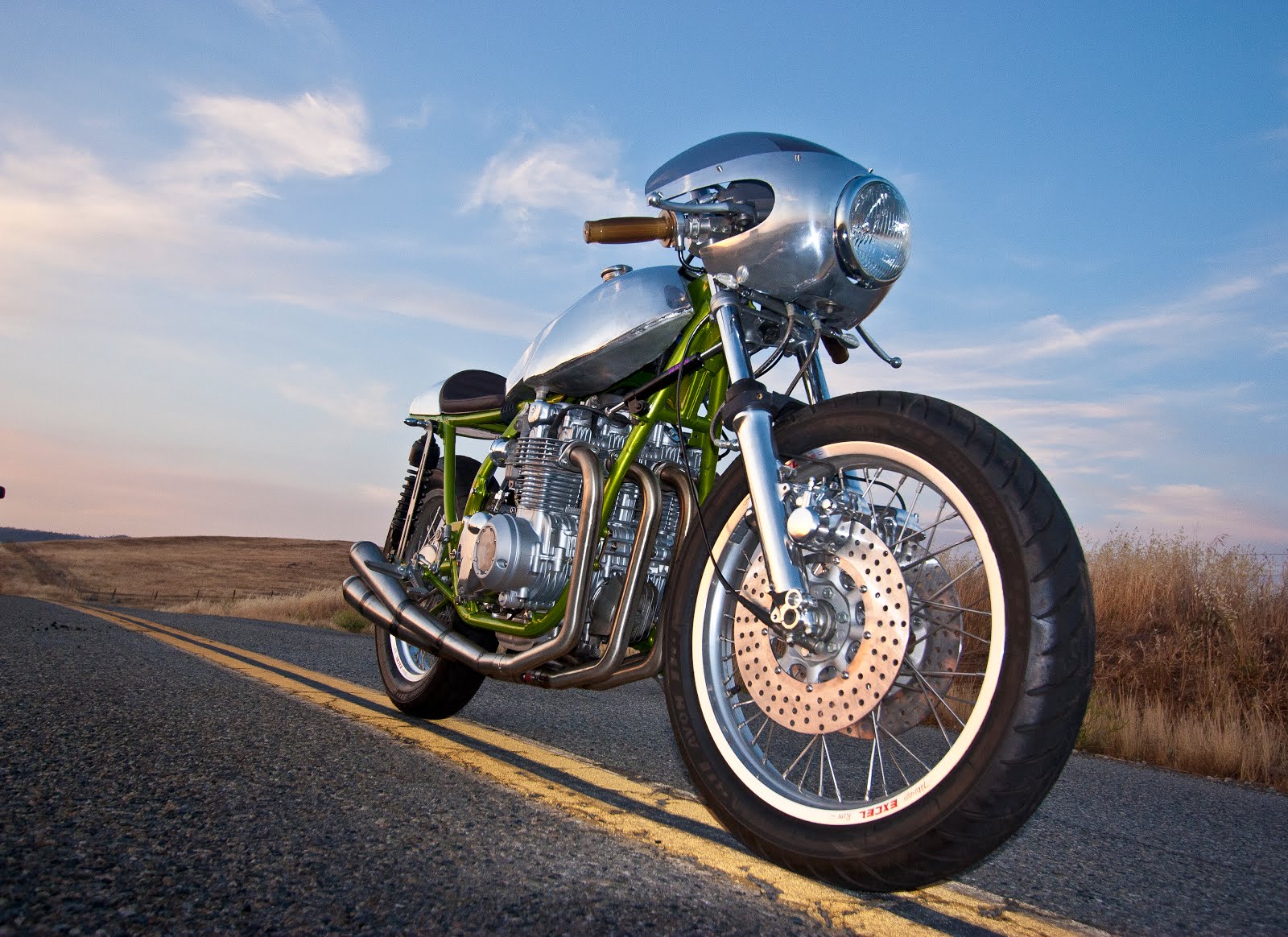 Anyone that's had a go at building a Cafe Racer or custom motorcycle knows how addictive it can become. I'm a victim of it myself! I currently have 2 custom builds on the go and once they are done I will sell them to fund another…and another…and probably another. As a custom builder it's a truly great experience to fire up a motorcycle you've been building and to have another bike builder give you their nod of approval is just about the best pat on the back you can ever get. As the editor of Return of the Cafe Racers and Tank Moto magazine I like nothing more than to show a bit of appreciation for a great looking build and today it's going to Jason Moore and his stunning Honda CB550…or should I say his wife's?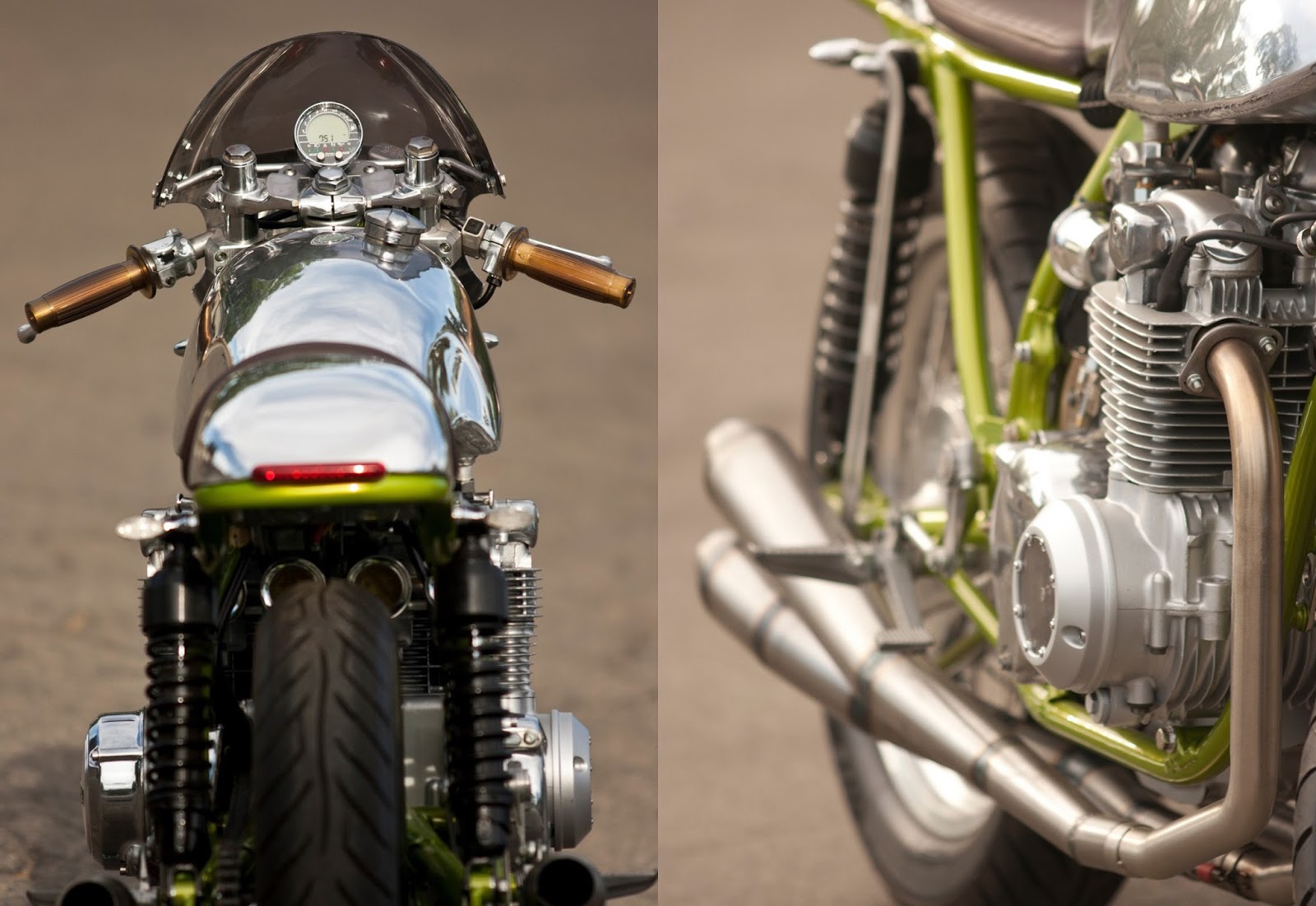 Jason purchased the "pile of junk" CB550 for his wife around 5 years ago. It was a non-running bike which he fired into life and tidied up for her to ride as her first bike… "At least that was my intent. After I finished building a Cafe Racer out of my very first bike, a Honda CB750F, I had discovered what some would call an obsession for building bikes. So with the 750 done I turned my attention to the CB550."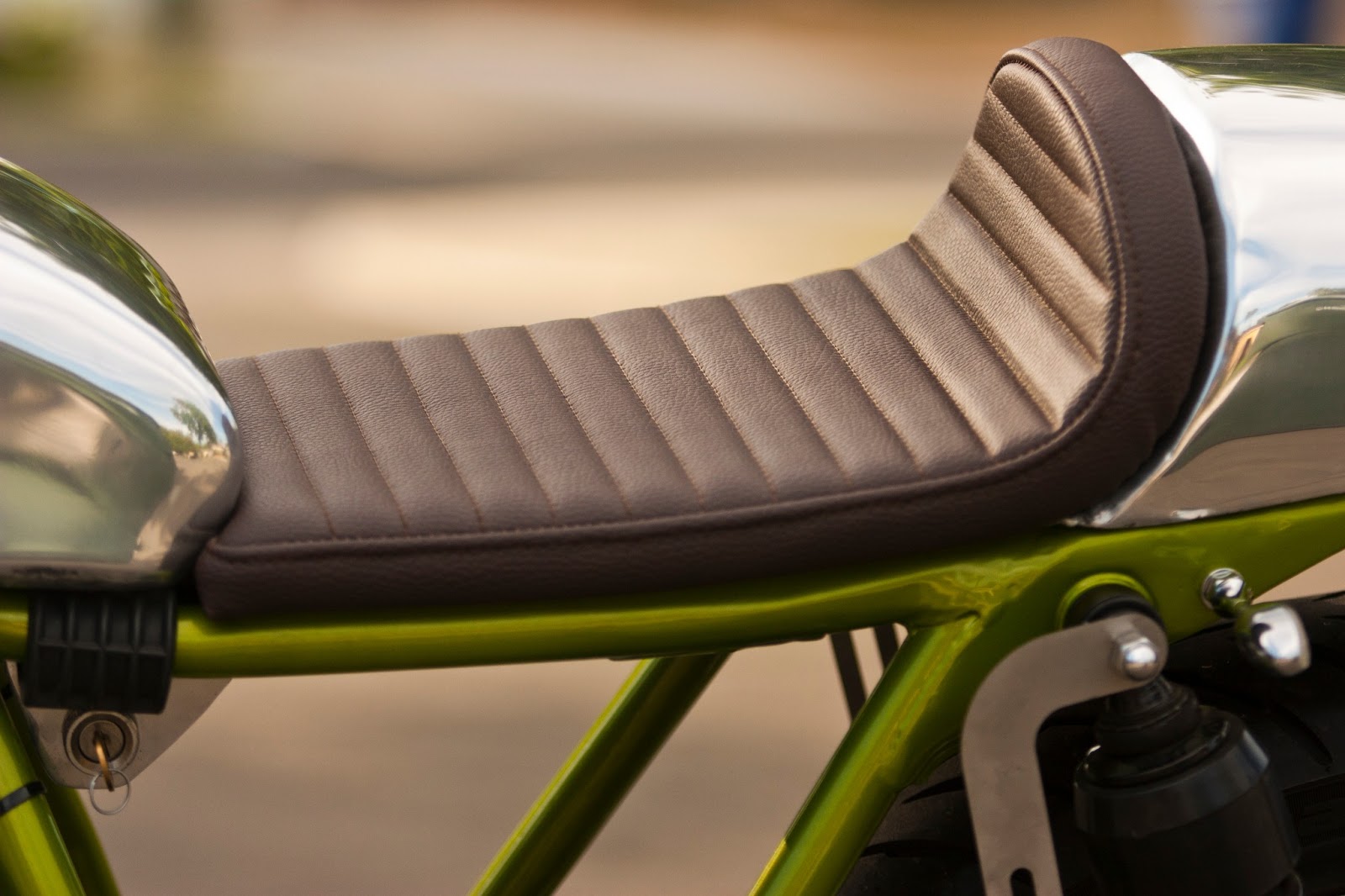 "I stripped it down and started to work out in my head and then on photoshop what I wanted the bike to look like. My inspiration was drawn from custom bike blogs like this one and tons of Google searches for Cafe Racers. I wasn't totally sure what I wanted until I talked to Richard from TAB Classics. He sent me a picture of a CB550 frame with the Norton Sprint tank on it and I was sold. Then I found the fairing on eBay and things just started to snowball."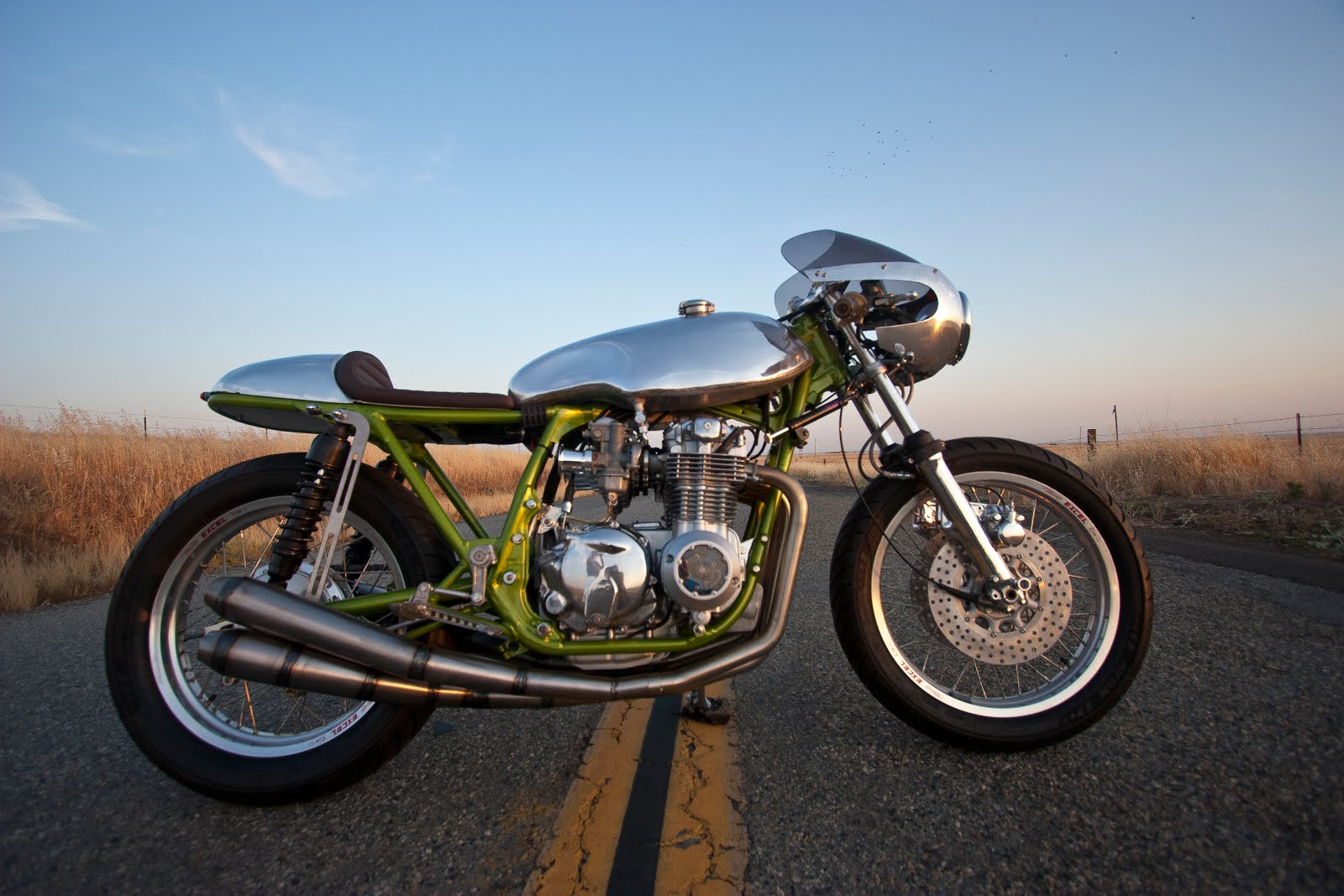 "I didn't want to just build a good looking bike I wanted it to be fast too so the motor was ported and bored out to a 592 with a hot cam and a Dyna 2000 electronic ignition with mini coils. I also towed the bike 4 hours to Los Angeles to have the exhaust custom built which was worth every minute. The rest I completed myself. I did the welding on the frame, rebuilt the motor, wired the bike from scratch and laced both, aluminium 18″ wheels. I added a second brake disc and calliper on the front end for improved braking as well as having the discs drilled and lighted by 2 lbs each."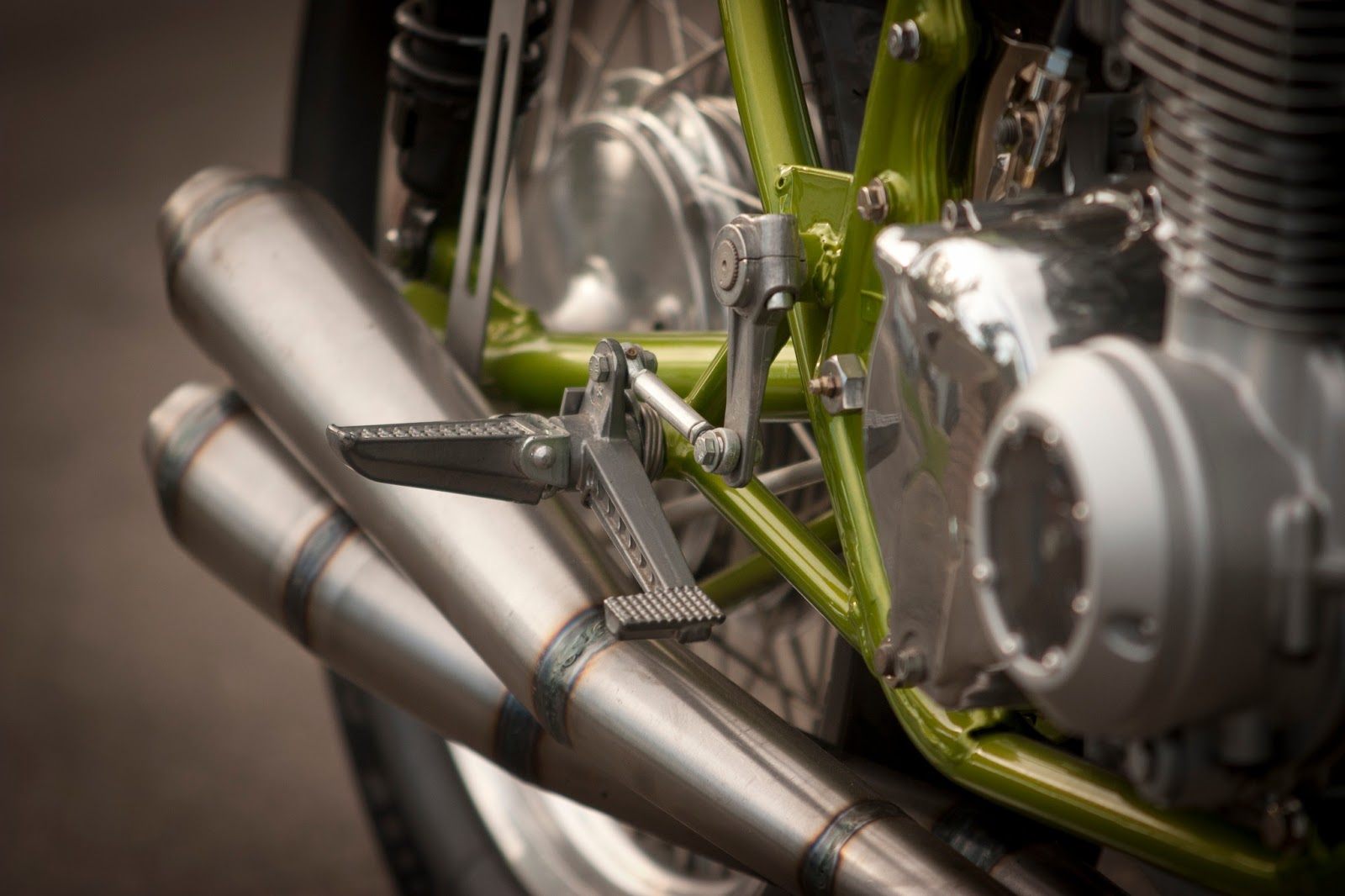 For those who want to know more about what went into building the CB550 Cafe Racer the rims are from Excel, the tank and matching seat are hand-built by TAB Classics, the carbs are standard but tuned to suit the engine work and aluminium velocity stacks, rearsets are from Raask and the instruments are Acewell. Inside the cylinders you'll find 61mm, 10.5:1 pistons bumping capacity up to 592cc with a mildly ported head and matched intakes, light weight Shorai Battery and a modern regulator rectifier. Oh and incase you're wondering, when the bike fires to life the perspex window glows red.
Jason considers the the build to be a 5 year exercise from non-running junker to stunning Cafe Racer. During this time he completed 6 other Cafe Racer's of varying complexity to help hone his skills and to sell to help fund the CB500 project. I have to admit that I'm generally not a fan of coloured frames but on this bike it works a treat. The polished alloy against that vibrant, metallic green looks stunning and the chocolate brown seat looks perfectly at home. If you'd like to see the build process of Jasons CB550 Cafe Racer it's documented here on the SOHC forum.