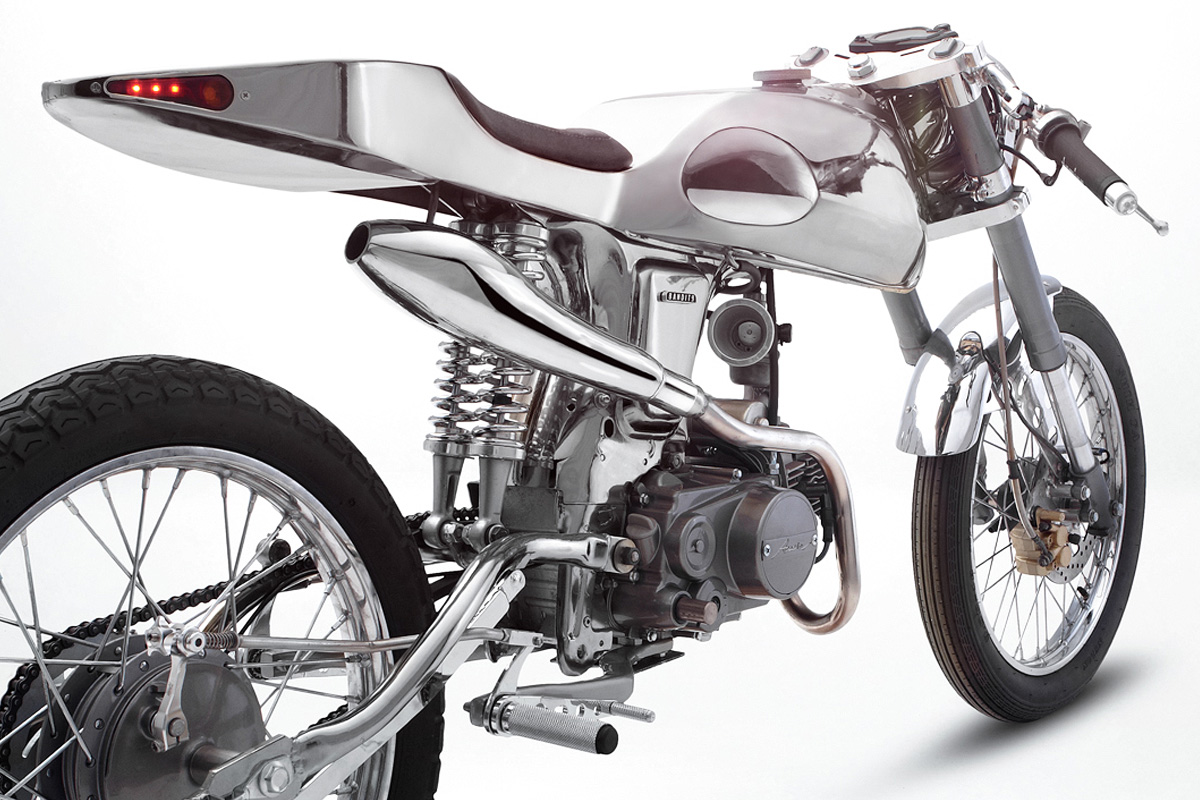 Daryl Villanueva, the main man behind Bandit9 got in touch to tell us about this exclusive limited edition machine.
"It's been a while! Instead of releasing a bike every few months, we decided to give ourselves time to reflect on the kind of bikes we wanted to create and the impact we wanted them to have.
Vintage is in – There's a lot of talent breathing new life into fantastic café racers and bobbers at the moment. But I don't see a lot that excites the sci-fi nerd in me; that deliberately shapes the future. It interests me that we've made such leaps in computing devices, but automotive design is lagging – presumably because exciting concepts are squashed by outdated road regulations.
At Bandit9, we're not governed by that. We have always been and will always be about creating a more exciting and optimistic future."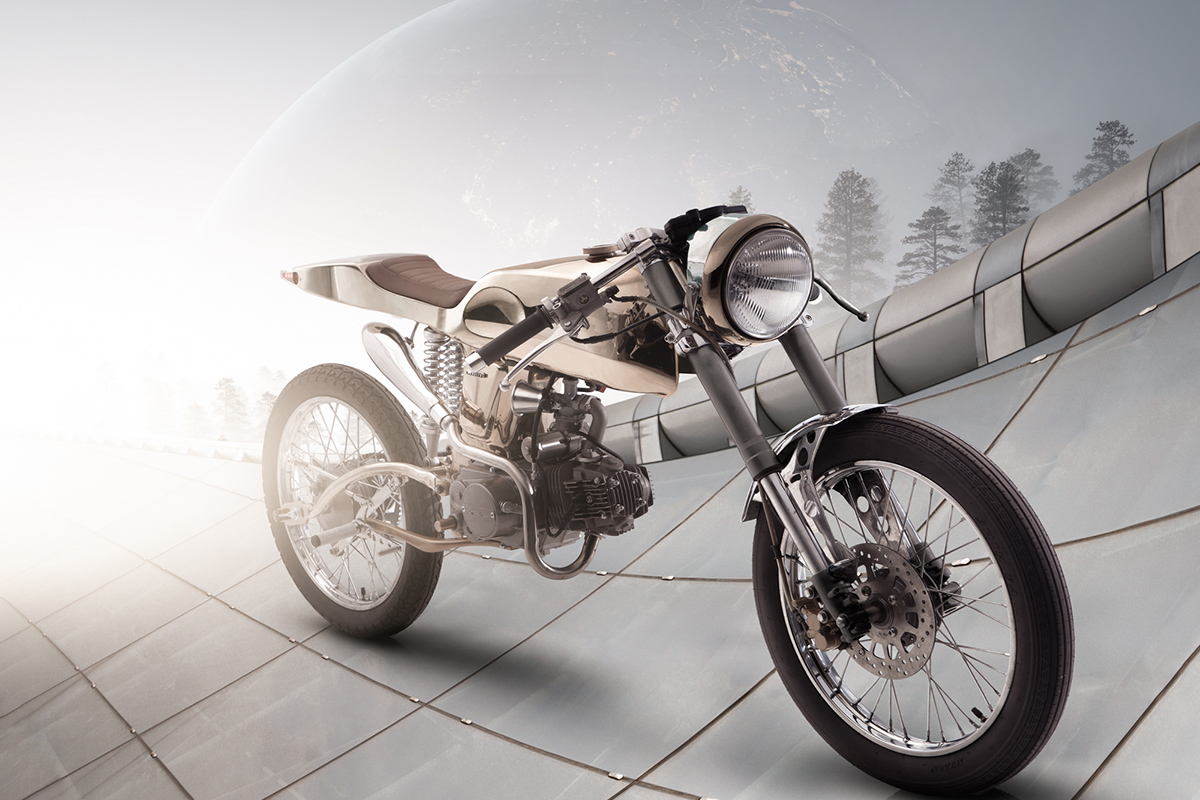 Based on a 1967 Honda Supersport, the EDEN has been rebuilt and redesigned from the ground up. Apart from the pistol-shaped, pressed frame, little else remains of the original Honda design. Even the frame itself has been lengthened and raked to give EDEN the proportions and stance of a larger motorcycle.
Arguably the most striking design feature is the singular fuel tank and rear cowl – a beautifully simple, integrated form crafted from stainless and finished in chrome or a luxuriant-yet-subdued champagne gold. Daryl says that months of experimenting went into finding just the right mixture of copper, bronze and silver chrome – "Just the right tinge. Not too much, not too little; the Goldilocks zone. In motion the reflection of your environment moves like ripples through the finish. It's mesmerizing".
This liquid bodywork is set off with extravagant details such as the gas cap which is uniquely and delicately hewn from dark Tuscan marble, polished and encased in a brushed bezel with knurled edges. The minimal saddle is hand stitched from Italian calf leather dyed in a cognac brown.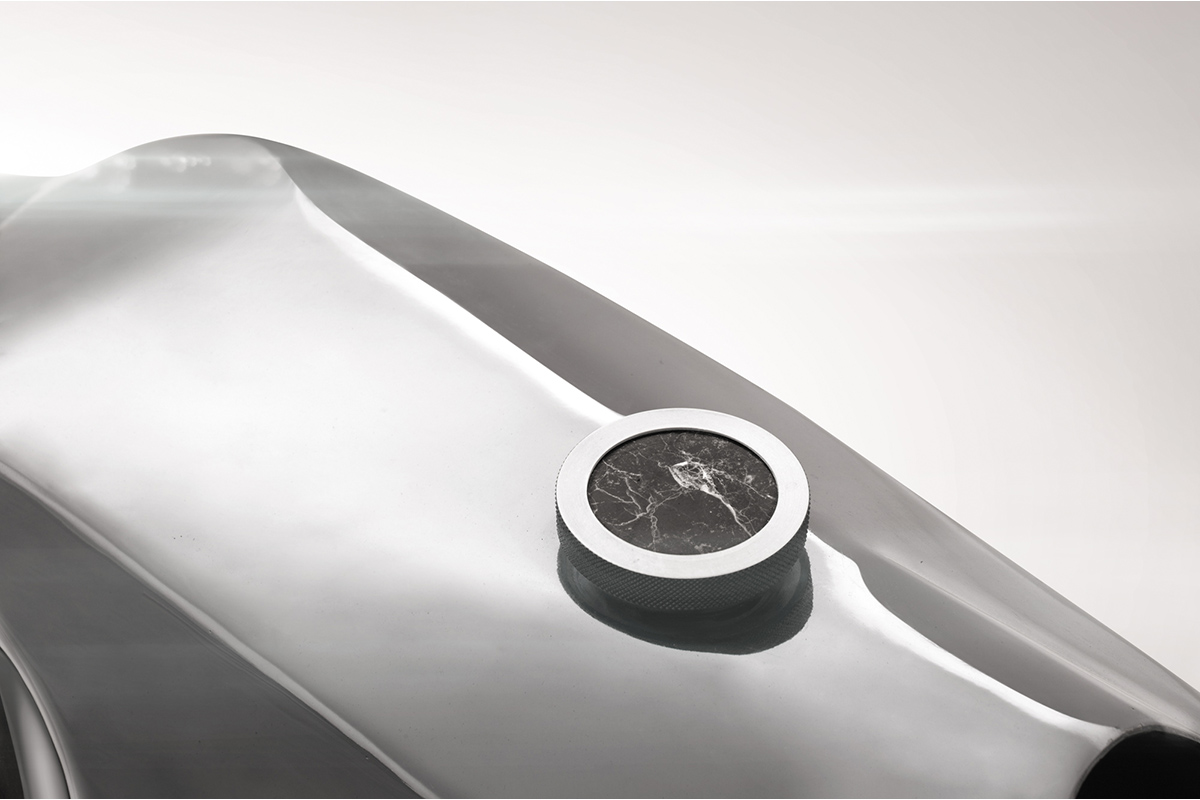 Even the lightweight exhaust on the EDEN blurs the lines between fine art and motorcycle, as Daryl explains. "Modernist Sculptor Constantin Brancusi's simplification of forms inspired the graceful simplicity of the asymmetrical muffler. As graceful as it looks, it sounds like a cannon when you twist the throttle!".Other features include the Titan Headlight – an oversized Jeep Wrangler lamp supported by a series of sculptural metal shapes and gold or chrome trim – and a custom steel swing arm that complements the turns and twists of the EDEN with a swooping arc.
Discussions of practicality are redundant when it comes to the EDEN. While it is a fully functioning motorcycle that will hold highway speeds and could ostensibly be used as an inner city commuter, this is never what this machine was intended to do.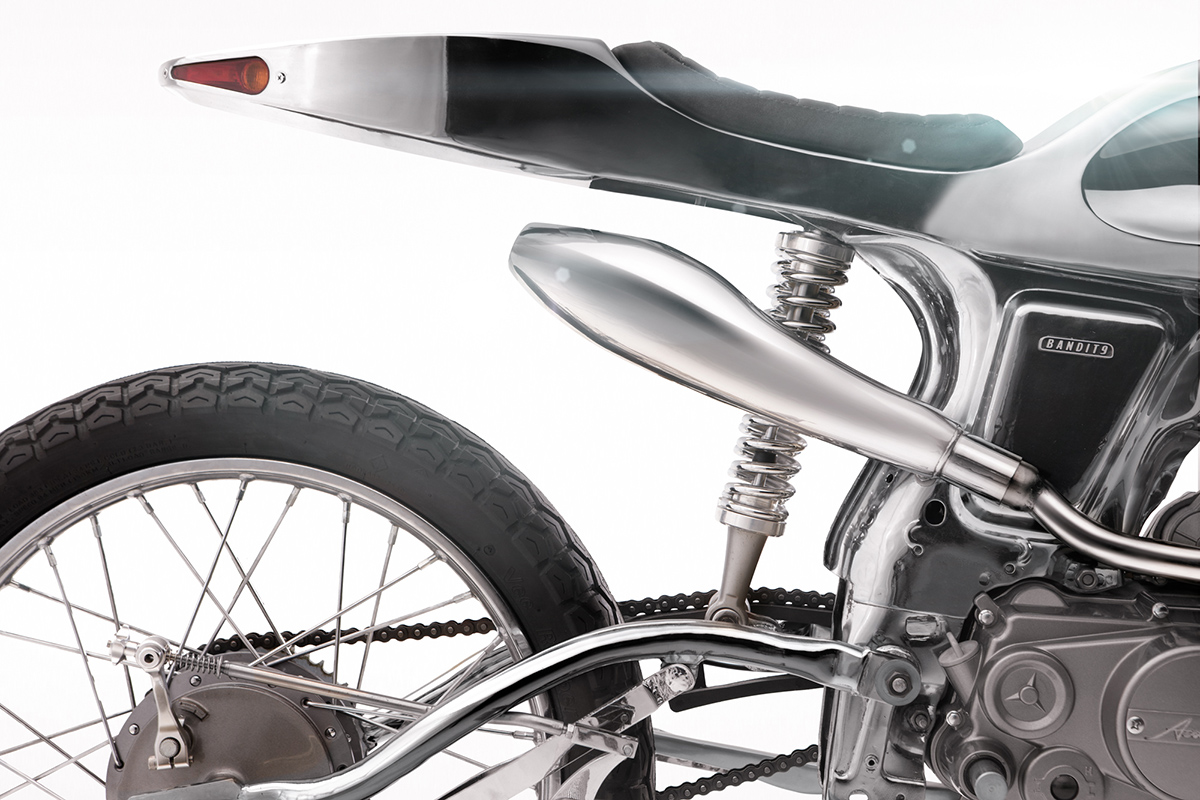 With a limited production run of 9 units in either Champagne Gold or Silver Chrome, the EDEN is a statement. As Daryl puts it "EDEN is a license to dream. It's like owning a working prop from the latest Star Wars flick. A rare collectible."
With such a limited production run and a price tag of $11,900 USD (or $10,950 USD in Silver) only a select few collectors will ever possess the EDEN. Each bike will be built to order – a process that takes 4 weeks from start to finish – and door-to-door international shipping is included in the bespoke price tag. For those utopian few however, Bandit9 really have made a machine worthy of paradise.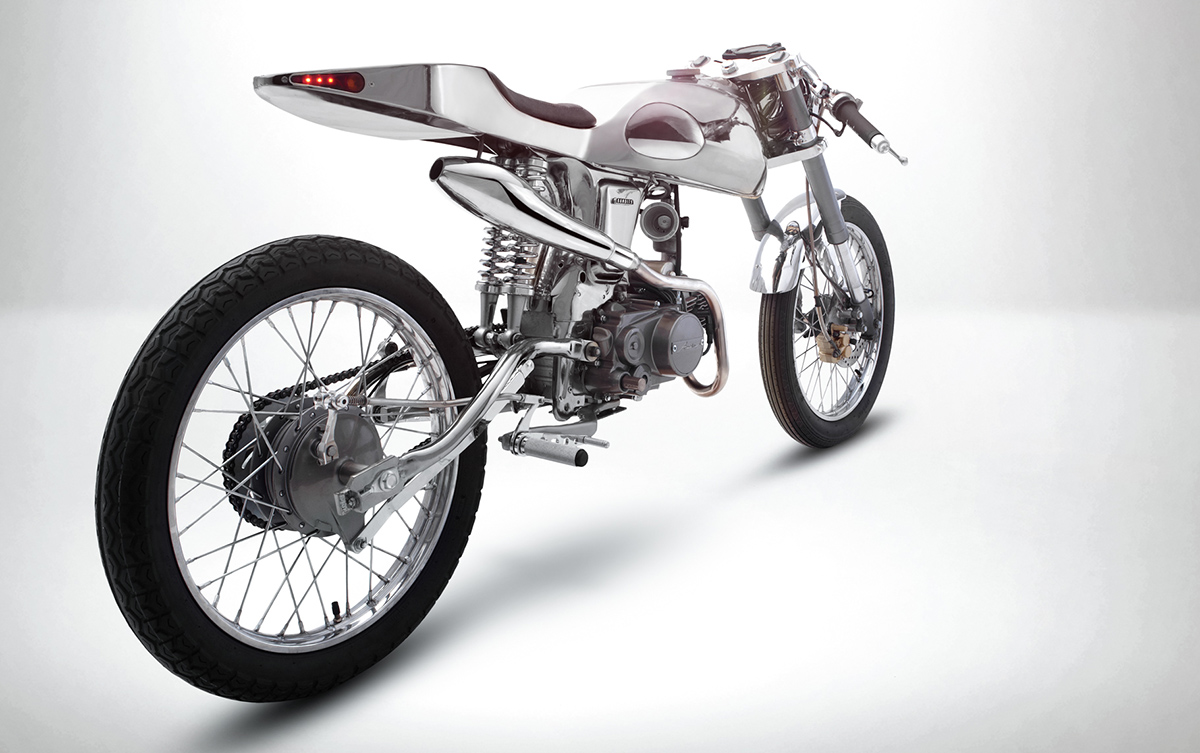 There are Motorcycles, and then there's petrol fueled art. When it comes to the retro-futuristic machines created by Bandit9, it's certainly a spectacular case of the latter. We've been blown away by their work many times here before and were naturally thrilled by the offer to debut their new build – the exquisitely utopian, Honda powered 'EDEN'.