It seems to have become customary for motorcycle manufacturers to leverage the hype surrounding the custom scene to release their newest models. Yamaha and BMW started the trend a few years ago followed closely by Ducati, and Harley Davidson even jumped on the bandwagon with their 'Battle of the Kings' build off. In 2015 the Milwaukee companies European arm tasked its dealers with modifying their water-cooled Street 750, but for 2016 it's their latest incarnation of the 883 Sportster that's getting all the attention.
This time round Harley has reached outside of their own network, inviting some of Europe's top builders to modify the 883 Sportster. In a recent post on BikeExif you can see all of the bikes built for the Battle of the Kings, but it was this Harley 883 Cafe Racer, built by Zadig Motorworks in Belgium that really appealed to me. After seeing the bike being pieced together on the Zadig Instagram account I spoke to workshop owner Fabrizio Giordano about this incredible build.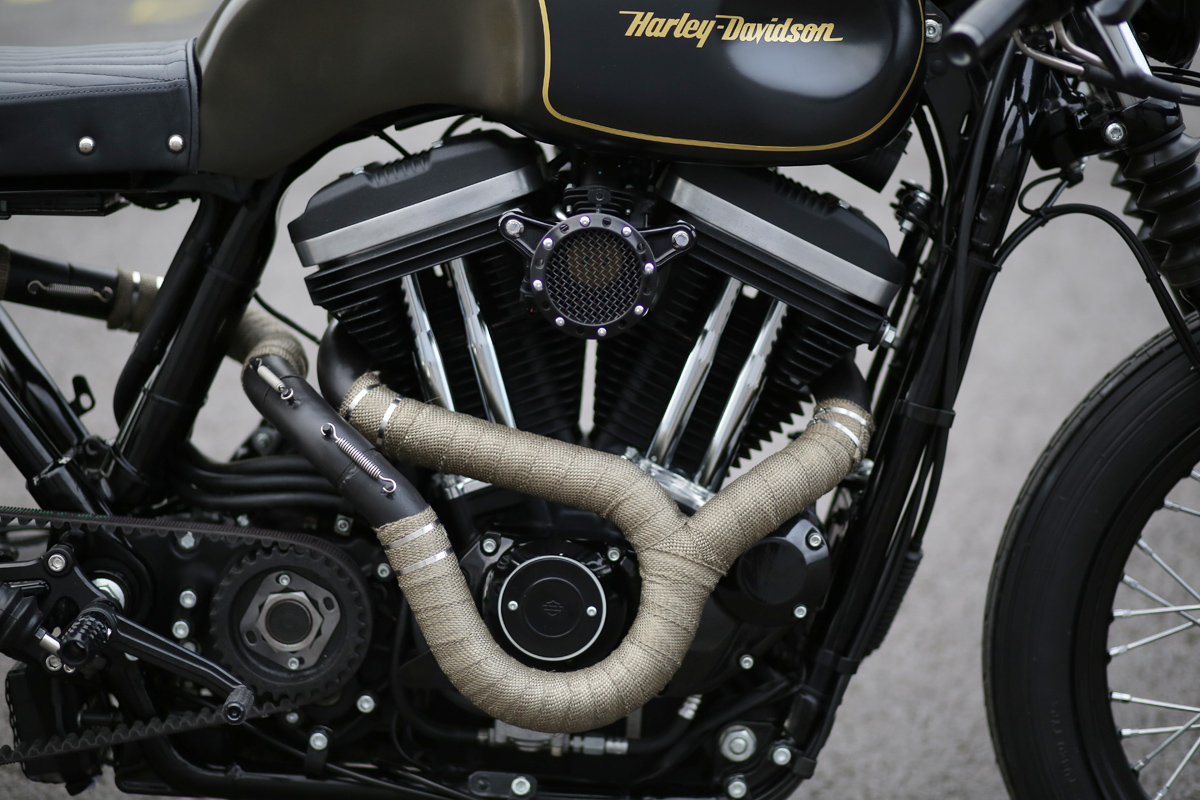 The build of this Harley 883 Cafe Racer, which has been affectionately named 'Tony Montana' was completed in conjunction with Belgium's biggest Harley Davidson dealer, Mekadrama. "Their idea was to create a new bike around Martin Scorsese movie character," says Fabrizio. "Their only prerequisite was that the bike maintains factory standards and utilises a cafe racer style." The brief sounded pretty simple, but there was one more condition that would have to be met. The bike should be able to be recreated in a workshop in no more than 30 hours.
Why 30 hours? Mekadrama had bigger plans than simply creating a one-off Sportster for the Battle of the Kings competition. They wanted Zadig to create a prototype for a limited edition of XL883 and XL1200 based Sportsters to offer to the European customers.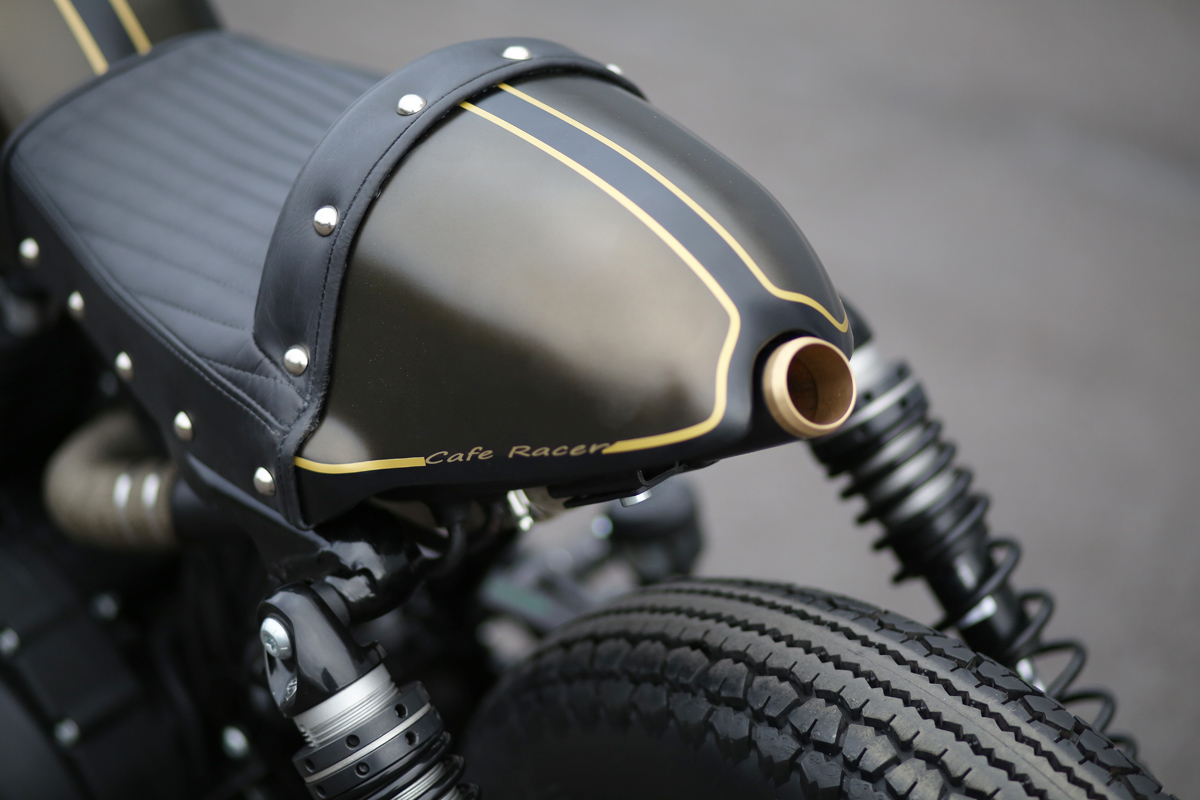 Mekadrama kicked off the build by redesigning the Sportsters electrics and hydraulics on computer. Meanwhile, Zadig began work designing the bikes CNC machined parts in CAD and began the construction of its new fuel tank and tail section from hand-formed sheet metal. The stock controls were replaced with RSD levers and clip-on bars and the extensive Harley Davidson genuine accessories catalogue was raided for bolt-on aesthetic solutions like the air cleaner and speedo relocation kit.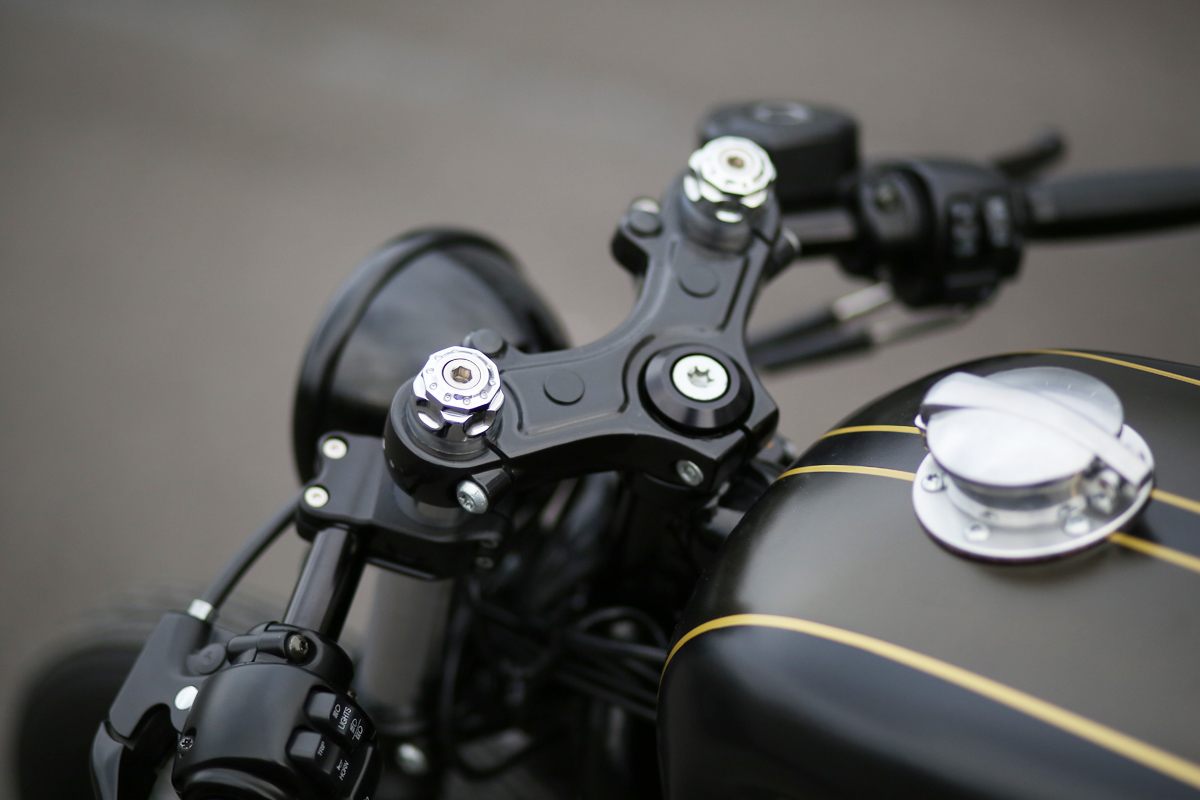 To ensure the bike would handle and ride as a Cafe Racer should the Sportsters low travel suspension was revised to lift the rear end up and level out the frame. A specially designed CNC linkage uses the factory shocks and mounting points to add 45mm of lift. The forks were also given an overhaul using an RSD adjustable setup and a CNC milled top clamp. Finished in black and brown and embellished with gold details and pinstripes the bike takes styling cues from Mr Montana's wardrobe and has the aggressive attitude to match.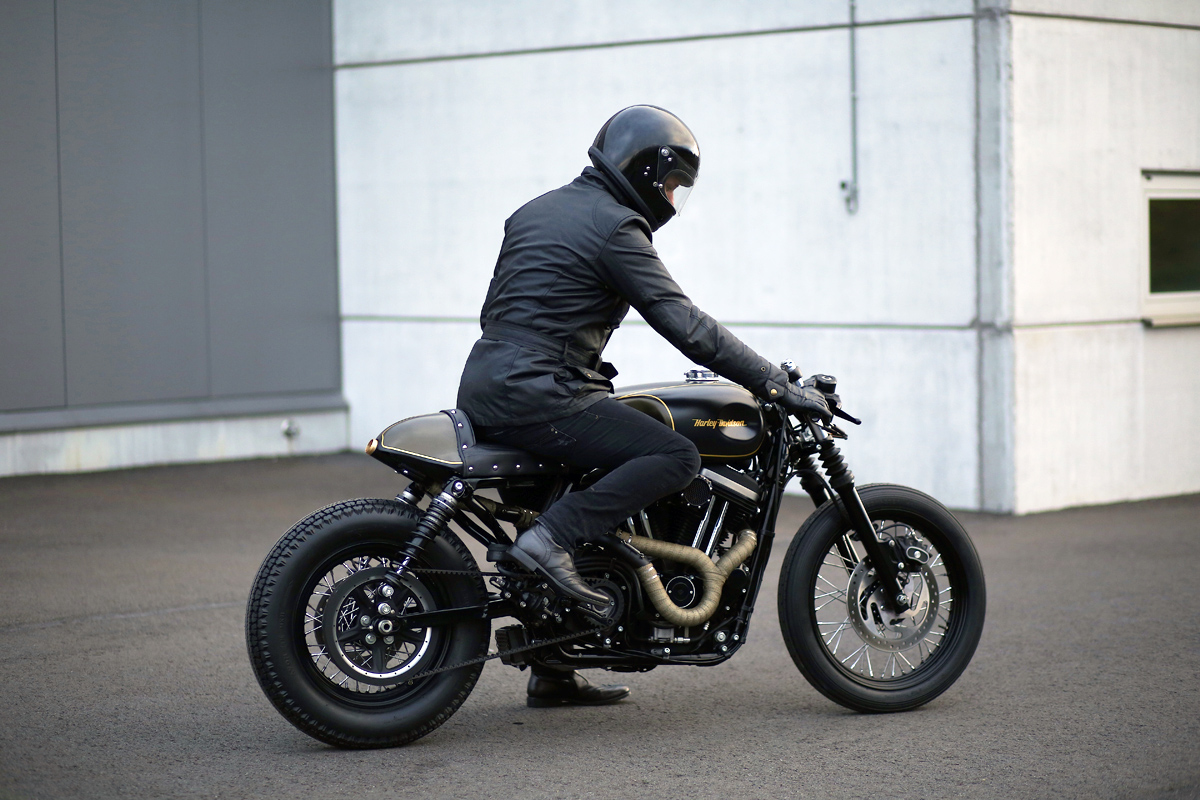 The bikes free-flowing air intake and exhaust system necessitated extensive remapping of the EFI, a task left to the Mekadrama HD mechanics to manage. The result is a V-twin that runs better than the stock bike and unabashedly barks out that unmistakable Harley v-twin rumble. The exhaust seen in these shots won't be the one available on the limited edition builds though. Instead, they will each wear a Screaming Eagle system with the EFI suitably tuned. Overall power is slightly up and the finished bike weighs in at 45kg less than a stock Sportster.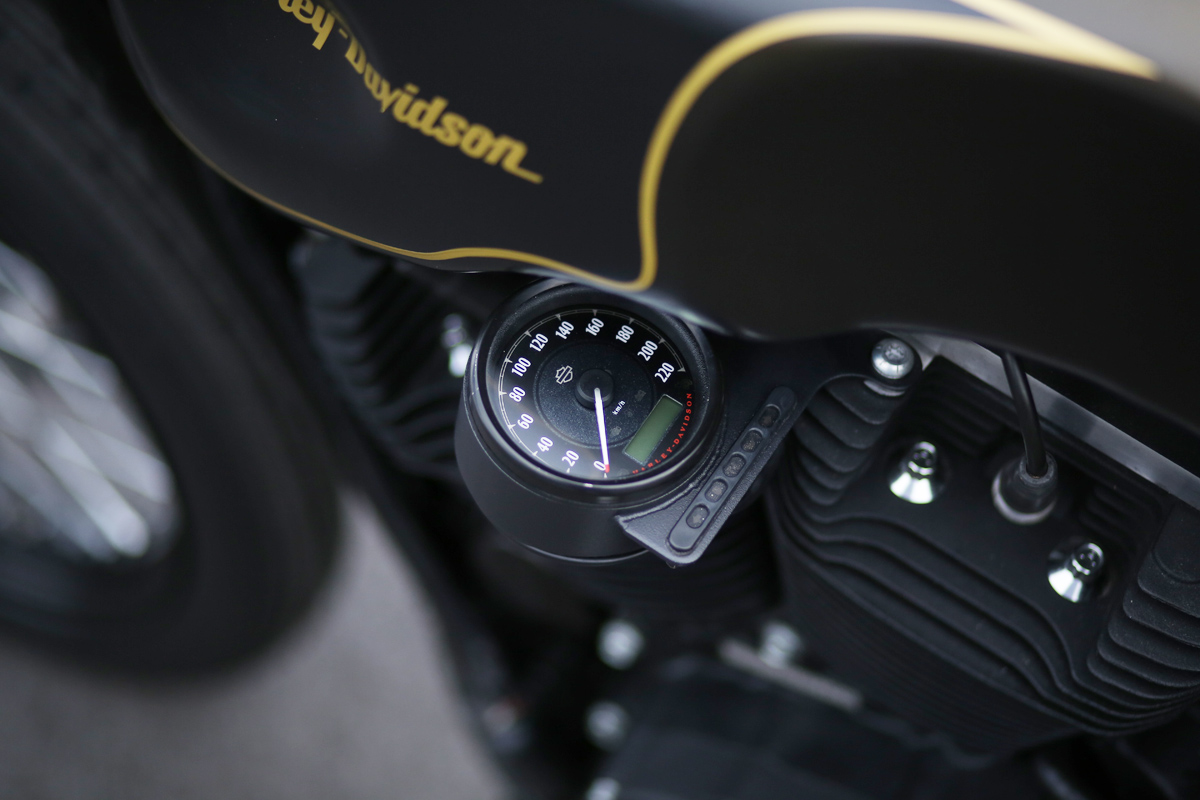 This version of Tony Montana will remain a proof of concept prototype numbered 00. A very limited run of 100 bikes will be available for purchase with number 01 already being sold to a movie producer for use in an upcoming feature film. I'd like to say it's for Scarface part 2, but Fabrizio wasn't giving us any hints. One thing is for sure though, once people get a load of this bike on the big screen and its reasonable $25,000 price tag, they're going to be scrambling to get their hands on one!