With the increasing popularity of the custom motorcycle scene, we're starting to see some interesting and sometimes unlikely pairings between consumer brands and custom builders. While this might seem like a strange approach from a marketing perspective it can result in some pretty unique thinking and original custom builds. One such example is when audio technology brand Technics appointed Rolands Sands to produce a custom motorcycle inspired by their iconic range of DJ equipment.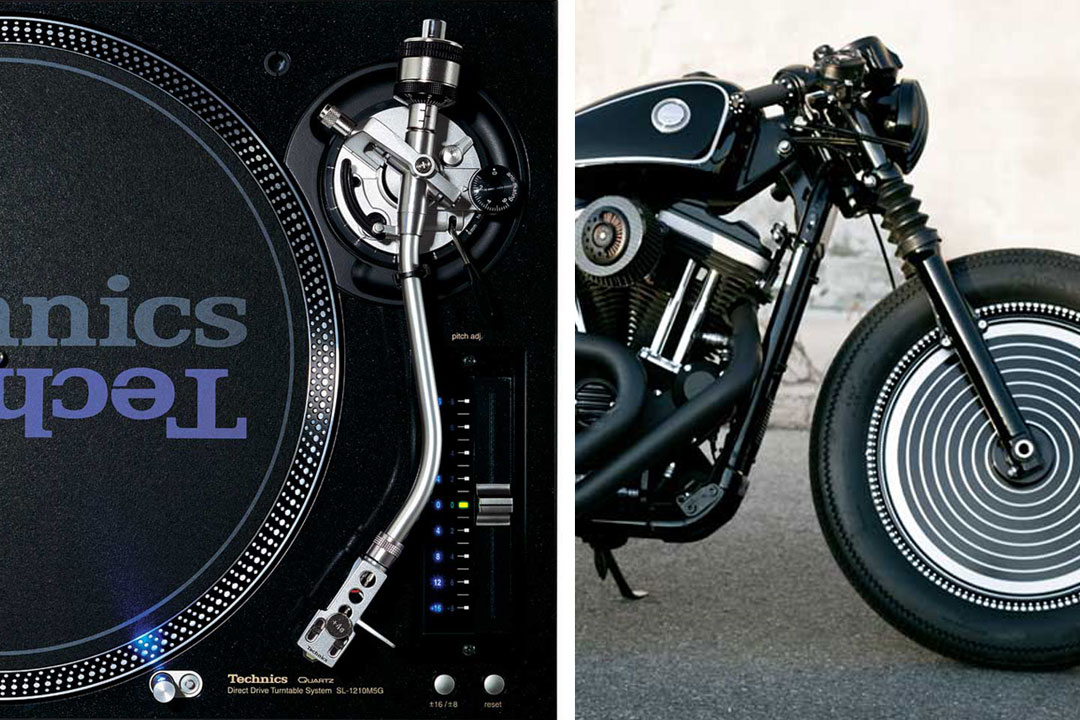 Starting out with a stock Harley Davidson 883 Sportster, RSD set out to create a bike reminiscent of Technics most iconic headphones and turntables. With a Cafe Racer styled conversion in mind the RSD team created a concept incorporating design elements from the Technics products, most notably the turntable styled wheels. The solid discs which are painted to mimic a slipmat while the outer edge features the same machined dot pattern found on Technics turntables.
"The true link between the bike and the turntables came alive the first time we rotated the wheels. It was very cool to see the dots on the wheels shift direction as the wheels spun."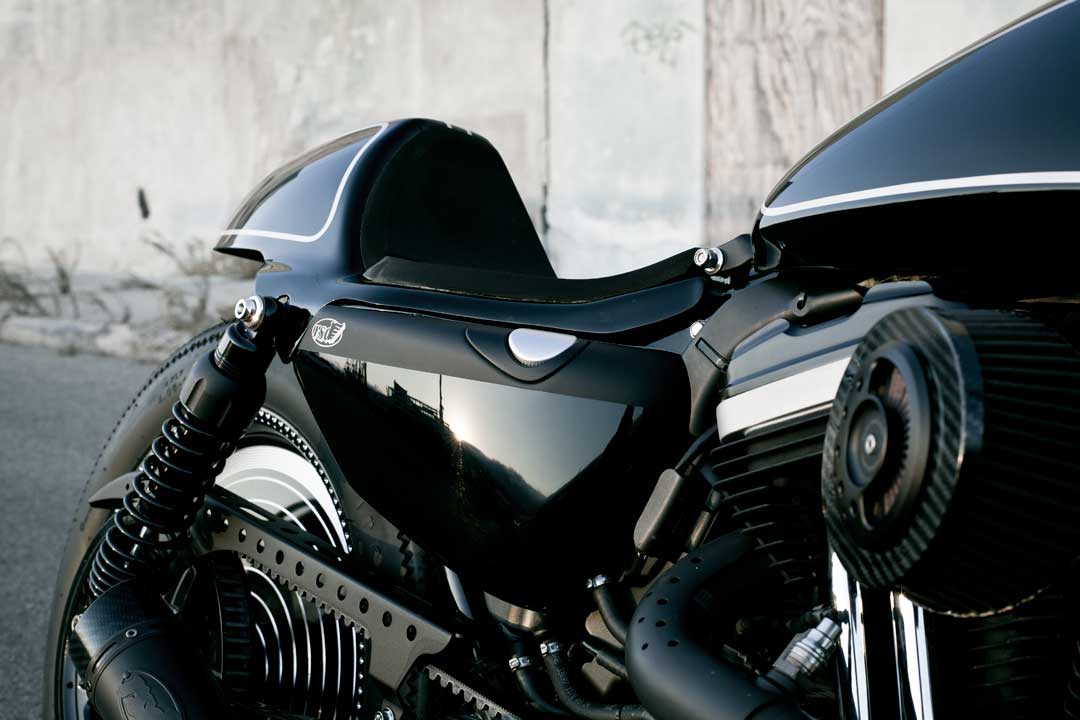 Rather than just building a show piece the RSD team set out to create a bike that was just as functional as the original Harley it was based. Using a selection of bolt on "Cafe" parts from the RSD product line and some custom modifications the Bobber styled Harley has been transformed into an agressive looking Cafe Racer. Some of the bolt on custom parts include the controls, clip-on bars, instruments, air cleaner, pegs, exhausts and lighting while the Cafe style seat and modified fuel tank are one-offs.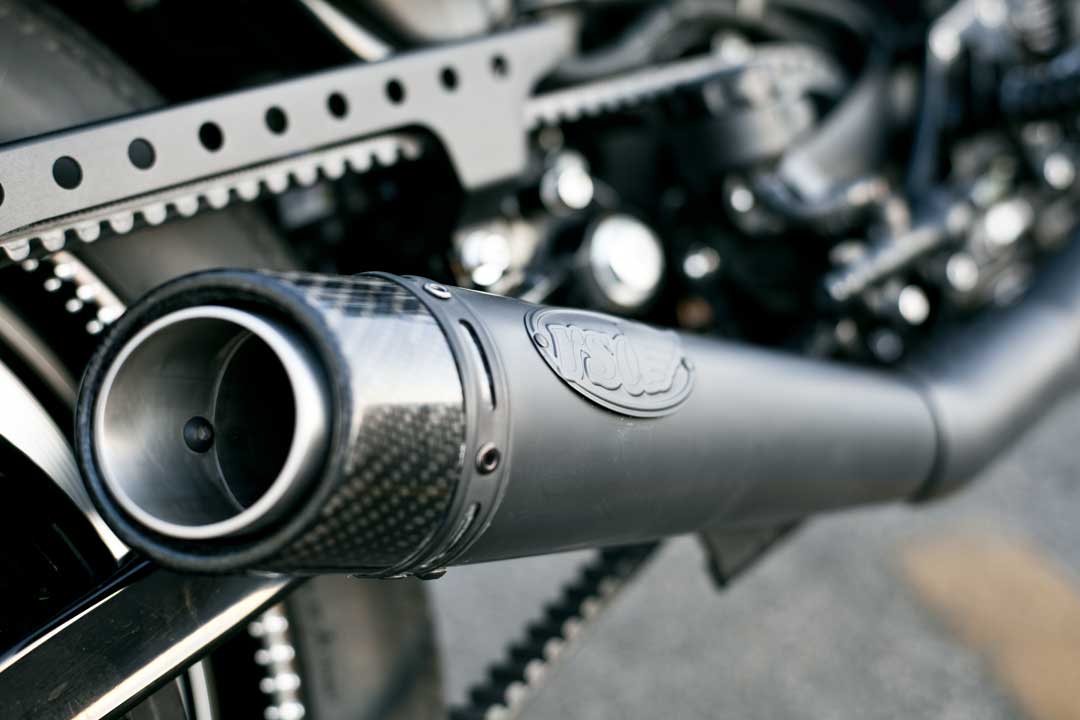 The bikes stance has been completely revised with longer shocks at the rear and modifications to the front end that level the Sportster out and set it up for more aggressive, "Ton Up" riding. Though some will argue the addition of a set of Champion Deluxe Firestones may be counterintuitive to the suspension upgrades they compliment the classic styling perfectly and compliment the rims unlike any modern tread pattern could (let's not forget it is a promo build). To finish the whole bike off a Technics black and silver paint scheme was chosen and finished with custom RSD/Technics badges. I can't spin vinyl but that certainly wouldn't stop me from wanting to take this beauty out for a ride!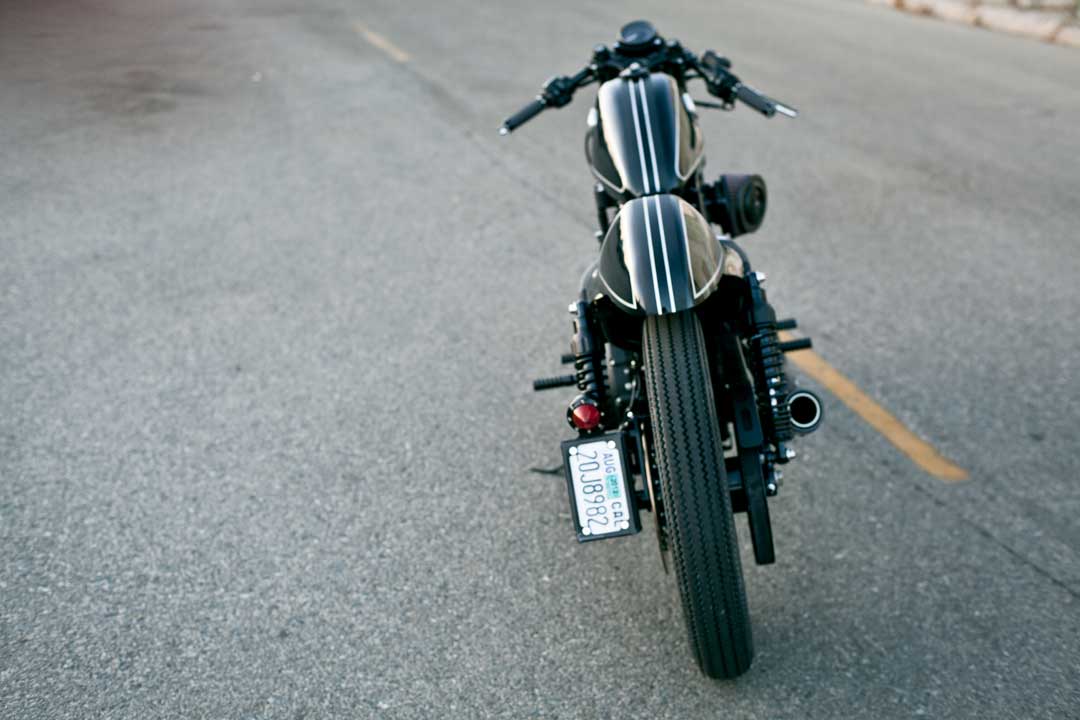 Harley Davidson Cafe Racer. Every time we feature one it stirs up arguments on the facebook page as to why Harley's do or don't fit the genre. I'm not sure if it's because of stereotypes, facts or bias opinions but personally I don't see an issue. The term Cafe Racer is used so broadly these days that it's become more of an attitude than a precise way of building one. As long as you've stuck to the design basics and aim to achieve what Cafe Racers are all about (speed, agility and style) then it's all right by me.