Based on a 2008 Harley Davidson Sportster Nightster (seen below…thanks MCNEWS) the Deus V Twin Cafe Racer is a breath of fresh air in the world of customised Harley Davidsons…and it's not just a facelift, several smart tweaks to the engine, rubber and overall weight of the bike have earned this Sportser Nighster the right to call itself a Cafe Racer.

Starting with the appearance Deus have swapped out the standard rims for alloy units (they've used a bigger 18″ on the back which raises the engine up off the ground resulting in more cornering clearance) , dropped the bulky seat for a tidy little Bobber styled single pad, shortened the rear end by trimming off the uneccessary bits…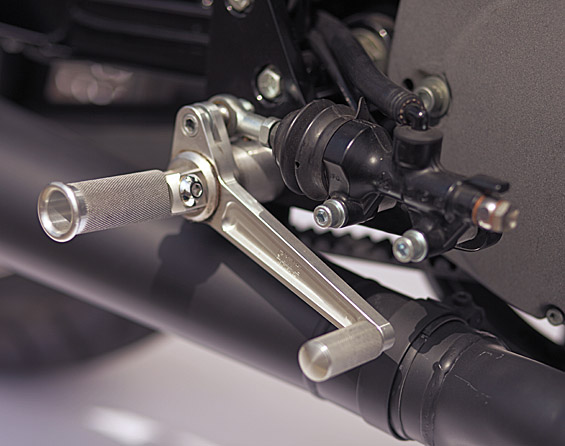 relocated the indicators, shortened the fenders, added clip-ons (Cafe Racer must have #1), single small Daytona speedo, added rearset pegs, drilled holes for style and weight loss, removed the double pipes and added a slick matte black 2 into 1 system and swapped out the Harley Tank for a modified SR400 tank held in place by a chrome tank strap.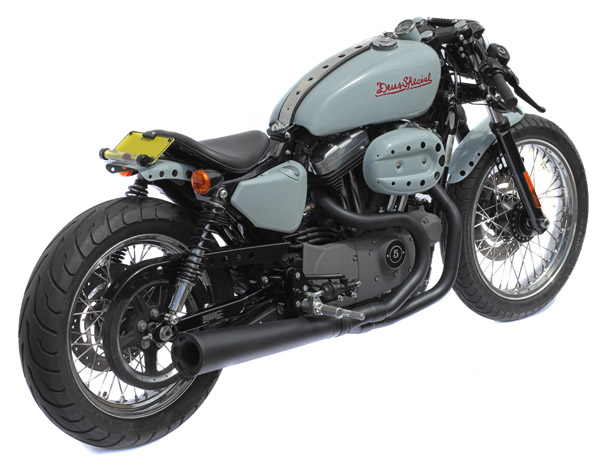 The bike was then finished off in an understated blue/grey and the words Deus Special scribed on the tank. The V Twin Cafe Racer has also had a few performance changes to ensure a rider will get the Cafe Racer experience they would expect from any bike carrying that title. The Harley's overall weight has been reduced during the facelift by 15kg which seems ridiculous but goes to show just how much useless junk can be chopped off a factory bike.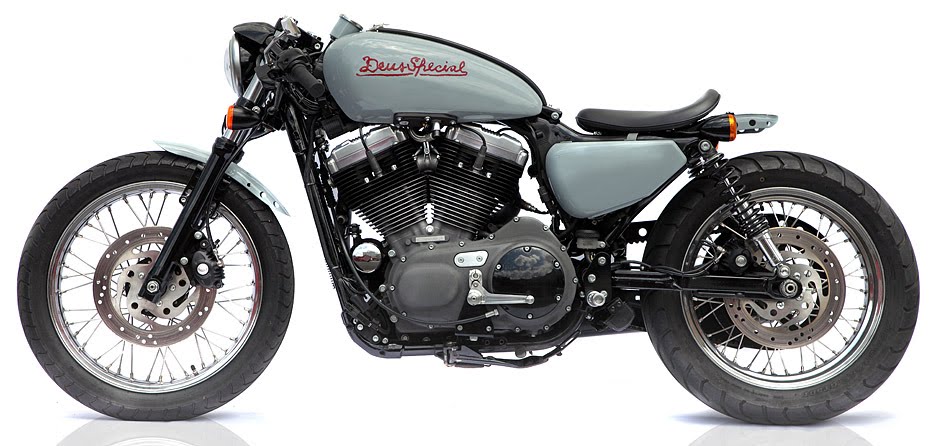 A weight reduction of this size is sure to enhance the bikes handling, acceleration and braking noticeably. The 2 into 1 exhaust is a free-flowing system which combined with new injection set up and full dyno tune have raised the Sporster Nighsters power output from .. to around 65 hp (according to Deus) and finally the addition of some sticky tires will keep the bike grounded while flying though the long sweepers with one knee hovering just above the ground.
You can see this bike now at the Deus store in Camperdown Sydney. Drop-in, say hi and try not to get any drool on the bikes.