Harley-Davidson is the indisputable king of cruisers. Sure they've dabbled with a few racing bikes in the past, but they have pretty much stuck to the cruiser formula for over 50 years. This is evidenced by their current lineup of big cube highway cruisers and lane splitter Sportsters. This is the unfortunate reason that Harleys rarely grace these pages. Every so often though something pops up on my radar that warrants a closer look. Take for instance this endurance racer styled Harley Davidson Forty Eight by Italy's Greaser Garage.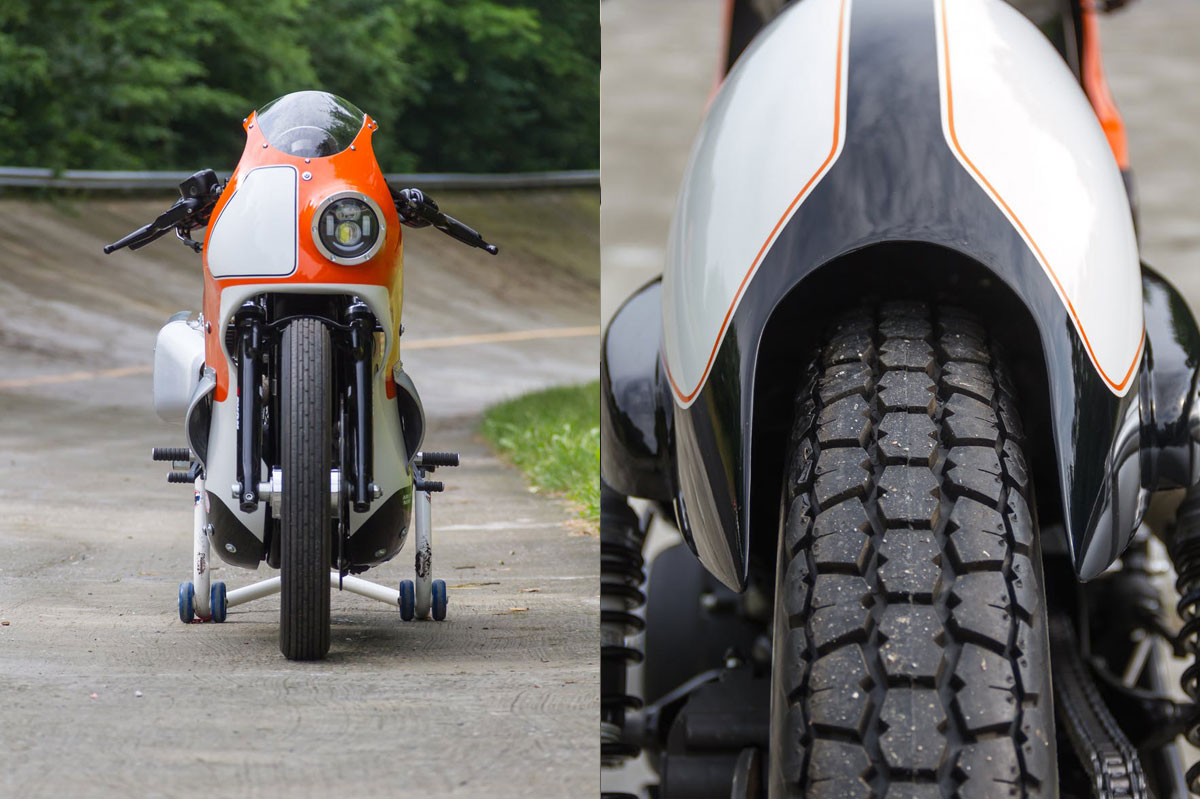 This isn't the first time Greaser Garage have appeared here. Last time around they reworked a Buell XB12SS and just like this bike I loved everything about it. Greaser Garage built the Harley Davidson Forty Eight named 'GODDHAMMER' at the request of an owner with a clear vision. Their customer had purchased the Harley off the showroom floor back in 2016 and had been devising a plan ever since. He desired a machine that was a mix of those ridden by the speed junkies at Bonneville and vintage endurance racers. A Harley that was tightly wrapped in streamlined bodywork and had an exhaust that could only be described as BIG. He tasked Georgio and Mattia of Greaser Garage with realising his dream and he clearly picked the right guys for the job!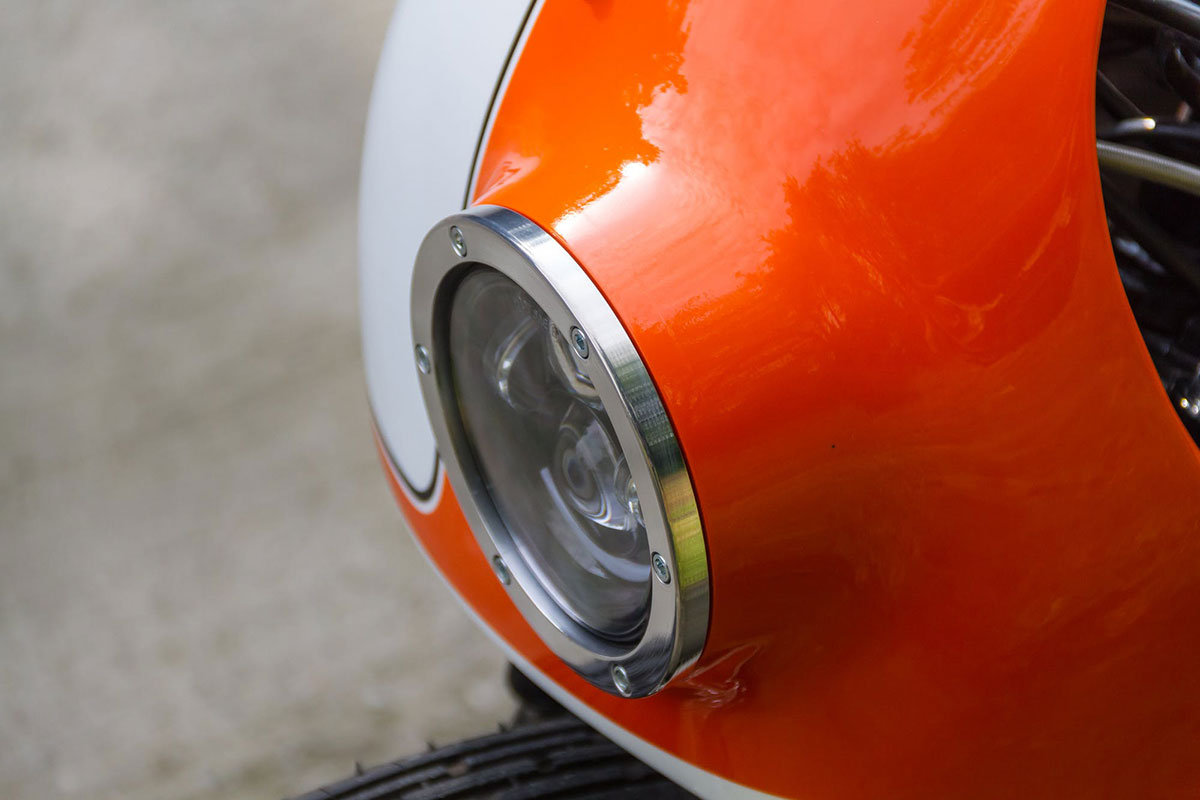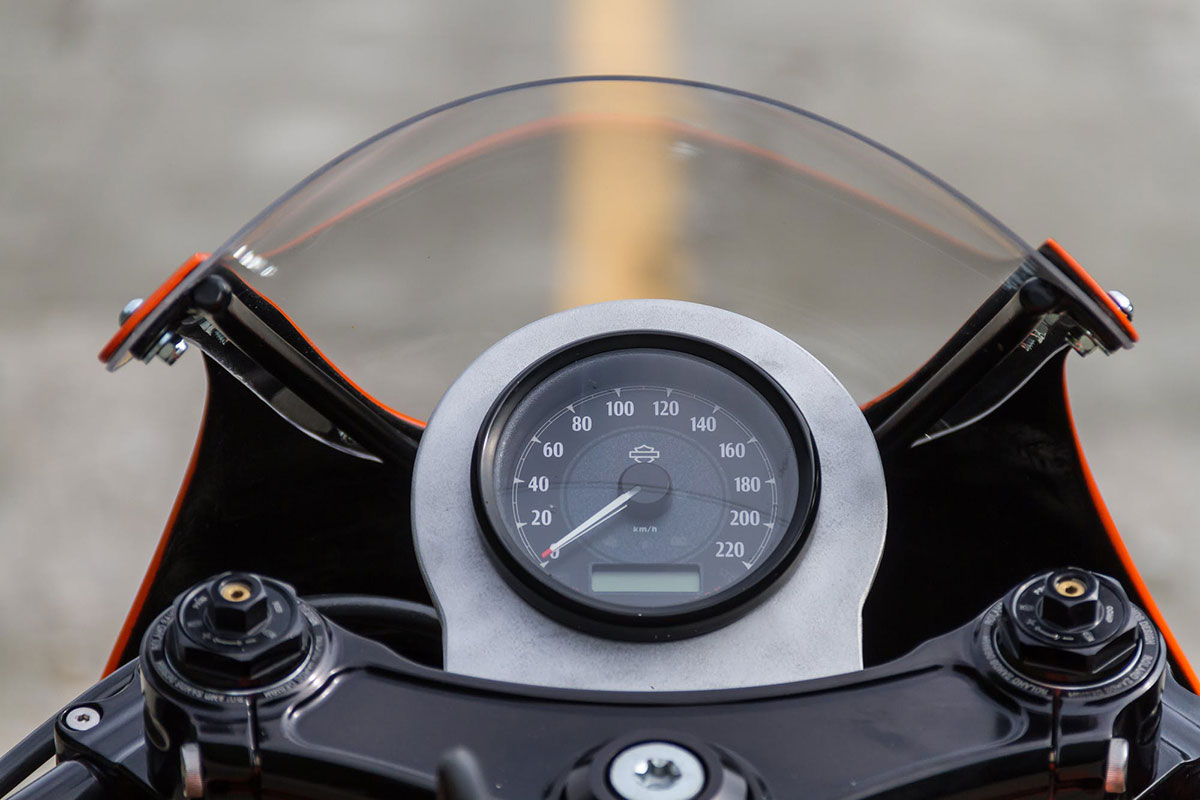 Georgio is the Greaser Garage metallurgist so he was tasked with creating the bikes alloy elements. Using aluminium he shaped a one-off fuel tank and tailpiece onto the stock frame. His new tank sits low on the backbone to get it level with the tail and lower than the handlebars. His endurance racing influences are obvious with twin recessed filler caps and purposeful knee dents. In the back, he's wrapped the tail tight around the walls of the Avon rubber leaving just enough clearance to handle the bumps. While the swooping line of the hump flows on perfectly from the tank to attain tight proportions.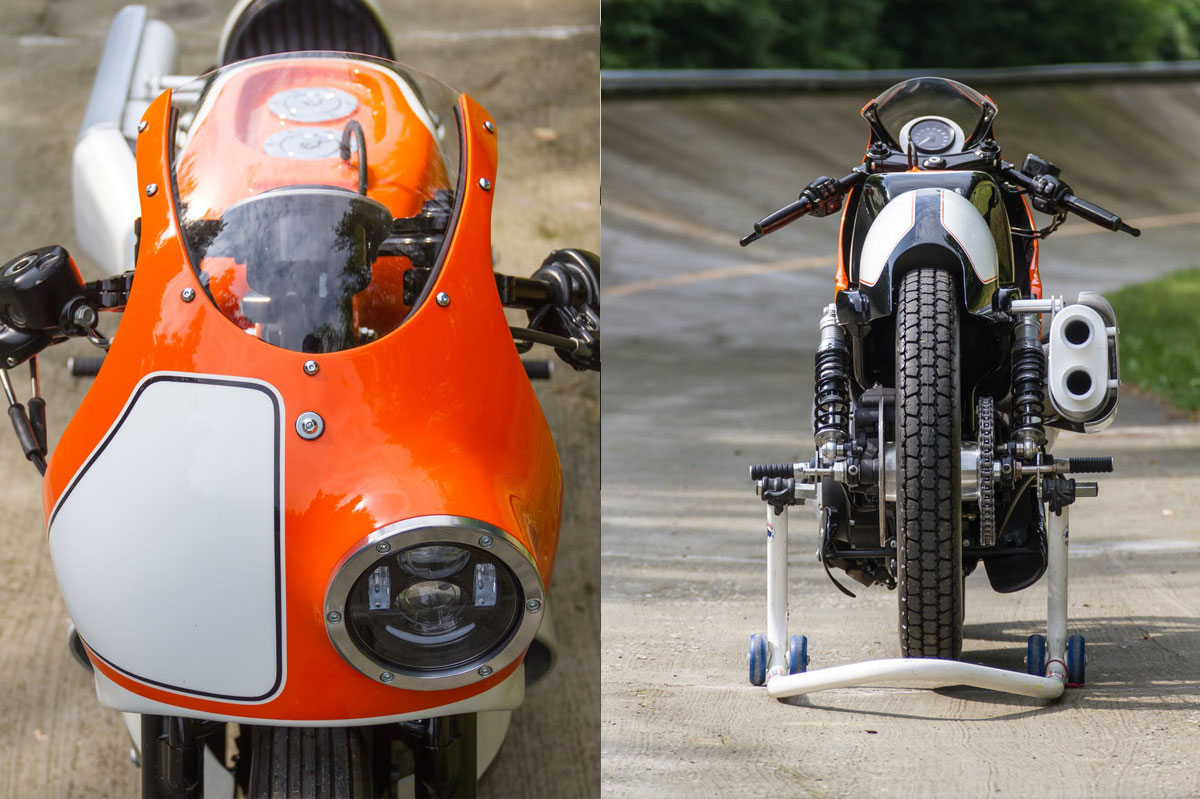 The fairing work was placed into Mattia's, aka Hangar Customs, capable hands. Mattia began by sourcing a 1960's race fairing with the basic shape they were after. Fitting it to the Harley Davidson Forty Eight frame meant countless hours of chopping, mixing new resin and chopping again until the whole unit fit like a glove. Once the fairing was in place they then had to solve a couple spacing issues. Firstly the bike had to be road worthy so a headlight needed to be incorporated into the design. Due to how close it all sat to the handlebars Mattia protruded a shallow bodied LED headlight from the cowl which he offset to give the left side of the bike more visual weight. Cooling the v-twin was the other challenge. Georgio tackled this by shaping a pair of scoops to channel air on to the engine. These were again shaped from aluminium, but rather than giving them a polished appearance they were left rough around the edges for a more accurate race bike appearance.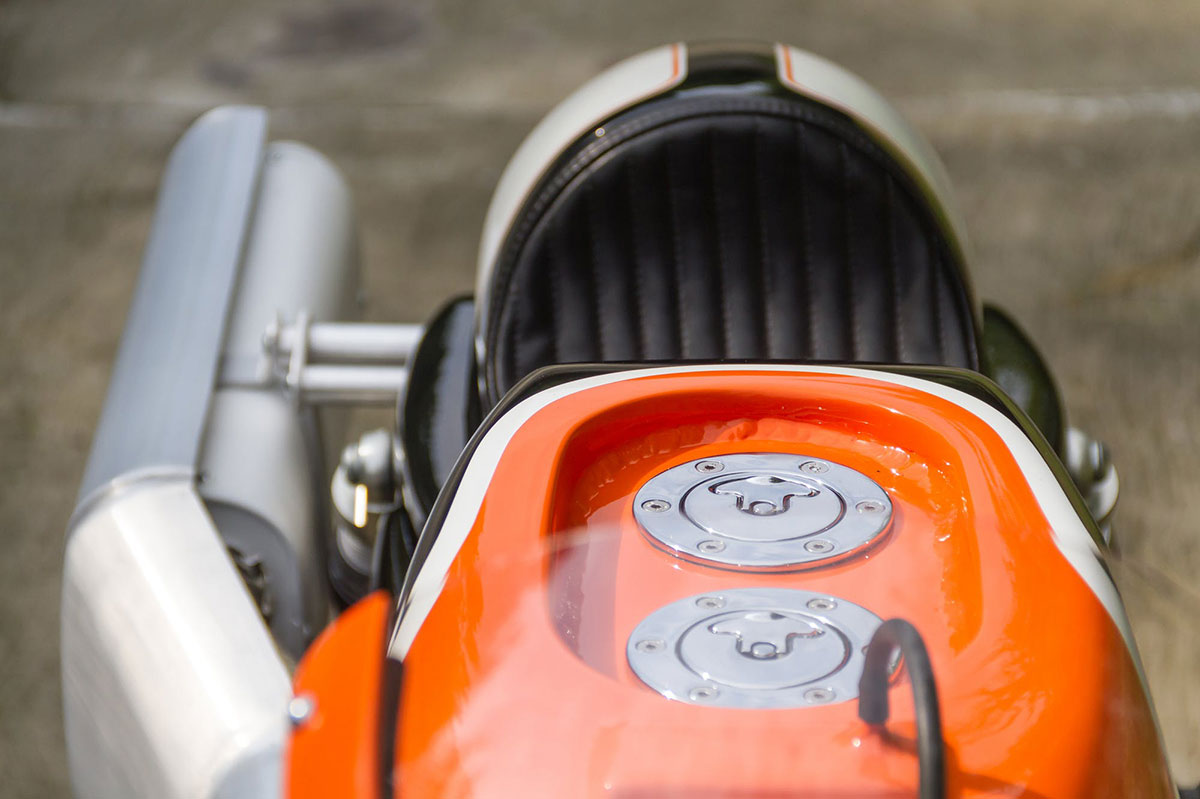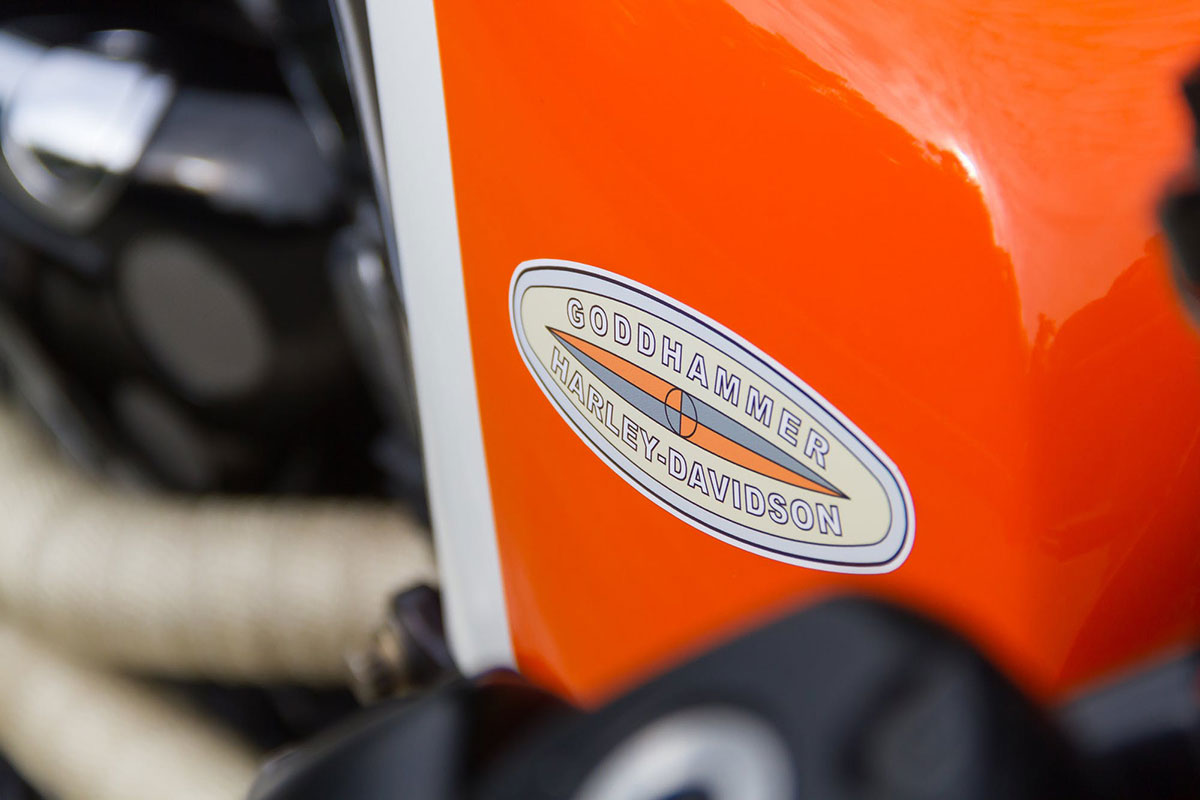 Then there's the elephant in the room, that enormous exhaust. The new system is, as you would imagine, completely custom. The new headers run high and have been wrapped to keep temperatures beneath the fairing down. The muffler design was directly inspired by 1930's racers and is ceramic coated in matte white. An aluminium heat-shield prevents unpleasant pipe burn and internal chambers cleverly optimise performance and manage noise levels.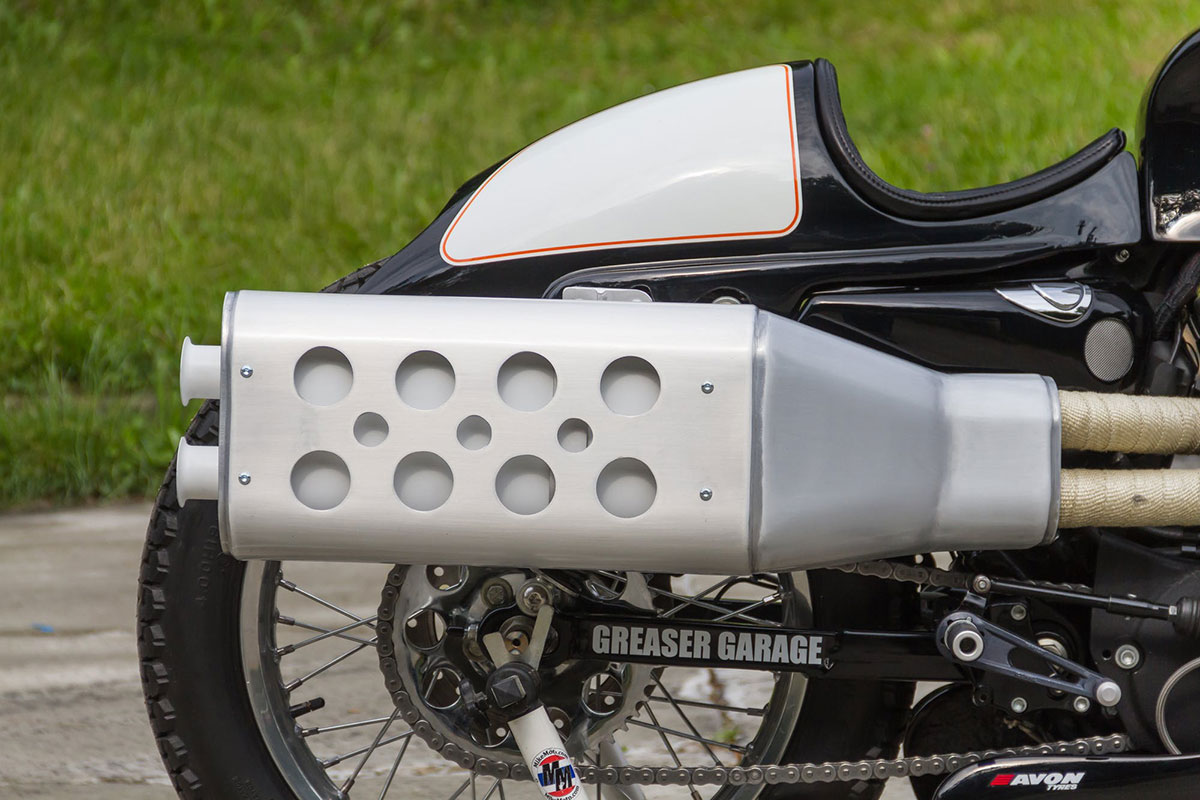 As for aftermarket modifications, GODDHAMMER also features a belt to chain conversion, rear set foot controls, an Arlen Ness big front disc and a few Roland Sands dress-up parts. Finishing touches came in the form of a ribbed saddle stitched together in house and a classic Harley Davidson racing black, white and orange paint scheme. The livery is a hat tip to Harley's own 1970s XRTT-750 road racers.
Is it time for Harley to add a sports bike to their current offering. Looking at this beauty, I certainly think so.