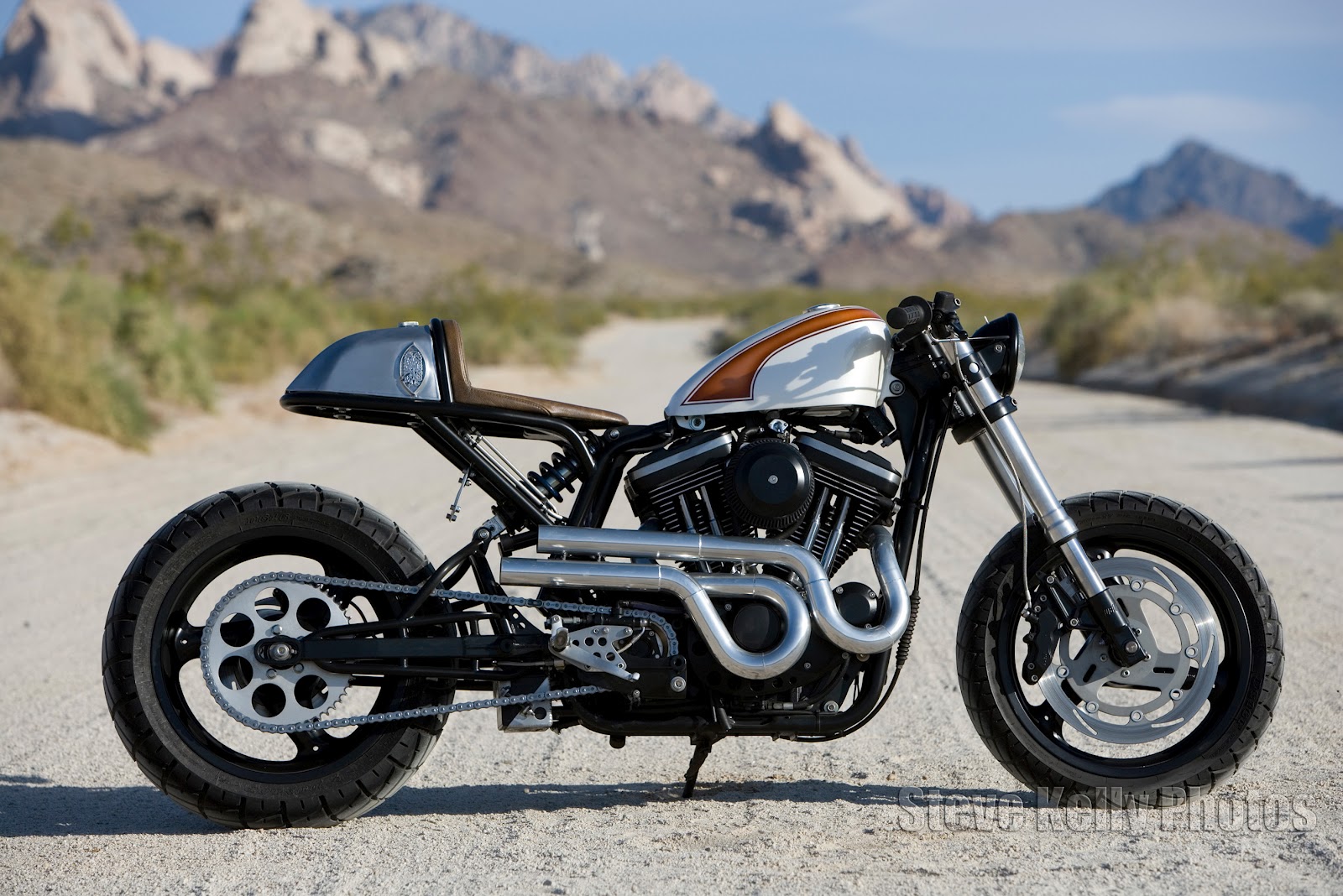 Another Harley? Yep that's right two Harley's is less than one week and both involved California based Chopper workshop, Brawny Built. First up was the Speed Merchant Harley Sportster Tracker and now it's a '99 Harley Davidson Sporster Cafe Racer. Two custom builds that are vastly different to the Choppers that make up most of their portfolio but that certainly does not seem to have been a hindrance to the final result. Comparing the two bikes the paint job and the exhaust makes them look similar but beyond the curly pipes and the pearl white/root beer candy scheme the custom Sportsters have very little in common.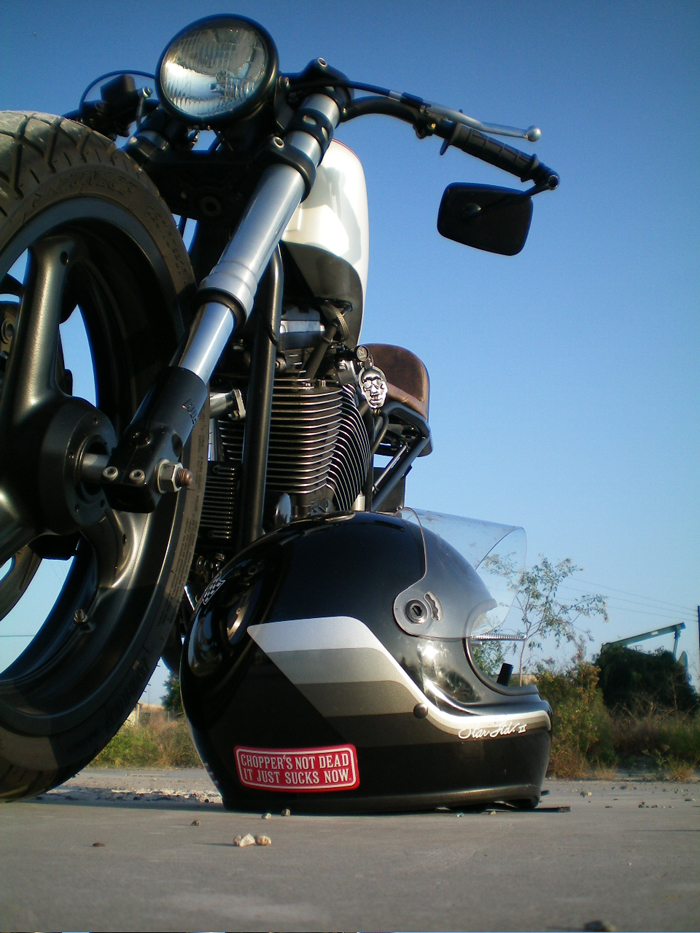 The Mulato is owned by a lovely lady named Melanie who resides in the USA and clearly has a soft spot for the Cafe Racer craze. Her 1200cc Mulato Cafe Racer was built over 3 months by the Brawny team as a loud, fast, unapologetic street racer. Most of the Sportsters internals remain the same other than a Screamin' Eagle cam, boosting low end torque and improving acceleration speed. Combine this with the weight reductions made during the build and the Mulato is already considerably faster than a Sporster in stock form.
Improvements to the Harley's inbound and outbound gases also help to boost its performance figures. A modified Screamin' Eagle Air filter maximises airflow to the HD CV carbs and that signature double loop Brawny Built exhaust spews out mother natures worst nightmare, unrestricted and un-muffled.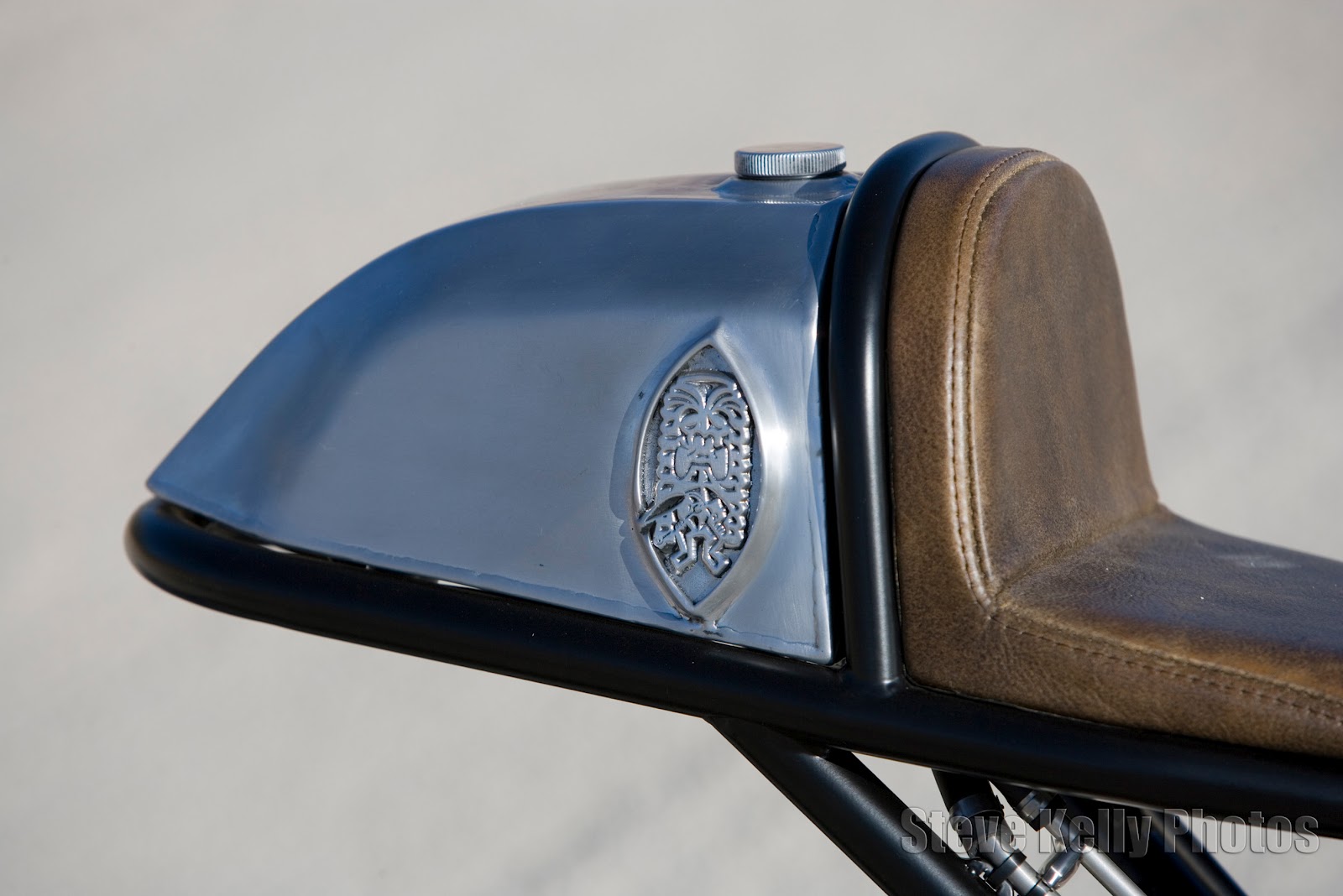 The modified frame has an all new rear subframe that cradles the Azteka Customs seat and a tail section that functions as an oil tank custom built by Brawny. At the rear you'll also find a Brawny Built swing arm and mono-shock conversion utilising parts sourced from Honda CBR900. Front end suspension was improved by swapping the entire front end with a Buell set of forks, triple trees and 17 inch front wheel. A Buell also supplied the front and rear brakes with slotted discs for superior stopping power.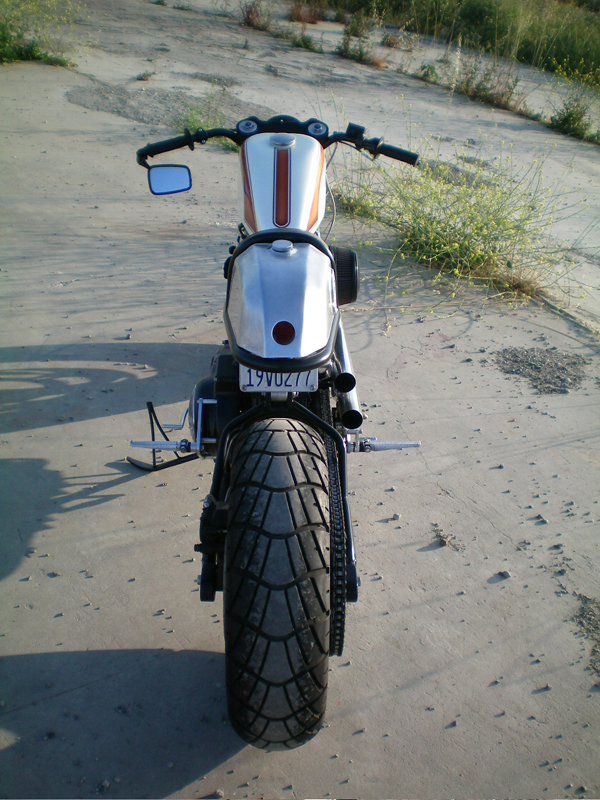 The Mulato retains its Sportster tank which I'm not 100% convinced works but the new paint scheme by Old Tyme Custom paint certainly makes it passable. A set of Brawny Built clip on bars, a replica Bates headlamp, Brawny rear sets and a single bar end mirror complete the Harleys Cafe Racer looks.
If the Mulato is a hint of the builds we are going to be seeing more of from Brawny's workshop I, for one, welcome the addition of Cafe Racers to their showcase.
Brawny Built / Some images by Steve Kelly Photography