Fast forward 45 years and a pair of ambitious Belgian twin brothers by the name of Torsten and Bjorn Robben resurrected the Saroléa name. Using modern manufacturing techniques and electric motor technology the pair developed a 21st-century motorcycle using the same handbuilt methodology and race proven performance as the original Saroléa brand.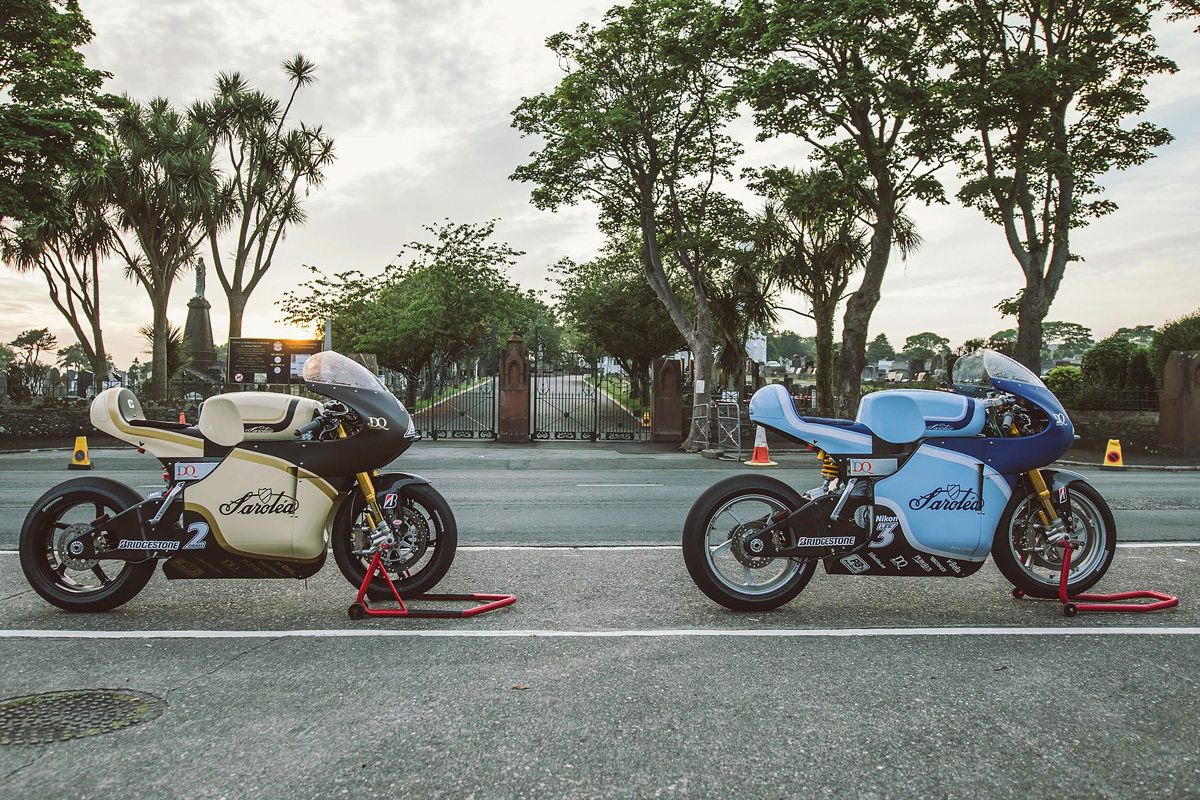 "Motorcycles were where my passion began – I started out on two wheels. My father still rides motorcycles and my grandfather did too. My great-uncle, André Vanheuverswijn, was, in fact, one of the Saroléa factory riders competing in major national and international races in the 1950s, so Saroléa has been a family passion for over 60 years. We have a very rich motorcycling history here in Belgium and it made sense for me to go back to the brand that I have such appreciation for. Technologically, Saroléa was always so far in front of the competition so when I realised there was a possibility to acquire the brand rights it was a no-brainer really." – Torsten Robben.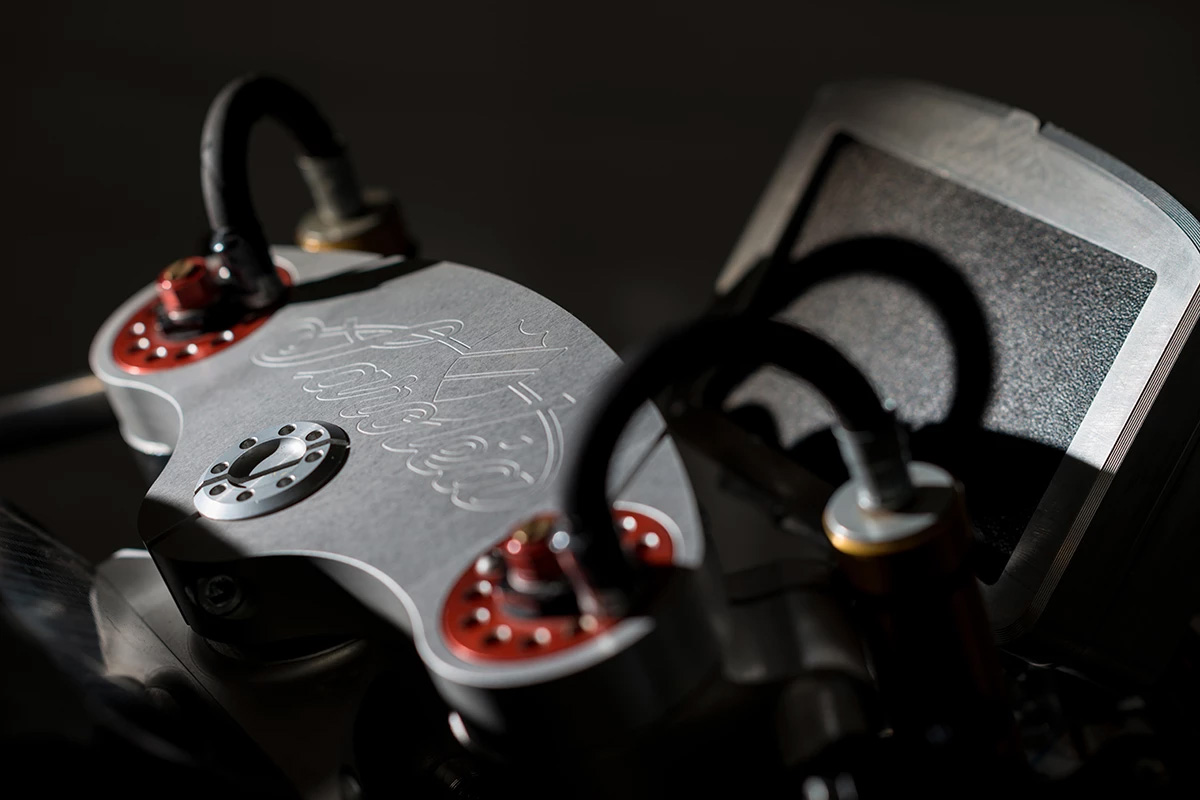 The brothers journey toward motorcycle manufacturing began in 2010 with the development of the Saroléa SP7 to compete in the Isle of Man TT Zero. Torsten applied his extensive experience in motorsport (McLaren F1, Porsche, Audi),  aerospace and military engineering to design the 100% electric SP7. Capable of an average speed of 93.5 mph on the Isle of Man circuit the SP7 finished a mere 0.4 seconds off a podium place. By 2015 further development of the SP7 resulted in an average speed of 106.51mph and the brothers placed a respectable 5th against the likes of  Honda and Victory motorcycles.
While there was no doubt Saroléa had the ability to build a podium capable race bike, their ultimate goal was to create a 100% electric superbike for the street. To do this they would use their SP7 as the starting point and make modifications to meet road-legal requirements. The result was the Manx7.
The Manx7 makes extensive use of lightweight carbon fibre. The bikes entire bodywork is constructed from it as is the monocoque chassis and rear swingarm and they've all been built to F1 standards. Beneath the bodywork is a bank of quick-charge, lithium-ion batteries developed during Saroléas years of TT Zero racing and they are capable of an impressive range of around300km in normal traffic conditions. Just like the original Saroléa motorcycles, each Manx7 is handmade to maintain the utmost level of quality, but this isn't the most unique aspect of these motorcycles. Almost every part of the Manx7 has been designed and built by Saroléa. In fact, the Belgian company is the only motorcycle manufacturer in the world who builds their own motors… and what a motor it is!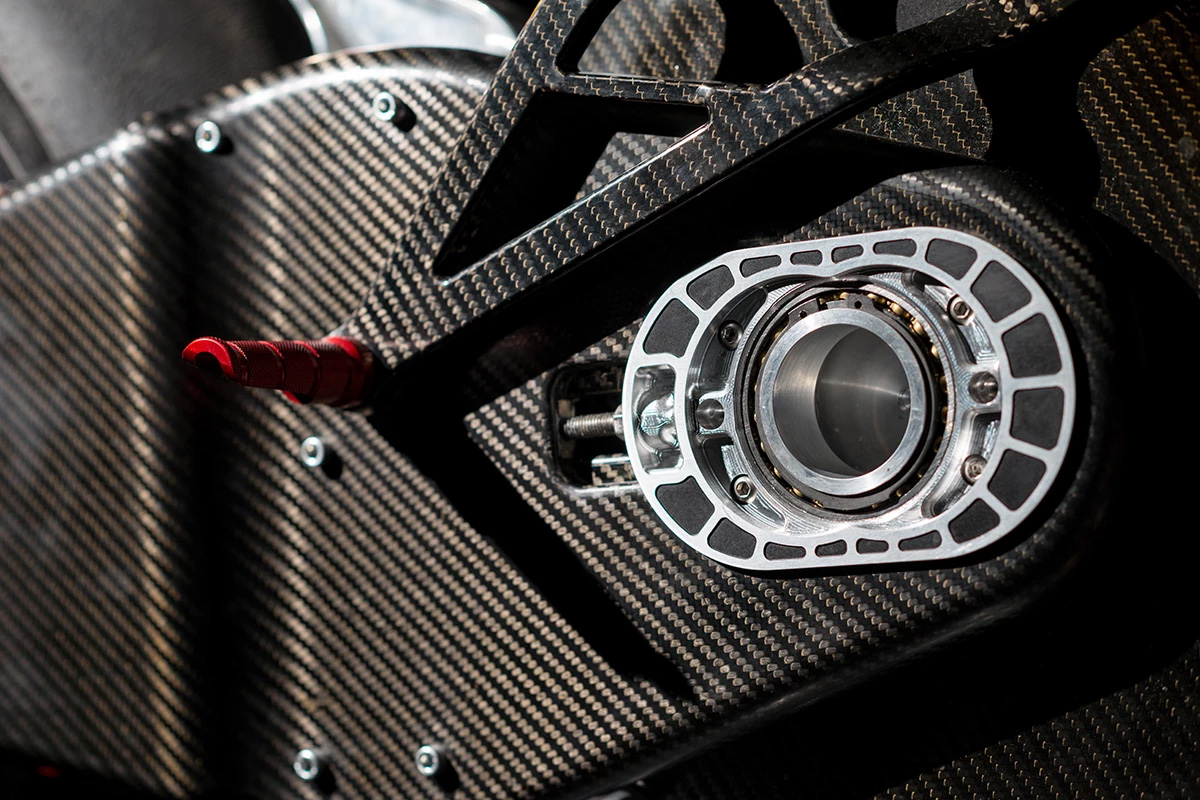 Producing a power figure of up to 245bhp and a mindblowing maximum torque figure of 900Nm the brushless engine will go from 0 to 100 in a mere 2.8 seconds and can achieve a top speed of 320kph. Delivering power to the rear wheel via a single speed gearbox and chain drive all the rider needs do is twist the throttle and hold on for dear life.
The short list of Manx7 components not made in-house at Saroléa include a pair of Beringer 4 piston front brakes and single twin-piston rear. Suspension is managed by a set of Öhlins 43 mm FGR 300 forks and an Öhlins TTX mono shock. The wheels are lightweight OZ Racing Piega R forged alloy items wearing Bridgestone Battlax rubber.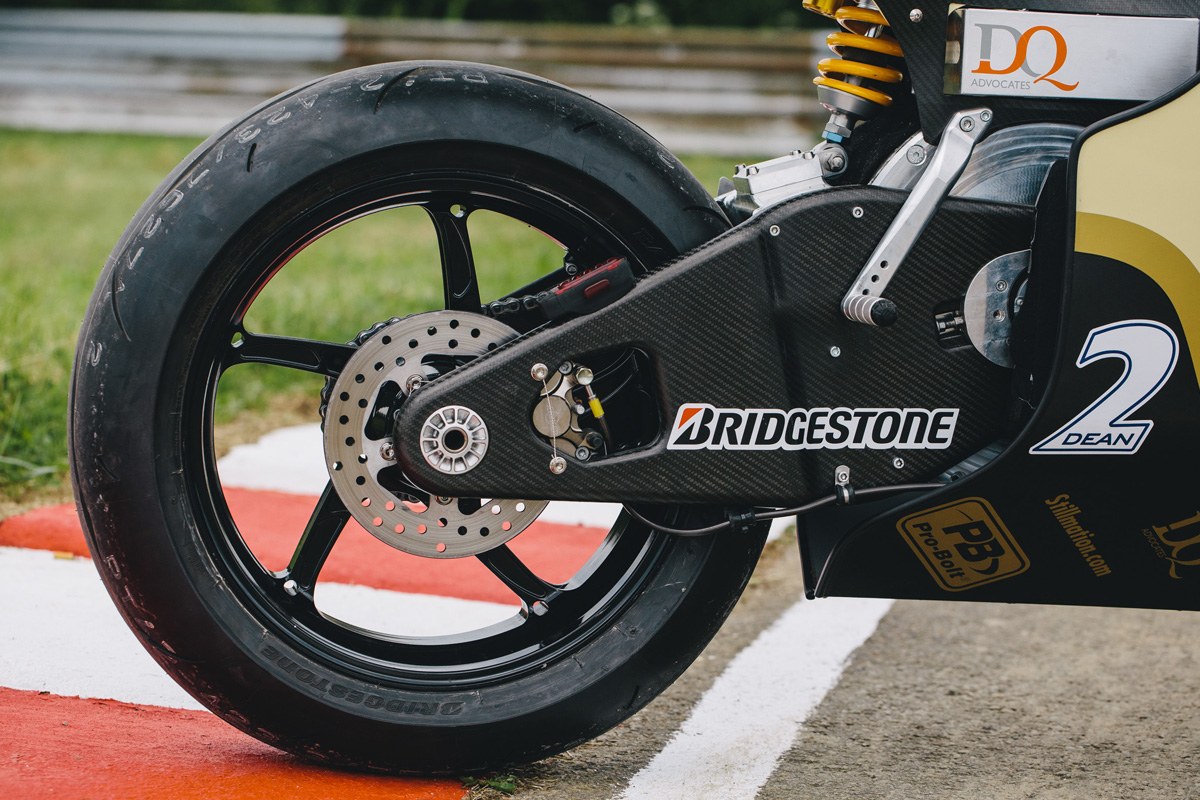 Being an electric motorcycle there's also a plethora of high-tech wizardry going on behind the scenes. Customisable regenerative braking helps keep the batteries alive and a custom control unit with 4G enables Wifi and Bluetooth connectivity. Despite all of the bikes modern tech though, it has a distinctly retro look to it. Thanks to their love of classic road and race bikes of the '50s, '60s and '70s the Robben brothers created what they coin as a "timeless style" that merges vintage looks with modern technology.
If this is what we can expect from electric motorcycles in the next few years I think it's finally time we started getting excited.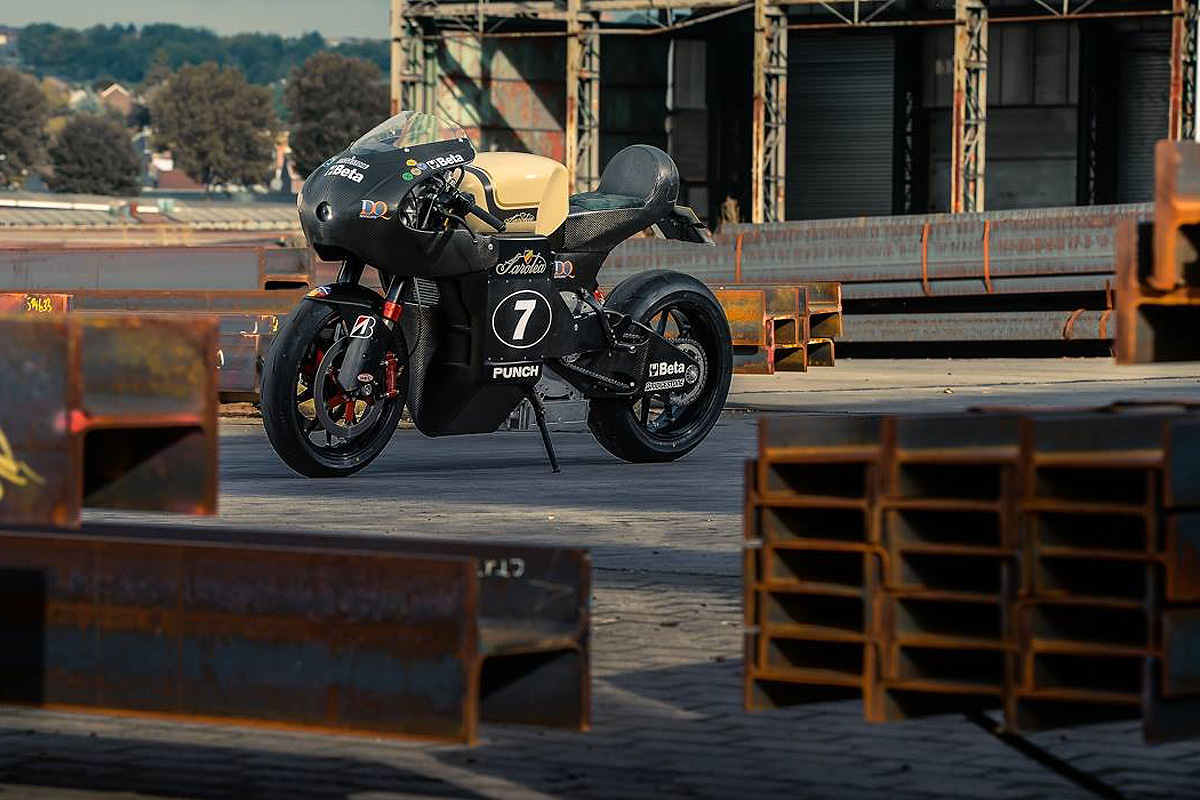 In 1850 a Belgian weapons manufacturer by the name of Joseph Saroléa directed his attention toward motorcycle manufacturing. His company hand-built motorcycles that proved their ability by competing in arduous long distance, reliability and hill climb competitions. By the early 1920's his sons had expanded the business and Saroléa Motorcycle's future was looking bright. Unfortunately, during the German occupation of Belguim in World War II the Nazis shut down the Saroléa factory and despite attempts to revive the brand in the late '50s, the company ceased all production.