It's been 25 years since the Italians wowed the motorcycling world with the release of the Ducati Monster. Even though the bike was a 'parts bin special' its naked styling, quality components, and affordable price point made it an instant hit. So good was the public response to the Monster that it's now Ducati's top-selling motorcycle of all time. Despite the Monster's stripped back styling contributing to its incredible success, when XTR Pepo set out to reimagine an '01 Monster 750 he opted to dress the bike in classic endurance racer attire.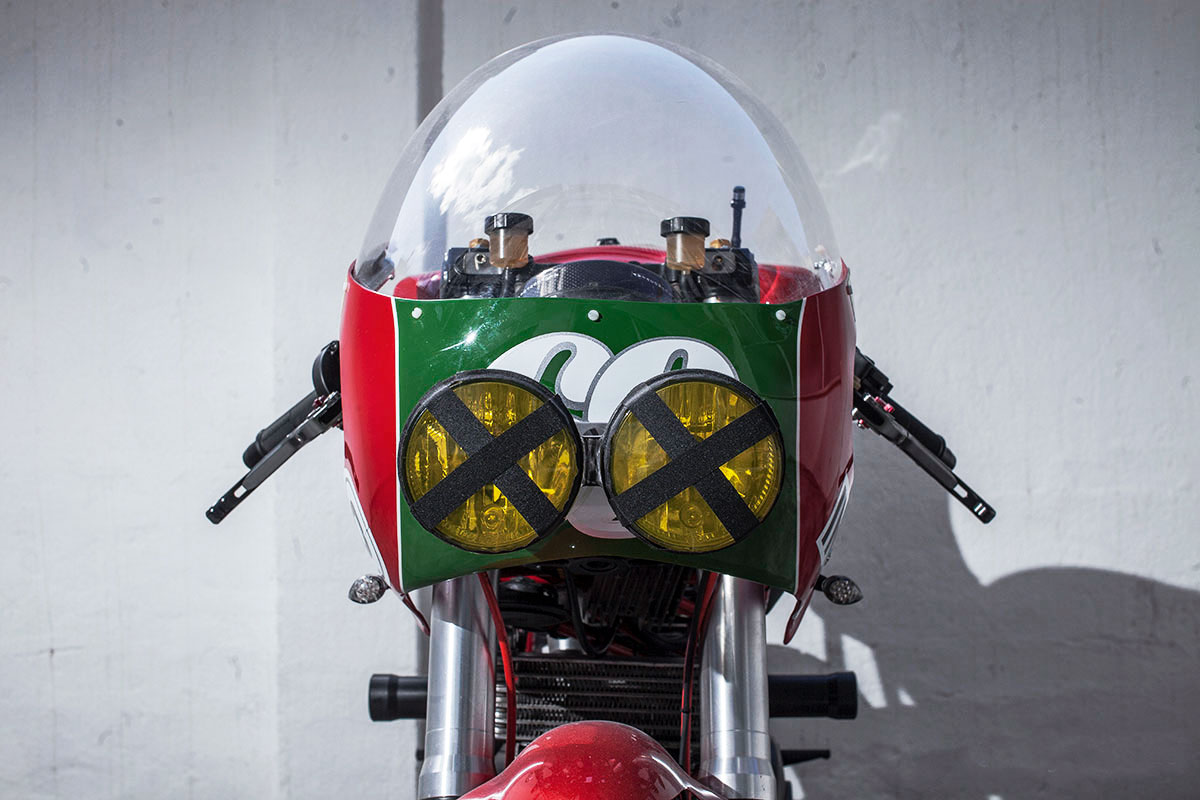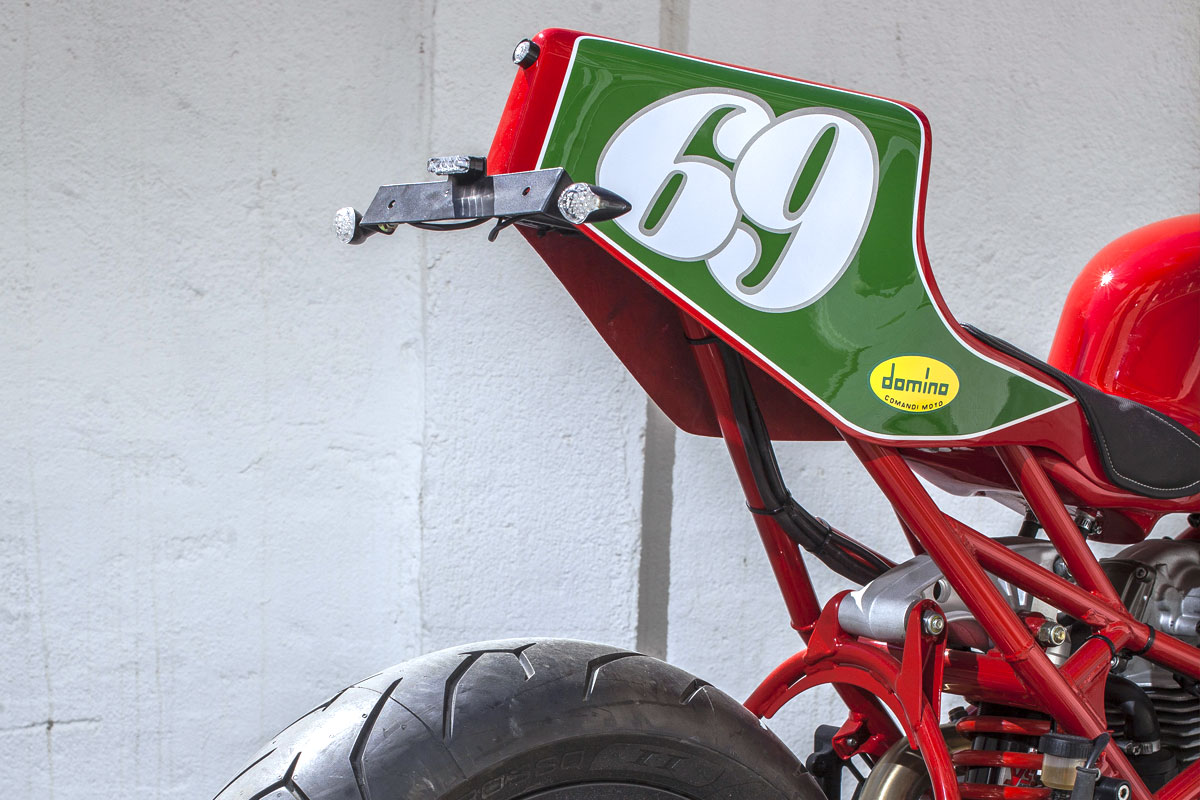 Pepo began his extreme Monster makeover with a few frame modifications to allow the fitment of his chosen bodywork. The fuel cell he installed is a fiberglass 749R racing tank complete will fuel level sight window for a race-ready look. Wrapped around the bike's front end is a modified Yamaha TZ250 fairing that wears iconic Endurance style twin Derbi headlamps. To round off the bodywork Pepo fit a streamlined tail unit to the modified subframe and topped it off with an XTR original, wafer-thin saddle..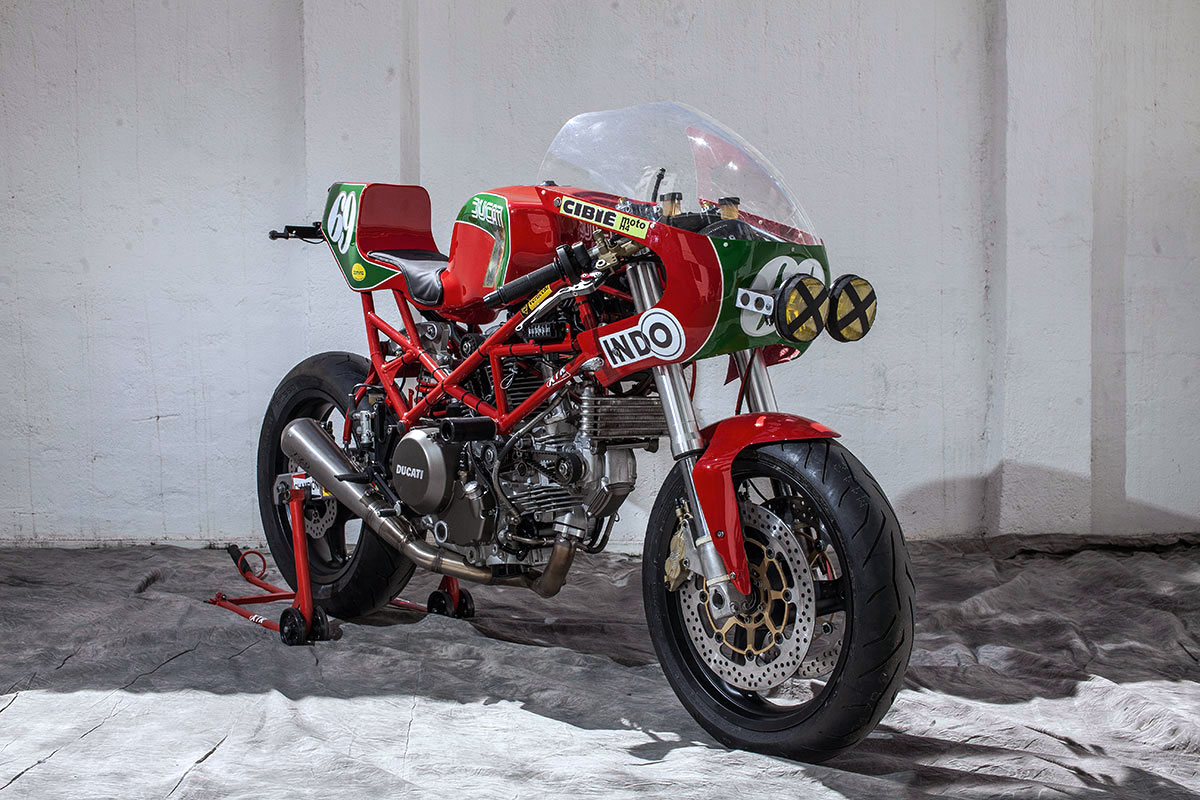 Since the 750 factory dash lacked features and visual appeal, Pepo's Monster utilizes a carbon framed Avaicompositi dashboard with LED tachometer. Other LED lighting additions include the indicators and small round taillight perched on the tip of that tight rear end. Since electrics tend to be these older Monsters Achilles heel, Pepo has rebuilt and rerouted this bikes wiring and stashed a LIPO battery for plenty of cranking power inside the tail.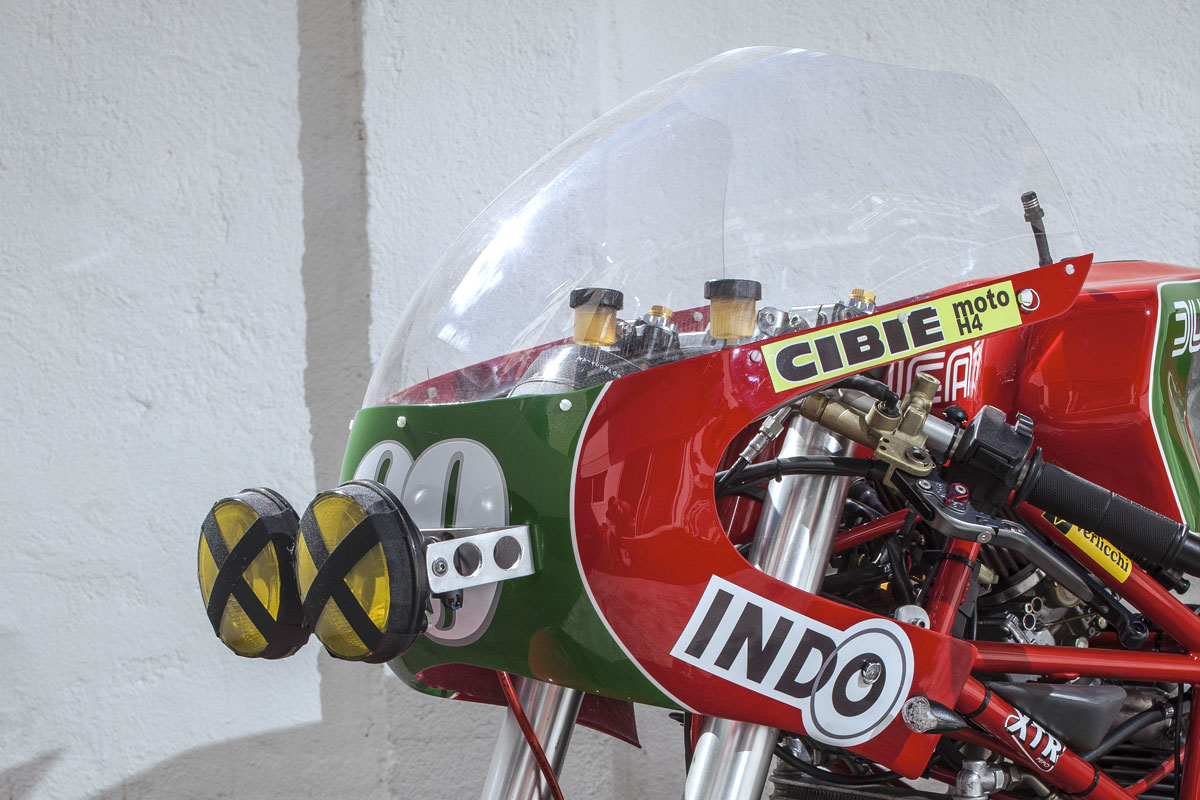 Based on the 750SS the Monster's engine was detuned from the factory and geared for mid-range grunt. To reclaim some extra horses from the L-twin, Pepo had the engine rebuilt and heads ported. The 2001 Ducati Monster 750 was one of the last models in the Monster lineage to run carburetors so to make the most of the porting they've been fit with free-flowing DNA filters and bigger jets. Finally at the noisy end of the combustion cycle is a 2-into-1 exhaust system by Wolfman that exhales through a Spark silencer.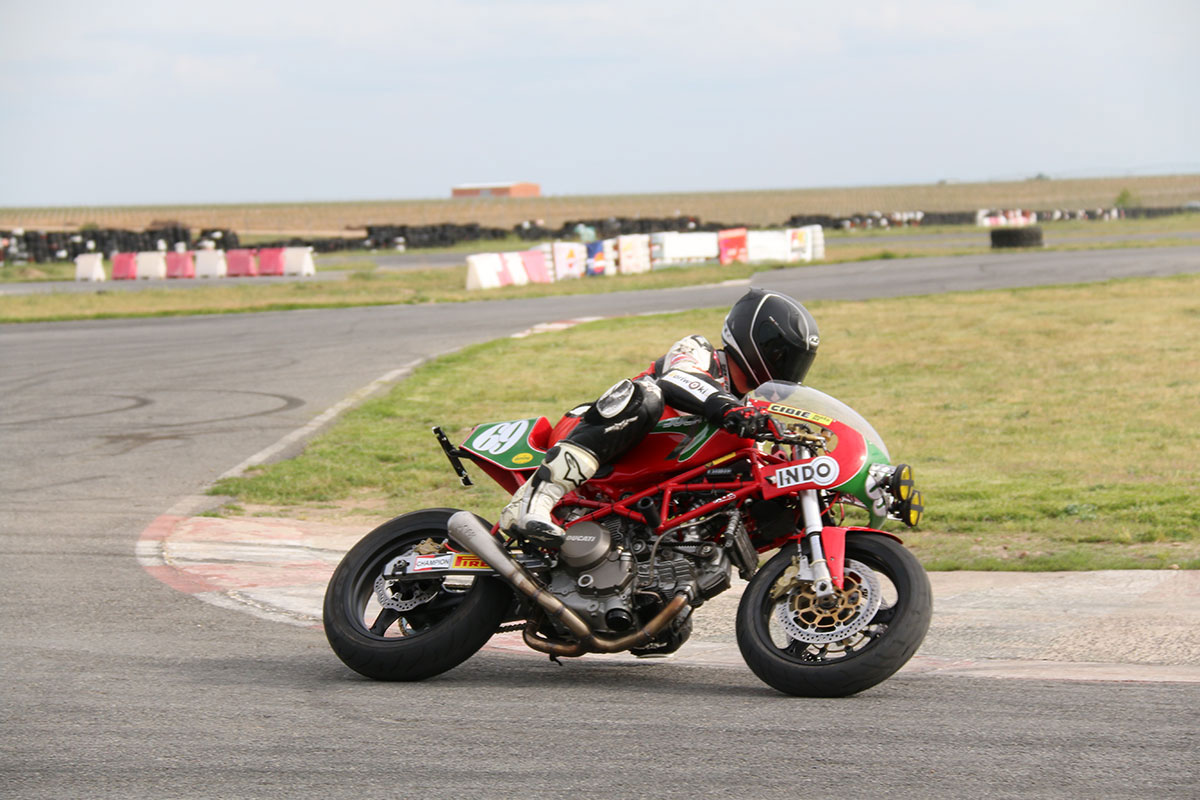 Since Pepo isn't one to build bikes that simply look like they're ready to race, he finished the build with a complete handling overhaul. Modern YSS shocks manage the rear end and the original forks now run Andreani internals. The brakes have also been upgraded using ST2 and NG components and the fluid lines replaced with Kevlar items by Frentubo. Clip-on handlebars and S&P rear set footpegs appropriately position the bike's pilot for spirited track and road riding.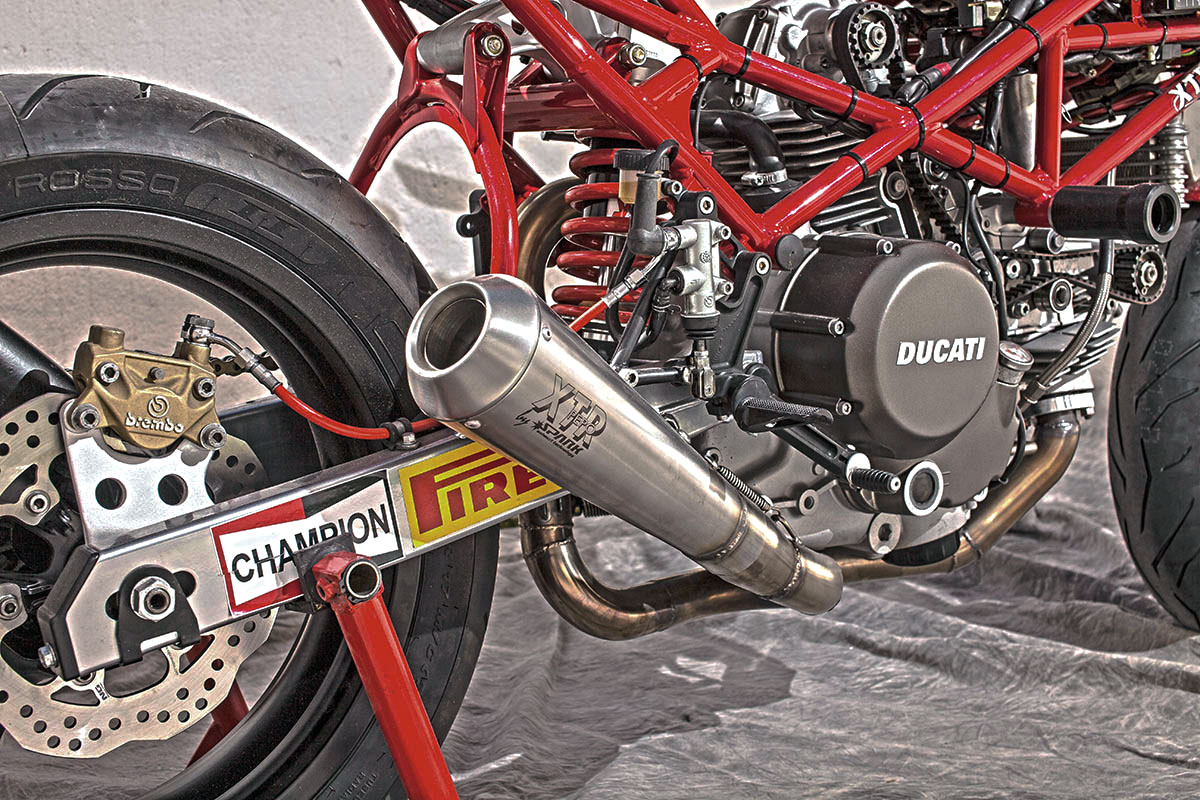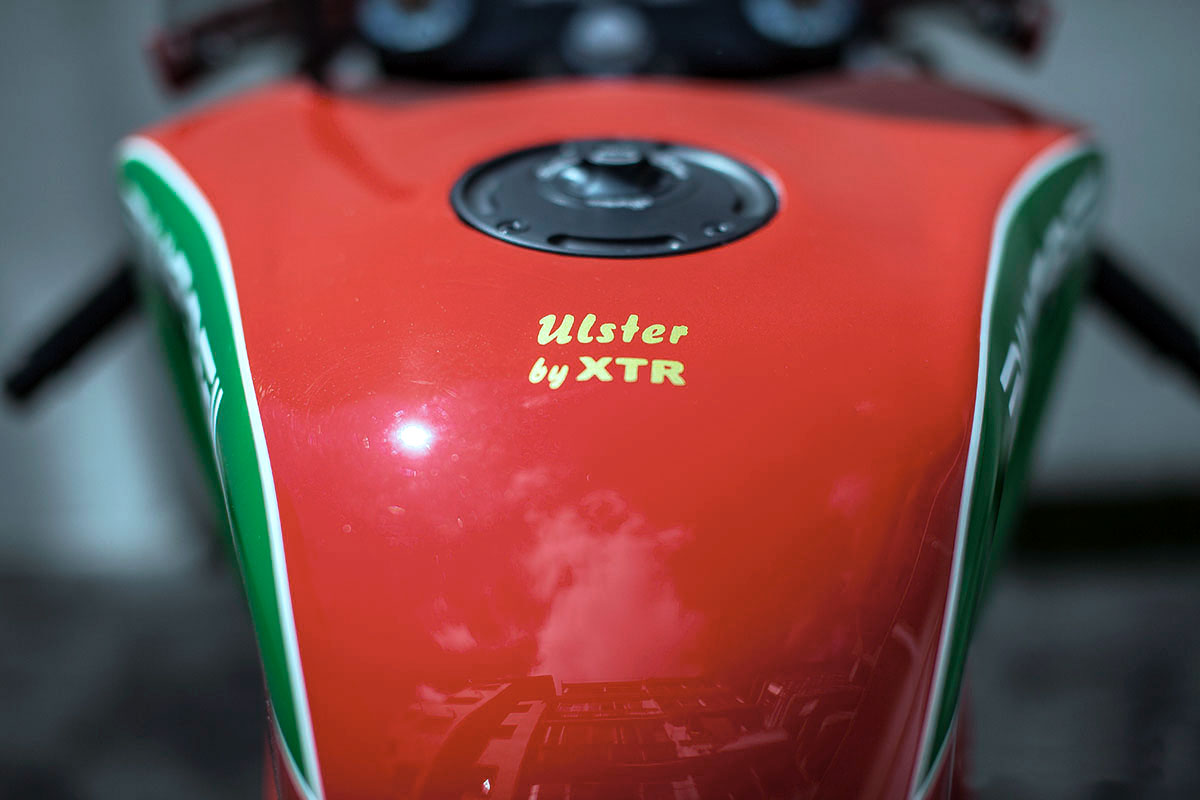 No XTR build is complete without race-inspired livery and Pepo's 'Ulster' Monster 750 is no exception. The bike wears a classic Ducati Ever Red scheme with green paneling and a spattering of sponsor decals to finish it all off. Whether it's out on the track or roaming the streets the Ulster brings new meaning to the Monster name.
Photography by Cesar Godoy / Moriwoki