After spending years shaping body panels for cars Simone turned his attention to his true passion, motorcycles, and as a result, 'Metalbike Garage' was born. The S4R is his latest work and it was built to fulfill a strange brief. Along with transforming the modern donor into a classic looking cafe racer, the owner wanted a single seater that could be modified to accommodate a passenger without sacrificing style.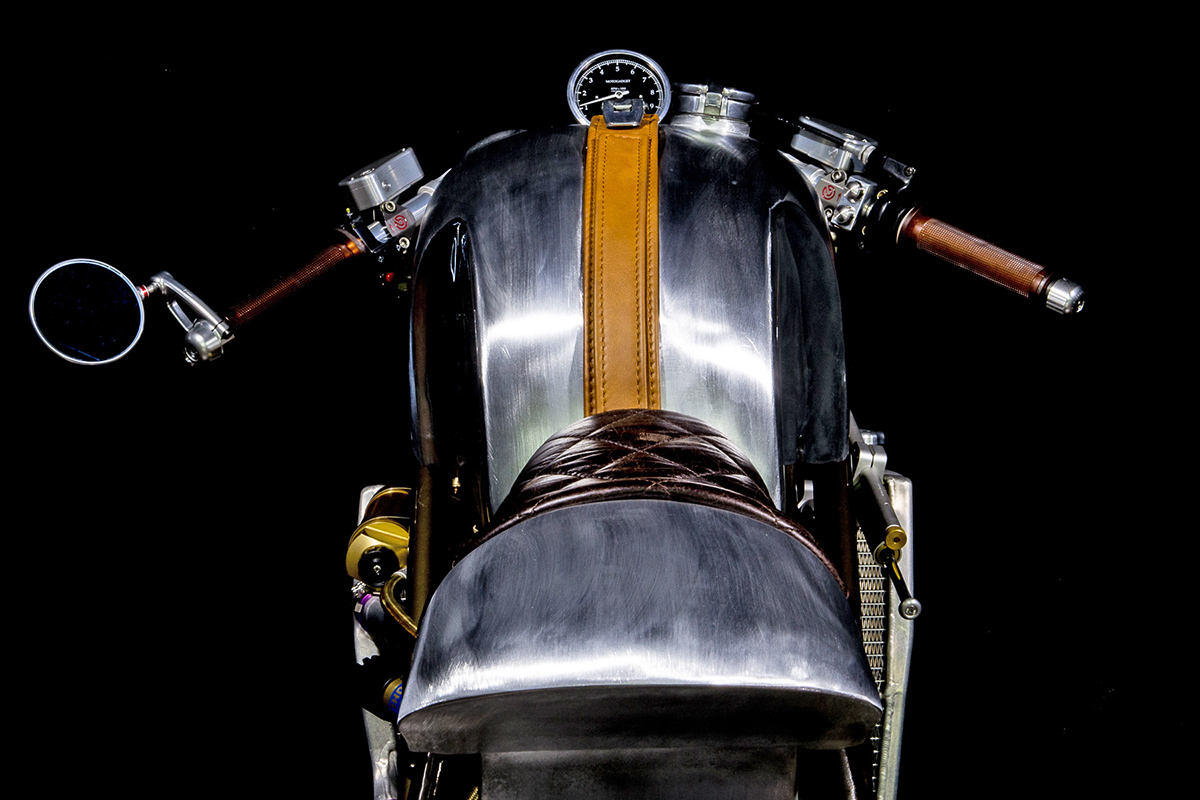 Prior to Simone taking delivery of the Monster it underwent a complete performance overhaul. Back in 2003, the S4R was the pinnacle of Ducati's Monster range. Powered by an 113bhp 996cc L-twin it was the most powerful Monster they'd ever made and was capable of a sub 11 second quarter mile. However, 14 years on the bike was starting to show its age so the engine was given a complete rebuild. Similarly, the suspension was feeling tired so he commissioned a front end swap using custom made triple trees and upgraded the rear spring. The wheels were replaced by more classically styled Borrani spoked rims and the Brembo brakes rebuilt. To complete the performance package he then had a titanium exhaust with pie-cut bends and racing mufflers installed.
After Simone took delivery of the Monster he began the build of the bodywork with the Ducati's fuel tank. Styled after the Norton Commando tanks made by Gus Kuhn in the 1960s, the all alloy item sits flat on the frame to create a level, cafe race-esque bone line. He then fabricated a pair of alloy fenders and polished the bikes single sided swingarm to match. Then, to satisfy his unique design brief, he fabricated 3 different rear ends. Two of the custom cowls are single seaters that feature different style saddles while the third uses a two-up configuration. The 3 seats have been upholstered using two different leather colours and are paired to matching leather tank straps.
To complement the colour of each seat the S4R's trellis frame and engine covers have been sprayed bronze gold and the clip on bars wear root beer brown Tomaselli grips. Rather than polishing all of his bodywork to a mirror finish, Simone has alternated between polished and brushed finishes to help draw your eye across this amazing Monster.
Could customisable customs be the next big thing? Let us know what you think with a comment below…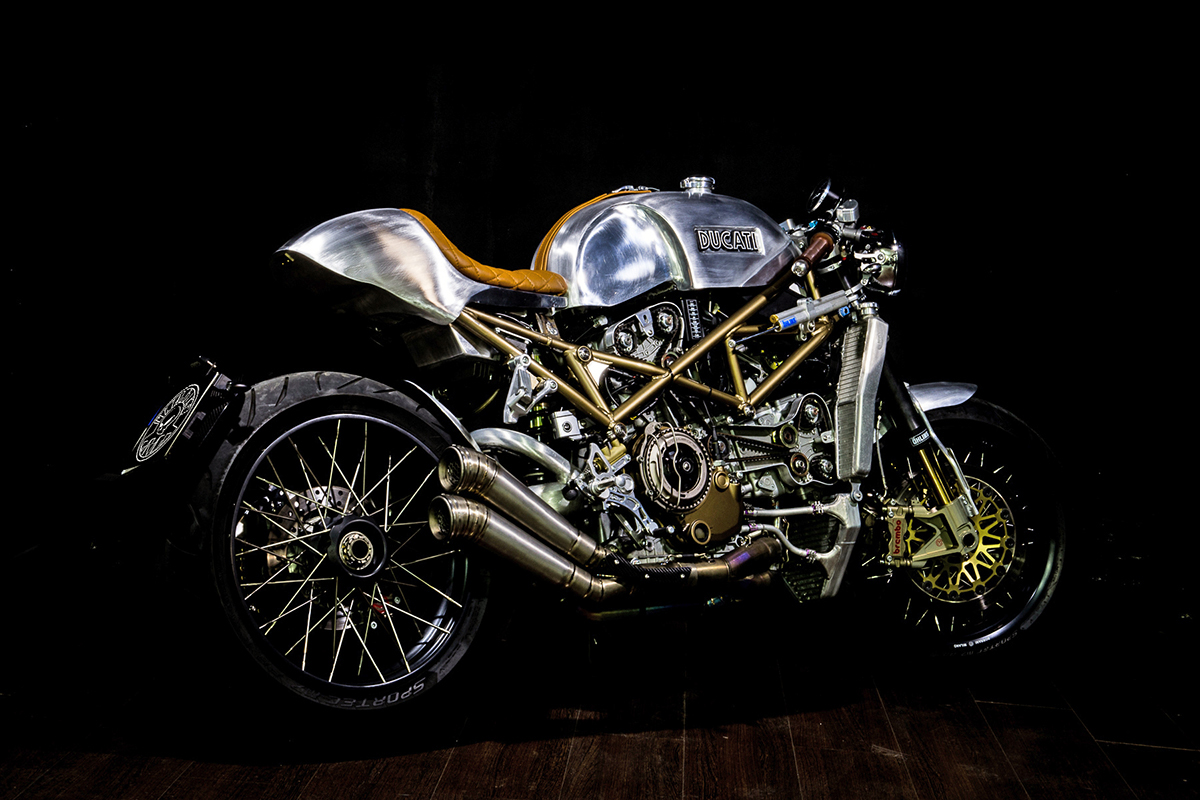 If there was one shop class in high school that I wish I had paid more attention to it was metal work. Instead of fashioning misshapen ninja stars with my classmates, I could have acquired some really useful skills. Take for instance the techniques used in the creation of this handcrafted Ducati S4R cafe racers bodywork by Simone Lecca. Sure he's got 10 years of coachbuilding under his belt, but you can bet he wasn't trying to sharpen schoolyard shivs during his time in shop!