From the look of it, Ducati's Sport Classic range is fairing well for the Italian motorcycle giant. The Sport Classic range has undergone a few more changes. The limited-edition Paul Smart has run its course and Ducati has split the base Sport 1000 model into 3 different variants. These include the Sport 1000 Monoposto, Sport 1000 Biposto, and the Sport 1000 S. Additionally the Italian's have completely revised the bikes exhaust set up. So no more unsightly twin (one over the other) side exhaust, which was my biggest gripe about this bike after its initial release last year.
The Ducati Sport Classic Monoposto and Biposto models maintain all the same technical specs as the original Sport 1000 with the only difference between the 2 being that the Biposto features a squared-off dual seat and raised handlebars for a less aggressive riding position. The Monoposto retains the single-seater Cafe Racer look. One very cool thing the style-conscious designers at Ducati added to the Biposto is a removable painted rear cowl that disguises the passenger seat beneath. This maintains the Biposto's Cafe Racer look which is sure to prove appealing to riders who want the cafe look without sacrificing convenience.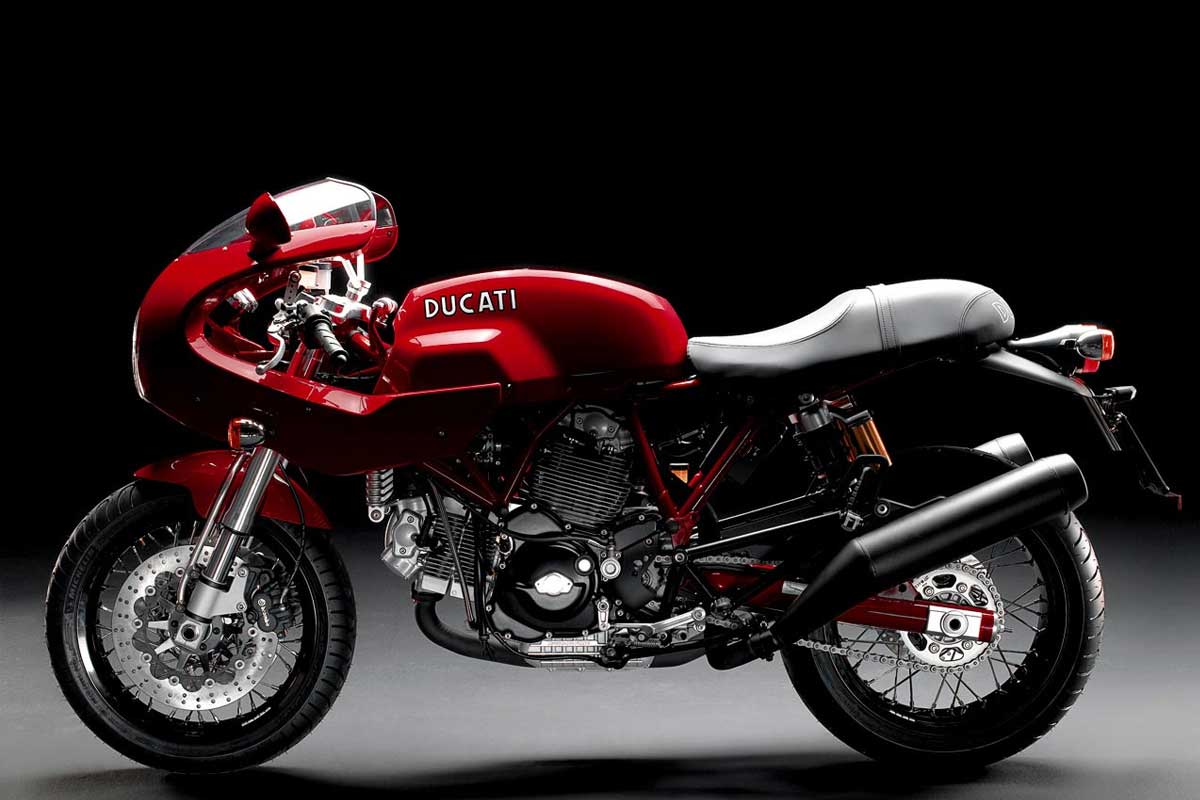 The new Sport 1000 S brings a little something extra to the range. In Ducati's own words "Ducati now follows the 1970s trend of individualism and performance enhancement by introducing a period-style fairing to create the Sport 1000 S". The 1000 S also features the same dual seating system as the Biposto with the removable color-coded rear cowl. Available in red with a color-coded frame and white racing stripe the bike's body contrasts beautifully against the black detailed engine and wheels. Road holding has been optimized thanks to a track-proven trellis frame. Twin Sachs shocks on the rear and Marzocchi front forks offer premium suspension and add to the overall look of the bikes.
All up the new additions to Ducati's Sport Classic range are not only practical but also an exciting insight into the future of the Ducati Sport Classic range.