Ducati has been producing its Monster since 1993. Looking back over the years there wasn't a lot of variation in the appearance of the iconic naked bike until around 2008. Ducati played with different specs, mufflers, bikini fairings, wheels, and livery, but aesthetically they barely differed from one another. So, as you can imagine it takes a bit more than some bolt-on carbon bits for a Monster of that era to get our attention.
Adrián Campos and the crew at Bolt Motor Co. specialize in turning staid into spectacular. Along with running his own F1 race team, Adrián has been producing a steady stream of custom motorcycles since 2016. As you can imagine his bikes are built to perform. In the case of this 1000cc Ducati Monster S2R, its performance was just as important as standing out from the crowd.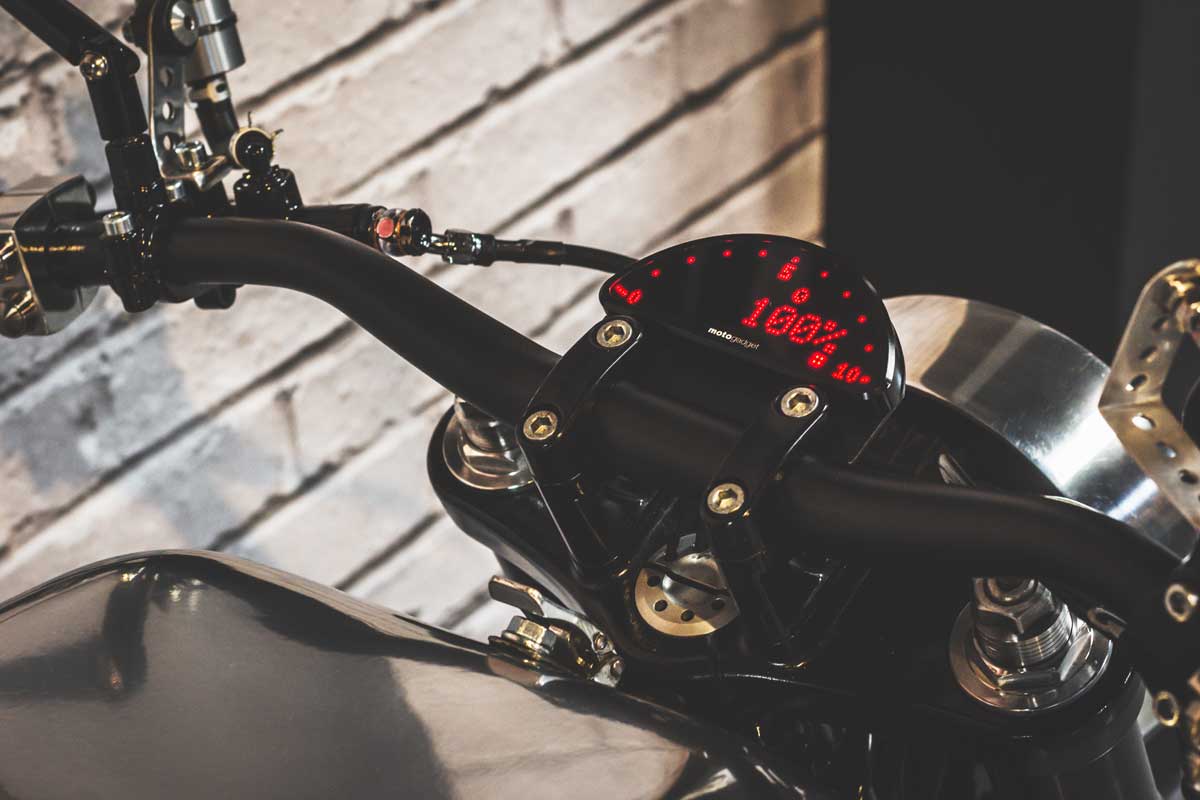 "The S2R was a break with the style of projects that were entering the workshop in recent months – and that always excites us," says Adrián. Their customer requested a Monster cafe racer with a balanced mix of style, performance, and comfort. Stylistically that meant a few inconsistencies with traditional cafe trends. At its core though, this Monster is everything a good cafe racer should be.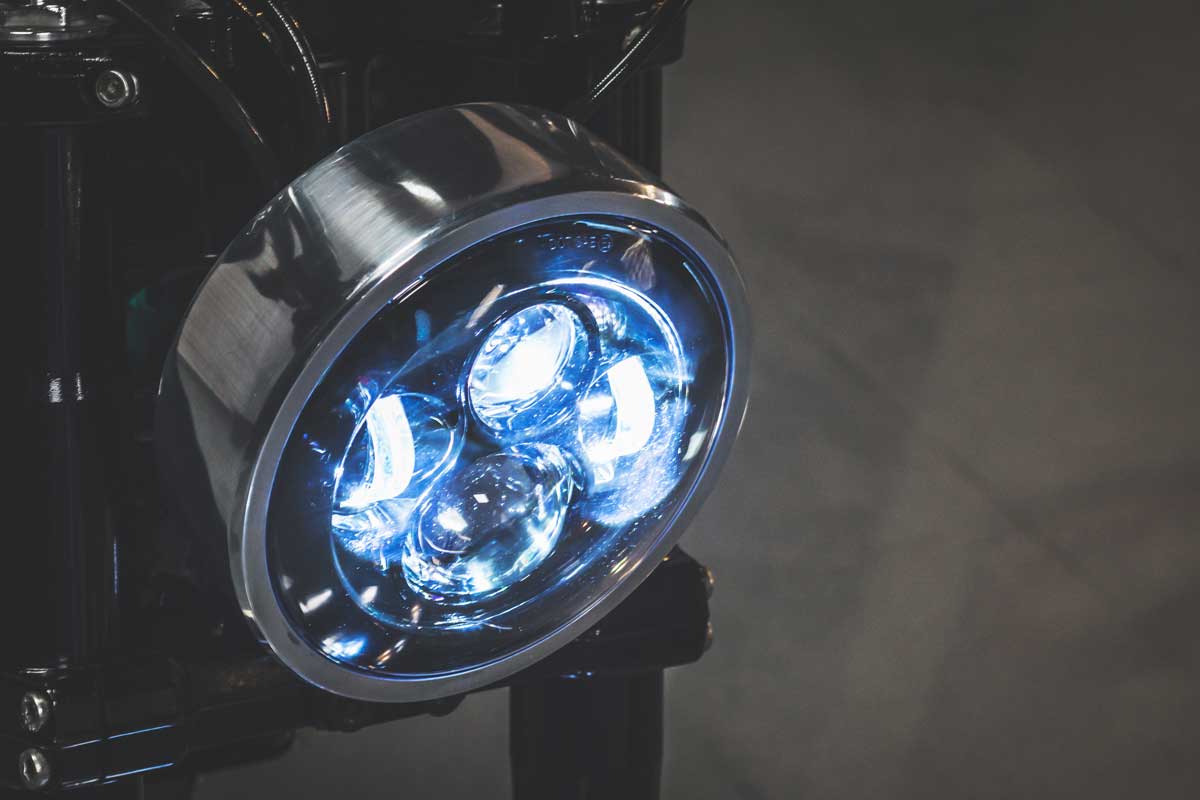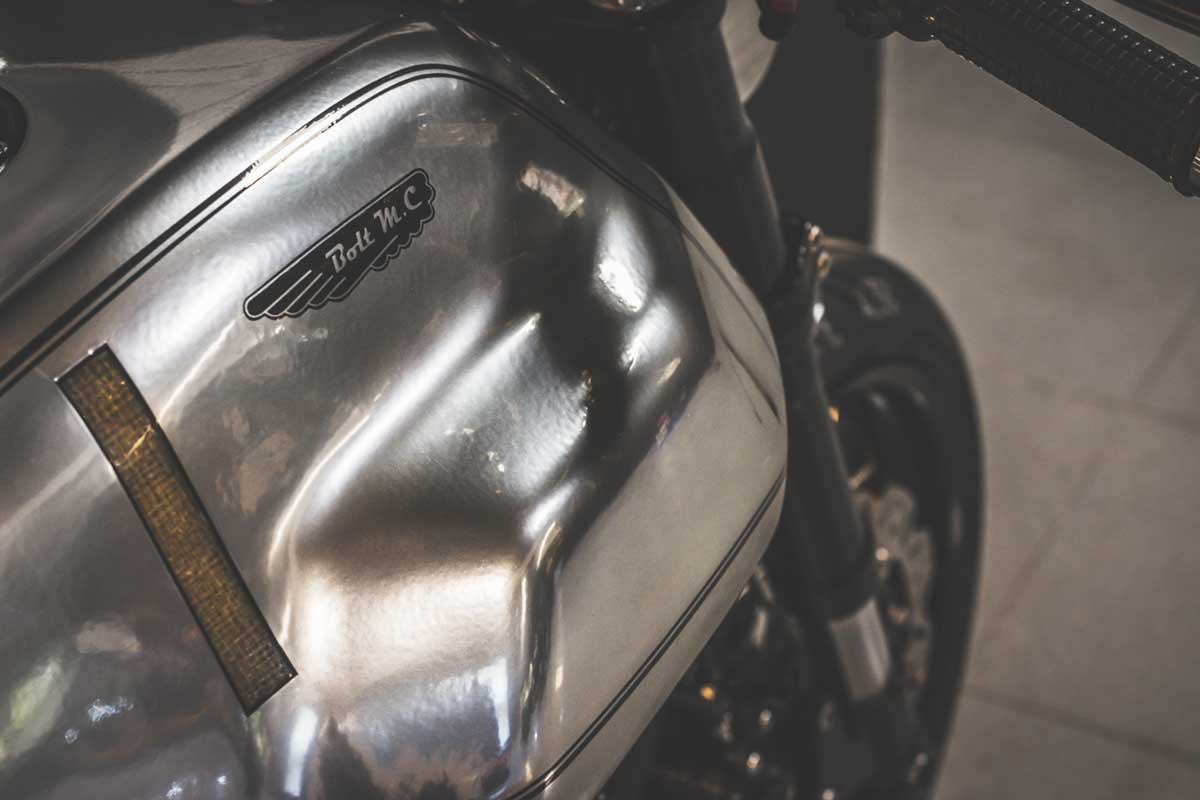 Ducati's Monster S2R delivered no shortage of smiles when it was released, but with more than a decade of use, the v-twin was in need of a thorough refresh. During the overhaul Bolt extracted additional horses out of the 1000cc Desmo to move it into triple digits. Then to help tame the Monster's notoriously flighty front end they smoothed out the engine's power curve. As everything went back together the cases received a fresh coat of black enamel and the alloy casings were polished to a mirror finish. The dry clutch basket was also given an overhaul by installing a slick laser-cut Bolt branded cover.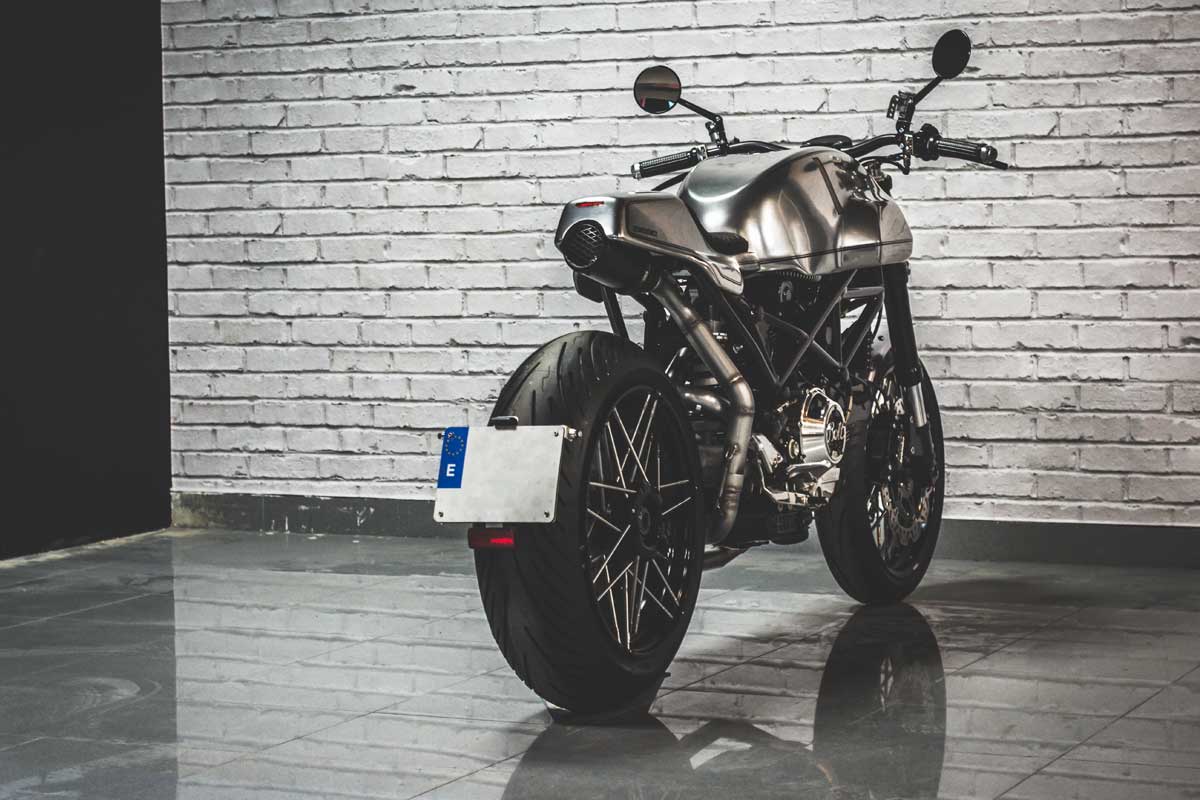 Going fast on a motorcycle is no fun if your brakes and suspension aren't up to the task. Bolt's Monster S2R isn't lacking in either department. To keep the bike running true Adrián and his team swapped out the standard forks for a higher spec set from another Ducati donor. Increased stopping power comes courtesy of oversized Galfer discs and Goodridge performance lines. The spoked wheels, which were the single most expensive item on the build list, hail from Italian manufacturer JoNich Wheels. With only 24 chunky spokes per rim, they add a striking touch of retro-cool along with shedding a few pounds from the S2R's kerb weight. The rear rim pushes the rubber out to 200 wide for extra meat in the corners and said rubber is Avon's hypersport touring Spirit ST.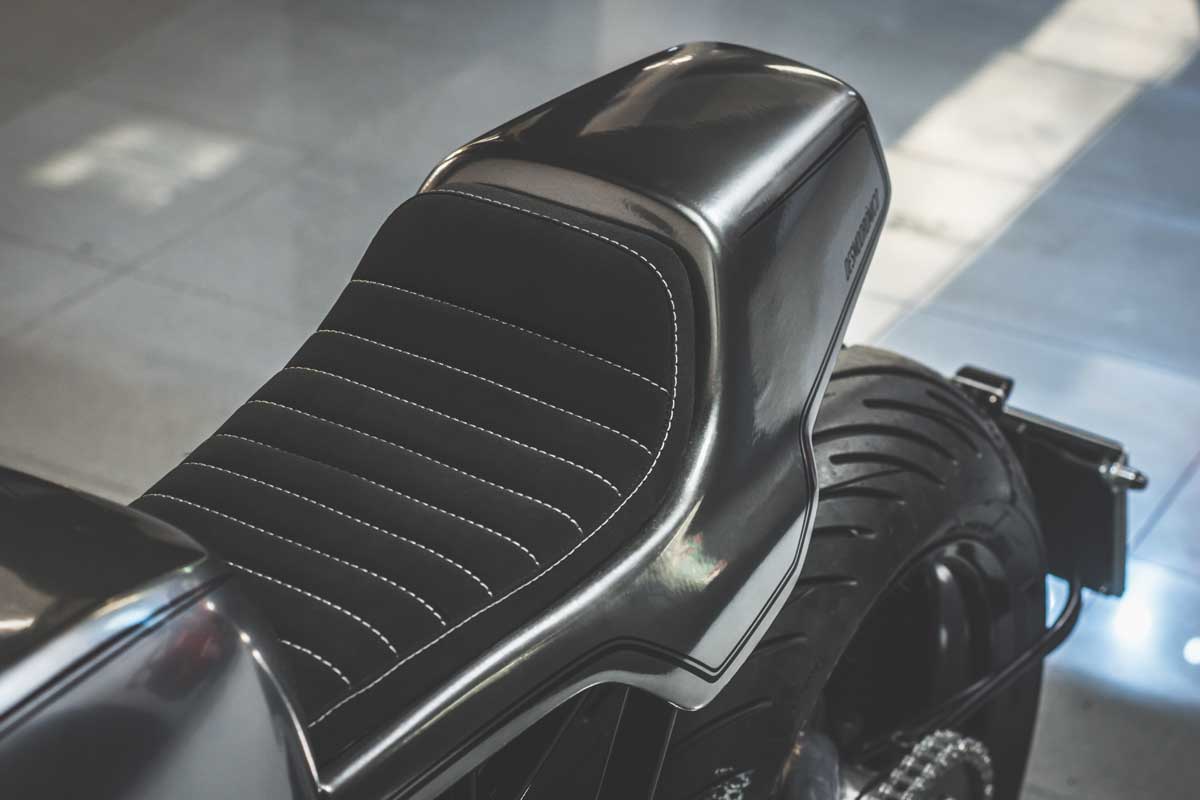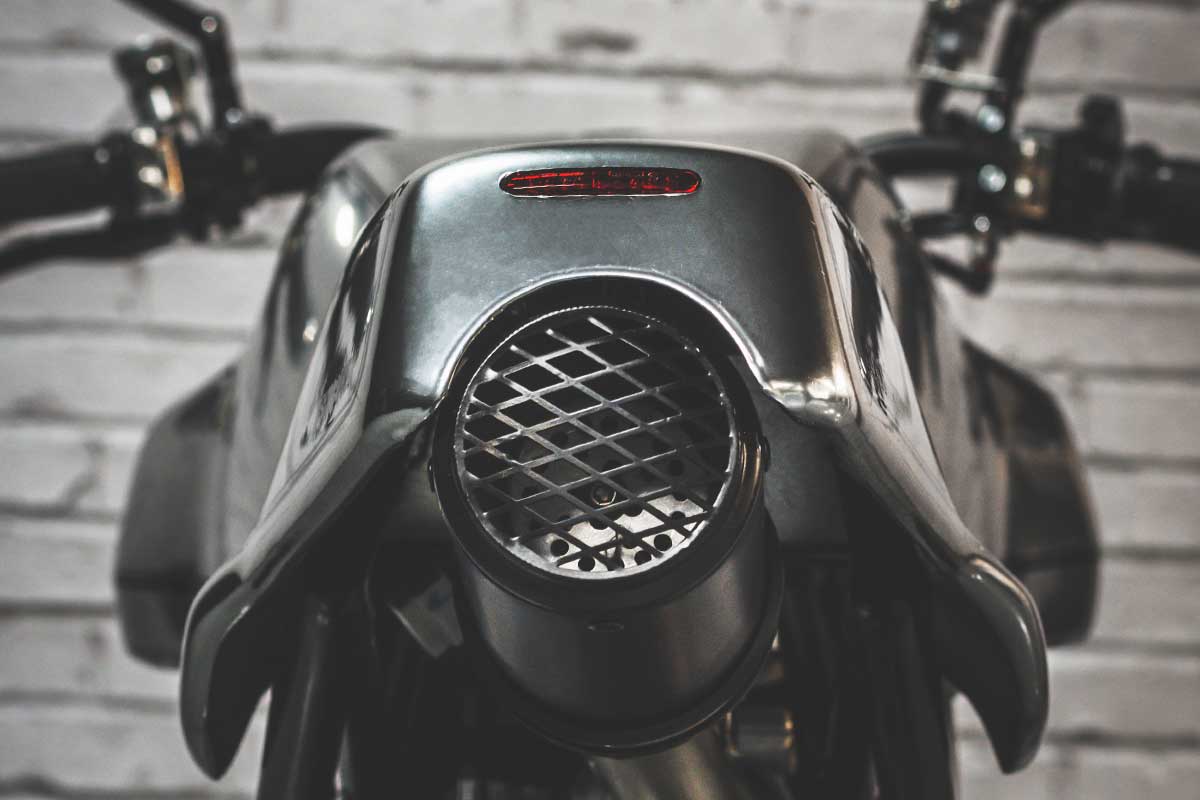 In the pursuit of perfection, the Monster's wiring system was next on the list. A Motogadget mo.unit now runs the show and it's joined by a Motoscope Pro dash, m-Blaze bar-end indicators, and Motogadget switch blocks. Rear lighting is limited to a tiny LED strip recessed into the tail while up front there's a modern 7″ LED headlight housed in a handmade aluminum bezel.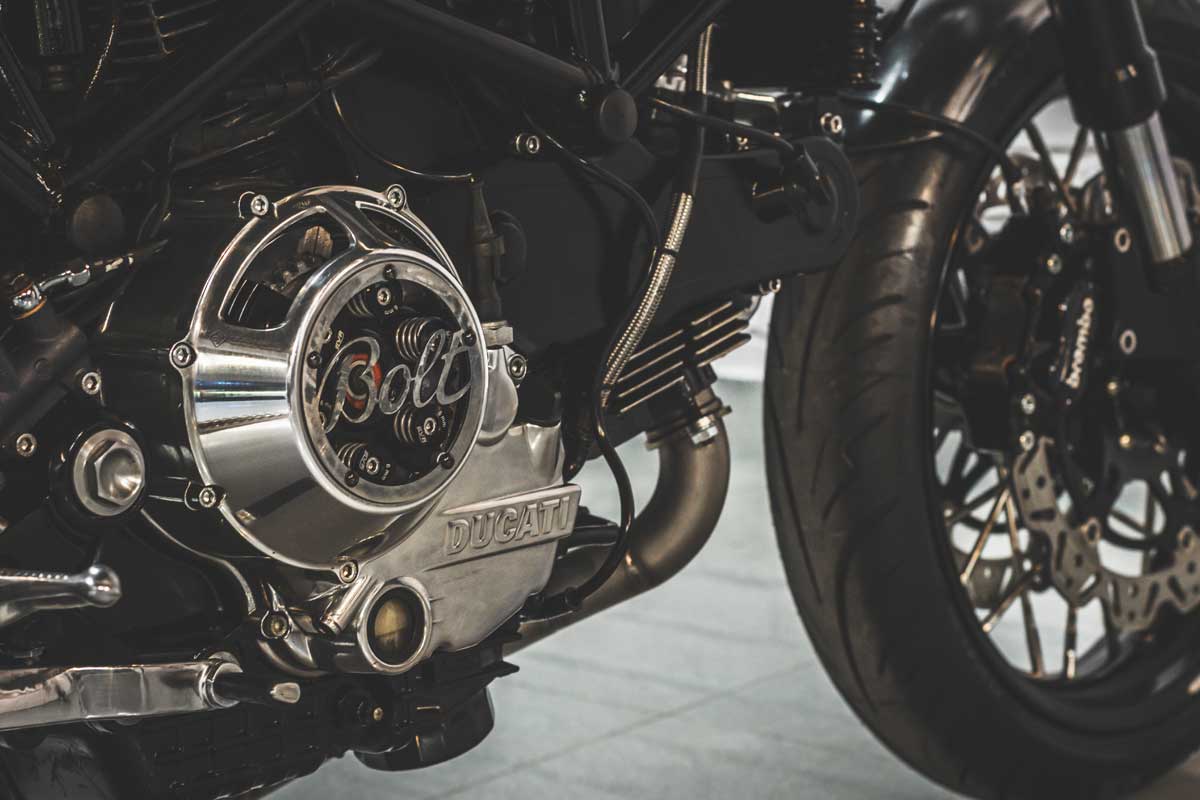 To give their Ducati cafe racer a unique look Bolt has done away with all of the Monster's standard bodywork. In its place is an Imola style fiberglass tank complete with a race-spec fuel level window. As for the tail that's a one-off unit built in house and shaped to accommodate the bikes custom 2-into-1 exhaust. To finish it all off Bolt coated the bodywork in chrome paint which ties the whole package together nicely. And finally, to satisfy their client's comfort request, this Monster S2R cafe racer is running Renthal handlebars as opposed to clip-ons. It's the only component on this build that looks a tad out of place, but we're not about to argue the decision when there's an F1 team calling the shots.