Like any industry, to earn respect in the custom motorcycle scene you'll need to earn your stripes. One of the best ways to do this is to create a bike that not only looks good but performs well too. This is exactly what Luca Brambilla of 4Bulloni set out to do with his 'Rabbia' Ducati 900SS. In 2018 Luca bagged first place podium positions at The Reunion and Glemseck 101 sprint races along with taking home a trophy for the best-emerging builder at the Pakelo awards in Italy. On the back of that success came many new opportunities including this bike, the 4Bulloni neo-retro styled custom Ducati 999.
As is the case with most Italian's, Luca is passionate about his country, and in particular, the motorcycles it manufactures. So as you'd expect his work is focused on Moto Guzzi and Ducati built machines. With more than a decade of experience working as a mechanical designer, he has a wealth of technical knowledge. He utilizes those skills, along with some self-taught metalworking talents to design and build highly functional rolling works of art. "For each new project I start with paper and pencil and it is there that the ideas take shape," says Luca. "Then I refine many details during the realization process."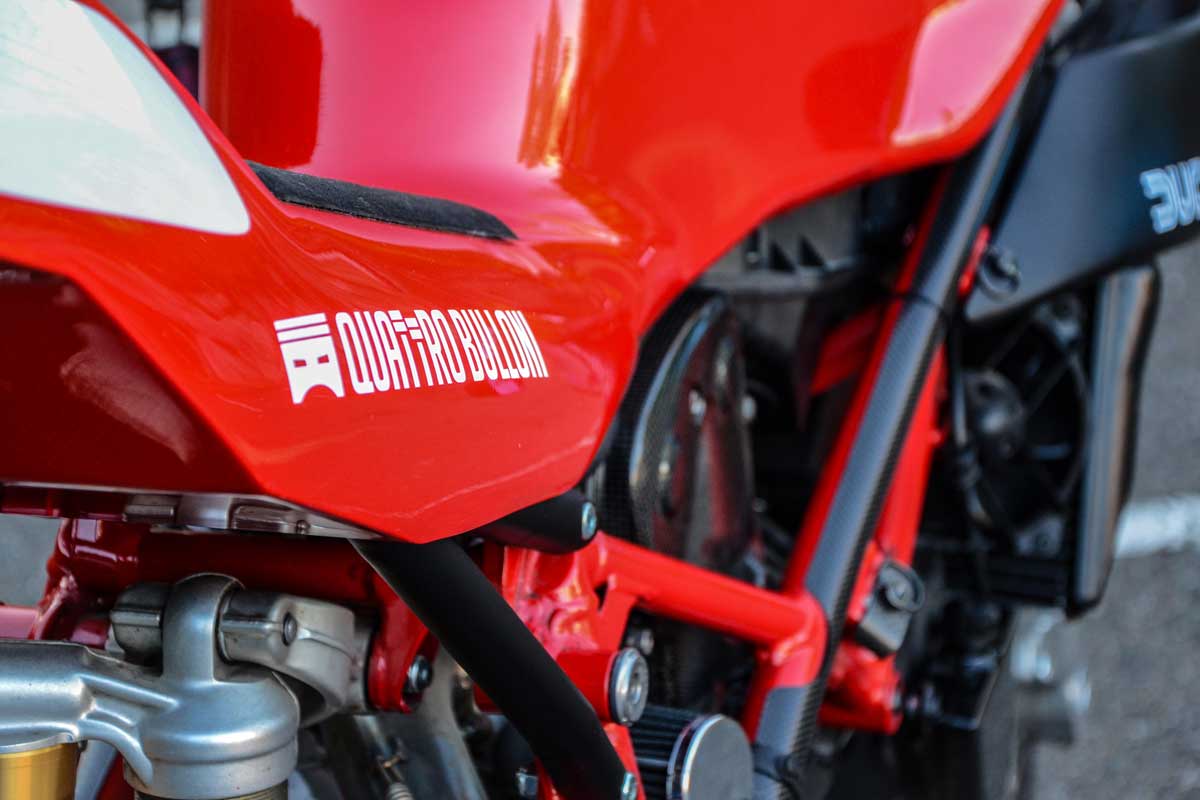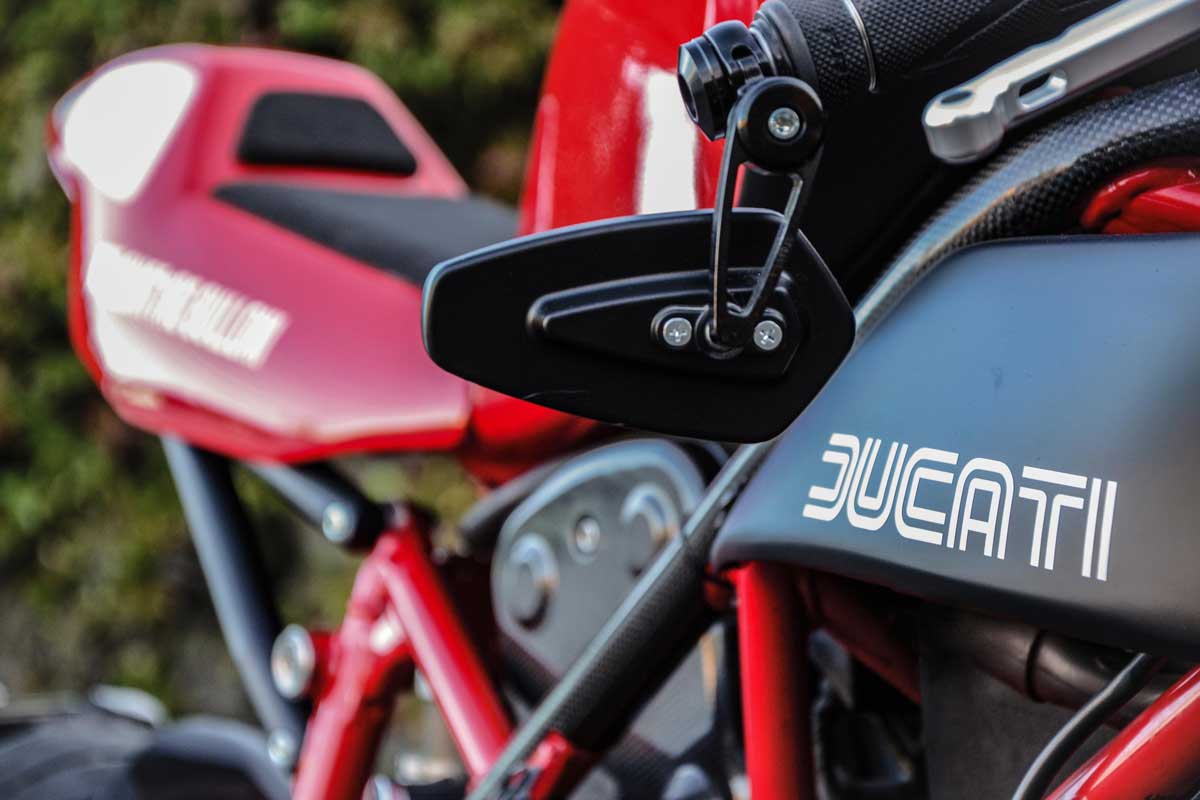 The 4Bulloni custom Ducati 999 project began after Giacomo Tricoli, a close friend of Luca's, brought the bike to him seeking something different. Giacomo had already completed all the standard modifications most Ducatista can perform themselves. The 999 wore aftermarket rear-set footpegs, a complete custom exhaust by FF Fresco, a modified clutch, aftermarket indicators and a list of carbon fiber parts as long as your braccio. But Giacomo wanted more. Knowing his Ducati 999 would never be truly unique with only bolt-on parts he tasked Luca with turning it into something really special.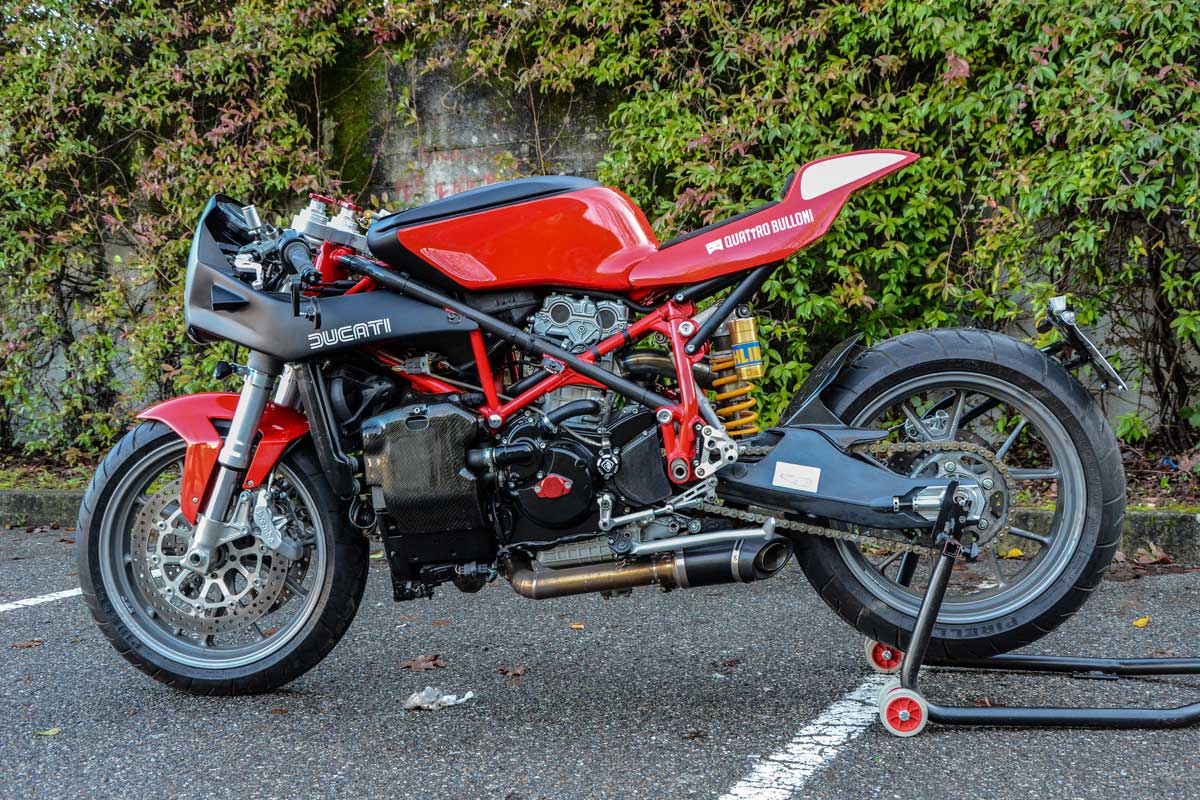 After discussing Giacomo's desires it was decided that the 999 would be transformed into a streetfighter.  Ducati has of course already made their own factory Streetfighter, so Luca drew up a design influenced by classic motorcycles. "My inspiration comes from the old 80s and 90s Ducati's trying to make a bike never seen before," he says.
Working from a pencil sketch Luca began shaping the new bodywork from aluminum sheet. Using primarily hand tools and a tig welder to join individual pieces, he formed the bikes unique half fairing. Luca then fit the fairing with a classic round headlight and mounted the Ducati's standard gauges deep within it to keep proportions tight.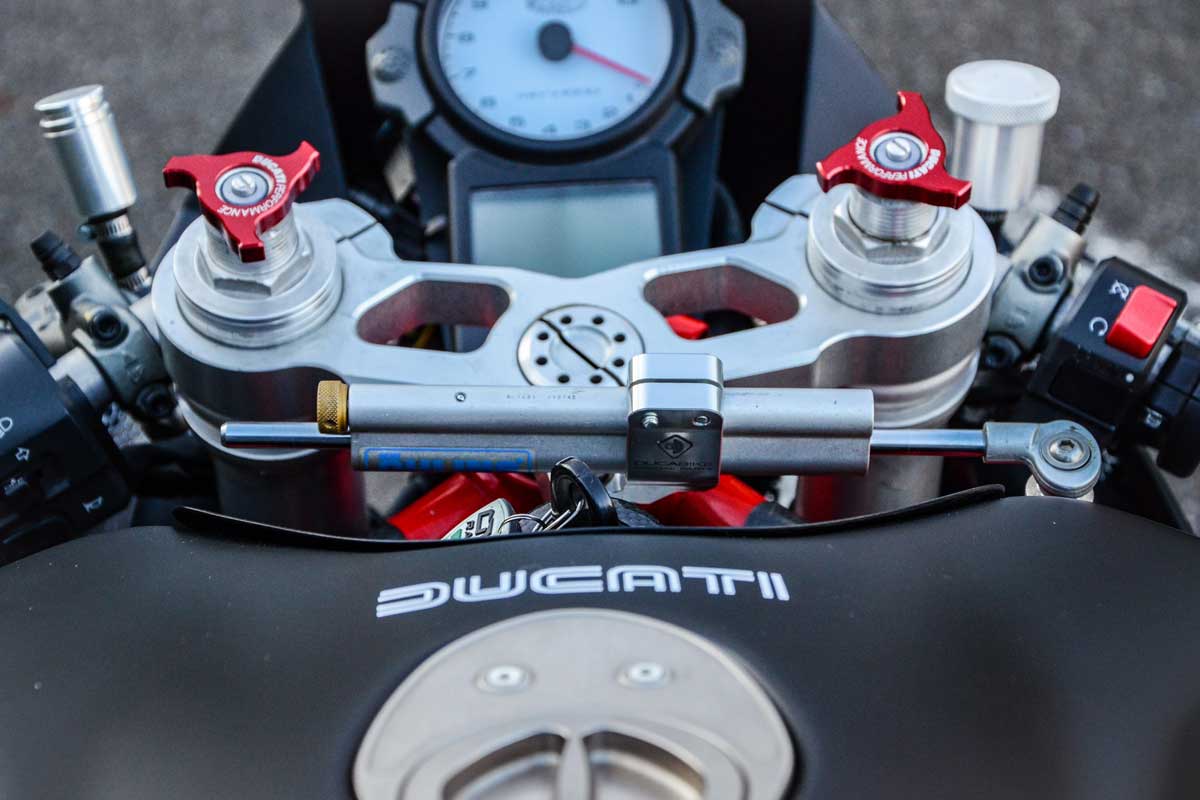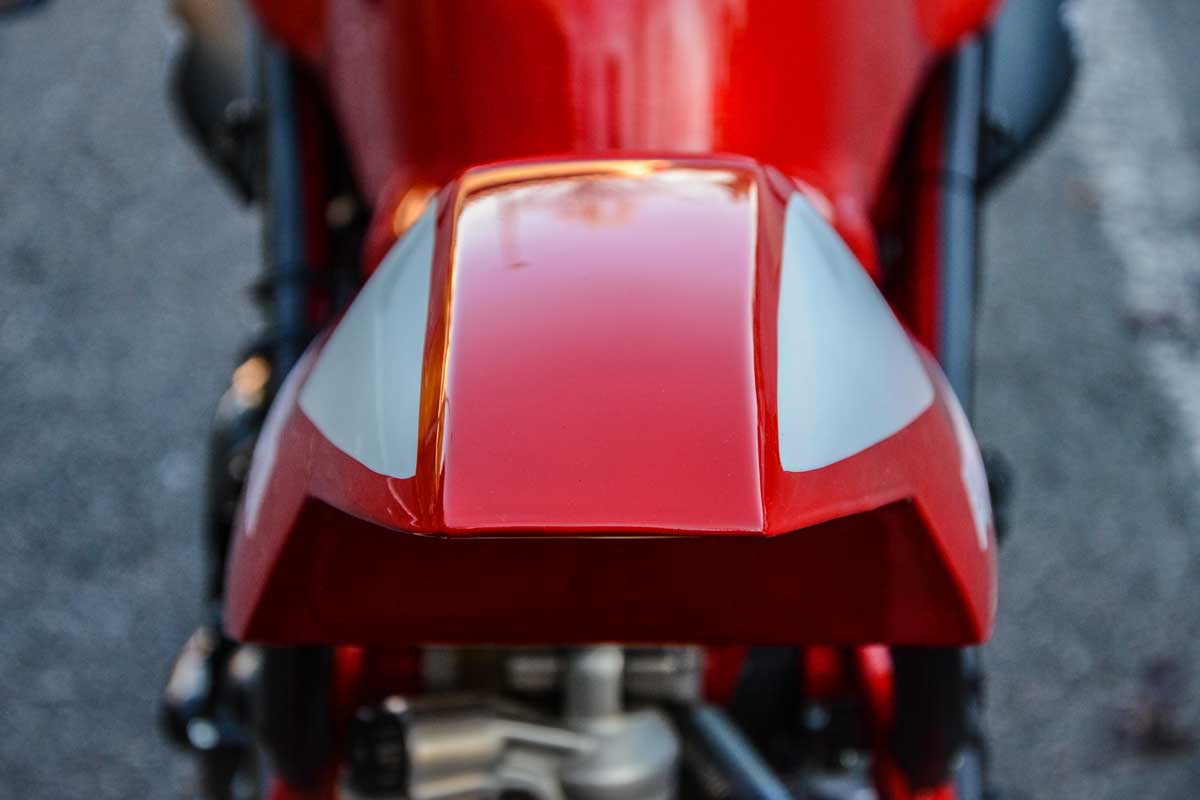 In the rear, Luca used more aluminum to form the one-off tail unit. All rear end lighting has been relocated to a swingarm-mounted plate holder and the seat pad is hand-carved neoprene. Securing everything to the bike is a series of custom made supports that Luca welded together using sections of alloy tubing. To finish things off this custom Ducati 999 wears a fresh lick of tricolor (red, silver and black) paint.
Luca states that "The hardest job was finding a line that looked good with the 999 tank," but we think he nailed it with this neo-retro styled 999. Continua così Seniore Brambilla!