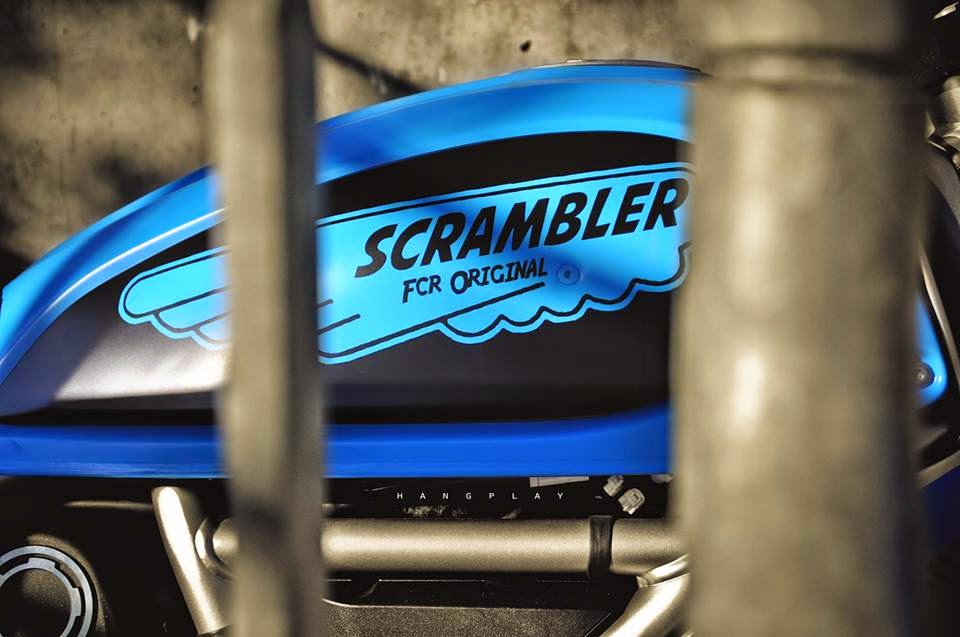 With the Ducati's newest bike creating such huge interest in the custom scene lets start by hearing your first impression of the new Ducati Scrambler.
Ours first impression about the new Ducati Scrambler is that's it's a good new bike alternative to the Bonneville. We've used the Bonneville many times in the past so it was a good opportunity for us to realize a project using this beautiful bike..
Why did you decide to base your build on the Scrambler?
We chose the Scrambler because it is important for FCR to work on new bikes. We focus on making them look good and fun to ride. It's a way to stay in line with the motorcycle trends and show our customers how you can add their own personal touches!
What was you goal with this build?
To know our aim, you have to know the context: we wanted a new project to expose at the Bike Shed event in Paris. After throwing around some ideas we received a Ducati Scrambler 2 weeks before the event so we know it was the answer. With such a tight build time frame we used slight modifications to achieve our goal. Create a bike with a sportier and more efficient look that celebrated Ducati's original design.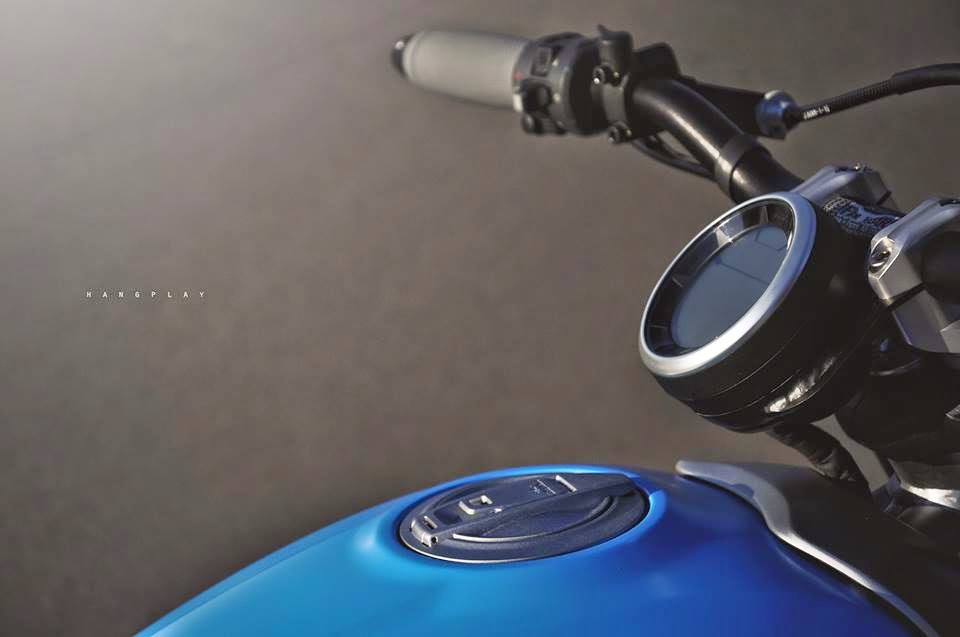 Can you talk us through the build from start to finish?
The build took one week and a half. We started by working on the new paint scheme for the frame, fairings and wheels. After that we worked on the handlebar and dashboard for a better driving position and to get a better look. We made an aluminium dashboard, side panel and radiator surround. We modified the exhaust to fit the Spark's muffler and built a new seat with upholsterers 'Proust' that follows the line of the tank better. Lastly we swapped the stock bars out for Renthals and wrapped the rims in Michelin Pilot Road 4 GT tyres.
The FCR Scrambler was unveiled at the 
Bike Shed
 show in Paris to the thousands of moto enthusiasts who attended. It received the thumbs up from the official Ducati Scrambler team and is now being sold to make way for their next project. Maybe soon we'll be seeing a Cafe Racer version featured here too?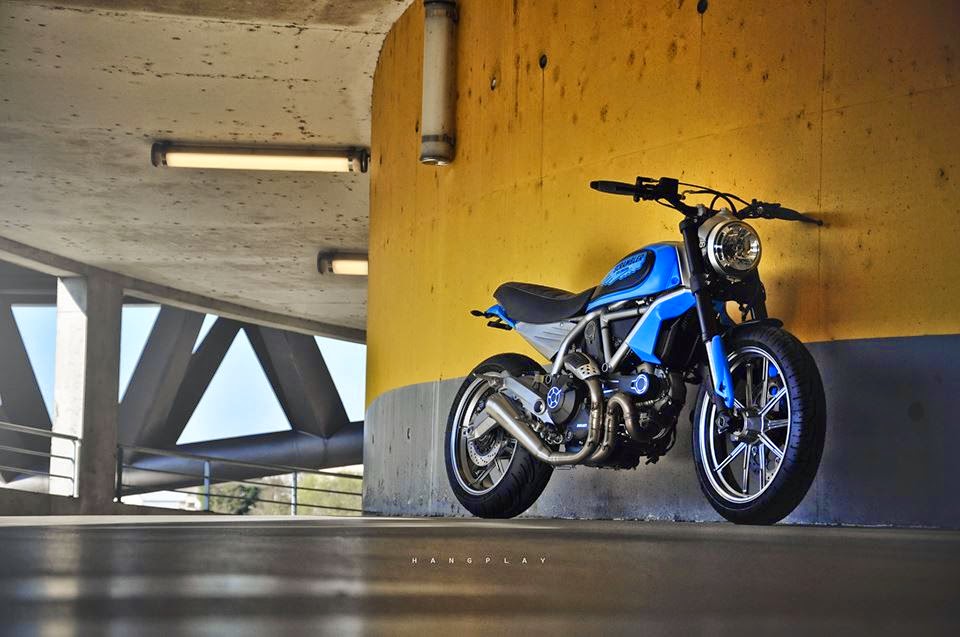 With all the hype around the new Ducati Scrambler it was only a matter of time before we started seeing custom versions being completed by independent workshops. The latest to pop up may not be the most extreme, but it's a great take on Ducati's original design. FCR Motorcycles in France completed their custom Scrambler for the Bike Shed's Paris show last month. I had the chance to discuss the Scrambler with Sébastien from FCR and learn exactly what they did to complete the build in this exclusive feature.