The 2019 Esposizione Internazionale Ciclo Motociclo e Accessori, or EICMA as it is commonly known, is in full swing. As always the world's motorcycle manufacturers have descended on Milan to showcase their up and coming releases for the year ahead. Amongst the many new motorcycles unveiled at the show were a handful of models that appealed to our retro/custom aesthetic. So in no particular order, here are 10 of our favorite new motorcycles from EICMA 2019.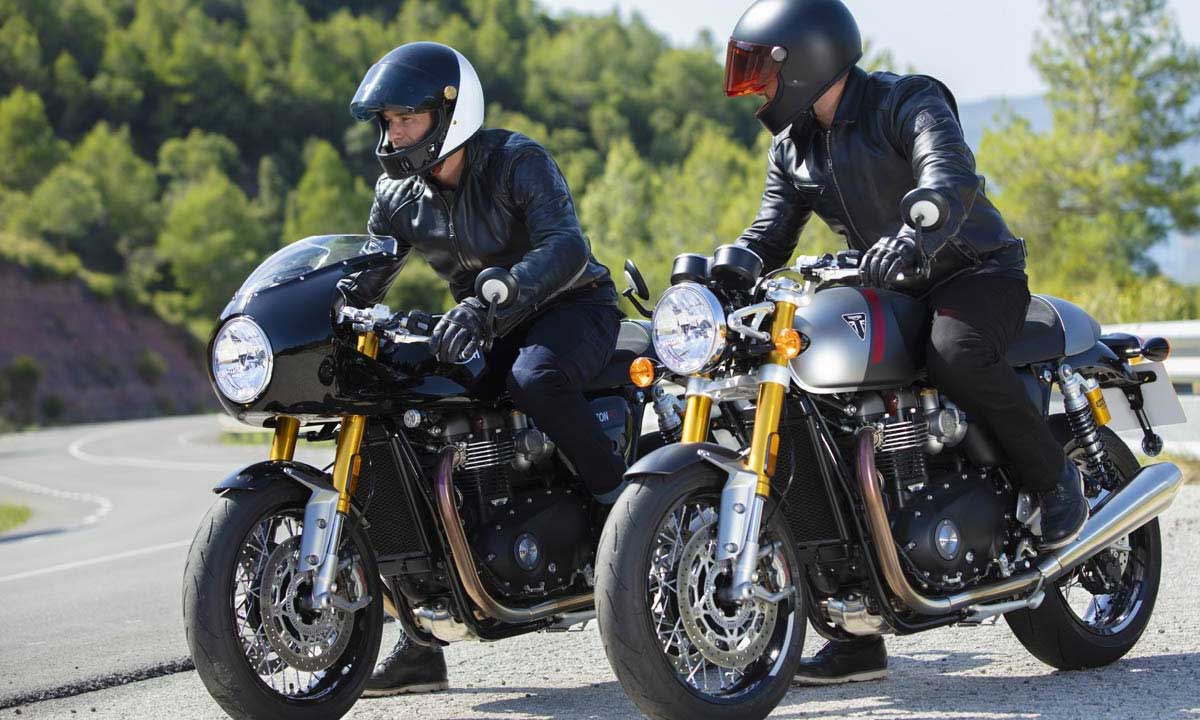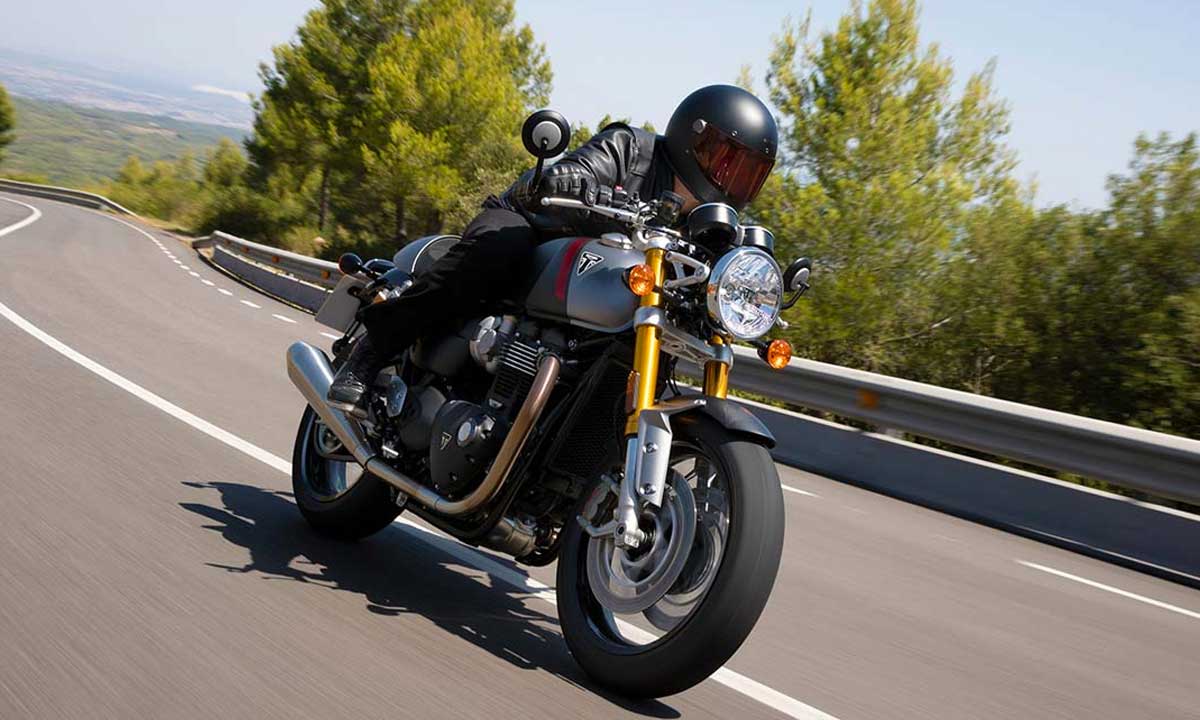 Same same, but different – 2020 model revisions
They aren't completely new motorcycles, but these revised models somehow still manage to get us excited.
Triumph Thruxton RS
Triumph dominates the world of modern classics. They currently offer the biggest range of retro-styled motorcycles of any manufacturer. Sitting at the top of their range is the venerable Thruxton. At EICMA 2019 the Brits added a new member to the Thruxton family which they've coined the RS.
The 2020 Triumph Thruxton RS is set to knock the Thruxton R off its position as top dog in the Triumph modern classics range. The more powerful RS teases an extra 8hp (105ps) out the Hinckley 1200 twin and delivers its 112Nm of torque at lower revs. The RS weighs less too thanks to lighter engine components and bodywork, and Triumph has even made the switch to a lithium-ion battery to shave off any excess pounds. The suspension on the Thruxton RS remains the same as the R and the brakes are a Brembo M50 setup.
As for styling, there's a long list of changes but most of them are subtle. Triumph has blacked out the engine, wheels and rear shocks and developed two color schemes that follow a sinister theme. Since the Thruxton RS offers improved performance over the R be prepared for a premium price tag.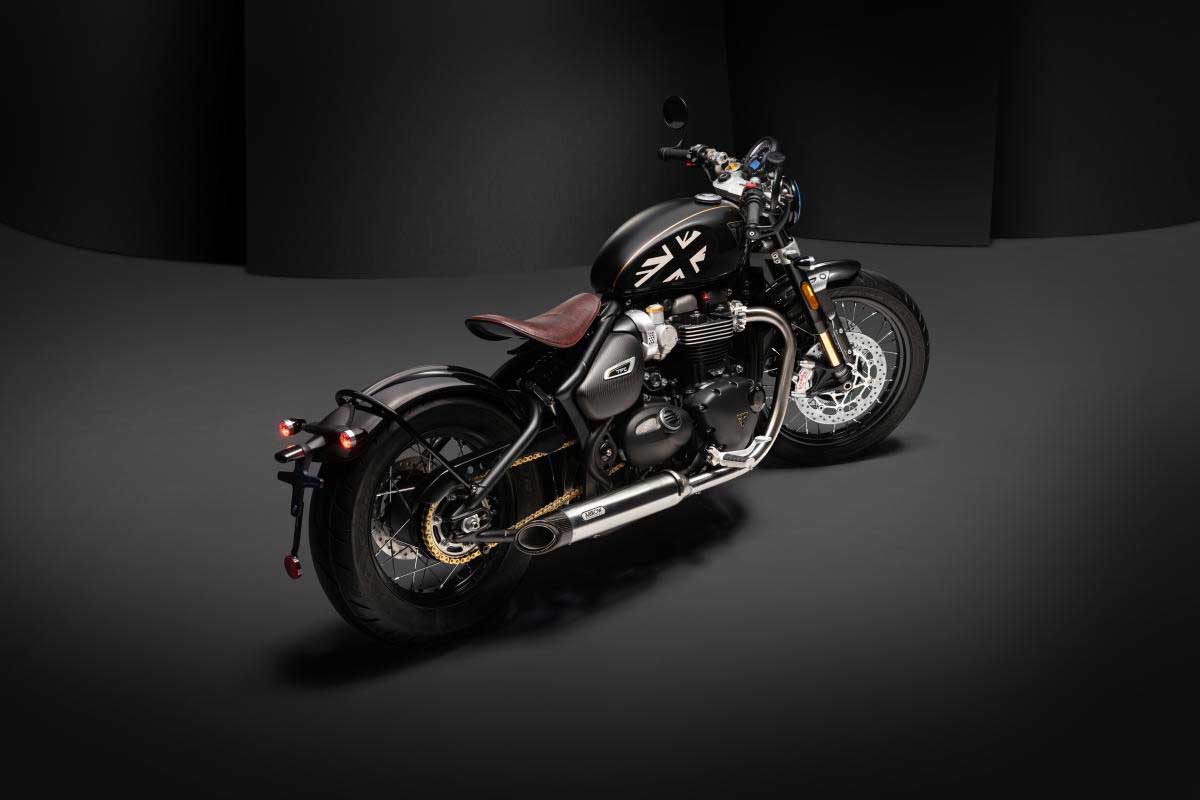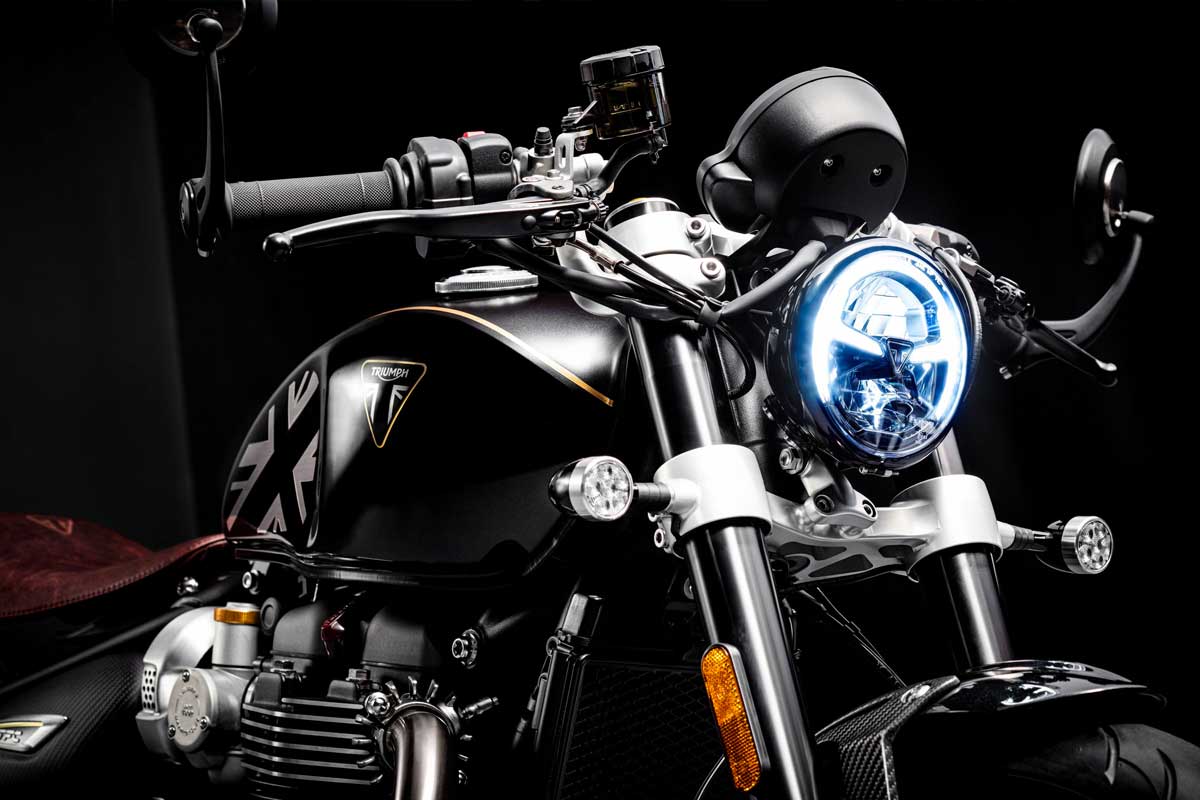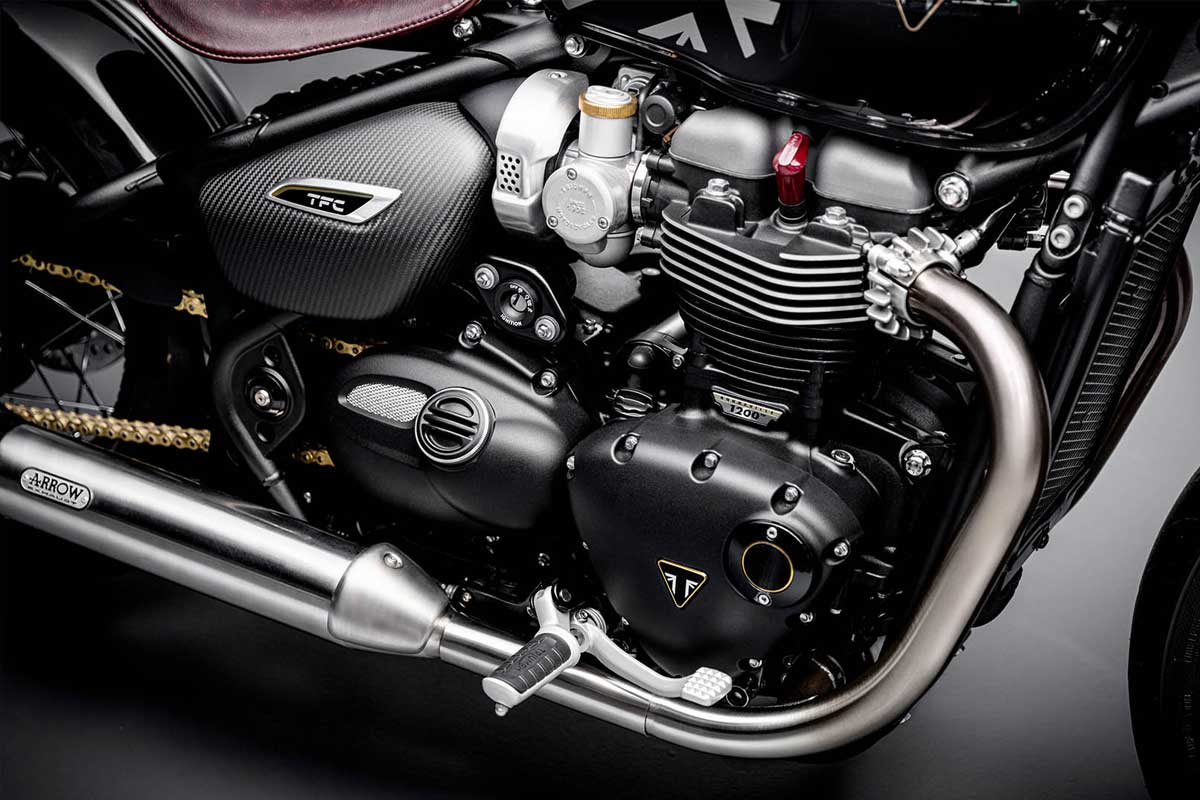 Triumph Bobber TFC
We've already seen Triumph Factory Custom versions of the Thruxton R and Rocket 3. Unveiled at EICMA 2019 was the third addition to the TFC family based on the Bobber.
The Triumph Bobber TFC will be available as part of an exclusive numbered edition of bikes. Only 750 will be produced and will come with a range of exclusive features, an exclusive price tag and an exclusive handover experience. This includes a signed certificate from Triumph CEO Nick Bloor, a TFC book, bike cover, wallet, rucksack, and it'll leave a bigger dent in your bank balance.
The big differences between the standard Bobber and a limited edition TFC are 10ps more power, 5kg less weight, LED lighting and a spattering of carbon fiber components. You'll also find Ohlins suspension at both ends of the Bobber TFC and an Arrow tuned exhaust.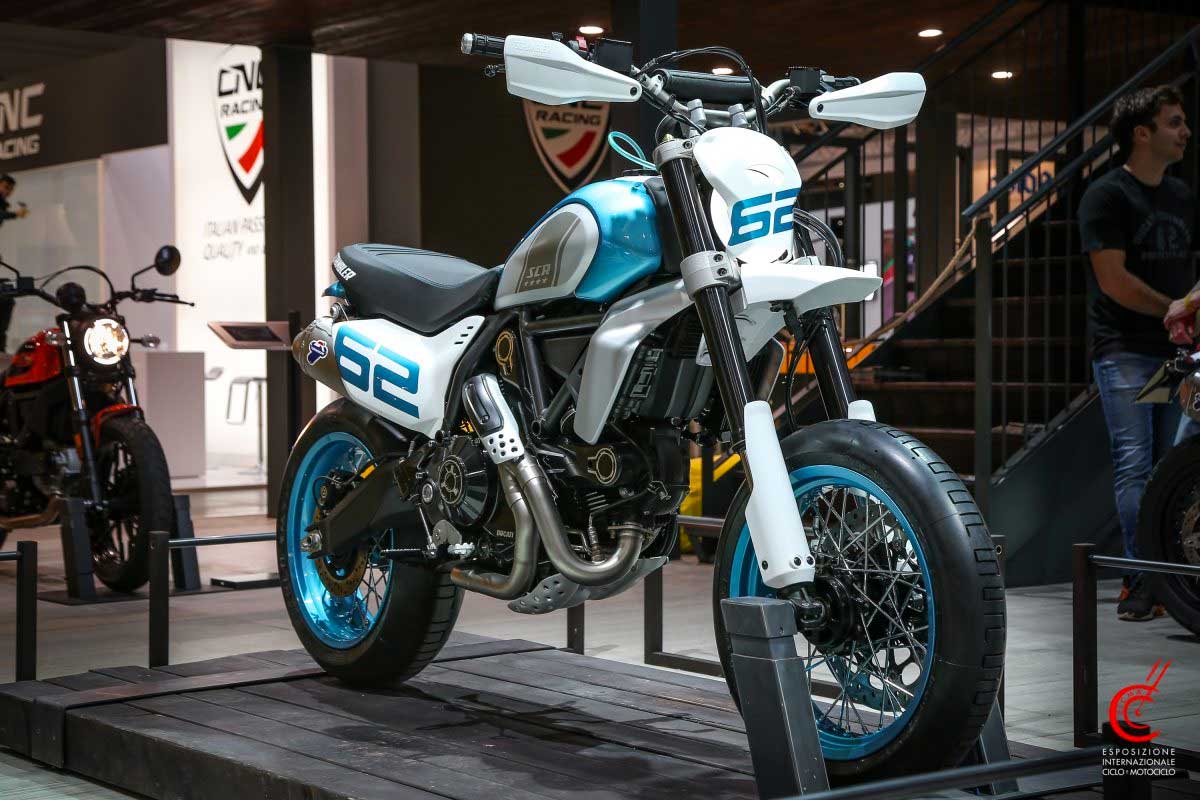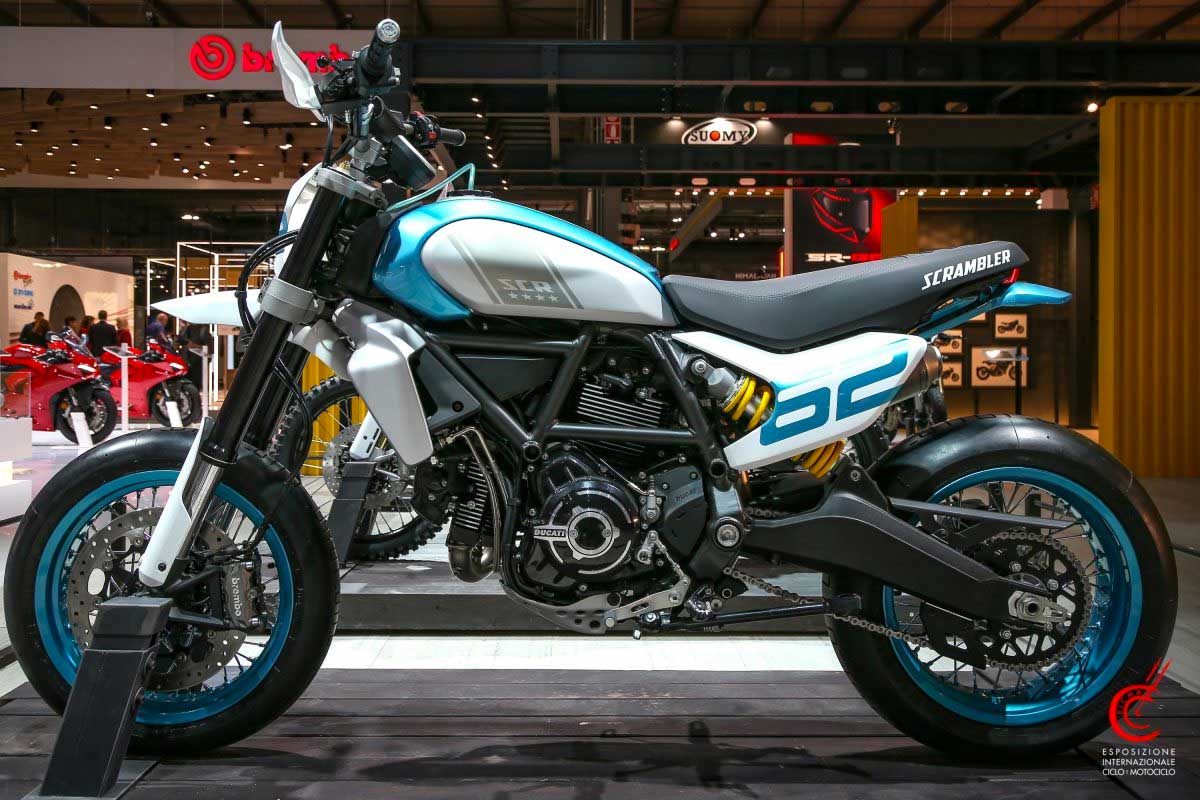 Ducati Scambler Motard
Ducati revealed 3 new models based on the Scrambler 800 and 1100 platforms at EICMA 2019. The least exciting is the blacked-out Icon Dark which is set to be the cheapest model in the 2020 Scrambler 800 range. In contrast, we found the other bike based on the 800 platform to be very interesting indeed.
The Ducati Scrambler Motard looks to be built using similar geometry to the Desert Sled. Details are still sparse on exactly what this bike will have to offer, and for now, it appears to be a concept rather than an actual 2020 production model. The Super Moto-esque Scrambler Motard shares styling similarities with Ducati's Hypermotard like its pointy front fender, racing plate style headlight shroud and brush guards on the handlebars. The bike on display at the show also wore slick track rubber on a set of spoked rims, a unique exhaust set up and race-inspired livery.
Take my money!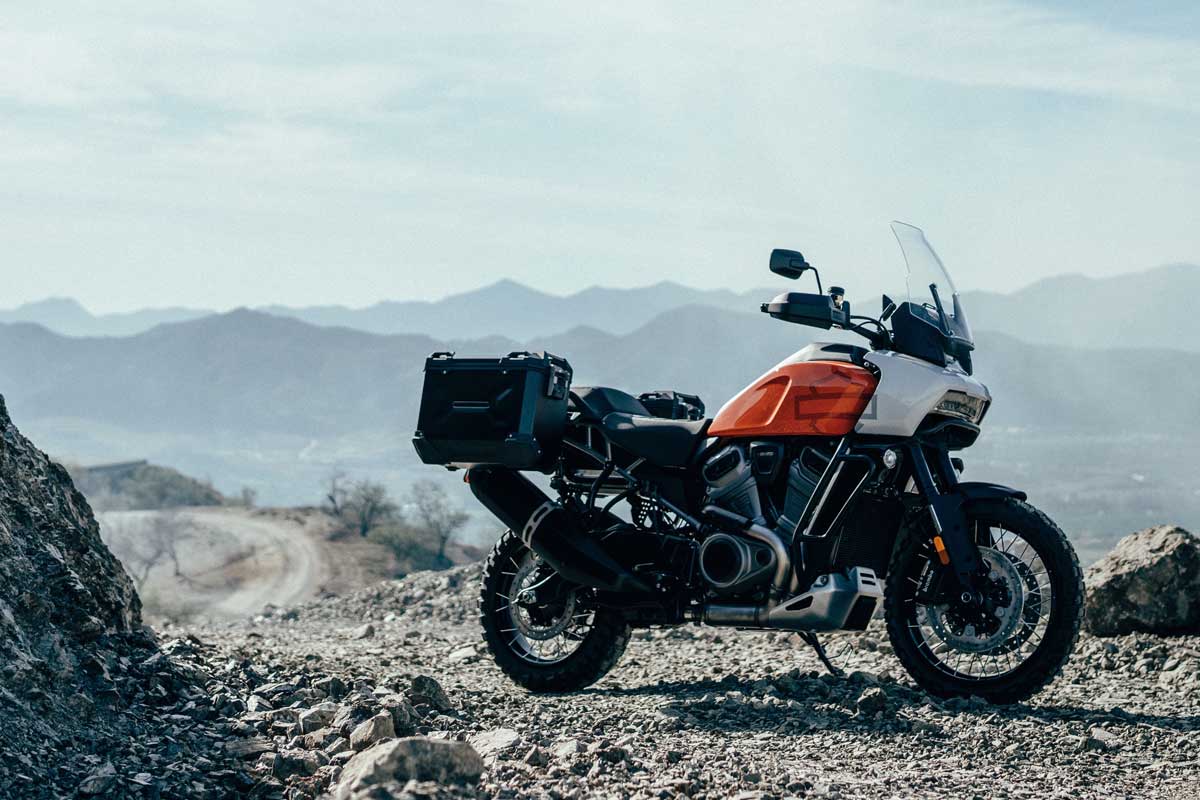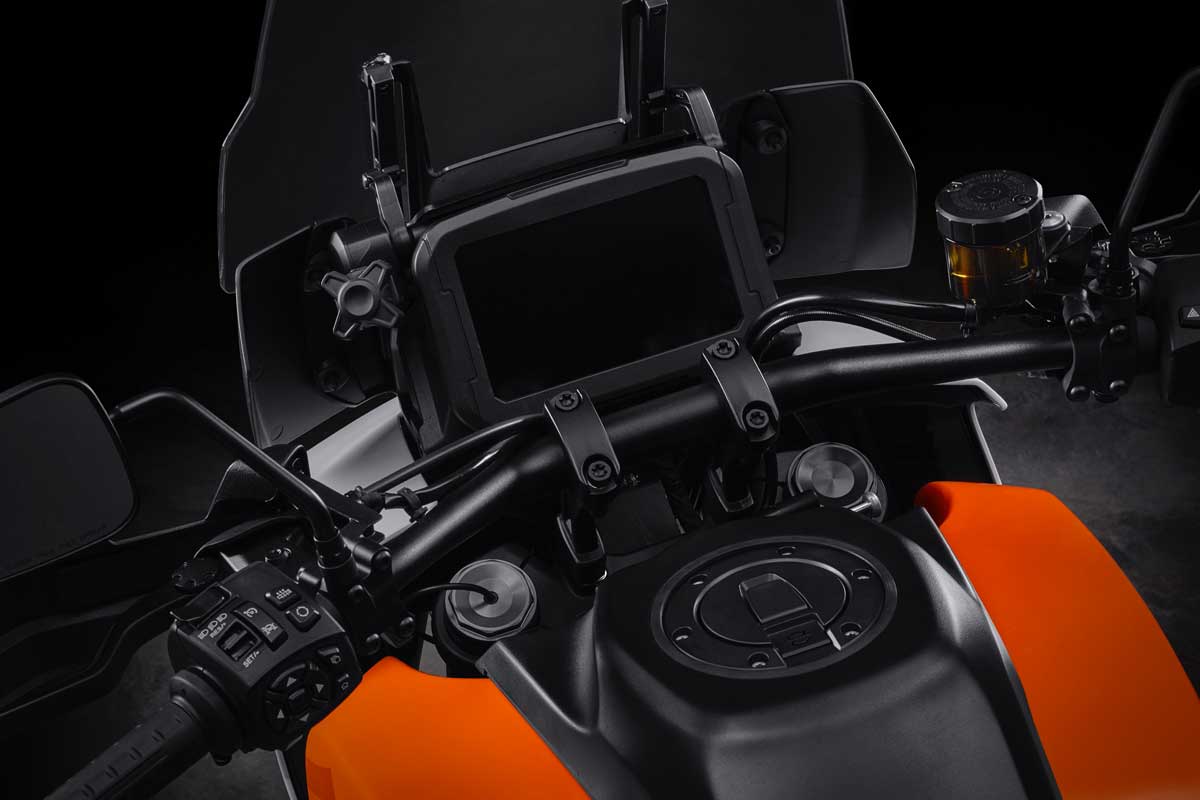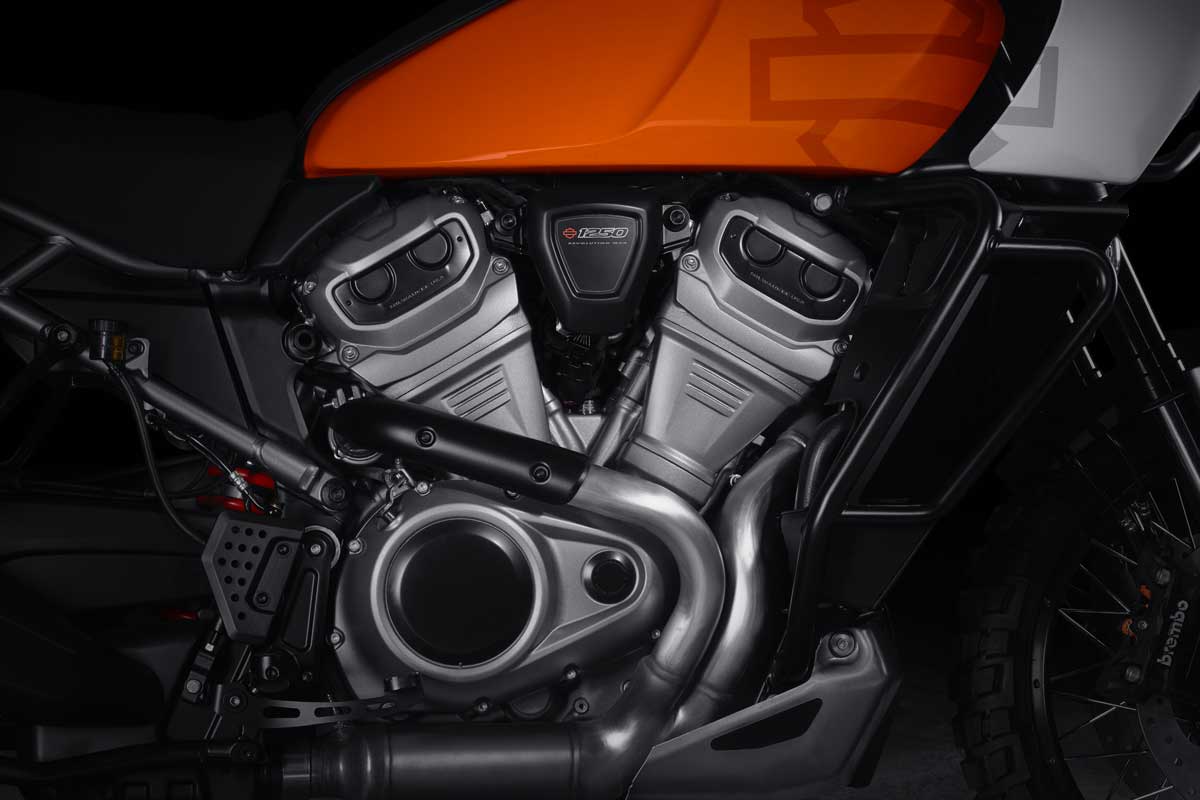 Off-road focus – 2020 ADV motorcycles
We must have missed the memo, but it seems Adventure bikes are all the rage right now. There was a myriad of new adventure styled rides unveiled at EICMA 2019. To our surprise, several of them appealed to our taste. If you're looking for a motorcycle that's more off-road capable than the current offering of retro-styled Scramblers but still want a bike that looks cool, we'd suggest considering these soon to be released ADV motorcycles.
Harley-Davidson Pan America
I have to admit when I first heard talk of a Harley-Davidson adventure-tourer I thought it was a joke. But as it turns out Harley is very serious about tapping into the adventure rider segment. To do this they have created the Pan America.
"The Pan America is a two-wheel multi-tool built to endure, designed to explore, and engineered for the unknown."
The Harley Davidson Pan America that went on display at EICMA 2019 is still in concept form, but Harley has assured everyone it won't be long till it's in production (2021). Powered by an all-new 145hp/90Nm 'Revolution-Max' 1250cc v-twin it'll pack plenty of off-road punch. As for similarities to anything else in the Harley range, it ends with the v-twin engine. The behemoth Pan America stands tall on USD forks and a mono-shock rear with purposeful off-road rubber. It's capable of carrying all your cross-continent camping gear and has a large digital dash that we'd expect to have all your off-the-beaten-track navigation needs covered.
Aside from the fact that Harley's never ventured down the adventure tourer track before, it's the Pan America's styling that surprises us the most. Although the bike looks a bit like the love child of an H-D Road Glide Special and a BMW R1250 GS it's definitely starting to grow on us.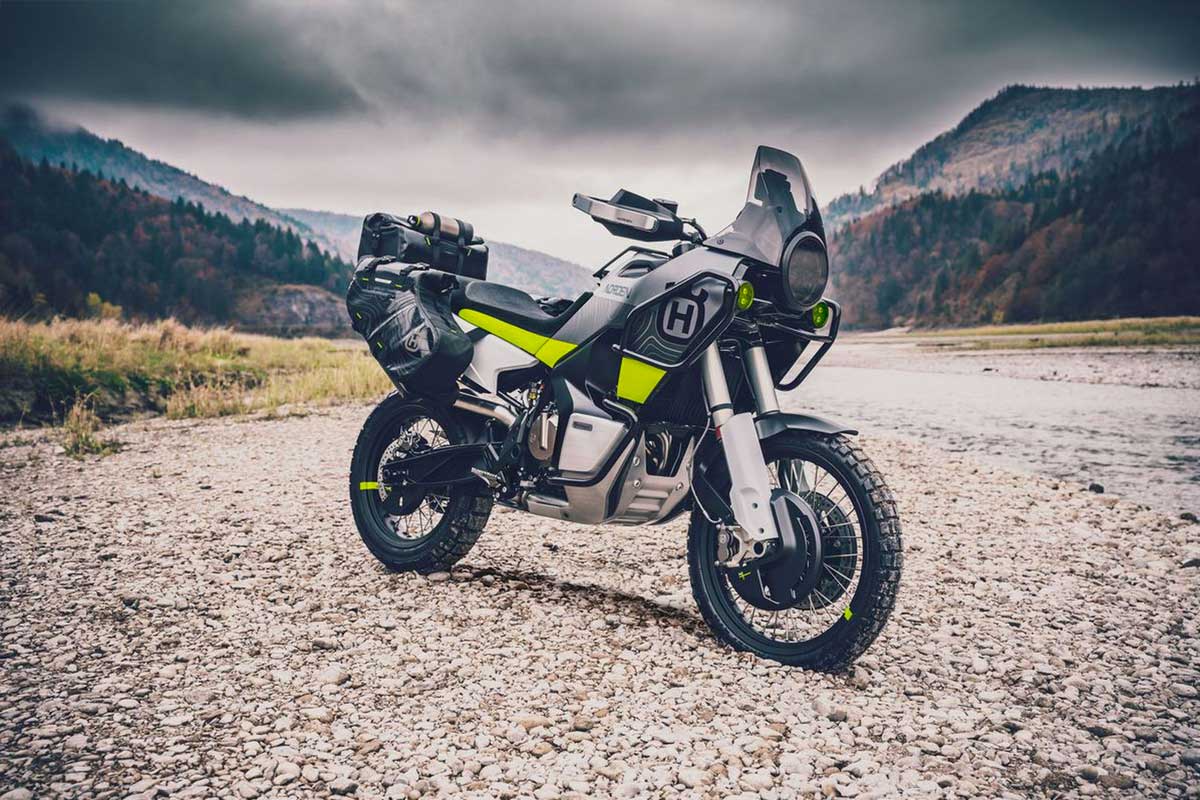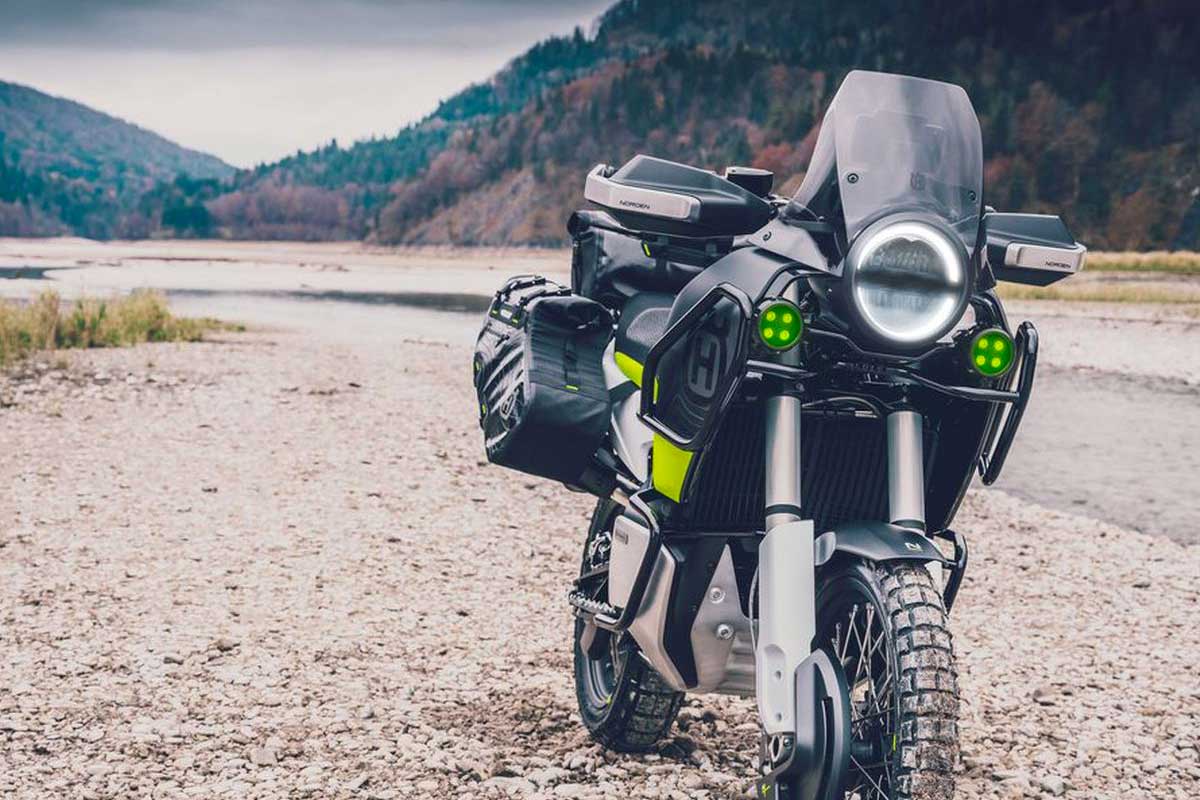 Husqvarna Norden 901
We're big fans of Husqvarna's neo-retro styled Vitpilen and Svartpilen. The KTM owned manufacturer revealed a few updates to both of those models this week in Milan, but it was the new Husqvarna Norden 901 that really piqued our interest.
The Norden 901 is a concept that we hope, like the Vitpilen and Svartpilen, will go into production with very few changes. This Norden, which translates to 'the north',  is an adventure-tourer designed to tackle long-distance travel across all kinds of terrain. This new model will definitely have KTM blood running through its veins and one of their 899cc LC8c parallel twins pumping it. While on paper the Norden may appear a bit like a KTM 890 Duke the similarities aren't carried over to its styling.
Like the Vitpilen and Svartpilen, the Norden 901 is distinctly unique. It has a futuristic Anime look about it that will turn heads just as easily as it does corners. It's not all for show though. The Norden is covered in battle-ready crash protection, can be equipped with luggage for the long haul and will hold enough fuel to get you from A all the way to Z.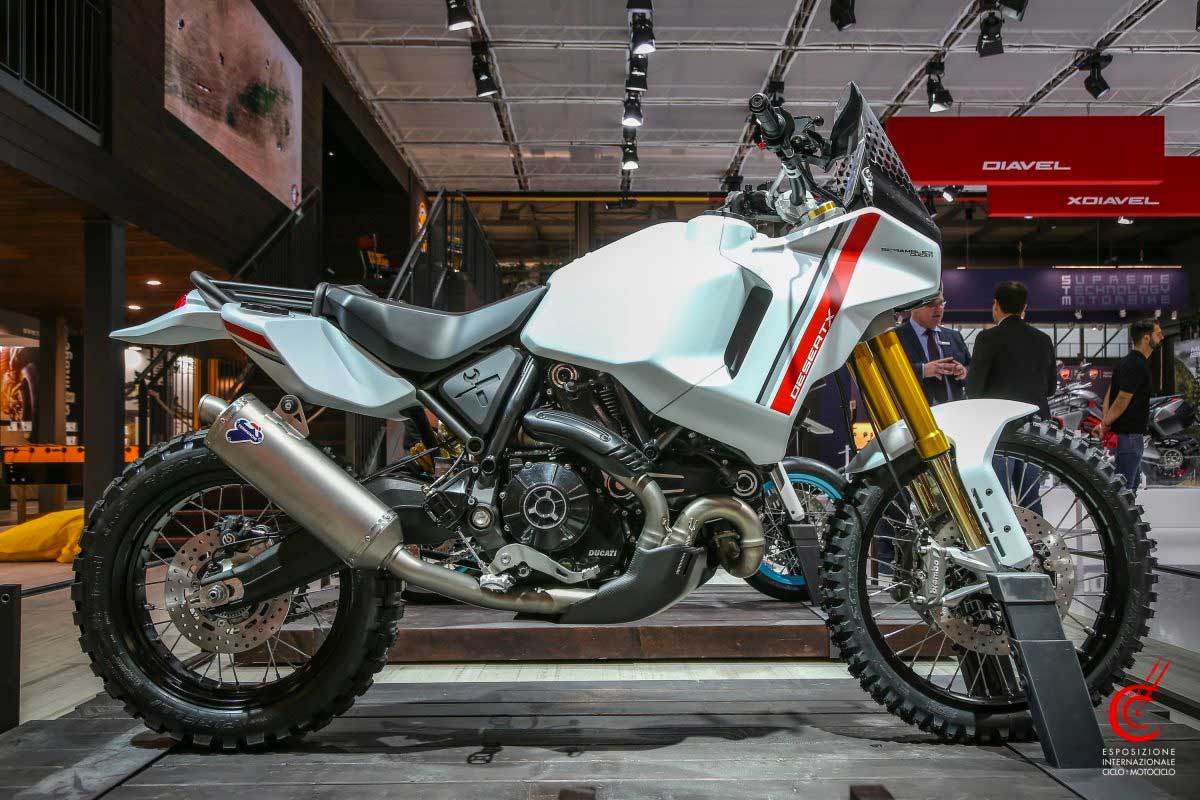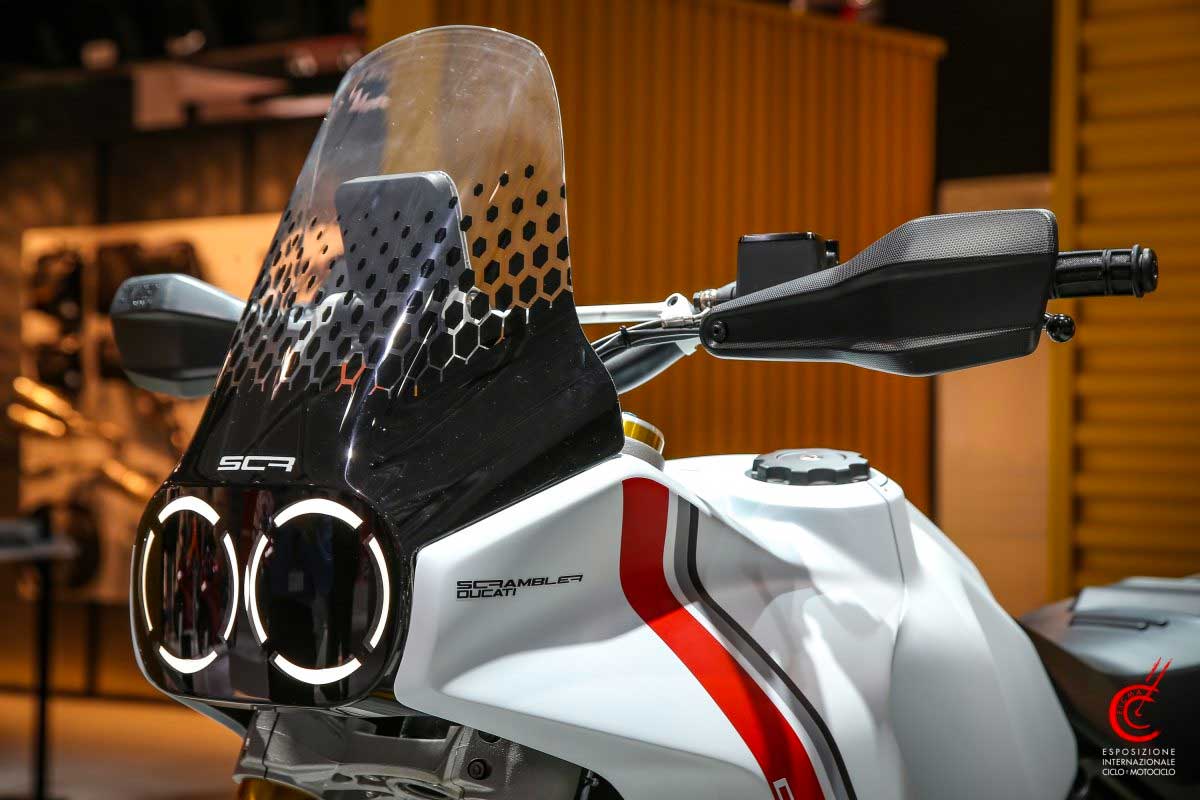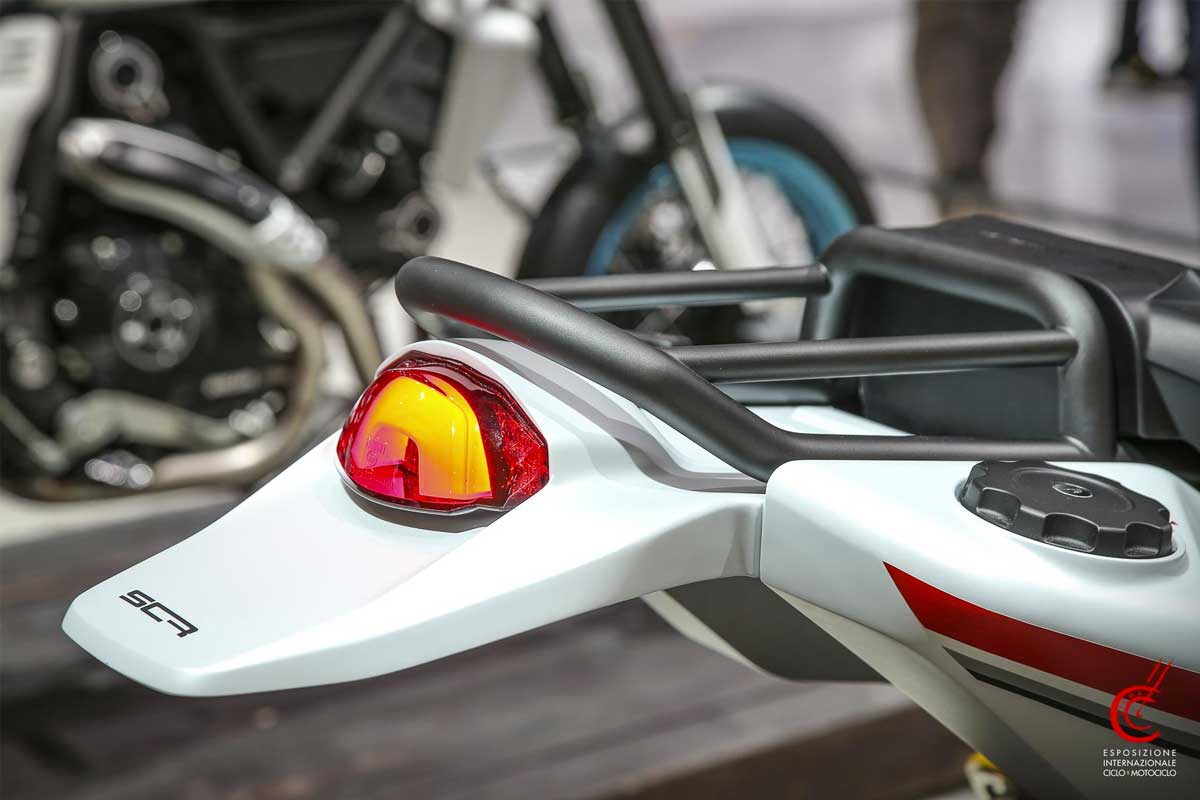 Ducati Scrambler Desert X
The third addition to the Ducati Scrambler range bares little resemblance to its Land of Joy comrades. Based on the newer Scrambler 1100 engine platform is the new Ducati Desert X. Designed as a kind of homage to the Paris Dakar winning Cagiva Elefant the Desert X looks set to challenge the likes of BMW's GS series motorcycles.
Similar to the Desert Sled the Desert X stands much taller than the other bikes in the Scrambler series. A large capacity tank promises touring levels of mileage and it comes pre-equipped with racks to hold your luggage. Twin LED headlamps are tasked with lighting your way and there are brush guards and a belly pan to protect both your hands and the engine from hard knocks.
Ducati clearly wanted us to know this bike would be off-road capable with their choice of rubber on the 21/18 inch spoked wheels. The high mount exhaust could see it performing water crossing with ease and there even appears to be a tool kit built into the frame for roadside Desmodromic valve adjustments (don't try that at home).
Do we think there's room for a modern-retro Dakar tribute in the already bloated Scrambler range? Hell yes!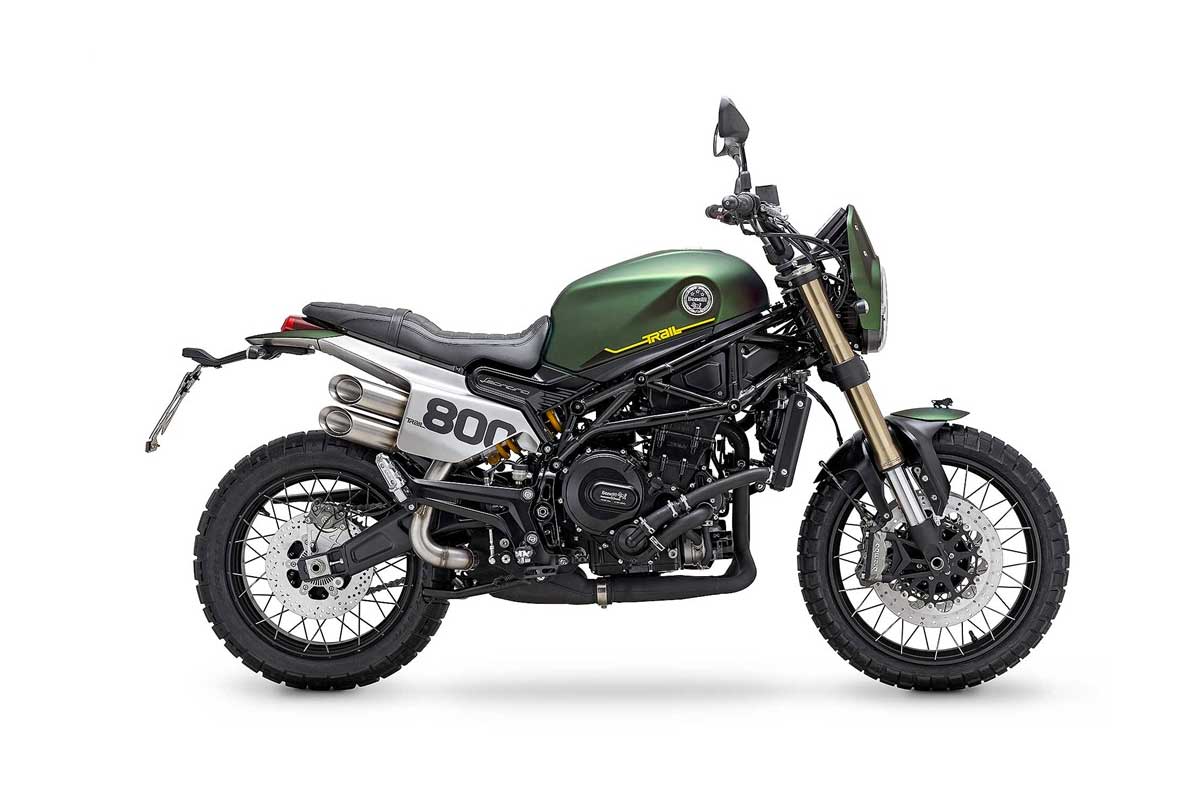 EICMA 2019 Retro/Street Range
Modern classics and factory customs built for the street. These are the EICMA 2019 releases that blend style and function exactly the way we like it.
Benelli Leocino 800 Trail
Benelli isn't a brand that's often on our radar, but the Scrambler styled Leocino 800 Trail could change all that. The Leoncino 800 Trail bears a resemblance to Yamaha's XSR series of bikes. However, the Italian's seem to have done a better job of depicting modern-retro design. As far as off-road capability goes I'd be hesitant to pilot the Leocino 800 Trail over anything more than loose gravel, but it's not the only Scrambler on the market that puts style before off-road substance.
The Leocino 800 Trail wears adjustable 50mm Marzocchi USD forks and a single pre-load adjustable rear shock. The liquid-cooled 745cc twin offers a decent 86.1hp and 67Nm of torque that utilizes liquid-cooling. The bike's brakes are supplied by Brembo and the spoked wheels wear Pirelli Scorpion Rally dual-purpose rubber. Benelli has topped off the Scrambler styling with a pair of twin slash-cut pipes peeking out from behind a racing styled side panel. Sei Bellissima!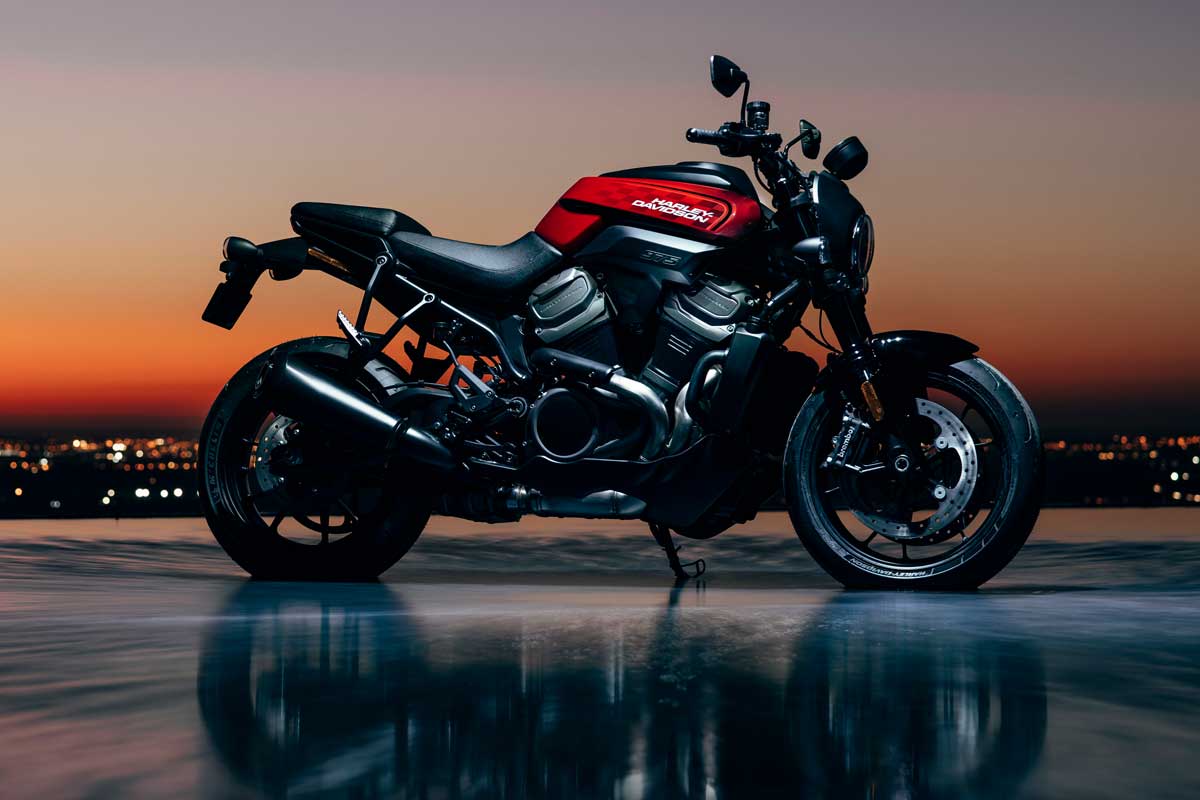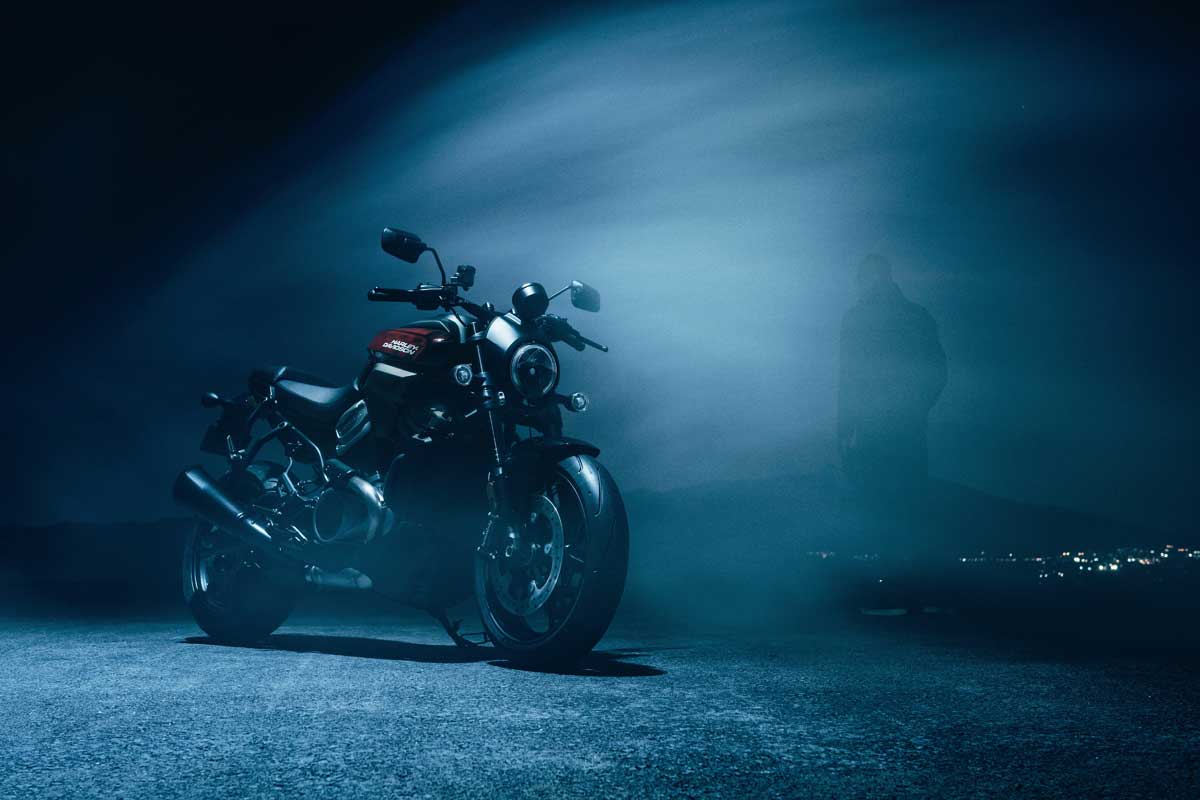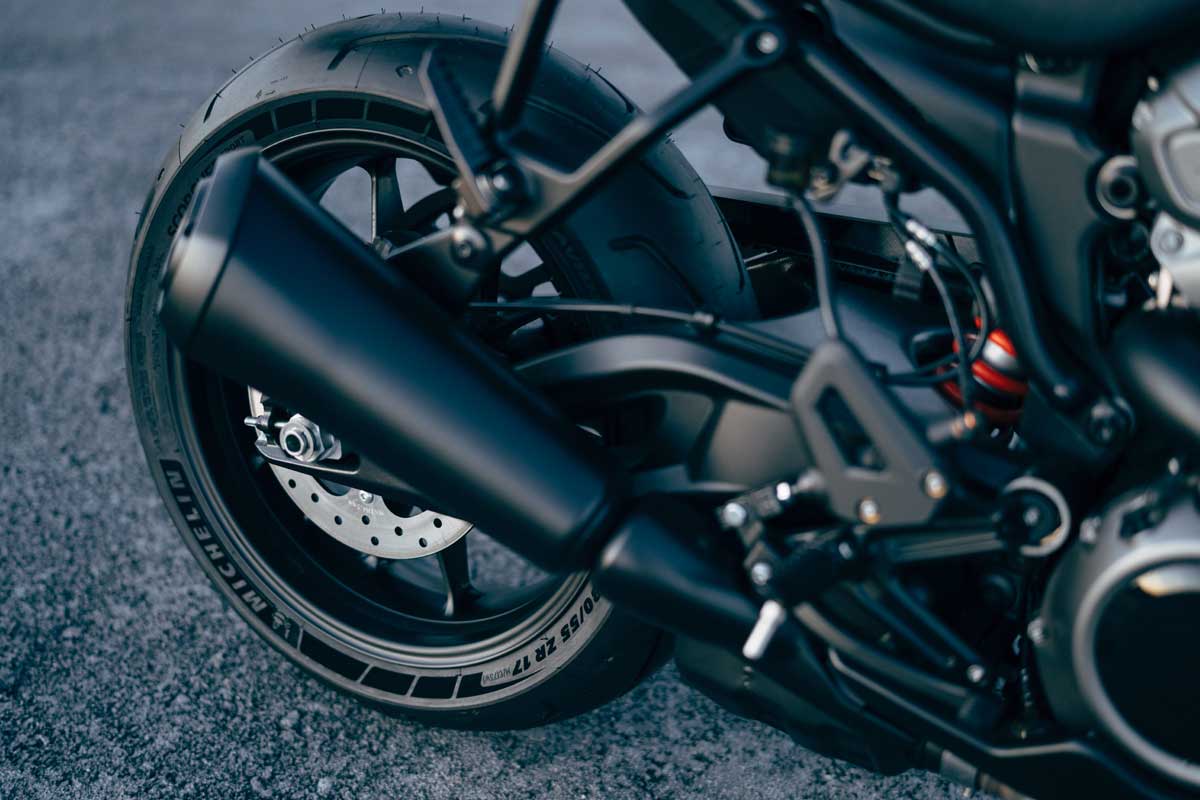 Harley-Davidson Bronx
Another completely new direction that Harley Davidson is set to head in 2021 is into the streetfighter segment. Similar to the Pan America the new Harley Davidson Bronx has very little in common with any other models in the companies existing range.
The Bronx will also be powered by a new Revolution Max engine. However, for its release, it will run a 975cc version of the liquid-cooled v-twin. Don't let this put you off though as the 975 still packs a hefty punch with 115hp and 90Nm of torque. Unlike earlier HD engines, the Revolution Max uses internal counterbalances to subdue vibrations. This has allowed Harley to use the engine as a stressed member which results in less weight.
As for styling, the Bronx has more in common with a Yamaha MT-01 than anything in the Harley range (my how the tables have turned!), but that's fine by us. You'll also find a sportbike style suspension and brake package and Harley has teamed up with Michelin to develop their very own tires for this canyon carving brute.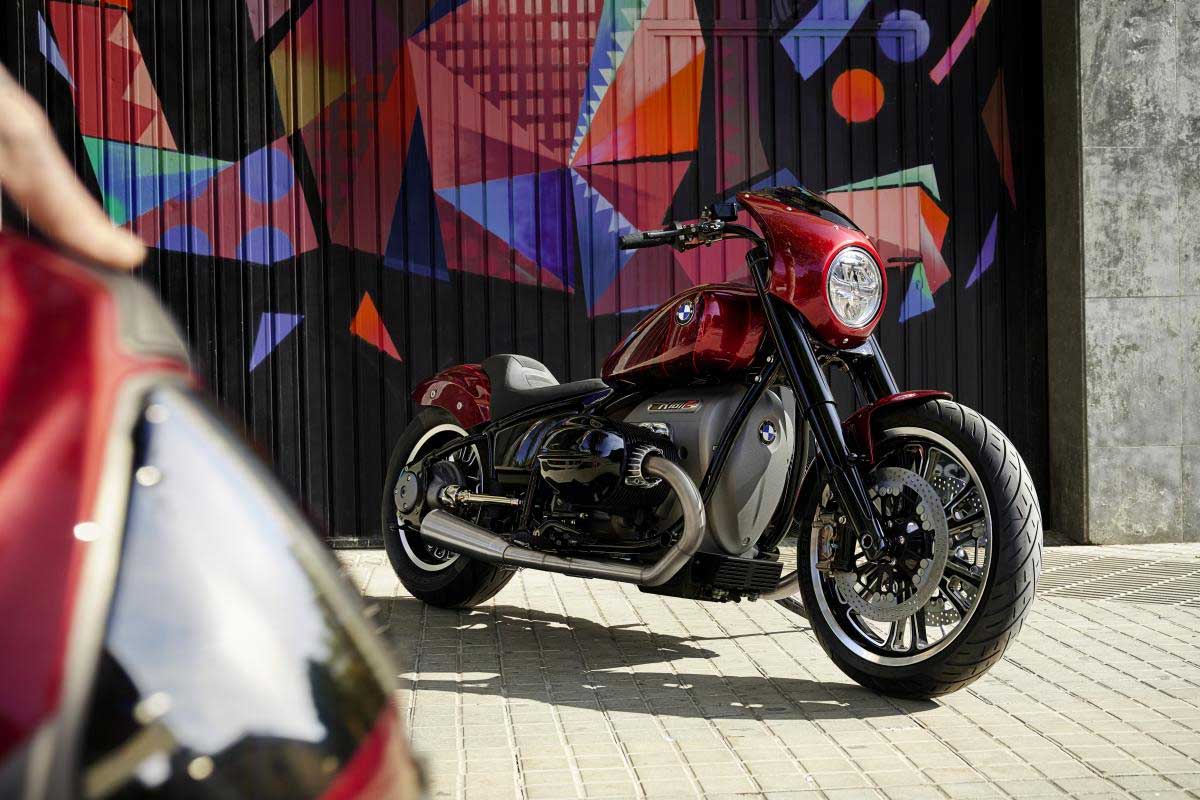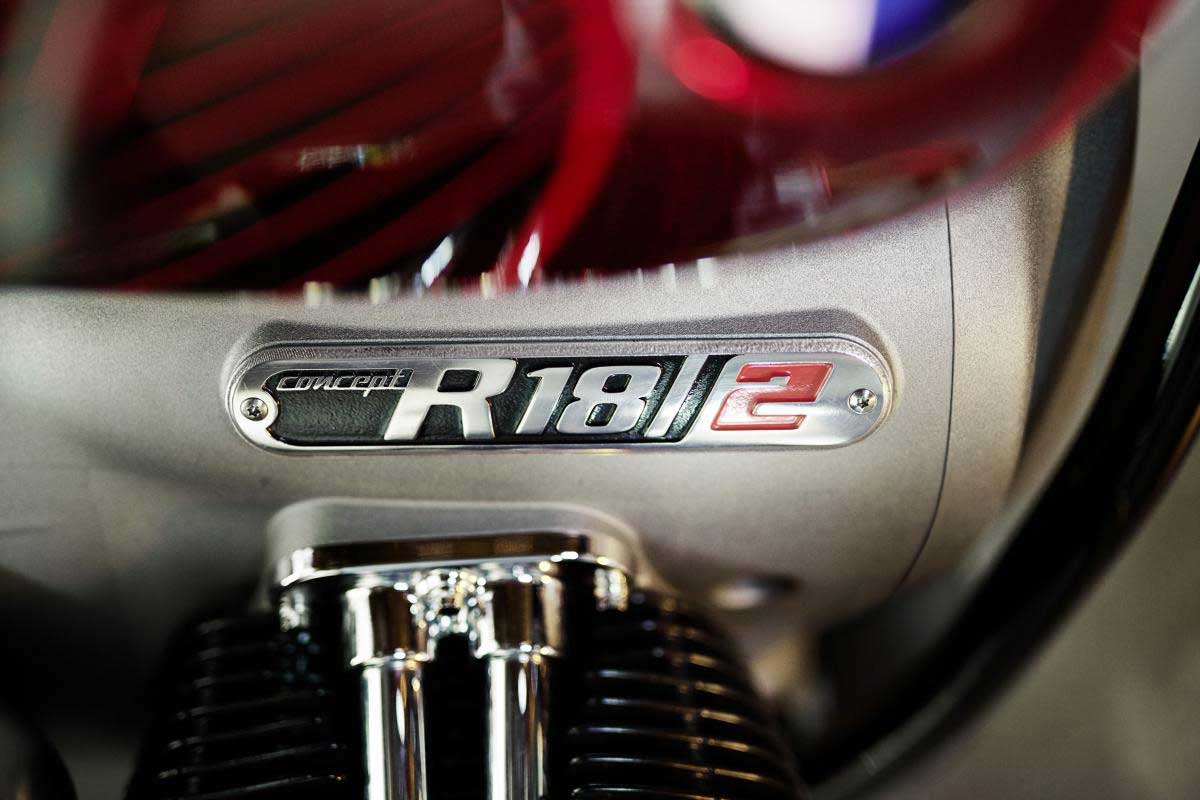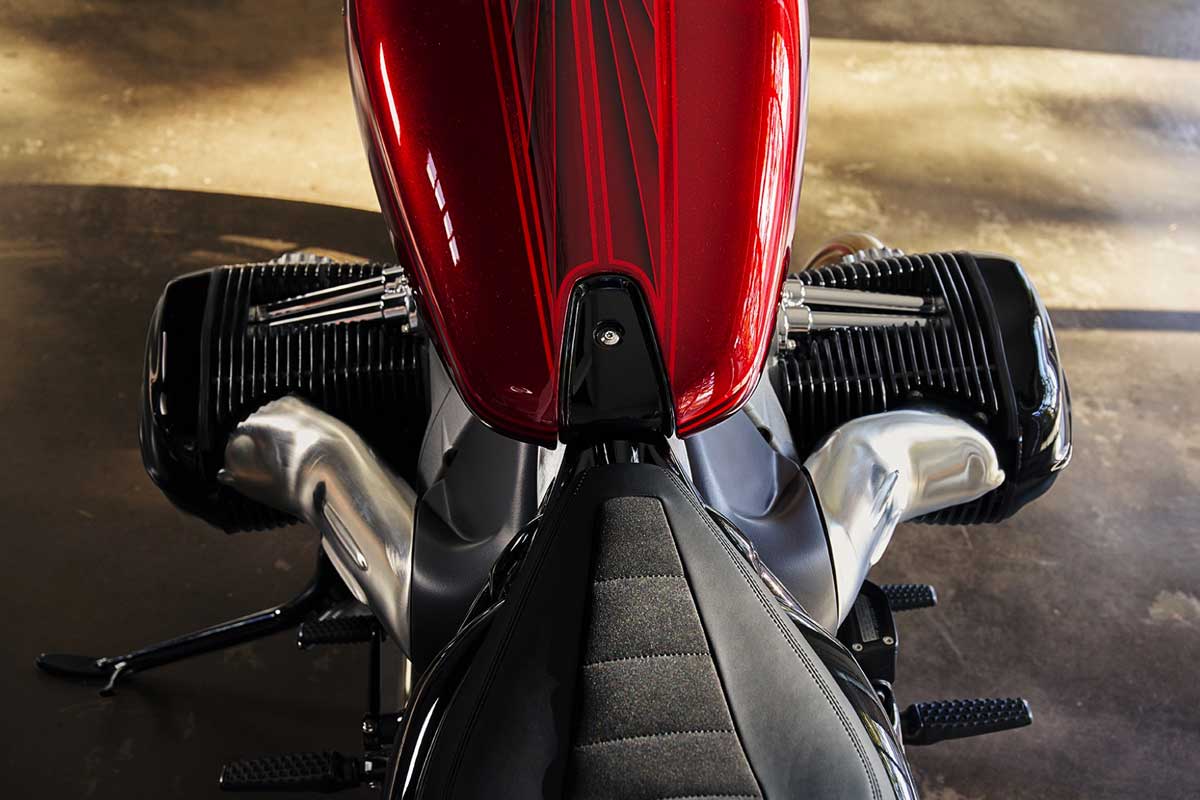 BMW R18/2
BMW Motorrad unveiled their R18 roadster earlier this year to the sound of cheers…and a few jeers. To some, it seems no one can make a roadster but Harley, however they Germans look set to prove neigh sayers wrong. Less than 6 months after the R18 was first unveiled BMW has pulled the covers off a second roadster concept at EICMA 2019.
Similar to the hugely successful R9T it seems BMW wants R18 customers to embrace the idea of customization. The R18/2 is a departure from the R18's classic BMW aesthetic. Finished in showy candy apple red paint it's a street-custom designed to demand attention and spark imaginations.
"The Concept R18/2 is uniquely extrovert. Elements from the past and future of BMW Motorrad merge here to create a captivating cruiser, making a powerful statement. It's a highly emotional bike designed for active riding. At the same time, the Concept R18/2 reflects the range of characterizations and customer dreams that we are able to realize using the same backbone," says BMW Motorrad head of design Edgar Heinrich.
The R18/2 is powered by the new 1800cc air and oil-cooled boxer twin. BMW has left us in the dark regarding the engine's power figures, but we think it's safe to say it'll have plenty of horses on tap.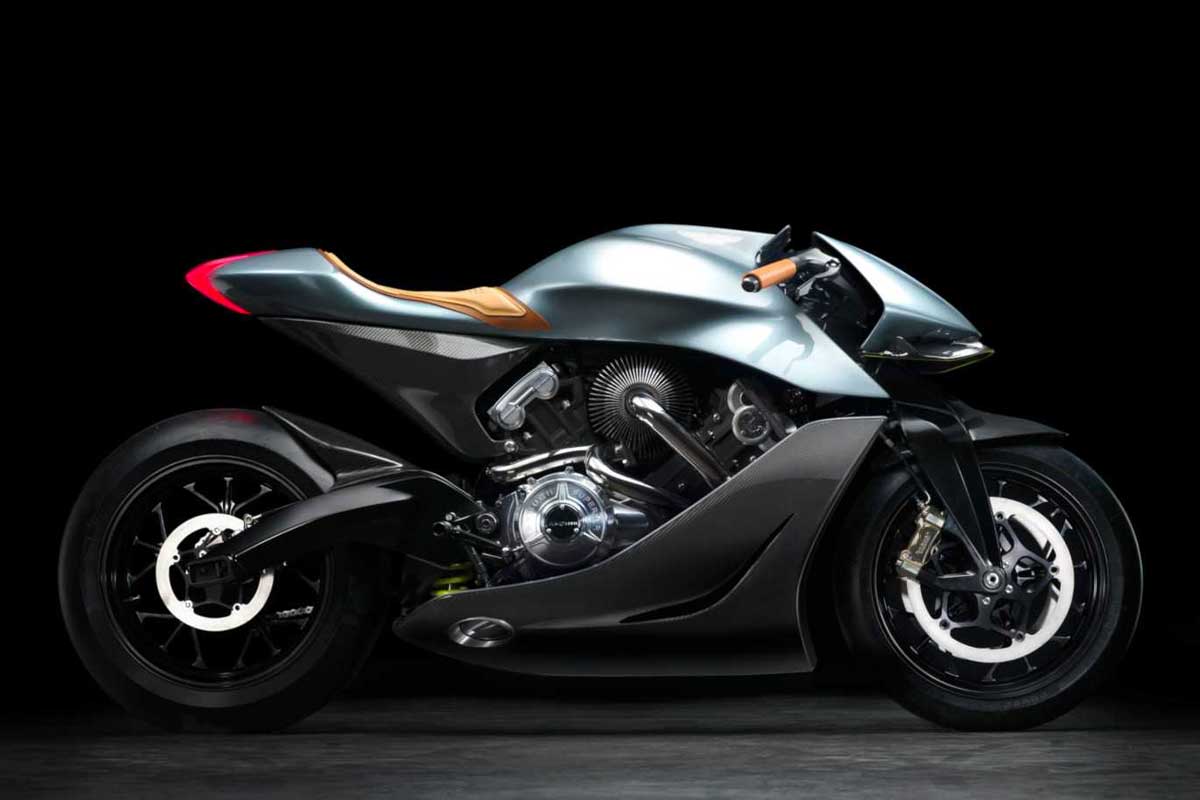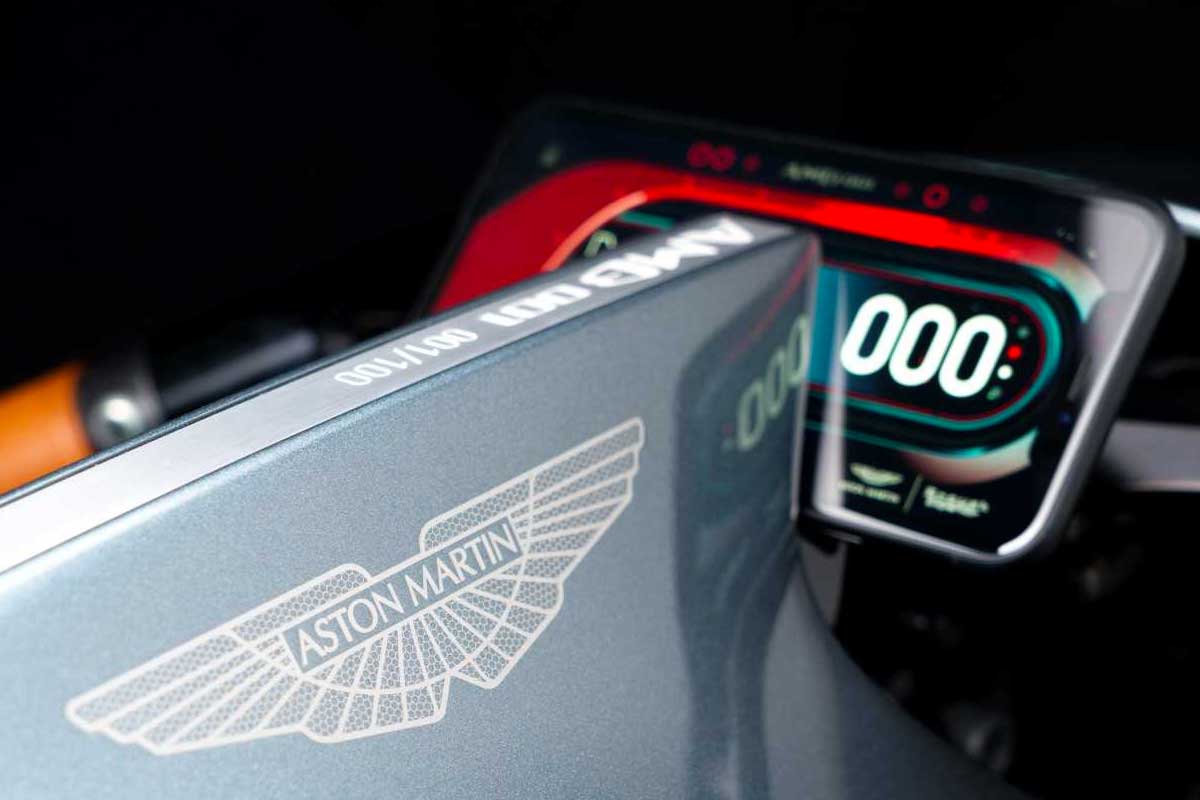 Sell your kidneys expensive
Every year at EICMA there are one or two motorcycles that most of us will never be able to afford. It seems ludicrous but there must be a market for machines like these amongst the ridiculously rich. At EICMA 2019 there were a few such machines on show, but one stood above the rest as the most exclusive and ostentatious.
Aston Martin x Brough Superior AMB 001
As soon as you learn of the breeding behind the limited edition AMB 001 it is clear this will be one expensive motorcycle. Yes, it seems that Aston Martin and Brough Superior have teamed up to create 100 of these AMB 001 motorcycles. They're priced at a touch over $120,000 USD each and are designed expressly for track use only.
So what do you get for your six-figure spend? Specs are still mostly under wraps but there is talk of a 180hp turbocharged v-twin from Brough. The bike is constructed using a mix of carbon fiber, aluminum, and titanium components and features touches of elegance such as the hand-stitched Oxford leather seat. It also appears the AMB 001 will run a duo-lever suspension set up rather than more traditional alternatives.
Although we won't know all the details of this exclusive machine for a couple more months, one thing is for sure. The only thing that will make your eyes water more than the price of the AMB 001 is the thickness of its seat!