Triumph certainly seem to have gotten the formula right when they released their Thruxton R. I've heard both seasoned motorcycle journalists and Thruxton R owners state that there's nothing they'd change about the top of the range cafe racer. For the most part, I'd agree, but I'm also a big believer that there's always room for improvement. I've seen a few workshops give it a go with decent results, but now it's Triumph themselves who are stepping things up. Feast your eyes on the new, limited edition Thruxton Triumph Factory Custom.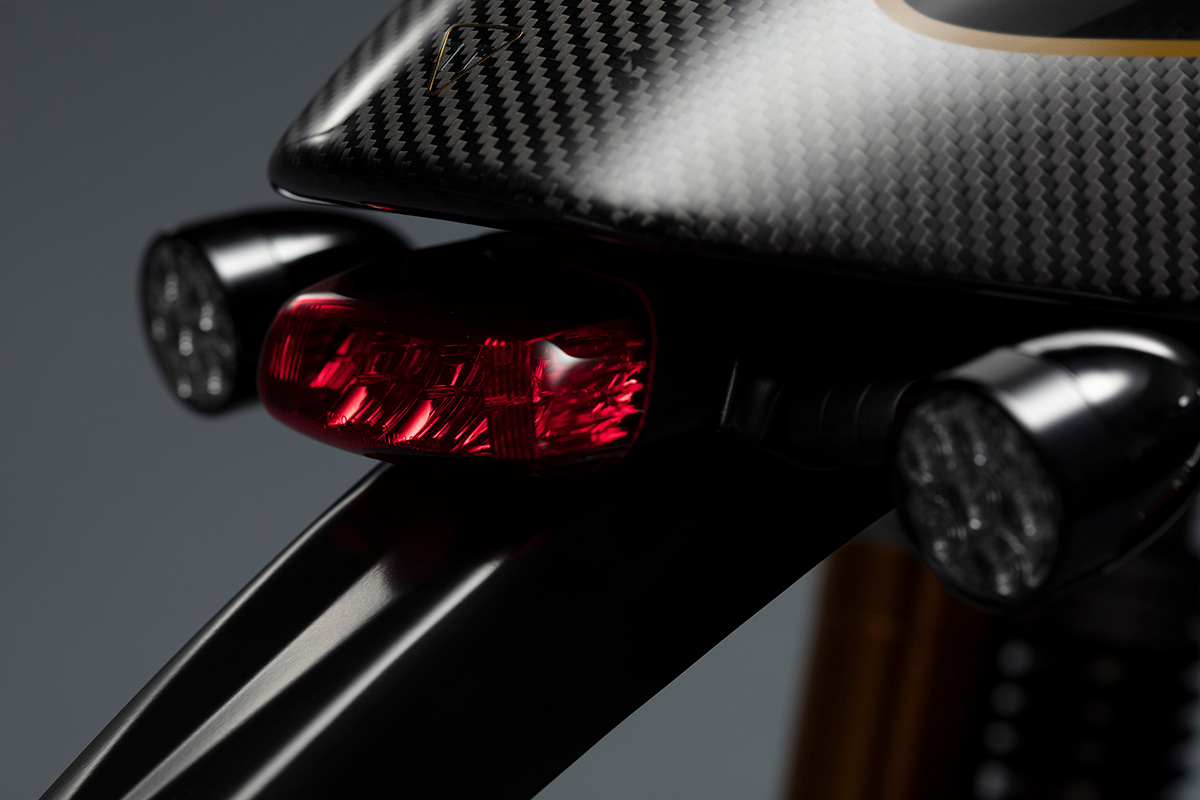 The new Triumph Factory Custom series is the latest addition to Triumph's rapidly expanding Modern Classic range. To kick things off the new range will include 2 limited edition models, the soon to be released Triumph Rocket TFC and this, the new Thruxton TFC. Triumph is positioning the new models as "exclusive" and is producing them in suitably small quantities. This, of course, means if you want to own a Triumph Factory Custom you're going to have to act fast… and dig deep.
"The new Triumph Factory Custom story represents the most beautiful, exclusive and desirable motorcycles ever made." – Triumph Motorcycles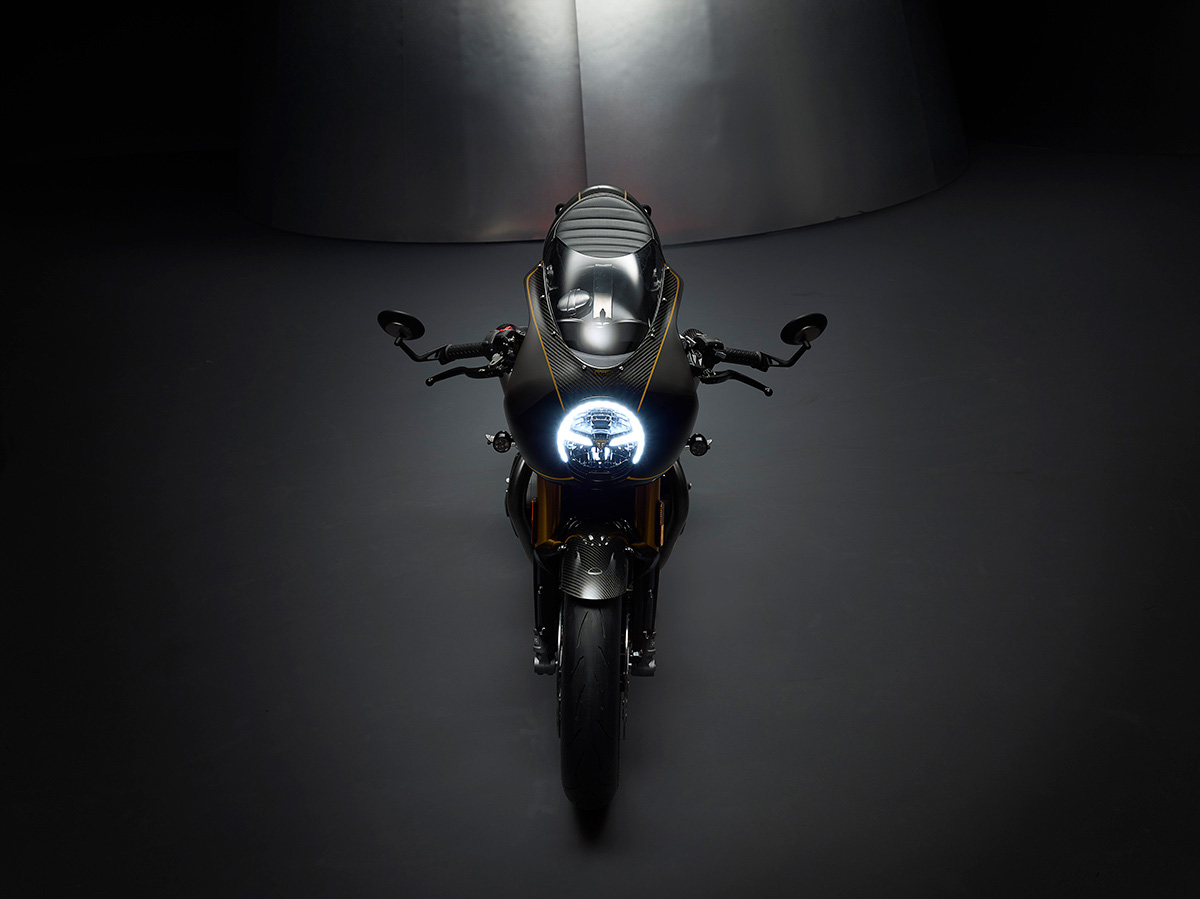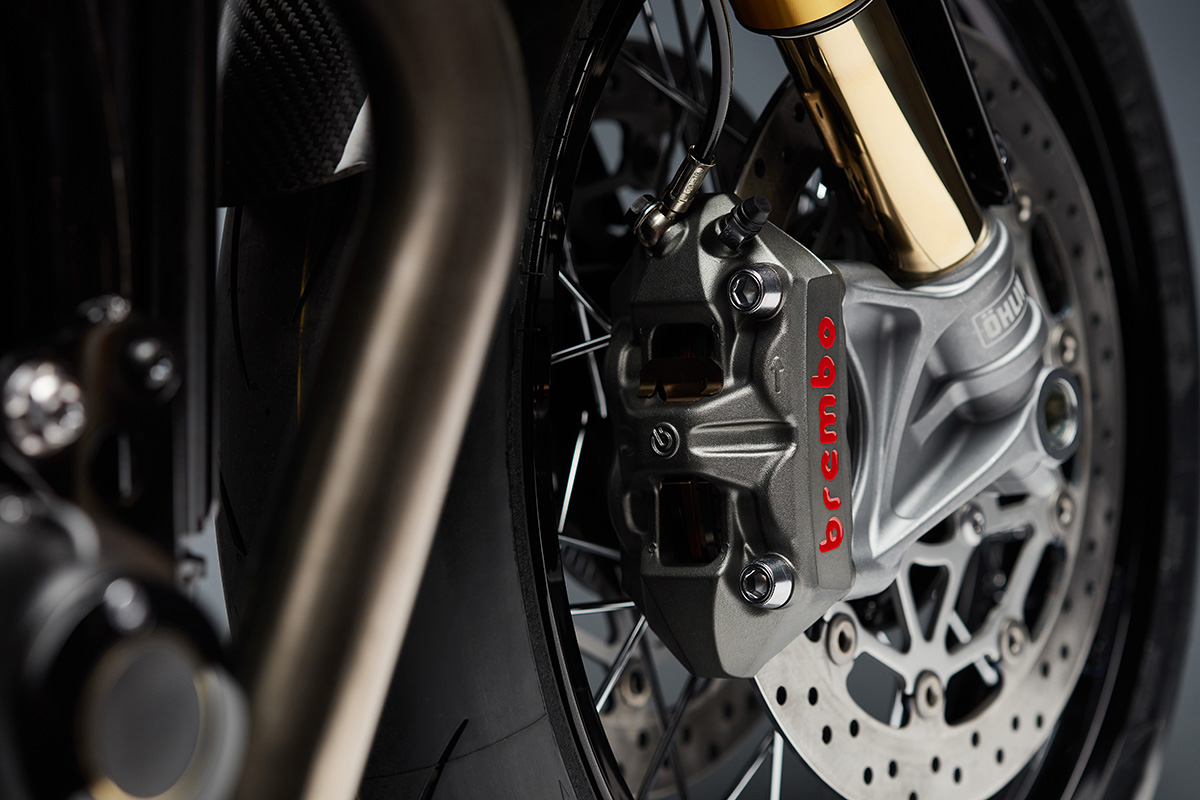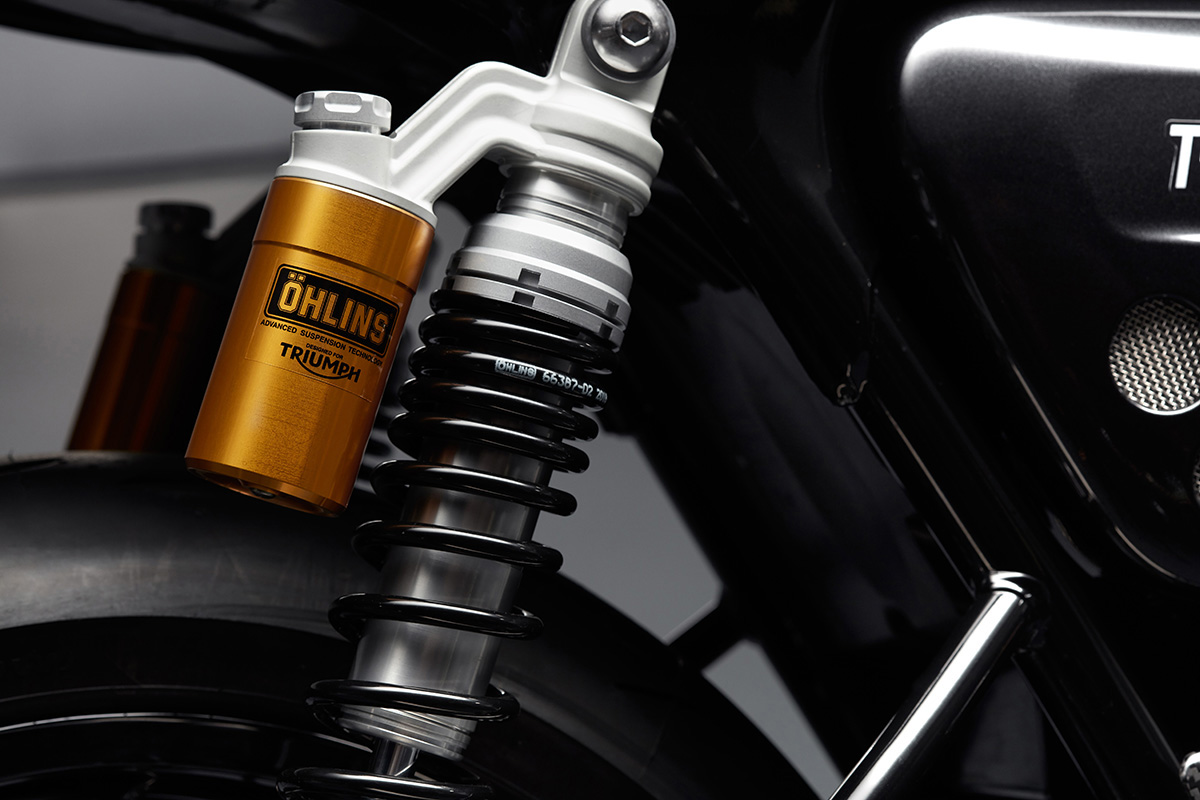 So what is it that makes this new model so special, aside from being a limited run? To sum it up, more power, more torque and less weight. For starters, Triumph has recreated the Thruxton's svelte fairing, rear cowl, and fenders from carbon fiber. The Thruxton TFC frame has been re-engineered to use weight-saving aluminium rails and the new Vance & Hines mufflers are built from both titanium and carbon. The weight benefits of all this equates to a 22 pounds or 10 kg reduction. As for the Thruxton TFC engine, it gets a special tune that produces 10 extra horses for a 107 bhp peak and 115Nm of torque.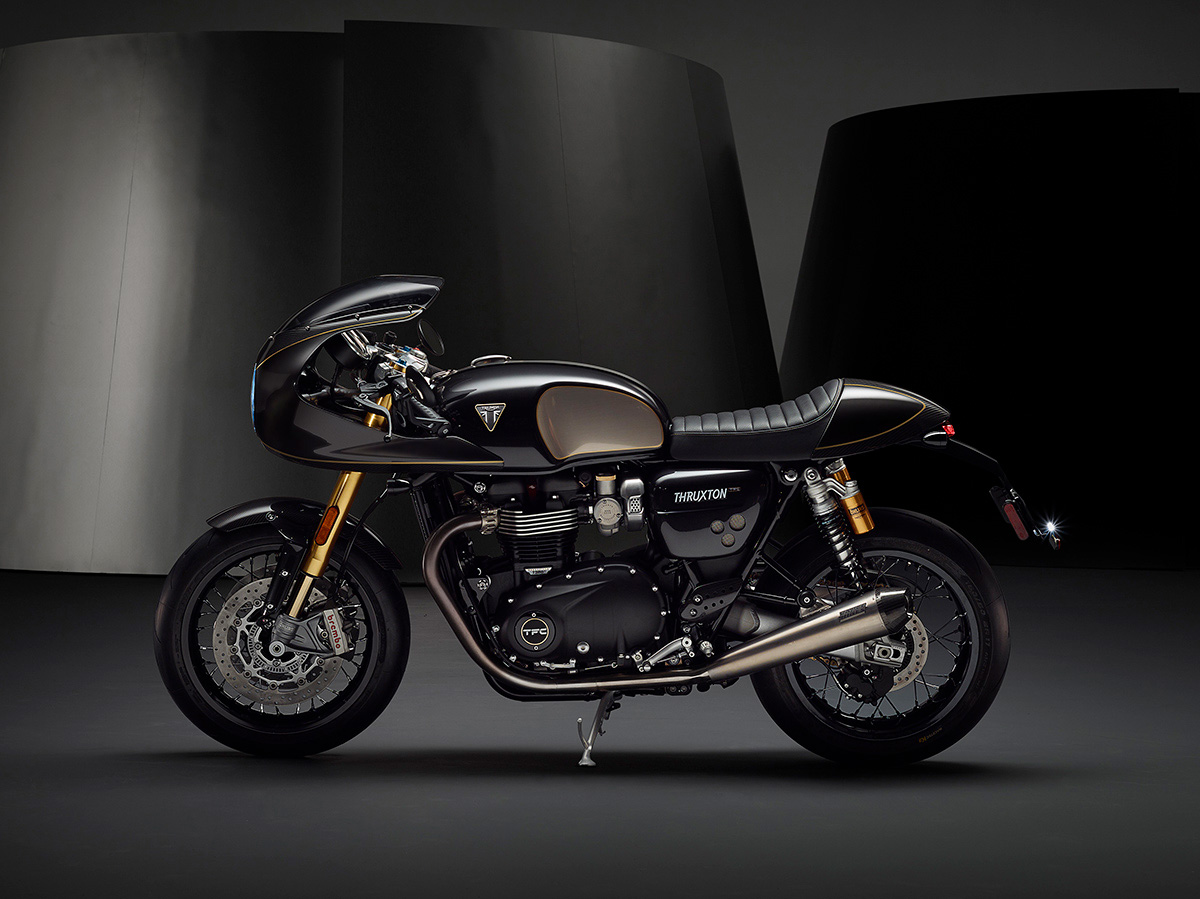 To complement the weight and power improvements the Thruxton TFC also comes with a gamut of high-spec running gear. Suspension front and rear is by Öhlins and is fully adjustable. Brembo has all of the braking duties covered and the blacked out wheels are shod in Metzeler Racetec RR rubber.
As for how the Thruxton TFC visually stands out from the crowd Triumph has finished the whole bike in a stunning black, silver and gold paint scheme. They've only partially painted the Carbon components to let the perfect weave show through and included subtle gold and brushed steel finishes throughout to add to the bikes exclusive feel. Each Thruxton TFC also comes with a unique set of badges on the fuel tank and fairings, and a numbered plaque on its billet machined top clamp to signify where it fits in the production run.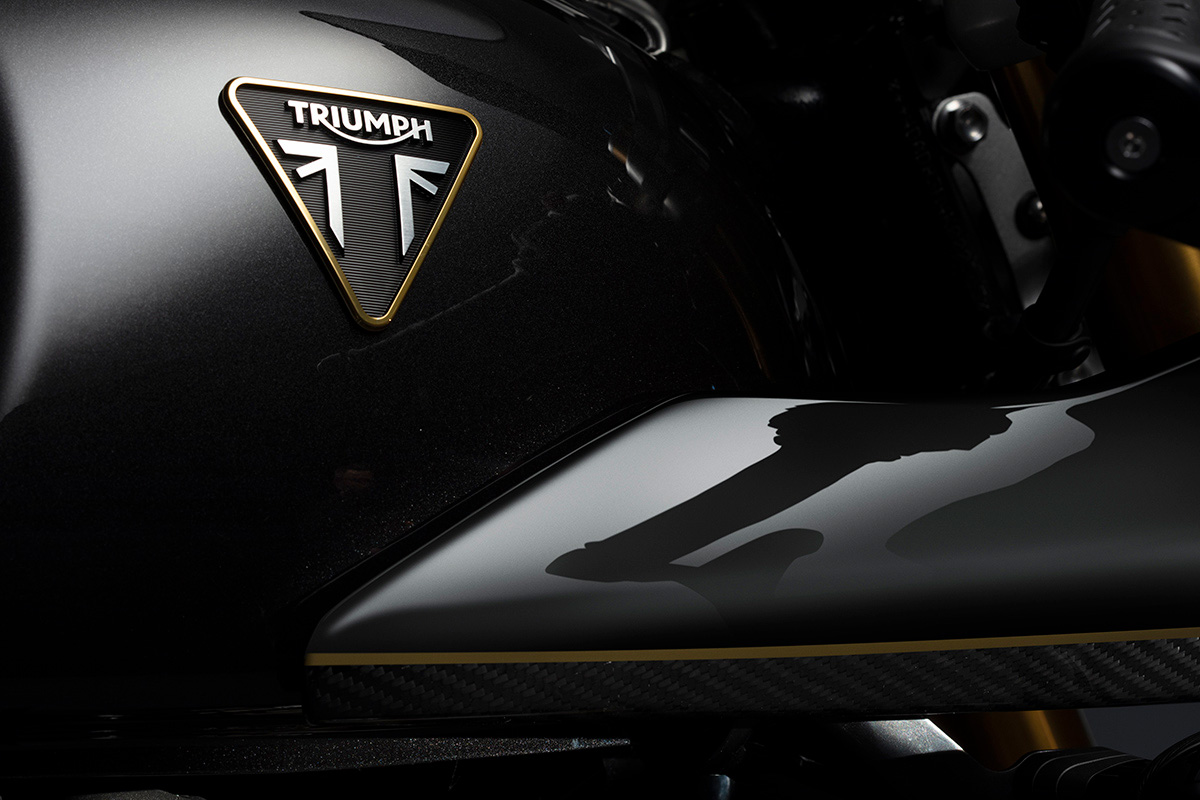 For most Thruxton TFC potential customers it's the exclusivity of ownership that will have them raring to own one. There will only be 750 Thruxton TFC available worldwide and each will come with a personalised book and a signed letter of authenticity. That means only 0.0000098% of the people on the planet will own a Thruxton TFC. That makes them about as rare as hen's teeth. Pricing is set to $21,500 USD which is about $6,100 more than the standard Thruxton R.