Have you ever wanted to swap out the tired old telescopic forks on your retro ride for a pair of modern upside-down items? Well, just like the pro workshops you can thanks to the crew at Virginia's 'Cognito Moto'.
Upgrading your motorcycle's old suspension is one of the best things you can do to transform your riding experience. Devin and the Cognito Moto crew have known this for some time and have made it their goal to make the process easy for wrench noobs like you and me. Of course, these kits aren't available for not every bike out there, but the list includes many of the most popular donor bikes for this type of project.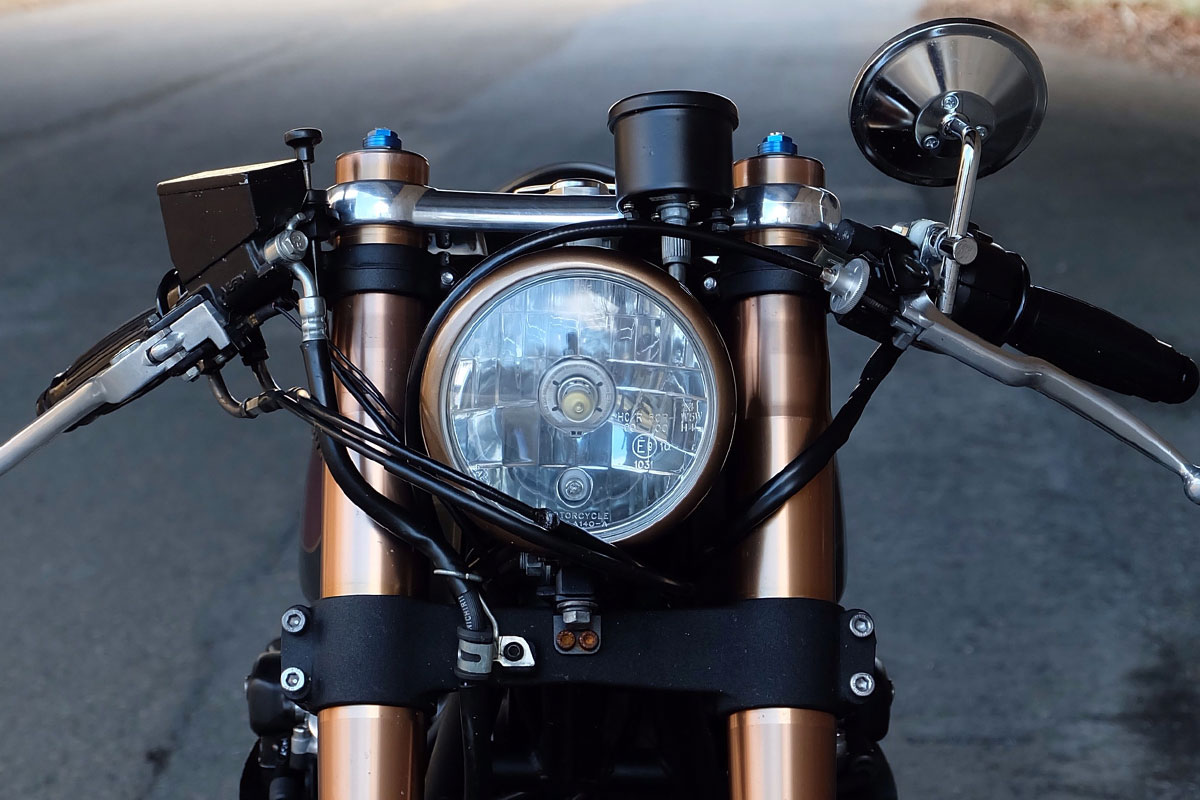 Depending on your desired outcome (and budget) Cognito Moto offers a variety of services and parts to make the whole process a cinch. The top-of-the-range package is an all-inclusive kit that gives you a myriad of options to choose from. It includes a completely rebuilt 2011-2015 GXR-R set of forks, offset CNC milled triple clamp with Motoscope Mini gauge, handlebars, switches and controls, front brake assembly and a spoked front wheel, most of which have multiple variants to choose from based on colour, size or style. When the kit arrives it is simply a matter of removing the old and installing the new to fit the new front end to your bike. There are of course many other tasks that follow such as wiring it up, but the amount of work and time you save will be huge. As you can imagine a kit of this type isn't cheap and you'll be parting with around $3,400 USD for this all-inclusive option.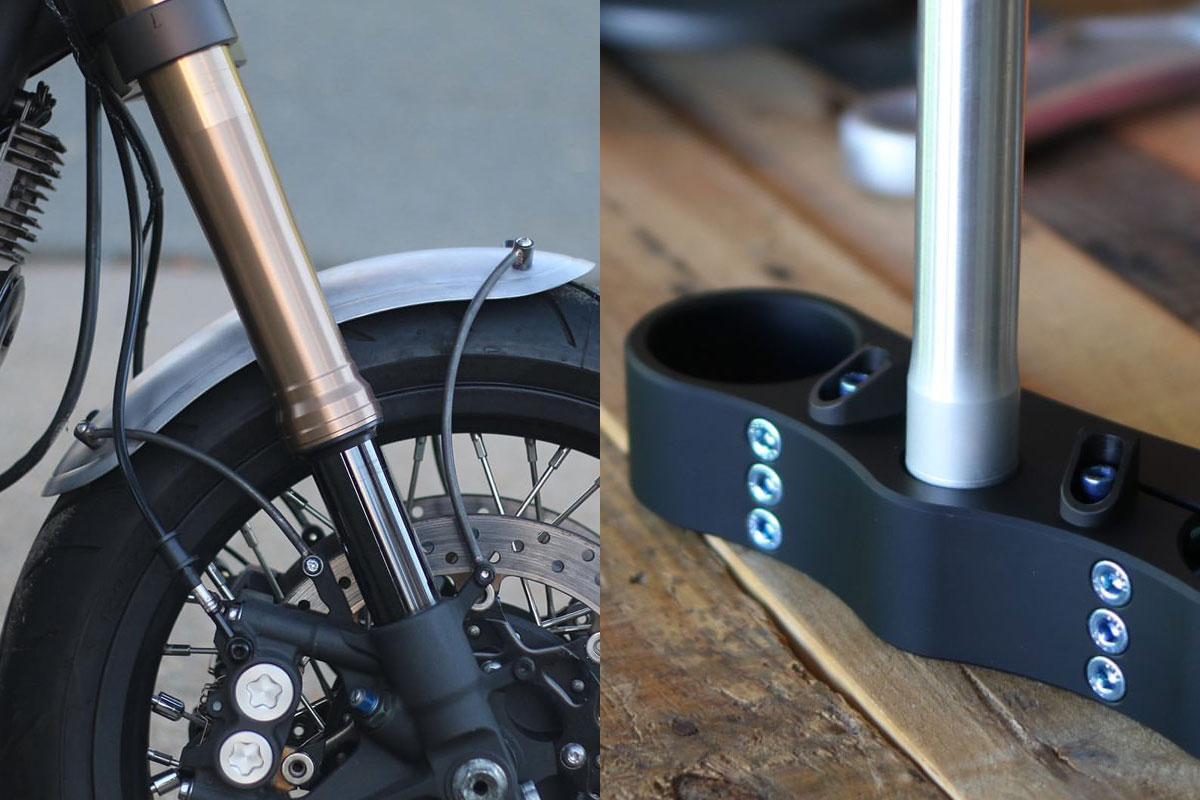 If the full kit is a bit rich for your budget Cognito also offers items that will allow you to fit parts you source yourself. This means you can go scour your local wreckers for the best deal on a modern front end and then utilise the Cognito catalogue to fit it. Such parts in their catalogue include model-specific steering stems, bearings and top clamps in different offsets to suit your wheel selection. Best of all the Cognito guys are more than happy to help, so don't be afraid to ask.