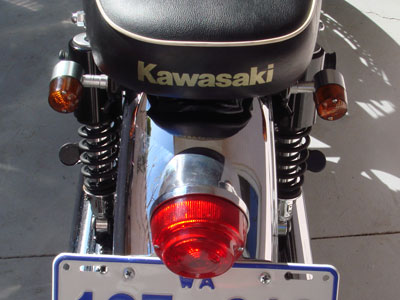 Replacing the rear tail light on the W650 is probably one of the simplest modifications I have done so Far but does involve some care. Depending on the type of tail light you go for you this mod may require drilling some holes into your read fender.
I purchased my brake light unit from the guys at
Deus
(my primary source of parts to date!). I wanted to retain the original rear fender and they gave me a choice of 3 different styles. The one I went for (pictured above) matches the indicators I chose perfectly and further enhances the old school look I'm after.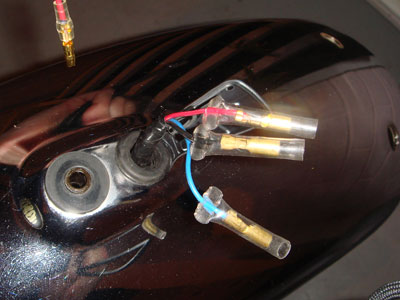 The first step it to check all your wiring. The colour of the wires on the brake light didn't match the ones on the bike so to avoid hassles later on test all your wiring position. I then used the rubber seal that came with the brake light to determine the right position for the light on the fender. With a marker pen, I drew circles on the fender in each of the screw holes on the seal.
Since the fender is not flat you will need to make small indentations in the metal for your drill bit to bite into. If you don't do this you could end up slipping and drilling a nice pattern along the length of your fender. I used a nail like a counter punch to do this.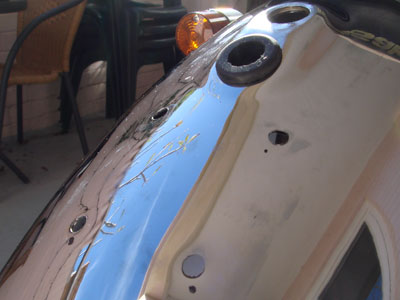 Then once you have drilled the holes simply attach the wires and bolt the unit in place.Simple.