For an employer, there's nothing better than hiring a kick-arse staff member. I'm sure that over at the Venice Beach chapter of Deus Ex Machina they couldn't be any happier with their motorcycle design director Michael Woolaway (aka Woolie). Since he came onboard Wollie has produced a stunning portfolio of customs for Deus USA and his latest build "The Bully" is most certainly no exception. The Bully started out as a smashed Buell Lightning X1, but as you can see it's now a thing of immaculate beauty.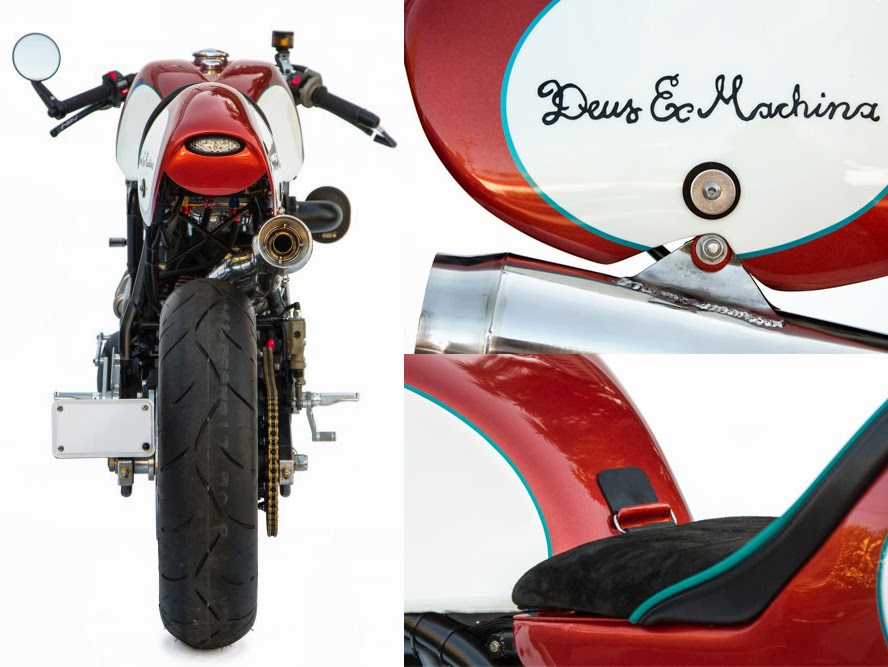 As we've come to expect with all Deus builds The Bully has an incredible level of finish. Sporting the usual show quality paint finish and custom logo graphics it's a sight to behold. The contrasting blood red and aqua blue paint scheme (inspired by the customer's favorite pair of Nike shoes) works perfectly with the anodized components splashed around on the Bully's body and the white racing number style panels let you know this bike means business.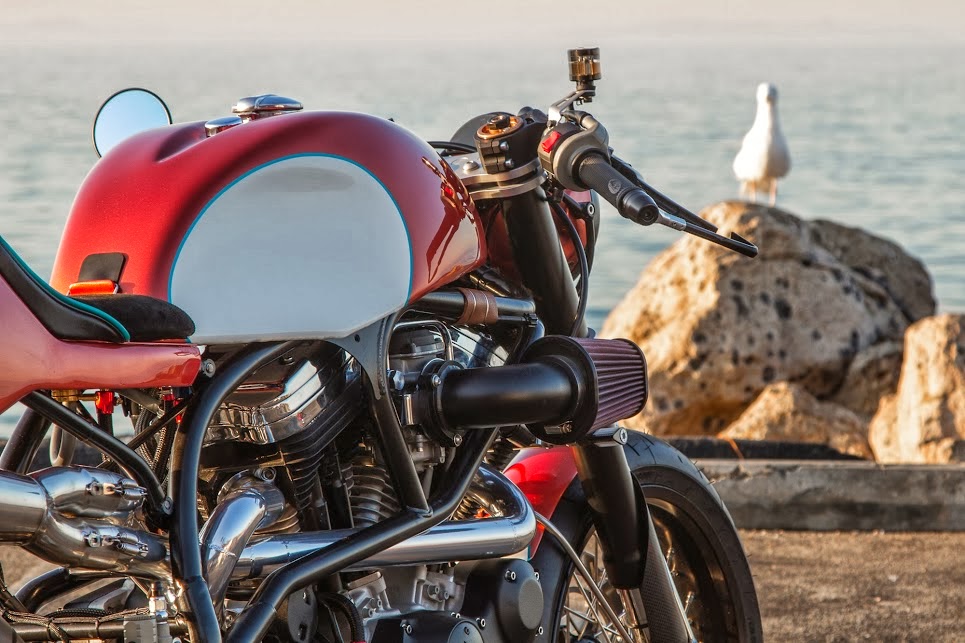 The bruised and battered X1 underwent a series of frame surgeries to get it back in shape. With an entirely new subframe and swingarm in place, Woolie then started his Cafe Racer style build with an aim to use as many American made parts as possible. Rizoma USA provided the bulk of the color-coded, anodized goodies bolted to its engine and the handmade brake reservoir you can see sitting proudly on the bars was created by Works Performance.
"When you sit on that thing it shakes and it thumps and it pulls. The thing is just aggressive. It feels like a bully." – Woolie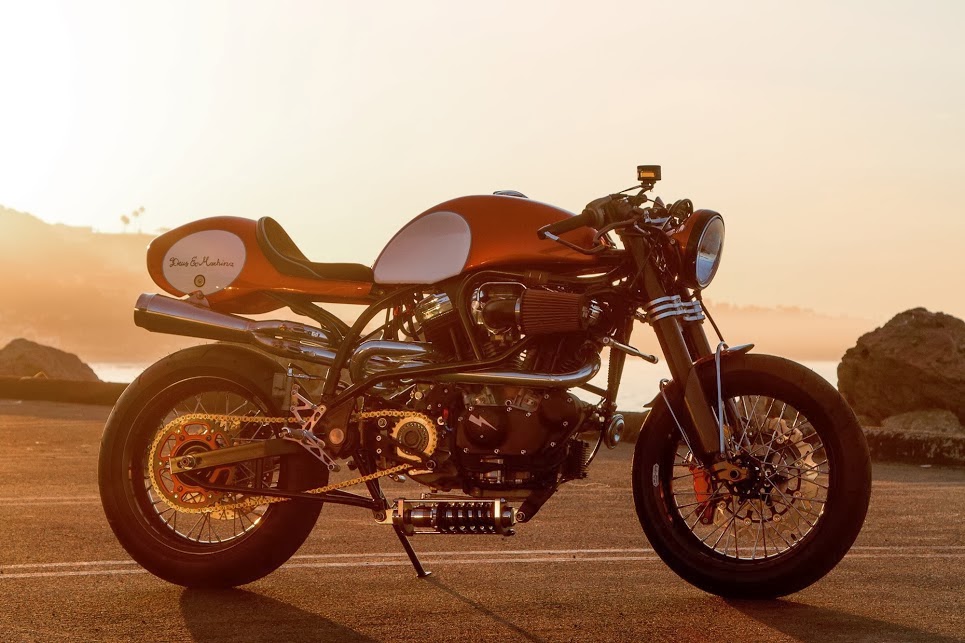 Drawing inspiration from 80's era racers the Bully's hand formed tank and tail are styled after the TT record-setting, Yamaha TZR250 and it's seat influenced by 80's era Superbikes. The oil tank was relocated to a hollow in the fuel tank to make way for the bikes stunning 2-into-1 exhaust system and that underbelly shock is another custom one-off from the Works Performance team. In standard form, a Lightning X1 produces around 88bhp and you can bet that the Bully has a fair few more than that up its sleeve. Add to that the weight loss improvements and the upgraded brakes and suspension and you've got a package that will poke fun of any twisty road California can throw at it.