Mentioning Grand Tourer and cafe racer in the same sentence isn't something you'll see me do often. That's because bikes that are inherently heavy, such as tourers, are generally deemed too big to be suitable donors for cafe racer builds. If you strip away the excess on most tourers you're still left with a portly platform to work with. However, this isn't the case with BMW Motorrad's early nineties K1100LT.
Despite lacking some of the luxuries found on its competitors and being the most expensive model in the Motorrad range at the time, the BMW K1100LT was applauded for its performance. And that was despite weighing in at 550 pounds (250kg) dry. That's because it was powered by a fuel injected, 16 valve, DOHC inline four that was good for 100bhp. The Germans had also equipped the LT with top of the range Italian made Marzocchi forks, a Japanese Showa rear mono-shock and capable Brembo brakes.
So, if you strip away the panniers, huge plastic body panels and other excess the BMW K1100LT tips the scales much closer to 450 pounds. That gives it a similar power to weight ratio as the latest Kawasaki Z900RS Cafe Racer or Triumph Speed Twin. This is precisely the approach Grzegorz Korczak of Poland's Unikat Motorworks took with his latest customer project.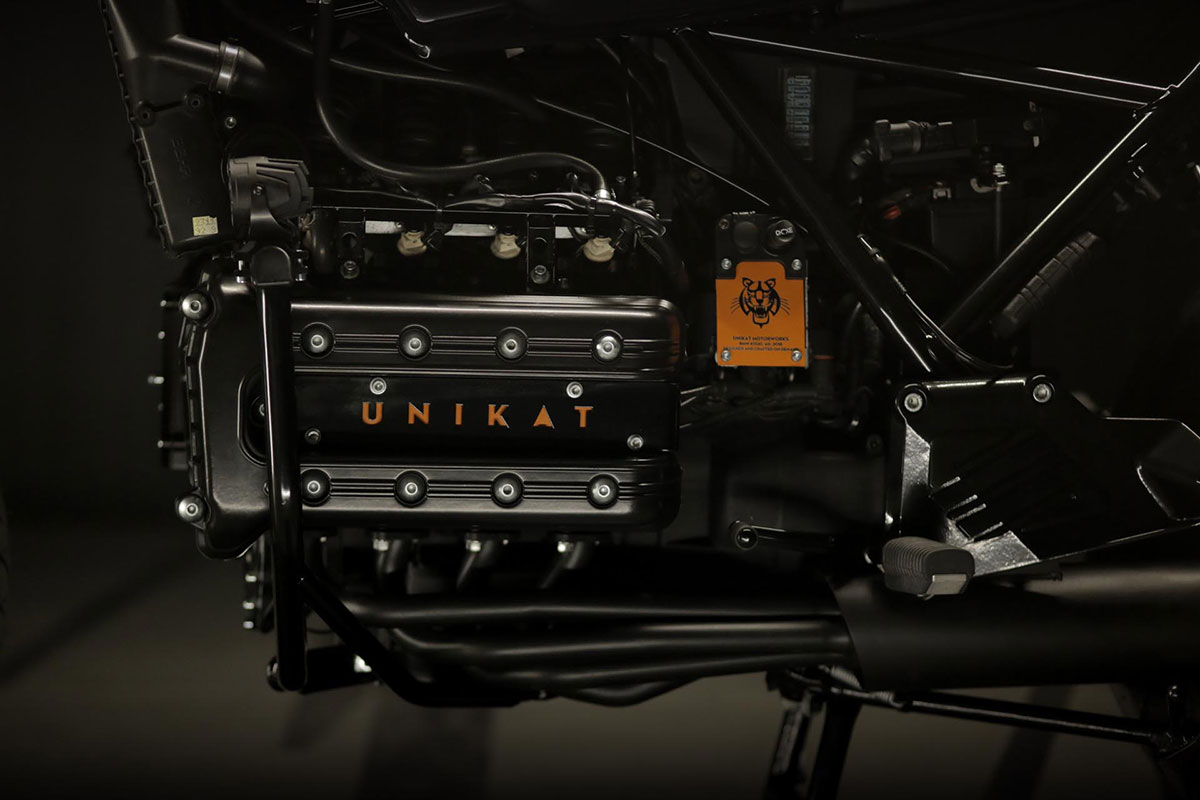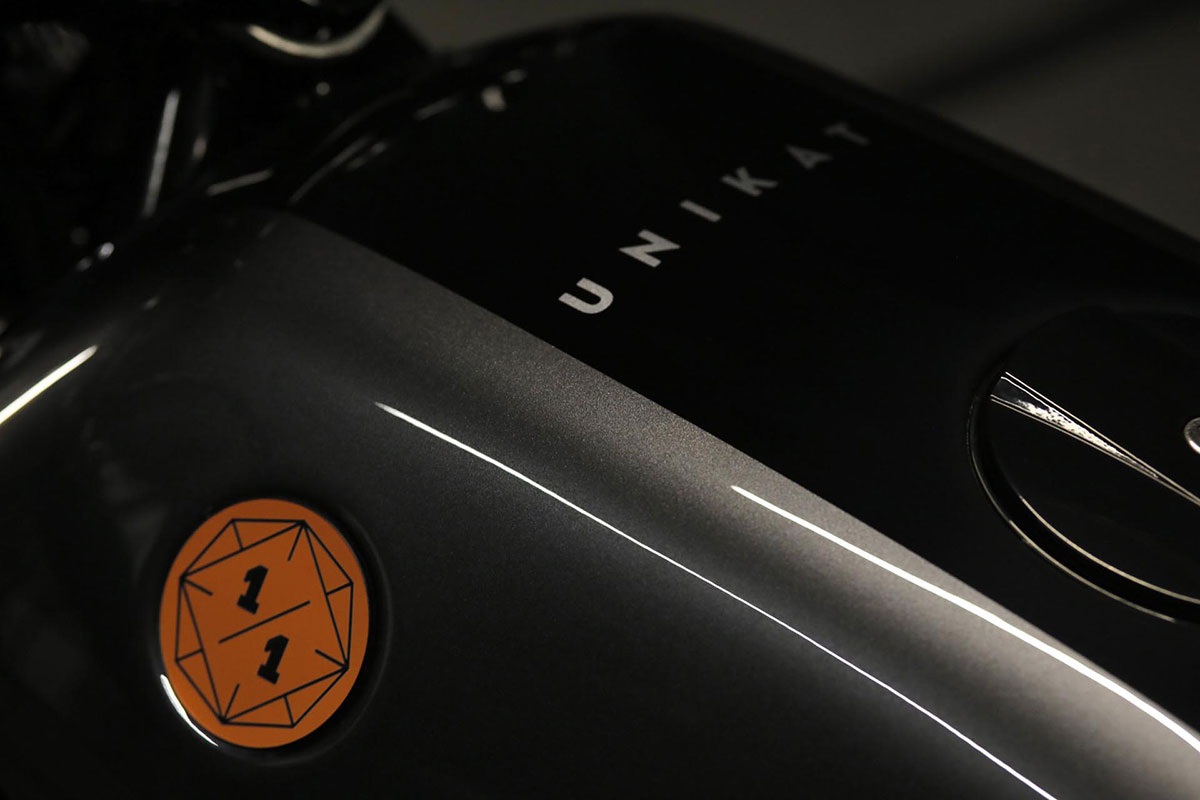 "Our client, Jakub had just two requests with this project" says Grzegorz. "First, he wanted the bike to feature a KTM Superduke 1290 headlight because he loves its aggressive look. And second, he wanted the whole bike to look sporty". It was the kind of brief that builders love. Simple and straight to the point. Unfortunately, in the world of custom bike building, nothing is ever as easy as it seems.
The first challenge was coming up with a design. In total Grzegorz had 25 different renders done before they had a look everyone could agree on. That's a lot of time spent sketching on a screen but it was nothing compared to satisfying their clients first request. After spending a small fortune on the KTM headlight they discovered it would only function correctly in conjunction with other proprietary KTM electrical components. This meant finding someone who could unlock the KTM code that told the unit to perform all of its standard functions. With no other option presenting itself Grzegorz sent the unit away to have the 5MB of secret code in its onboard chip decoded.
After 6 long weeks of hacking by 3 different coders, Grzegorz admitted defeat. With all other options exhausted he decided to crack open the vacuum sealed unit, remove the KTM electrics and wire in their own internals. Thankfully it was a success. So what you see here is quite possibly the most expensive motorcycle headlight know to man. It's just as well it looks great.
The rest of the build was pretty much par for the course. There's now a revised subframe in the rear that wears a one-off seat and svelte alloy tail unit with integrated LED lighting. The suspension has been overhauled using new fork internals and an updated rear shock. For modern electrics, the indicators, switches and instrument cluster are all Motogadget parts. Grzegorz and his team also fabricated several new items like the clip ons, engine crash bars, custom air intake and a 4-into-1 exhaust that breathes a little more life into the engine.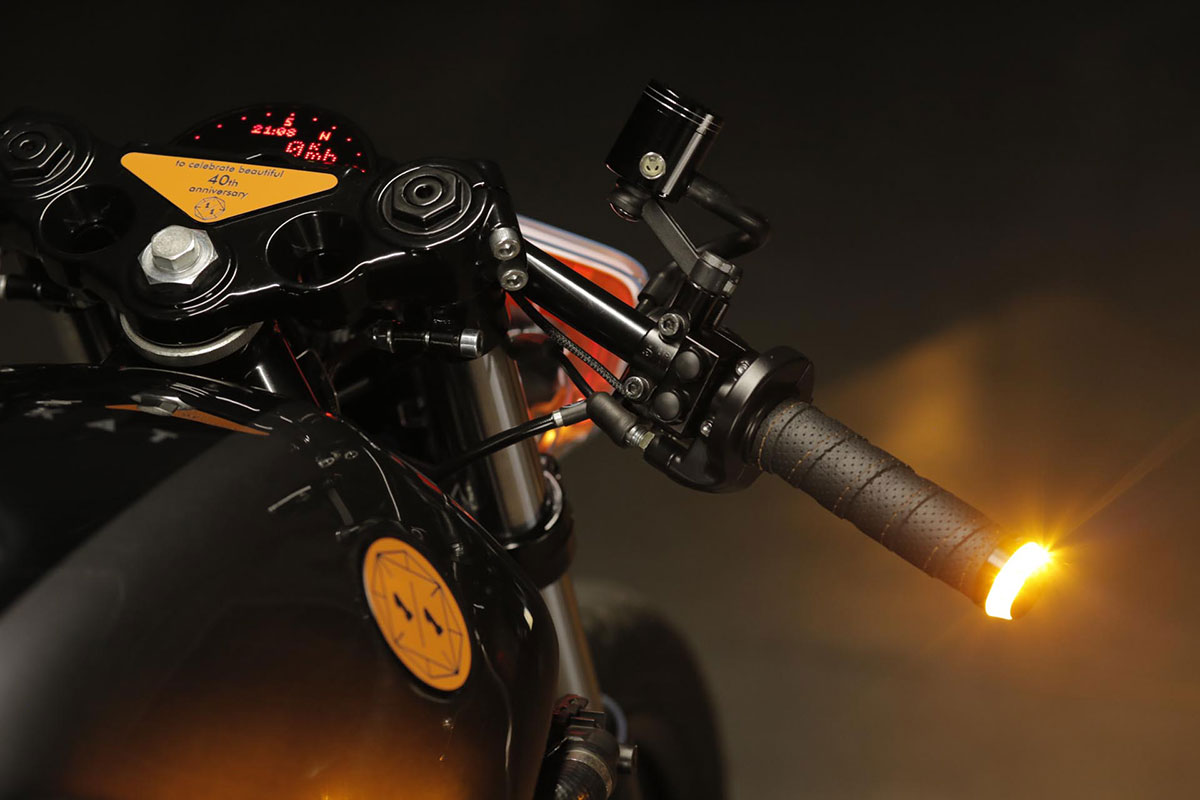 Unfortunately, after seeing the bike wearing all its new parts, it was like looking at an incomplete puzzle. So Grzegorz made the call to strip it all down again for a comprehensive refresh. During the final rebuild, every nut and bolt was refurbished and all the parts were blasted, polished and painted. Dictated by their KTM headlight a colour palette of grey and black with orange details was artfully applied
In the end, estimated 4-5 month build time they estimated for the BMW K1100LT cafe racer blew out to 13. Grzegorz jokingly compares the experience to an "overdue pregnancy". However, all said and done he admits it was well worth it. "It almost feels like it has too much power!" he says. "The 4 cylinders combined with our custom exhaust creates a unique sound that gives you goosebumps."