One of the biggest decisions you'll make when building your own Cafe Racer, or any style of custom motorcycle for that matter is selecting a donor bike. Some time ago I published a story on this same topic that covered older motorcycles . Today I thought I'd take a look at some modern alternatives that lend themselves well to customisation.
As the popularity of the custom motorcycle scene grew manufacturers took notice of what we were all doing and it didn't take them long start releasing what are now commonly referred to as "Modern Classics". Along with creating bikes that had classically influenced styling they designed them in such a way that encouraged owners to customize them. Specialised electrical systems, removable bodywork and a plethora of bolt-on accessories went together to create machines they assumed we all wanted and, for the most part, they didn't do a bad job of it.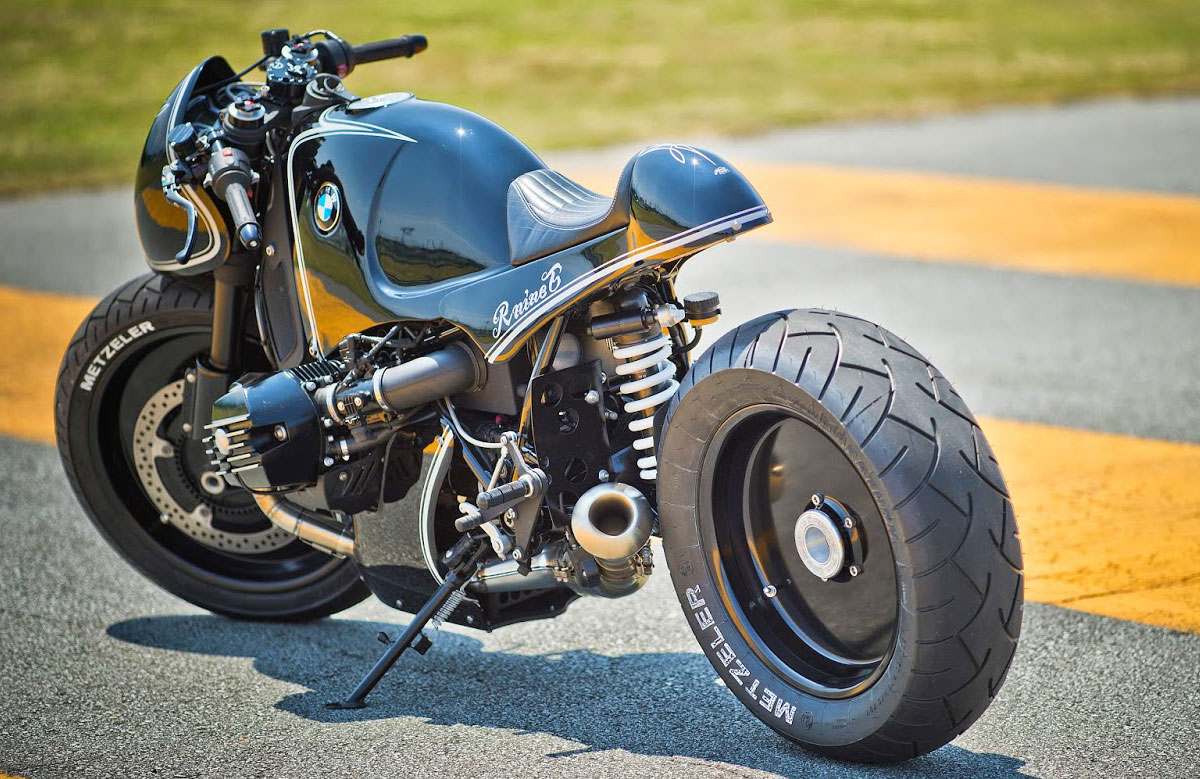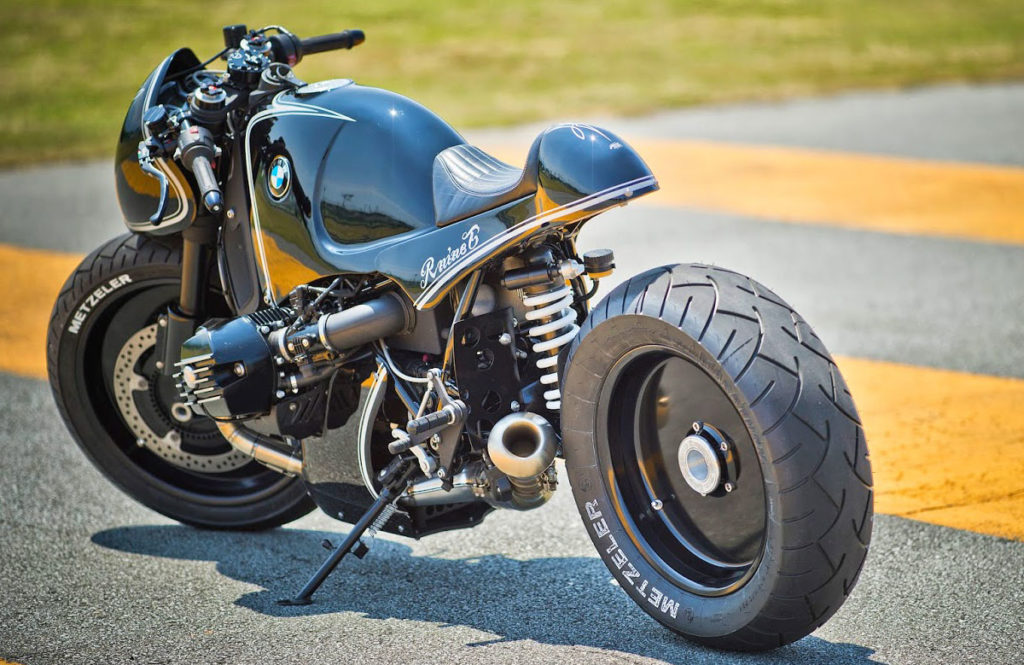 Cherry's Company Highway Fighter BMW R9T
Before we start looking at the individual bikes I thought I'd explain my decisions for including (or not) each motorcycle in this feature. First and foremost I have chosen motorcycles that are being marketed to us, the custom motorcycle lovers of the world. Secondly, I looked for motorcycles with an aesthetic that lent itself to customization. For instance, I don't think many people would go out and buy an R1 with the idea of turning it into a Café Racer… although it has happened. And lastly, I considered the availability of aftermarket components for each model.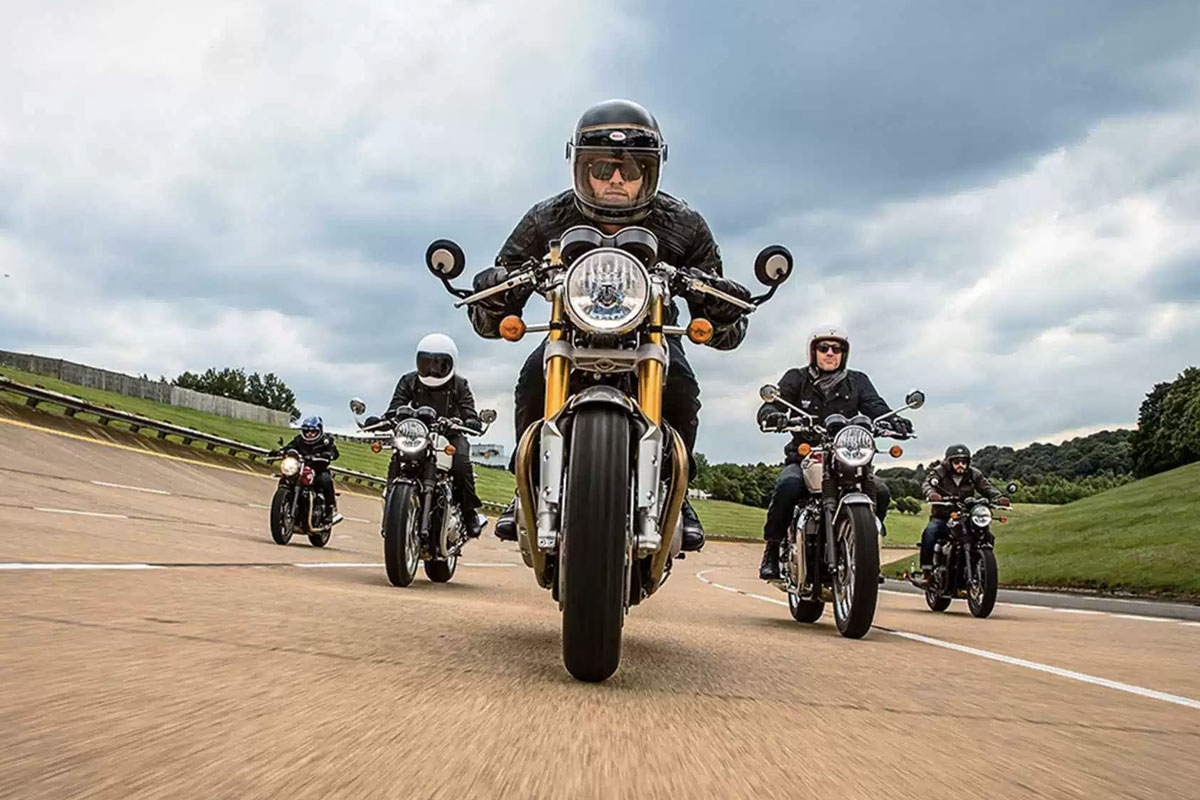 Triumph Modern Classics
Sure they're water-cooled now but no one can deny how good the new Triumph Bonneville range is. The design team at the Hinckley factory outdid themselves with these updated bikes. From the power delivery to their awesome retro appearance, the new Bonnevilles are a vast improvement over the outgoing models. The Street Twin and the T100 are the cheapest in the range. They may have the smallest displacement, but that doesn't make them any less desirable or fun to ride. At the middle of the range sits the T120 Bonneville (my personal favourite) and up the top is the awesome, albeit expensive Thruxton R.
If you're looking to buy a new Bonneville with the intention of customising it starting at the cheaper end of the range seems smartest. However, if you're flushed for cash and like a bit more bang for your buck the 1200cc, 100bhp T120 is the go. If you're a movie star and money is no option you could go with the Thruxton R, but, in my opinion, it looks pretty darn good already. Triumph have already released a huge range of bolt-on bits for each of these bikes, but what's even better is that thanks to the previous models popularity, aftermarket specialists aren't wasting any time developing their own parts for the new Bonnies.
Price: $8,700 to $14,500 USD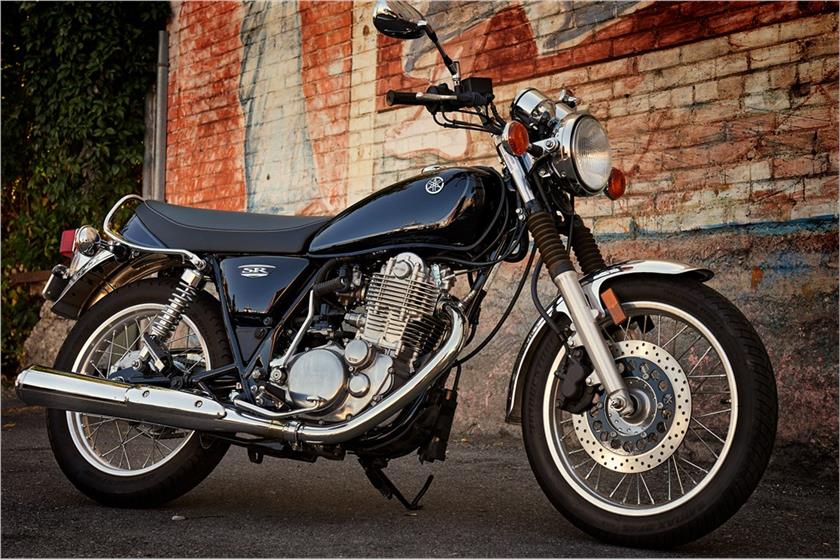 Yamaha SR400
It's funny to think that little has changed on the Yamaha SR400/SR500 since it first appeared back in '78. What that says to me is that they did such a good job with it back then that trying to improve upon it would be a fruitless exercise. Heck, they haven't even bothered to add an electric starter!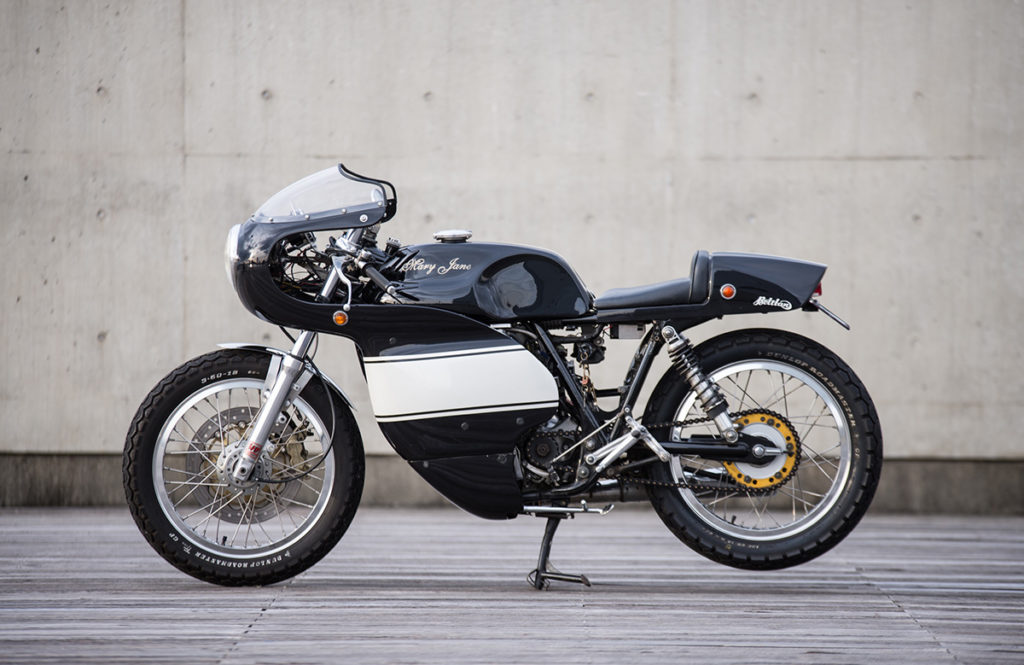 The 'Mary Jane' Yamaha SR400 cafe racer
The SR400 was created to meet Japanese licensing laws that allowed cheaper registration, making it a popular choice for the youth. What Yamaha didn't expect though was how popular it would become as a basis for customisation. Deus Ex Machina launched their brand using the SR platform and there are literally thousands of aftermarket parts available. From modifying the bodywork to beefing up the engine you can buy everything you need in bolt on form. The single cylinder design makes the SR really easy to work on and its bare-bones styling is an awesome starting point for any custom project.
Price: $5,999 USD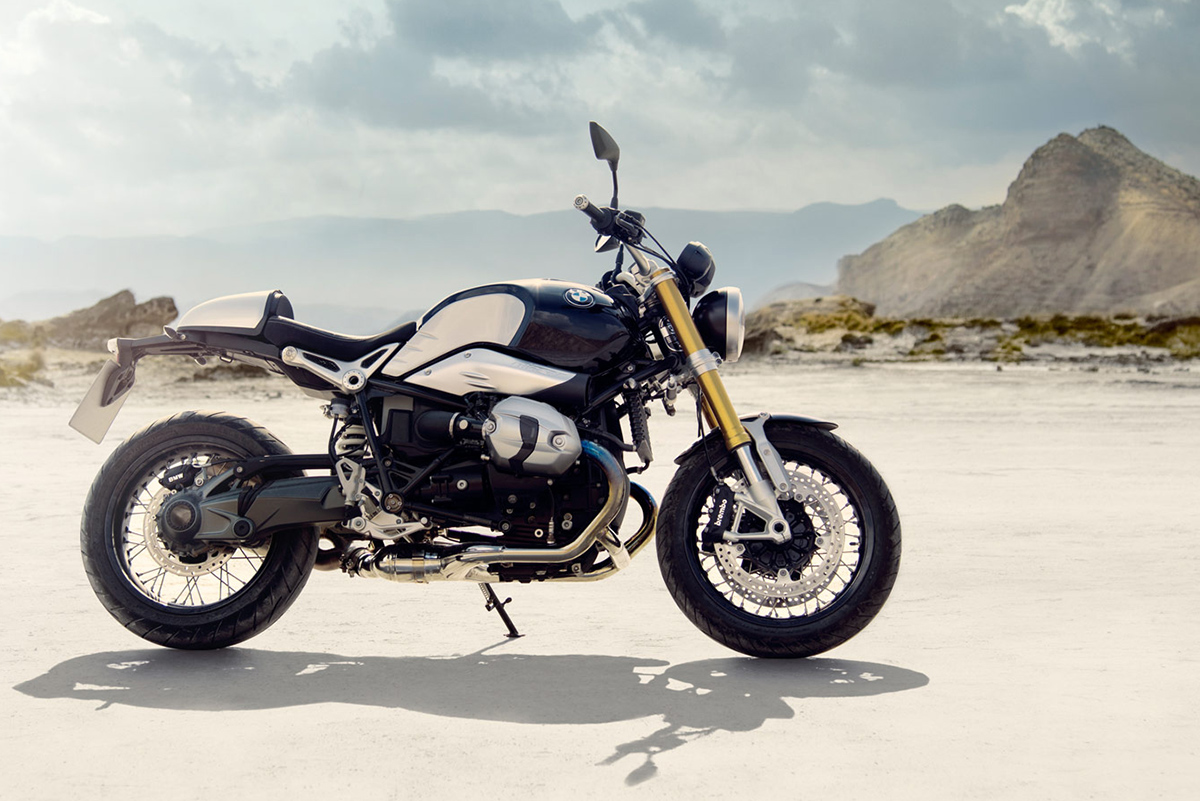 BMW R NineT
The R9T has been a huge success for BMW Motorrad and it set the bar high for any manufacturer looking to compete in the modern classic category. The retro-styled Boxer was released at a time when the custom scene was crying out for something new and the Germans delivered. Powered by a 110hp 1170cc air-cooled flat twin it features ABS, USD telescopic forks and sleek aluminium bodywork. What really makes the R nineT special though is that it was the first Modern Classic to have an electrical system that's customiser friendly. Unlike many modern bikes that will throw up diagnostic errors as soon as something's altered, the R9T will keep on keeping on whether you've swapped all the bulbs for LEDs or removed the lights altogether!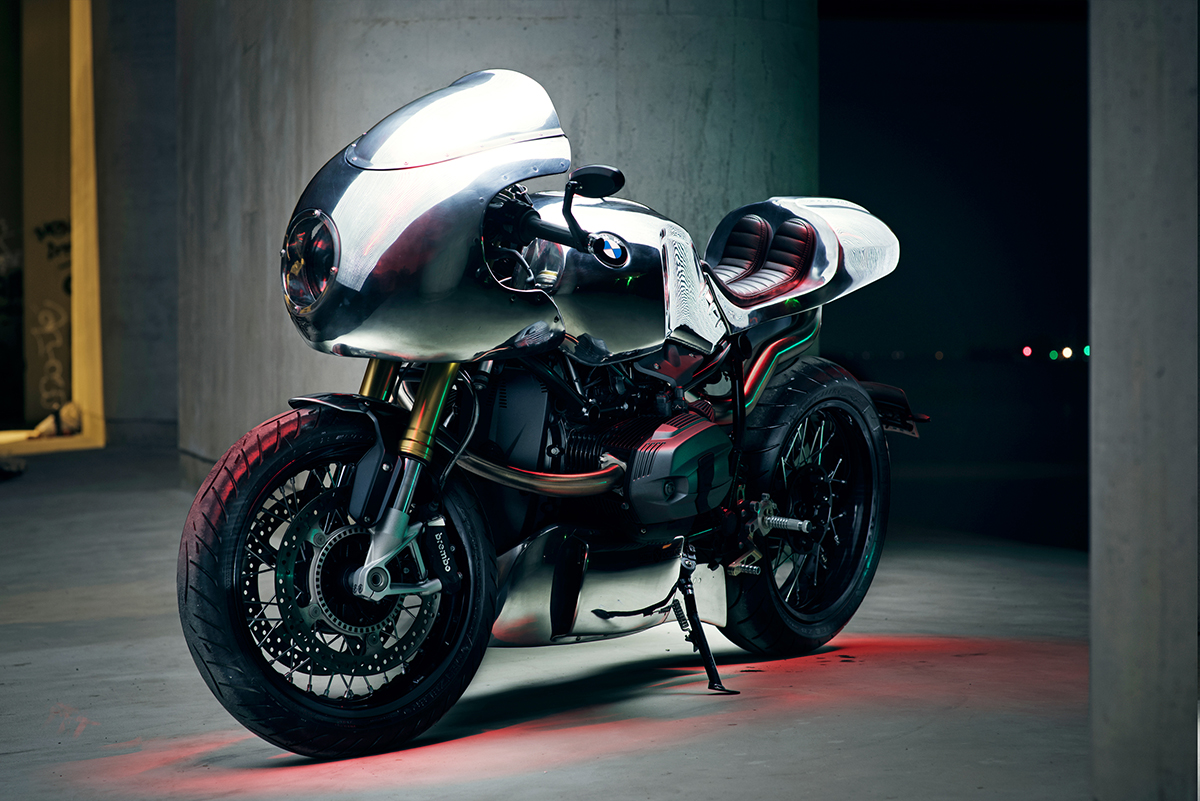 The 'HPNineT' by High Octane Garage
Over the past 12 months, BMW has expanded the R9T range to include an "off the shelf" Scrambler, Urban GS, Racer and Pure to appeal to different custom tastes. Fit and finish are impeccable, as you would expect from BMW, and the price tag reflects both this and the BMW brand name.

Price: $11,995 to $13,295 USD
Ducati Scrambler
The Scrambler was a big undertaking for Ducati. They'd tested the modern classic category before and it didn't go well for them. Back in 2005, their Sport Classic range ticked all the right boxes for today's market, but at the time it simply didn't appeal to the brand's sports bike obsessed riders. Sadly those models were discontinued in 2010 so when Ducati decided to give it another go they bolstered the Scramblers launch with a huge marketing campaign. Ducati promised owners access to 'The Land of Joy' and filled our heads with visions of sunset rides along the beach. It's unlikely many Scramblers will ever gain access to that sort of terrain, but they dangled the carrot and plenty of people went for it.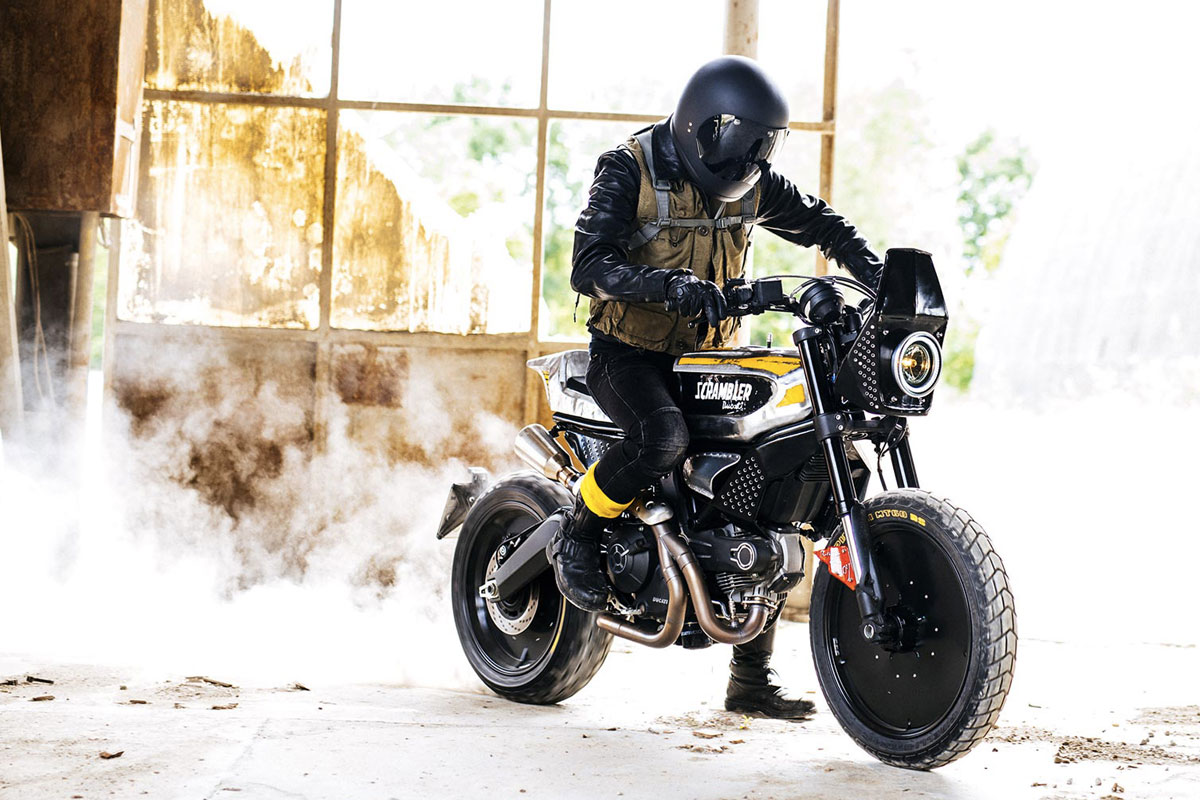 Vibrazioni x Pirelli Ducati Scrambler
When it was released the Scrambler was already available in different styling variations and that range has continued to expand. Ducati now even offer a Scrambler Cafe Racer which sounds like a contradiction, and it kind of is, but the 900cc L-twin doesn't look to be losing traction any time soon. Ducati has, of course, tapped into the custom market by offering basic upgrade/modification parts along with a huge range of Ducati Scrambler styled apparel and lifestyle accessories.
Price: from $8,495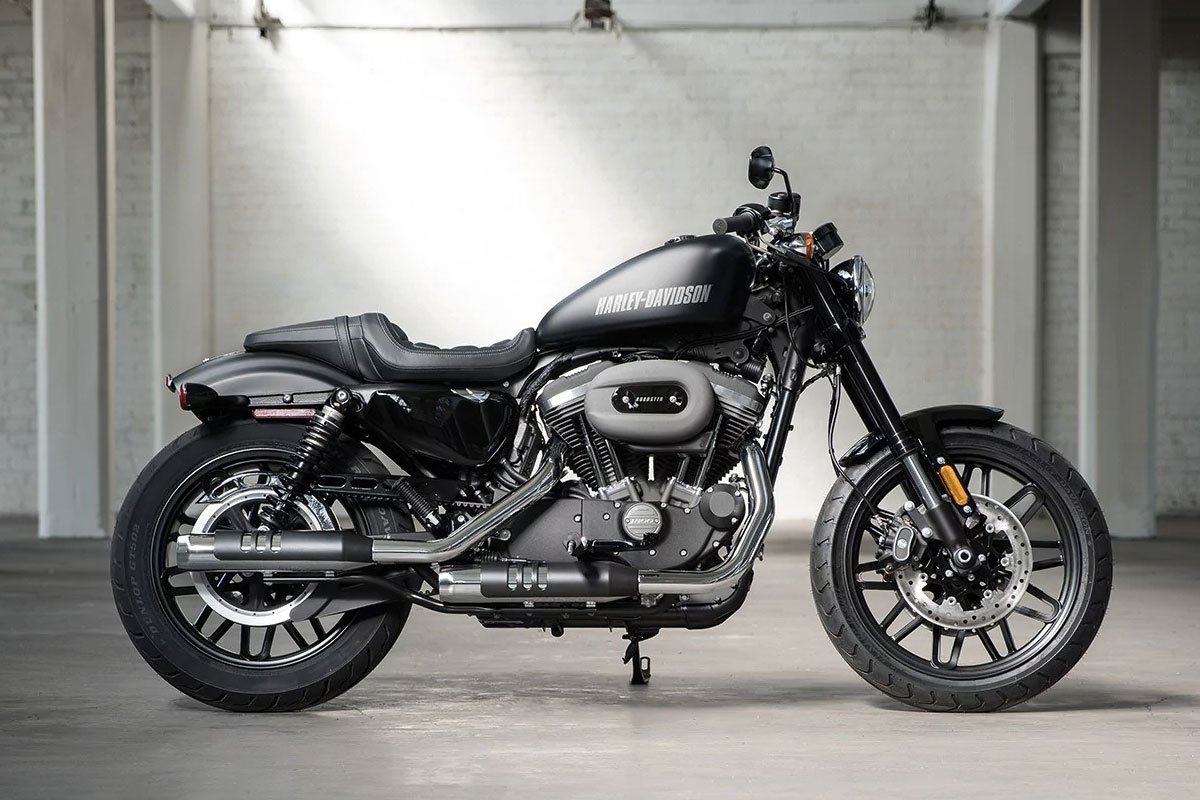 Harley-Davidson Sportster
It may not be a popular choice when it comes to Cafe Racer builds, but there's no way the Harley Davidson Sportster wouldn't make this list. Arguably one of the most customised motorcycles ever made you'd be hard pressed finding a stock secondhand one. Harley's are the ultimate custom platform thanks to the companies devotion to offering their customers infinite choice. With a parts catalogue thicker than your arm you can literally change almost every component on the bike. Unfortunately said parts won't appeal to everyone and certainly won't allow you to easily transform a Sportster into a tall legged Scrambler or a level bodied Cafe Racer. You will, however, find kits and parts from aftermarket manufacturers around the wrold that will.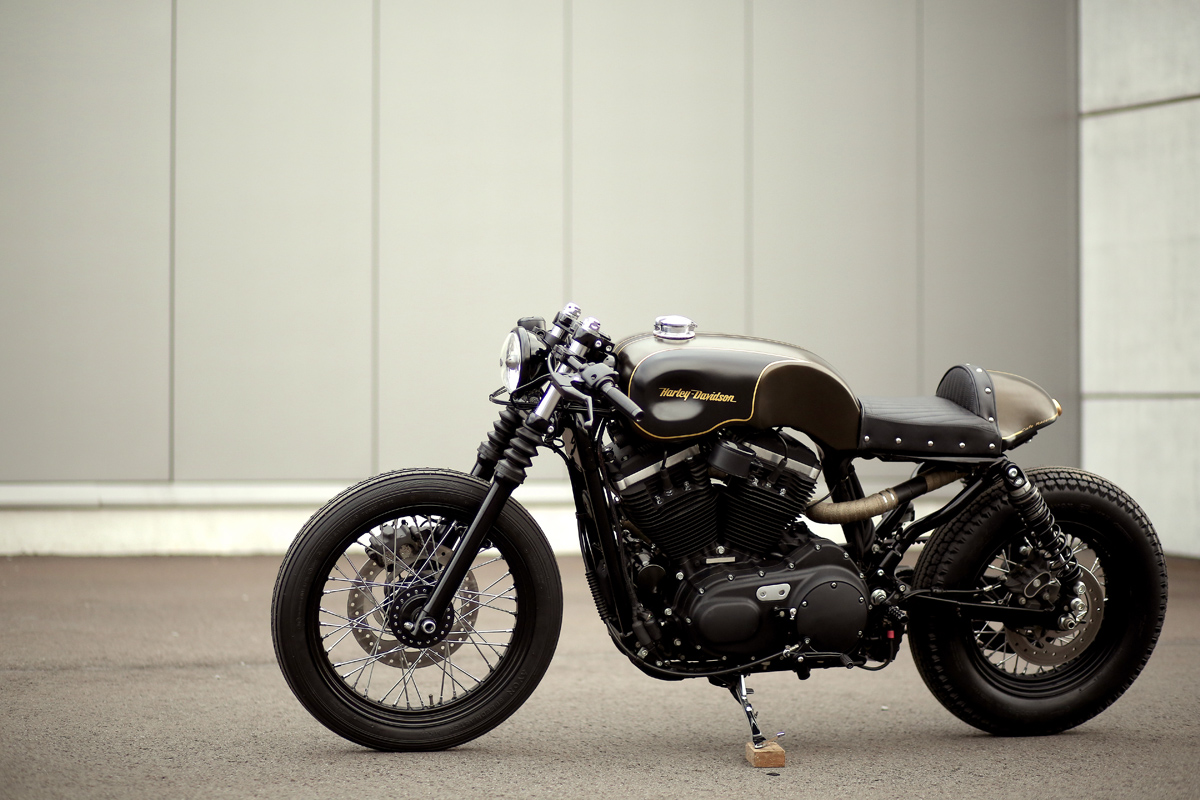 Tony Montana Sportster by Zadig Motorworks
In recent years Harley has also released variations of the Sportster such as the retro-styled 72 and 48. Their Roadster promises improved handling and low down torque for spirited inner city riding and the 883 offers an entry-level option for the v-twin lover.
Price: from $8,949 USD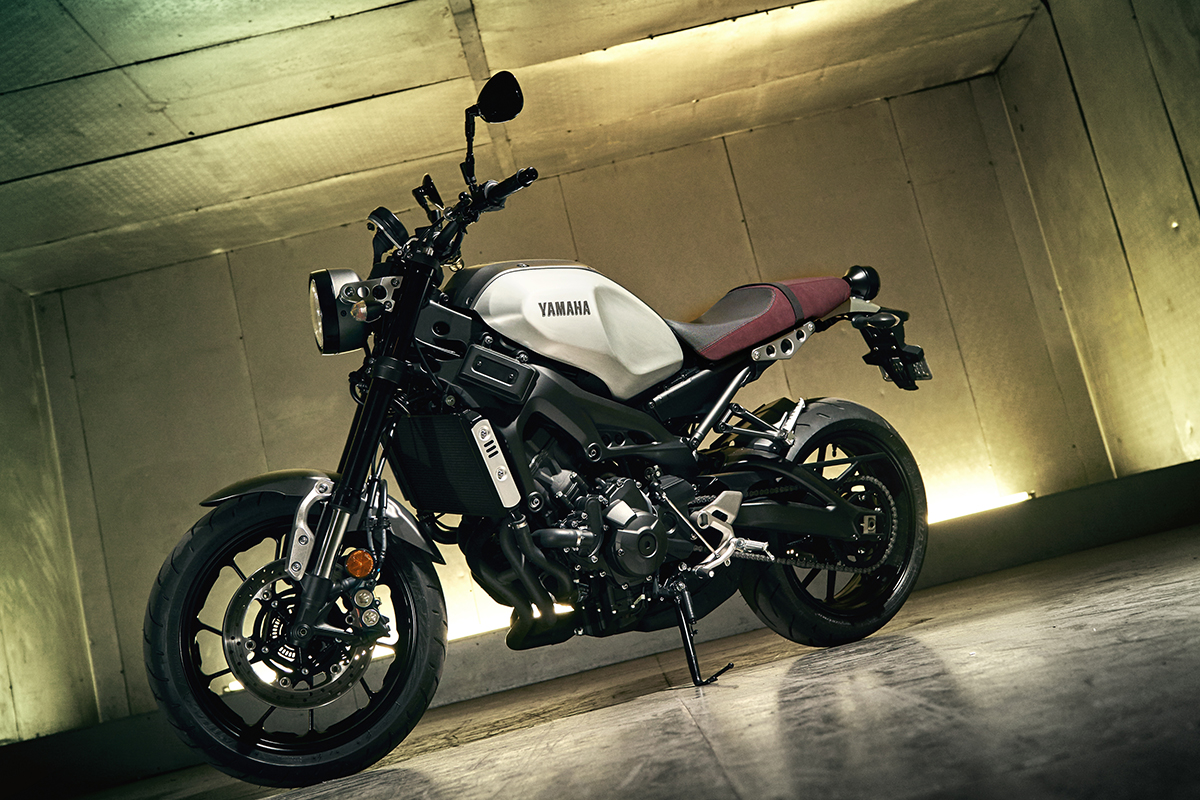 Starting with a brand new bike is an approach that may not be the cheapest, but if it's done right you'll have yourself a reliable ride that'll stand out from the pack. Of course, this isn't the be all end all list of modern contenders for customisation. Below are a few honourable mentions who didn't quite make the list, but are just as suited to the custom treatment. If you're heading down this route do your research. Not all bikes allow you to easily change things up and you could end up with a non-running new bike. Be sure to check your warranty details (if that concerns you) before you start cutting and above all else, have fun!

Honorable mentions