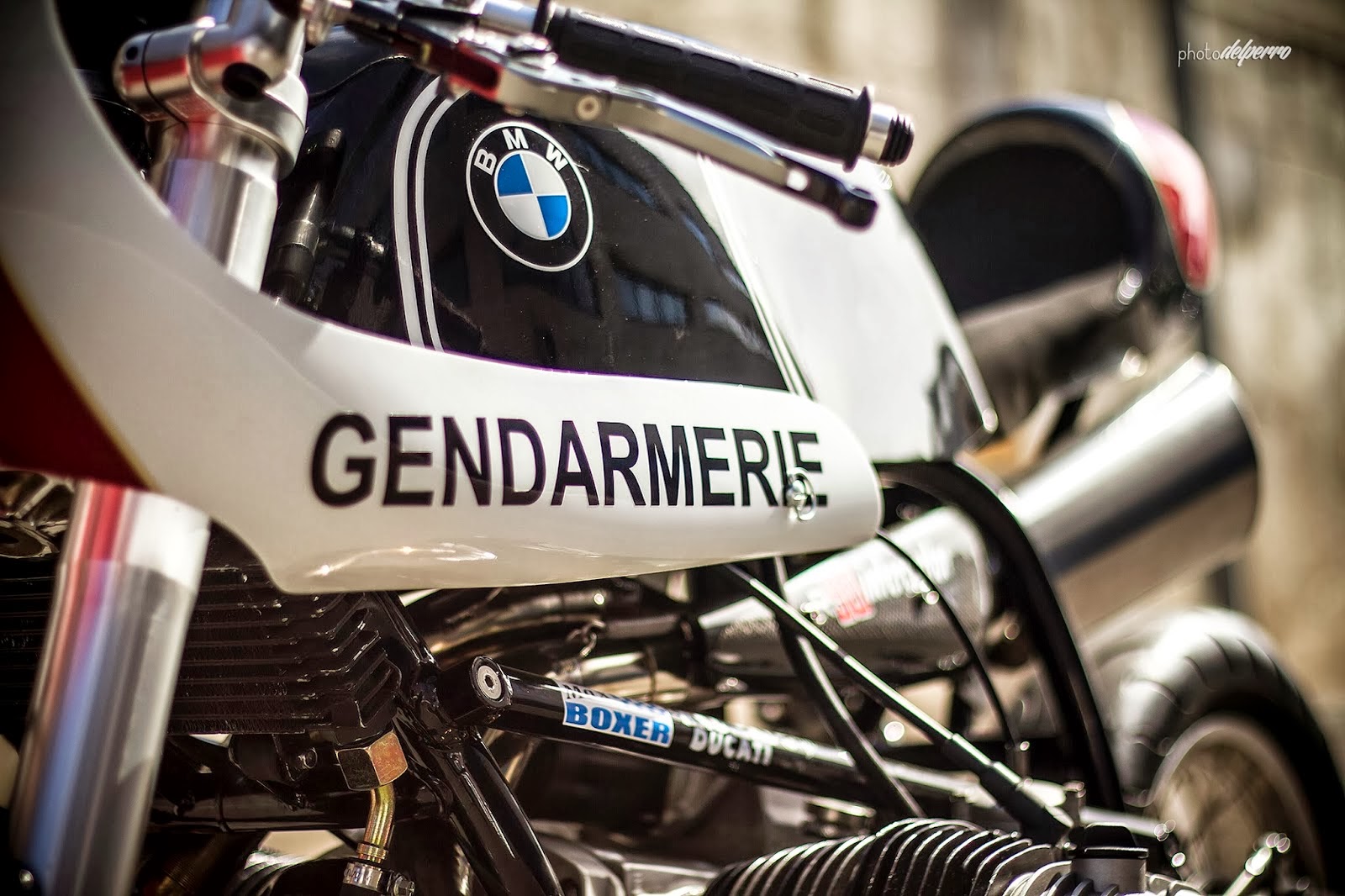 The Interceptor may be an unexpected development from Radical Ducati, but it certainly isn't a disappointment. They've created a high performance machine using a potent mix of aftermarket and transplanted parts and given the bike the same striking appearance we've become accustomed to seeing the Radical team produce. But they didn't do this all on their own. Being Ducati specialists means that the BMW's engine isn't something they aren't accustomed to working on, so this bike features a tuned R100 engine built by BMW specialists Max Boxer.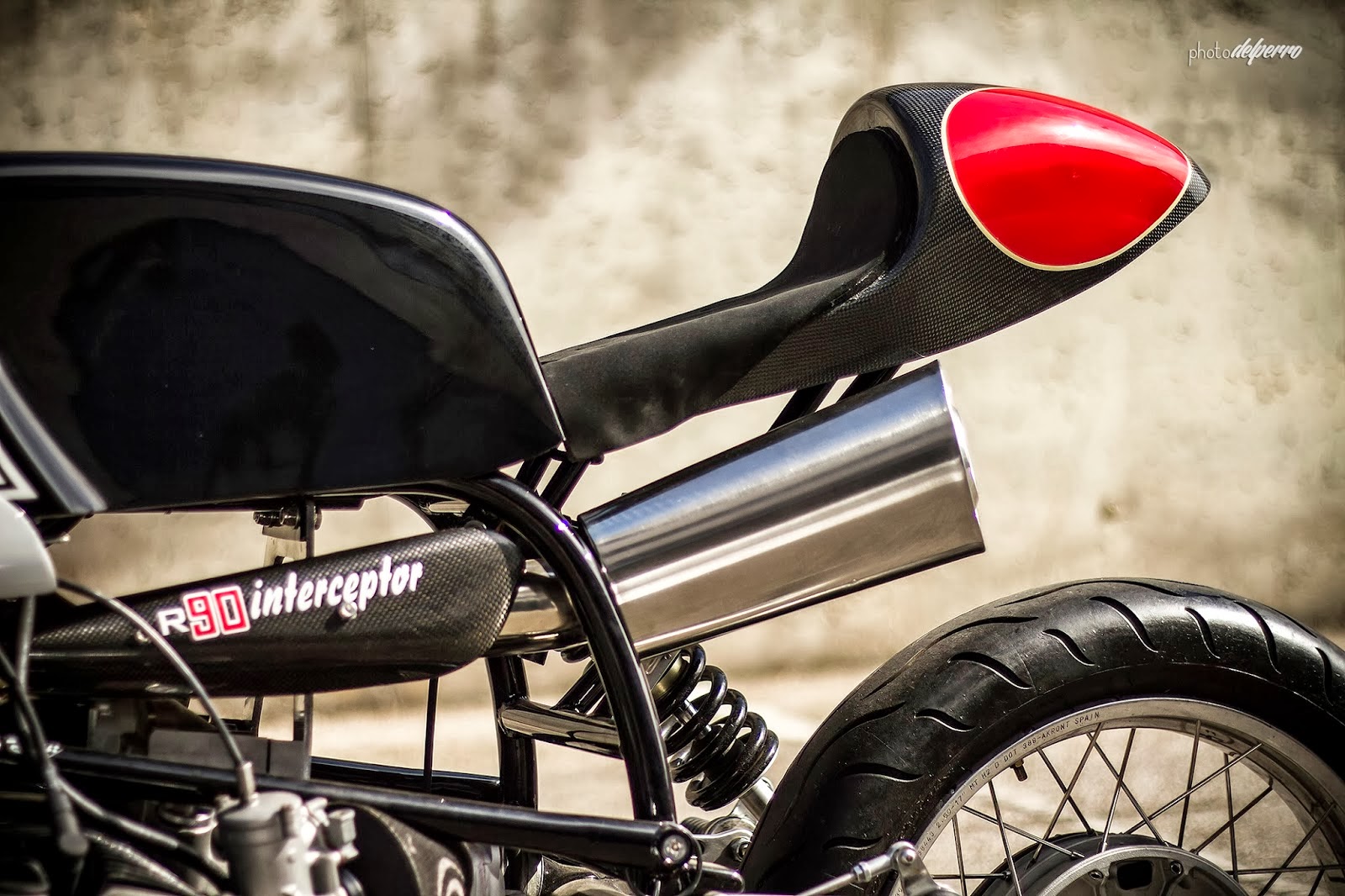 If we break the bike down based on parts by manufacturer the BMW parts list goes something like this…tuned Max Boxer R100 engine, a modified and strengthened R80 ST frame, 'monolever' swingarm from an R100RS and the muffler from an S1000RR. The Ducati components include yokes, rotors and brake pump from a 900 Monster and the forks, front rim, and calipers from a late model Sport Classic.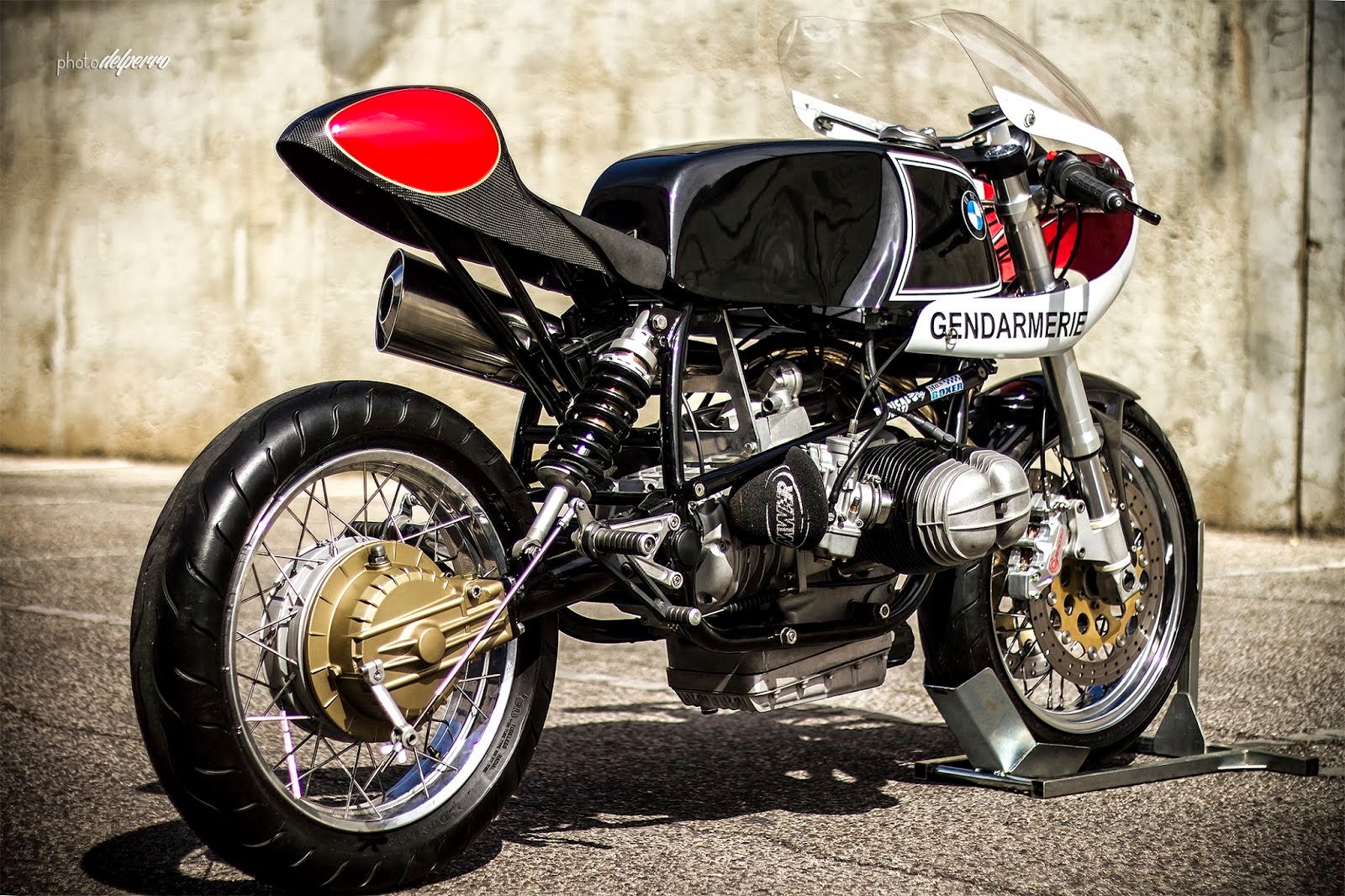 Along with the manufacturer components Radical have also added a lengthy list of aftermarket bits to the Interceptor. Tomselli provided the bars and throttle assembly. The front fairing is from Pantahstica. Dell'orto carbs manage the fuel delivery and SuperMario are responsible for the exhaust system. Radical also added a carbon fibre front guard and solo seat of their own design and modified a Laverda fuel tank to fit the R80 dimensions.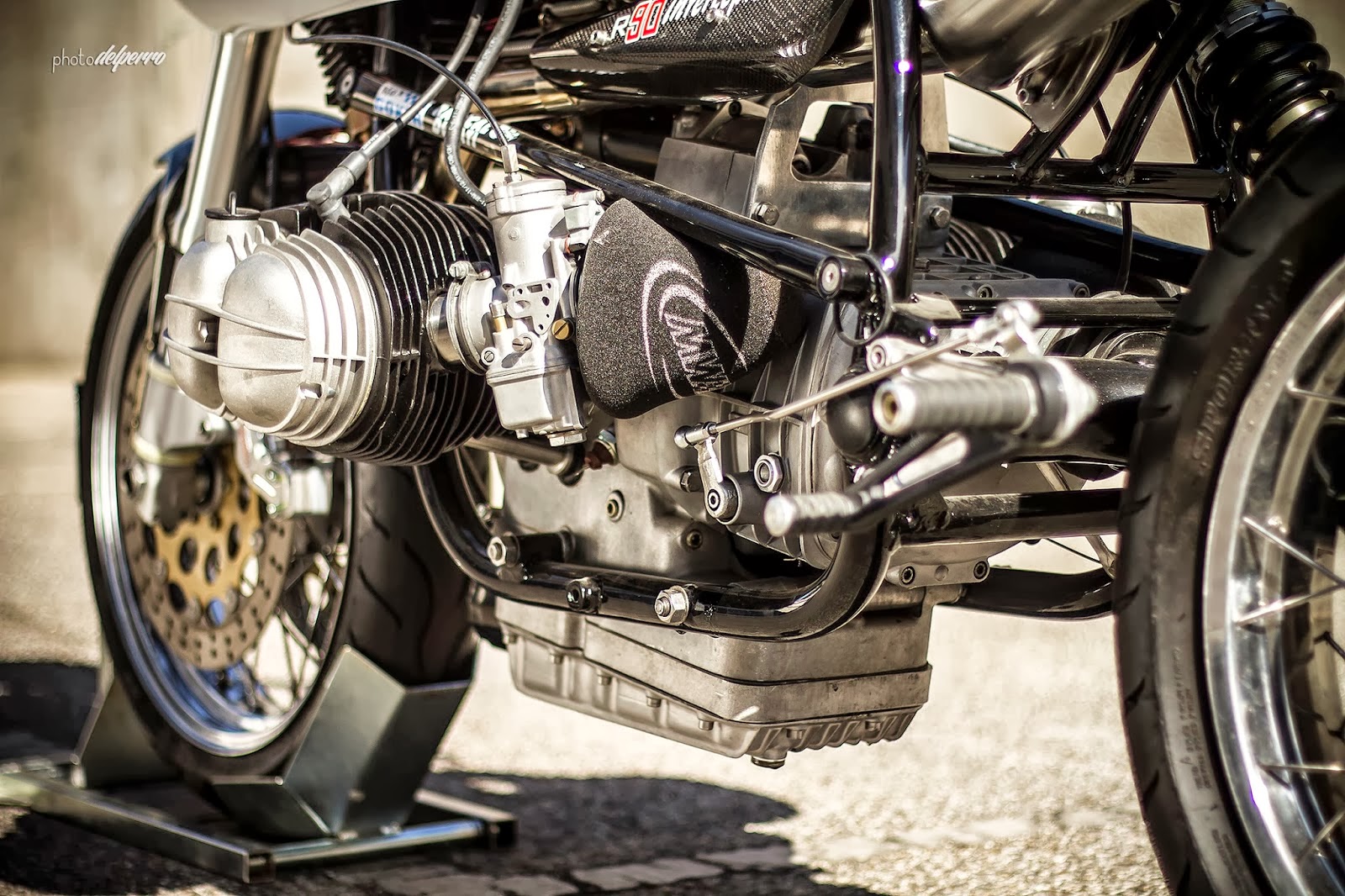 Max Boxer went all out with the Interceptors powerplant rebuild. The blueprinted R100 engine contains a rebuilt, race ready gearbox, lightened crankcase, worked and flowed head with larger valves and intakes, hi-comp lightened pistons, hi-flow oil system and a light weight racing clutch.
The overall design and paint scheme of the Radical Interceptor is a tribute to the Joe Bar Team BMW Interceptor Police bike (hence the Gendarmerie reference on the front fairing) from the famous French comic book series, but unlike the comics any police piloting this beast would seldom let the crooks get away.
Photos by Del Perro
"Breaking the mold" is essentially what custom motorcycle building is all about, but in the case of this particular bike, it has a slightly different meaning. You see this custom
BMW
"R90" was built by a workshop who, by definition, wouldn't traditionally work on a German-made motorcycle. In fact, they are by all accounts specialists in 2 wheeled machines of an Italian flavour. Today though that mold has been well and truly broken. This is the 'Interceptor' and it's the latest build from Radical Ducati.