If you're considering attempting to turn any kind of tourer into a cafe racer you're going to have your work cut out for you. Tourers stand tall. They feature jacked-up suspension and a high, upright riding position. Cafe Racers are typically low, streamlined machines that place the rider in an aggressive over the tank posture. This doesn't mean it can't be done though.
For his 7th project Argentinian builder, Lucas Layum pulled out all the stops. His 'Bull' cafe racer is without a doubt an impressive machine. But once we learned that it started out as a BMW R1100 S Sports Tourer our minds were officially blown.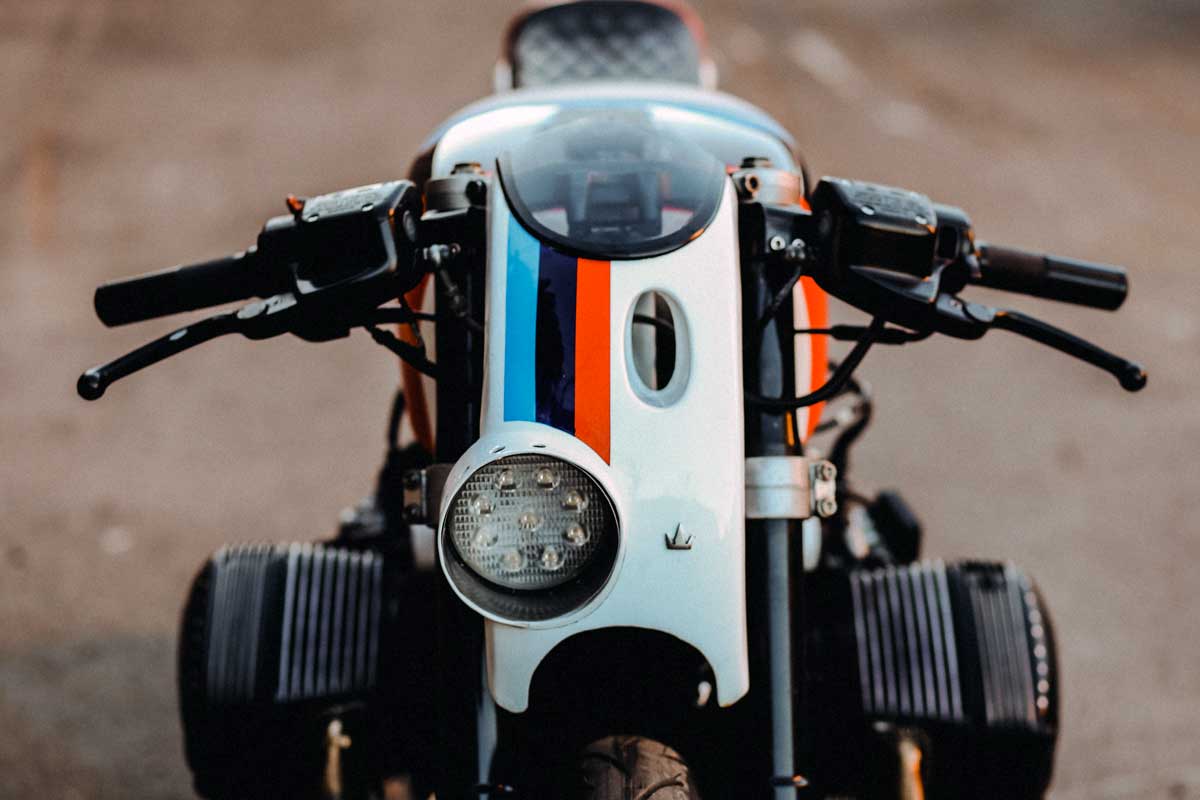 Lucas runs the workshop Lucky Customs in Córdoba, Argentina. During the course of his career customising motorcycles, he's developed a reputation for thinking outside of the box. A solid set of fabrication skills and a keen eye for detail are his most valuable tools and he's pushed them to the limit with this extreme transformation.
It all started with a '98 edition of the R1100 S. The BMW's flat-twin offered decent power and bulletproof performance, but at 229kg, it was no featherweight cafe racer. The paralever rear end offered the right aesthetic for Lucas' vision, but most everything else would have to go. Lucas kicked things off with a complete teardown to reveal just how much work would have to be done.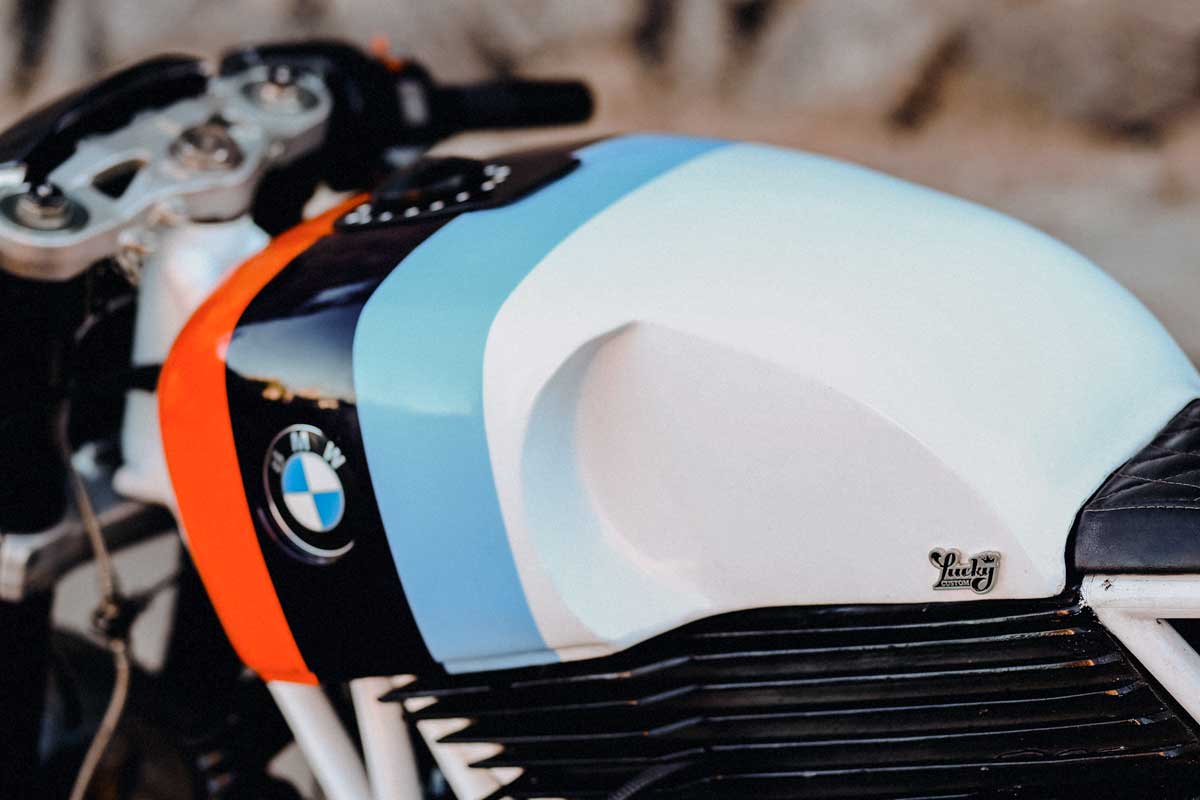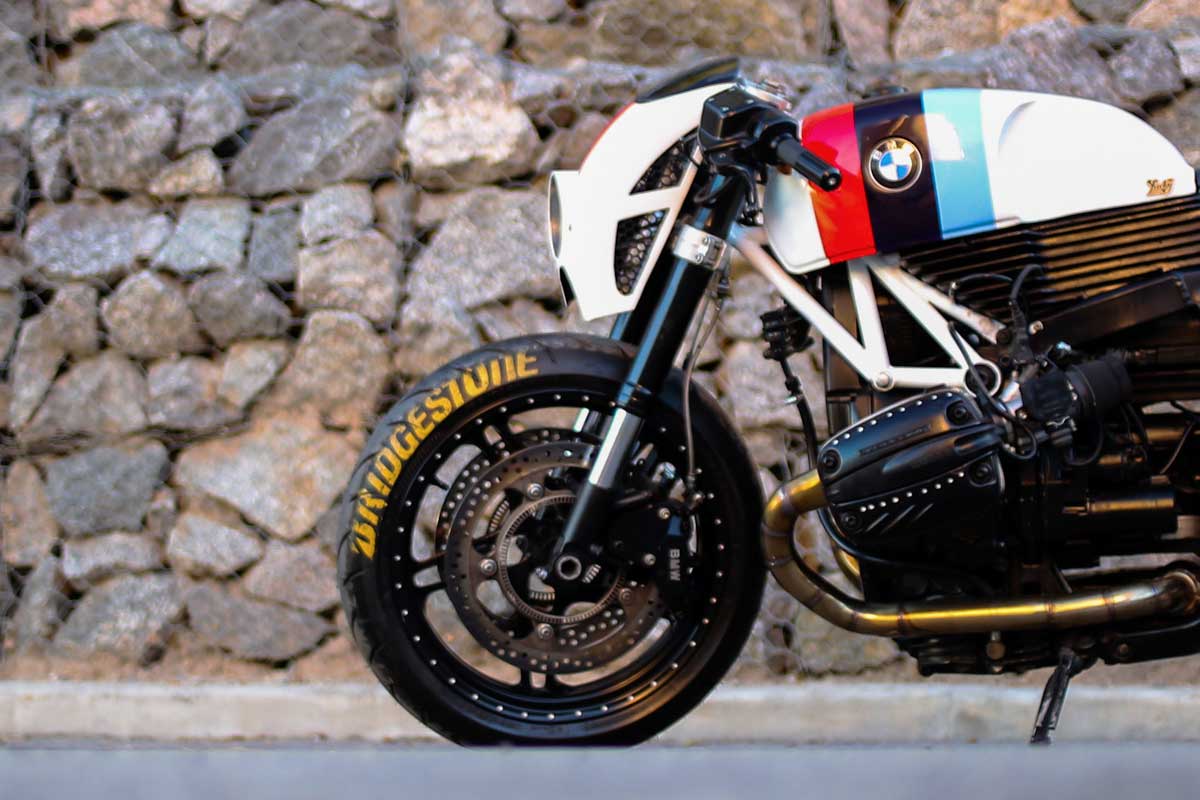 The bike's frame posed the biggest challenge. Constructed from 3 separate sections Lucas decided to do away with the front and rear ends leaving only the load-bearing engine and drivetrain cradle. In their place, he fabricated a trellis-style frame that completely revised the dimensions and stance of the bike. At the rear, he created a slimline tail that's devoid of clutter. His design draws attention to the paralever, single-sided rear-wheel which gives the Bull its drag racer aesthetic. A completely revised front section does away with the R1100's Telelever suspension. In its place are a set of Honda CBR1000 USD forks that sit the bike at Lucas' preferred height.
The move to a custom frame also meant that the BMW R1100 S bodywork would need to be replaced by parts of his own design. The fuel tank and rear cowl were hand-shaped from steel to ensure a perfect fit. A set of finned side panels were added to create a cavity beneath the tank where the bikes revised electrics and battery now reside.  The front end is finished off with a custom made asymmetrical cowl and standard lighting has been replaced by LED units. To position the rider appropriately the BMW now wears clip-on handlebars and rear-set footpegs.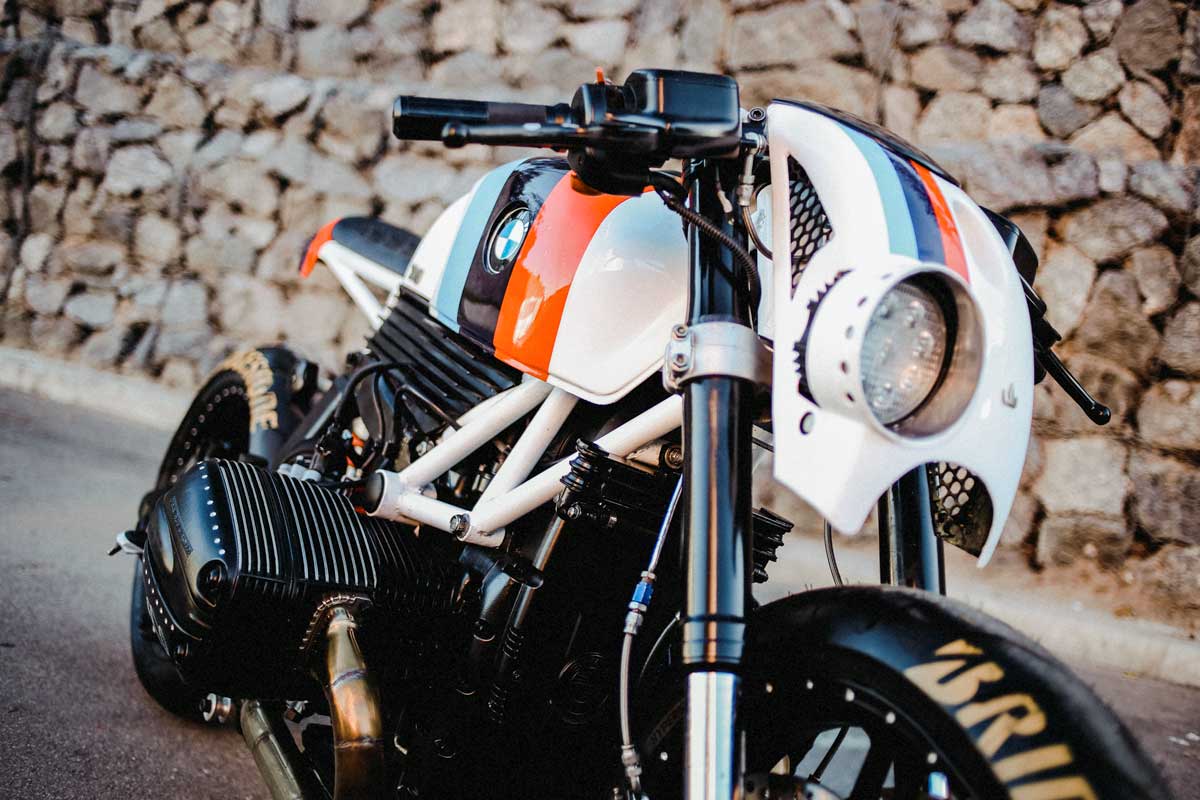 Lucas finished his BMW R1100 S Bull off by applying a couple of his trademark touches. These include the bold Bridgestone lettering wrapping around the edge of each tire, and a custom made stainless exhaust system that exits in front of the rear wheel. To hero his favourite aspect of the build the trellis frame and bodywork were finished in white. BMW M performance tri-colour stripes wrap things up and let everyone know that this bike was built to be an ultimate driving machine.
Photography by Maxi Pucheta