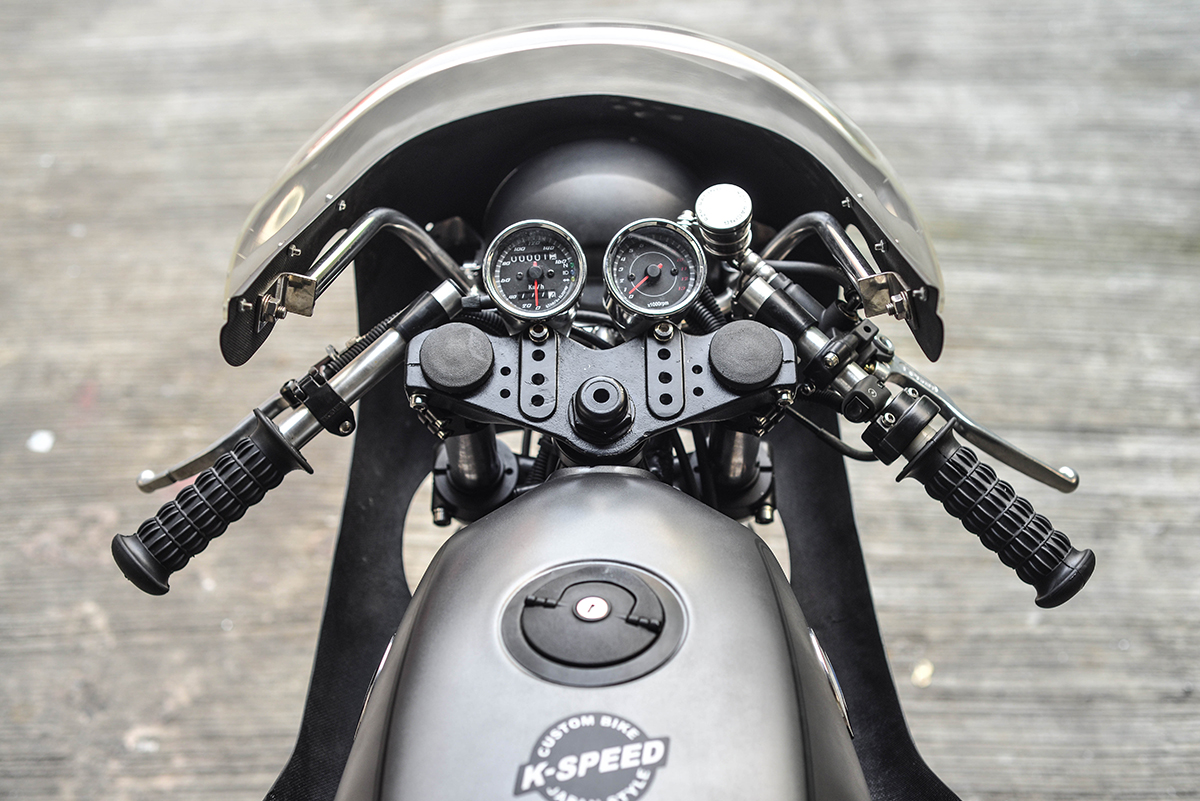 Established in 2002 the K-Speed business is spread over 12 stores around Thailand with its head quarters in Bangkok. Eak has been customising BMW's out of K-Speed HQ for the last 5 years and this half faired '81 BMW R100RS Cafe Racer is his latest creation.
"He bought the bike in original condition and we started the build by making modifications to the tail" Eak's good friend Supakorn reports. "We chopped the subframe, bent up a new one and welded it in to give the bike sportier proportions."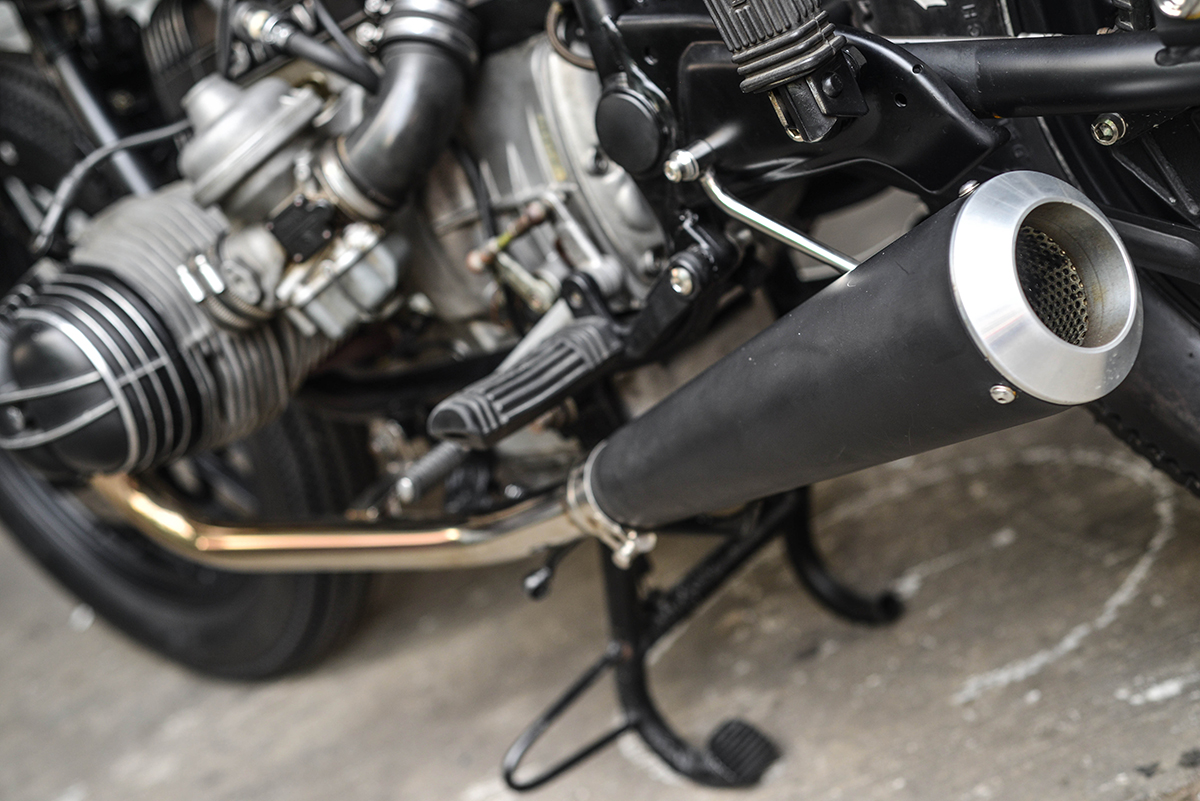 With the new tail loop in place, a custom Cafe Racer styled seat pan shaped and covered in black leather. An LED taillamp was then mounted to the rear loop with a bracket that positions the number plate so it can double as a rear fender. The sportier-looking front end was put together by adding a vintage Japanese half fairing, which they mounted using custom struts and brackets. The headlamp is a K-Speed aftermarket item with an LED running light ring and the stock handlebars have been replaced with clip on bars wearing custom switchgear. With everything in place, the cockpit was finished off with a pair of black-faced aftermarket dials.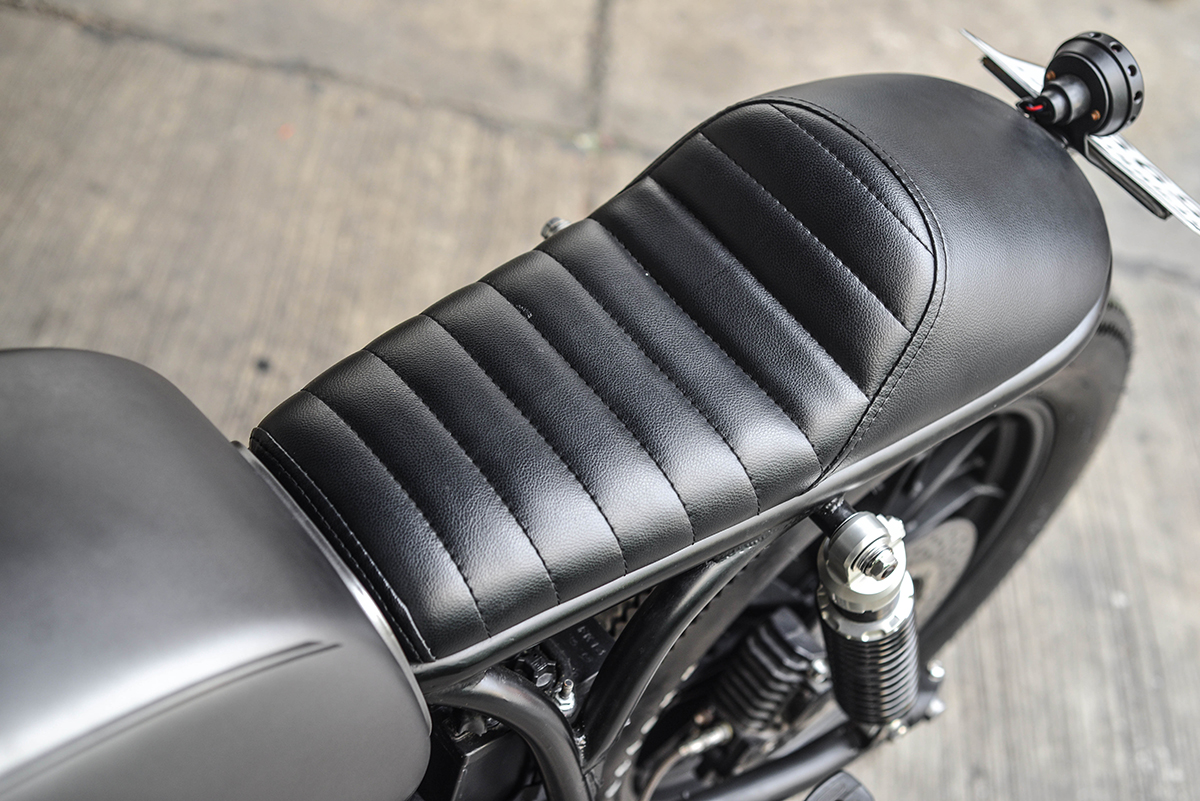 To level the bikes stance there's YSS rear shocks, and for that classic Cafe look and sound, there's a pair of megaphone mufflers that have been slipped on to the bikes custom stainless exhaust headers. Rather than following suit with so many other custom BMW builds, Eak chose to paint using a custom mix of matte grey, black and bare metal. For our first feature from Thailand, K-Speed have knocked it way out of the ballpark and if this is a sign of things to come from I think we've all got good reason to be a little bit excited.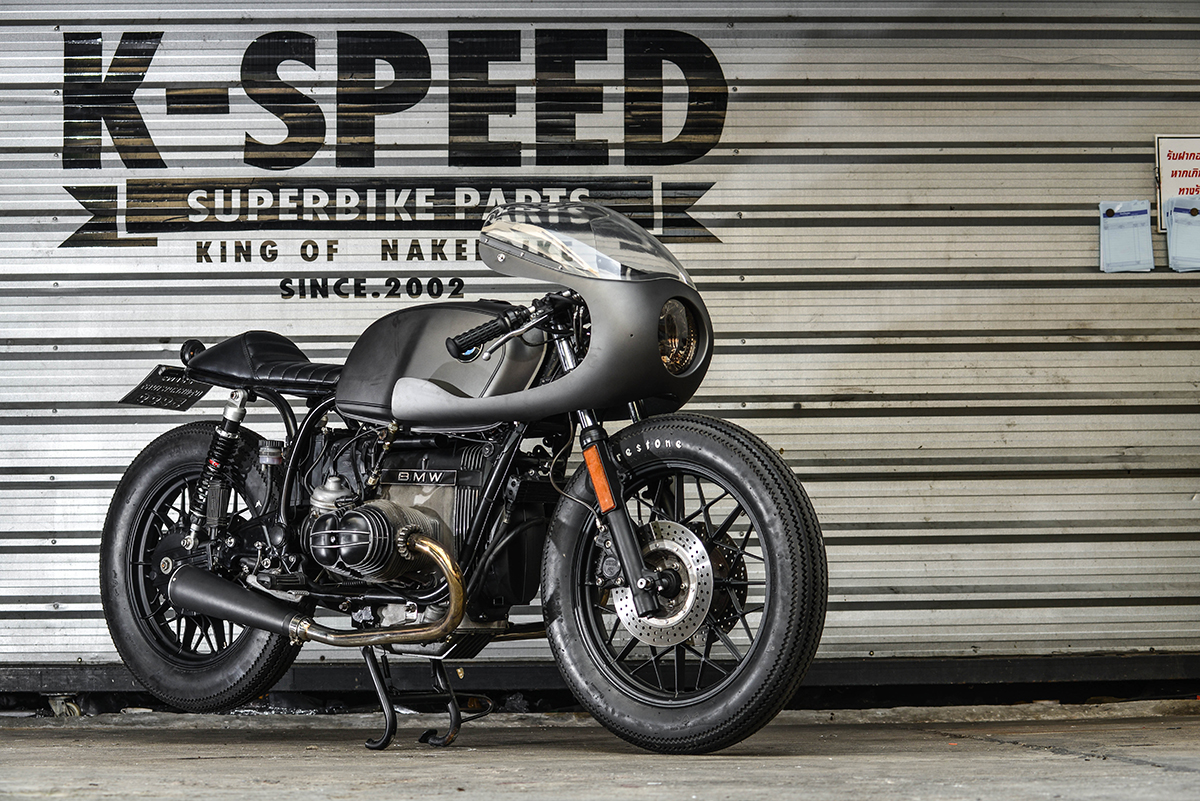 If you've ever been to Thailand's capital Bangkok, you're sure to remember the sound of the traffic. Small capacity motorcycles and Tuk Tuk Taxis carry a large percentage of the cities 8 million residents during their daily commute, sounding like an immense swarm of highly tuned chainsaws. Spotting a large capacity motorcycle amongst them used to be a rarity, but over the last few years there's been a shift in the motorcycle scene with bike enthusiasts turning their attention to 'big bikes'. At the forefront of that shift is Eak, the owner of aftermarket parts and accessories store K-Speed and he's got a soft spot for the <a href="https://www.returnofthecaferacers.com/category/bmw-motorcycles-cafe-racer/">BMW</a> boxers.