The 2012 Bonneville Speed Week is wrapping up for another year. Thankfully it looks like we'll be seeing a lot more coverage from the event this time round with the folks from Low Brow Customs, MegaDeluxe, El Soltario MC and some Jalopy Journal members all in attendance. While we eagerly wait for them to return home and begin compiling all their coverage I have grabbed some shots from their respective websites and Instagram feeds to wet your appetites.
Stay tuned for more coverage and enjoy these awesome photographs…
Low Brow Customs bikes: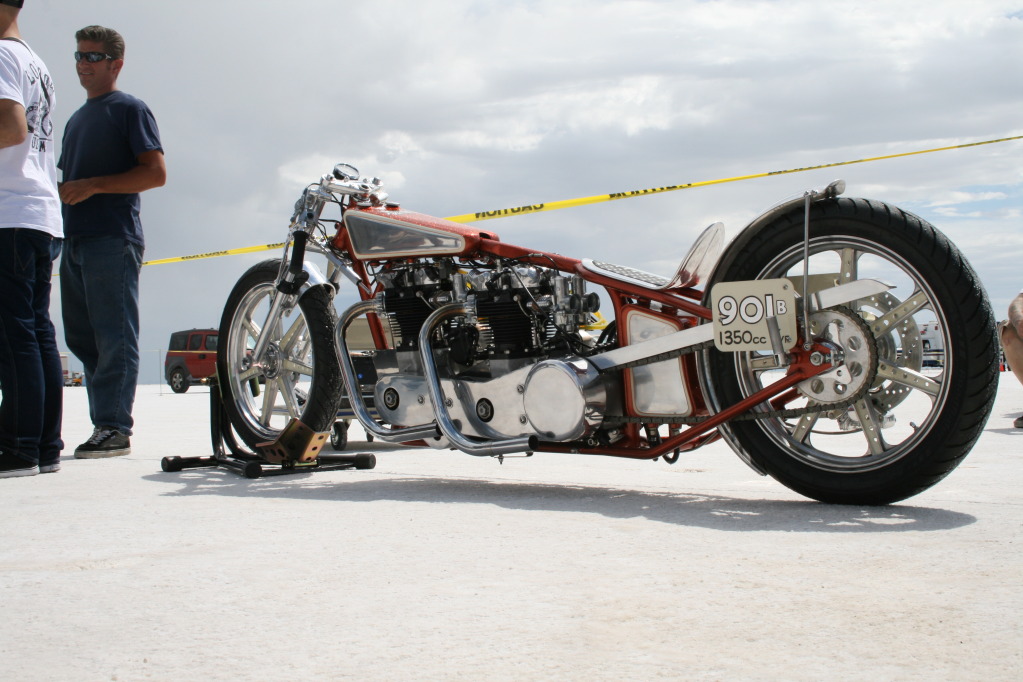 Low Brow Customs twin engines Triumph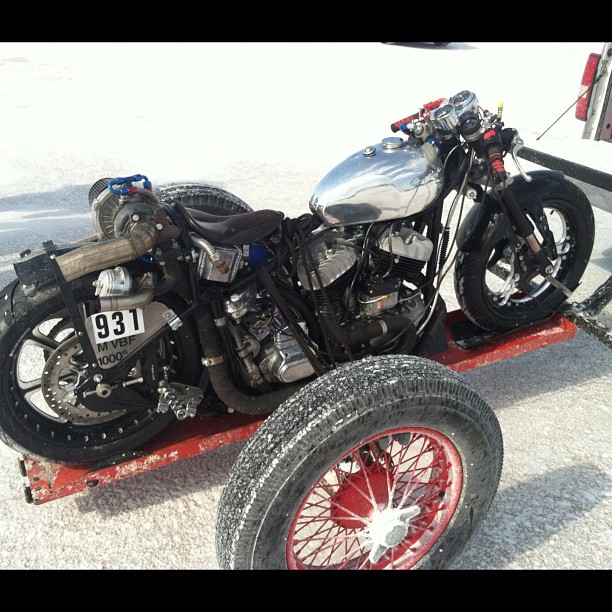 Turbo charged hog anyone?
4 Wheeled Bonneville Beasts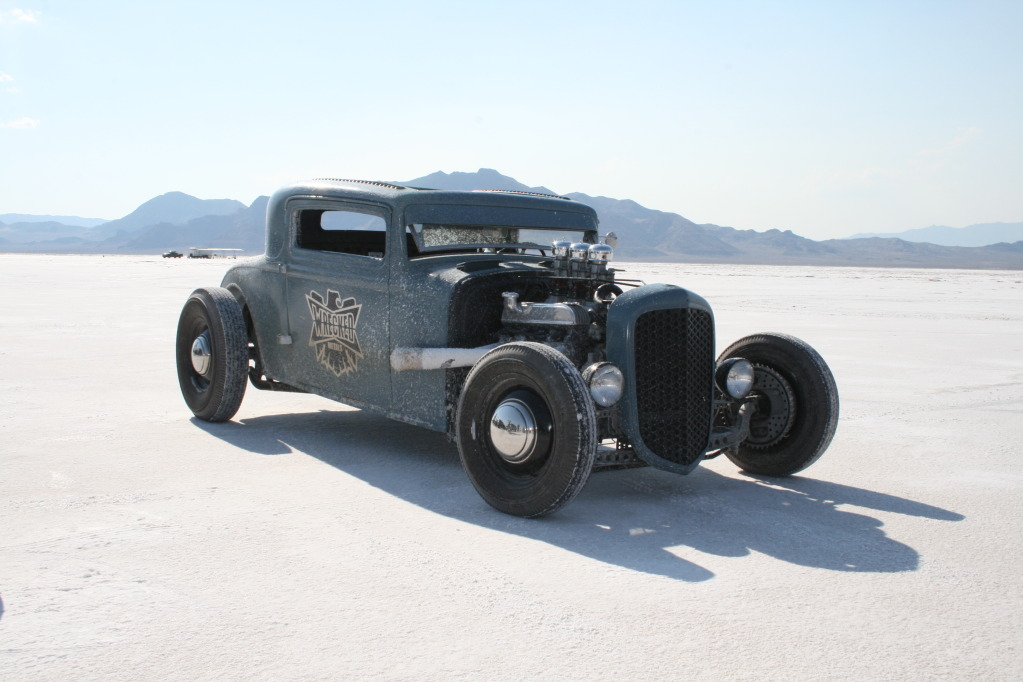 I can't do a post about Bonneville Speed Week without showing at least one photo of a Hot Rod.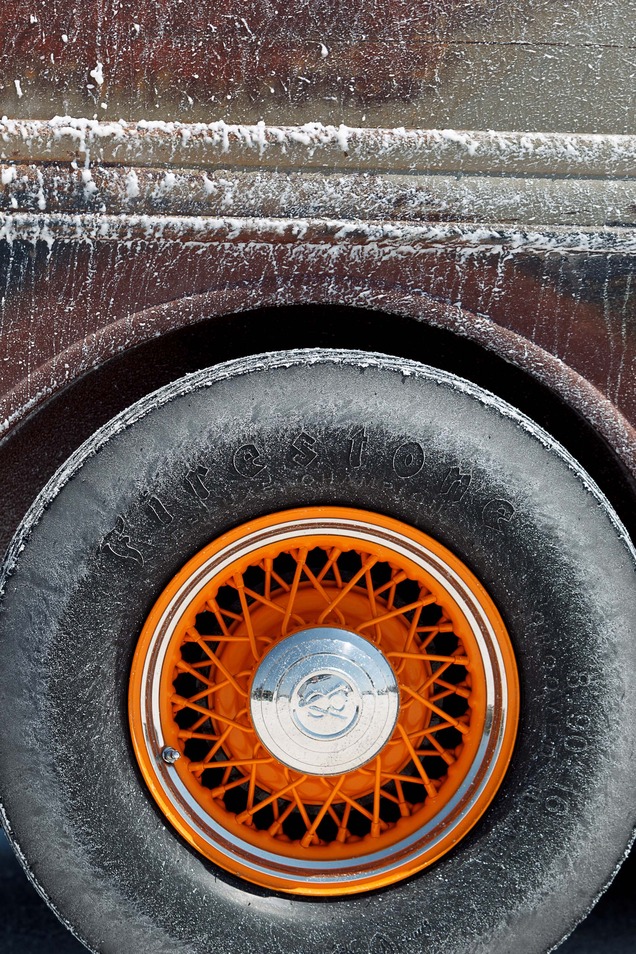 I hope he rust proofed?
For more check out: