You may remember the somewhat controversial Buell Norton Manx I featured a couple of months ago? Well it's back and it's in the company of an equally obscure looking custom BMW R90S. Custom builder Sébastien Beaupère has once again thrown out the rule book, ignored the critics and raised his middle finger at the conservatives and built a BMW unlike any.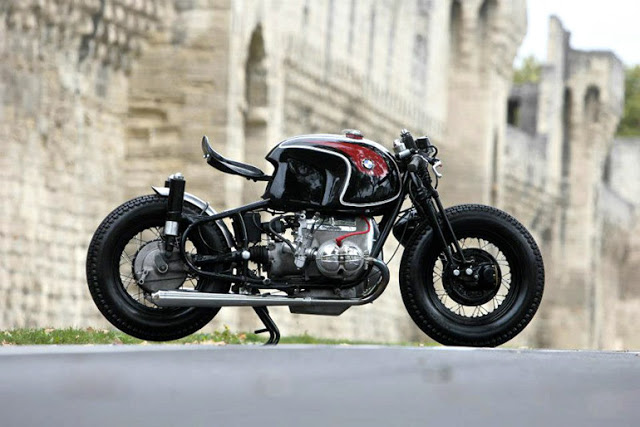 At the core of his build is a 1970's BMW R90S motor which Sébastien has mounted in a mid '50s/60's  R50 frame. The frame which still features its plunger style rear shocks remains largely unmodified with the exception of the newly design seat and the adaptation of a W&W springer front end.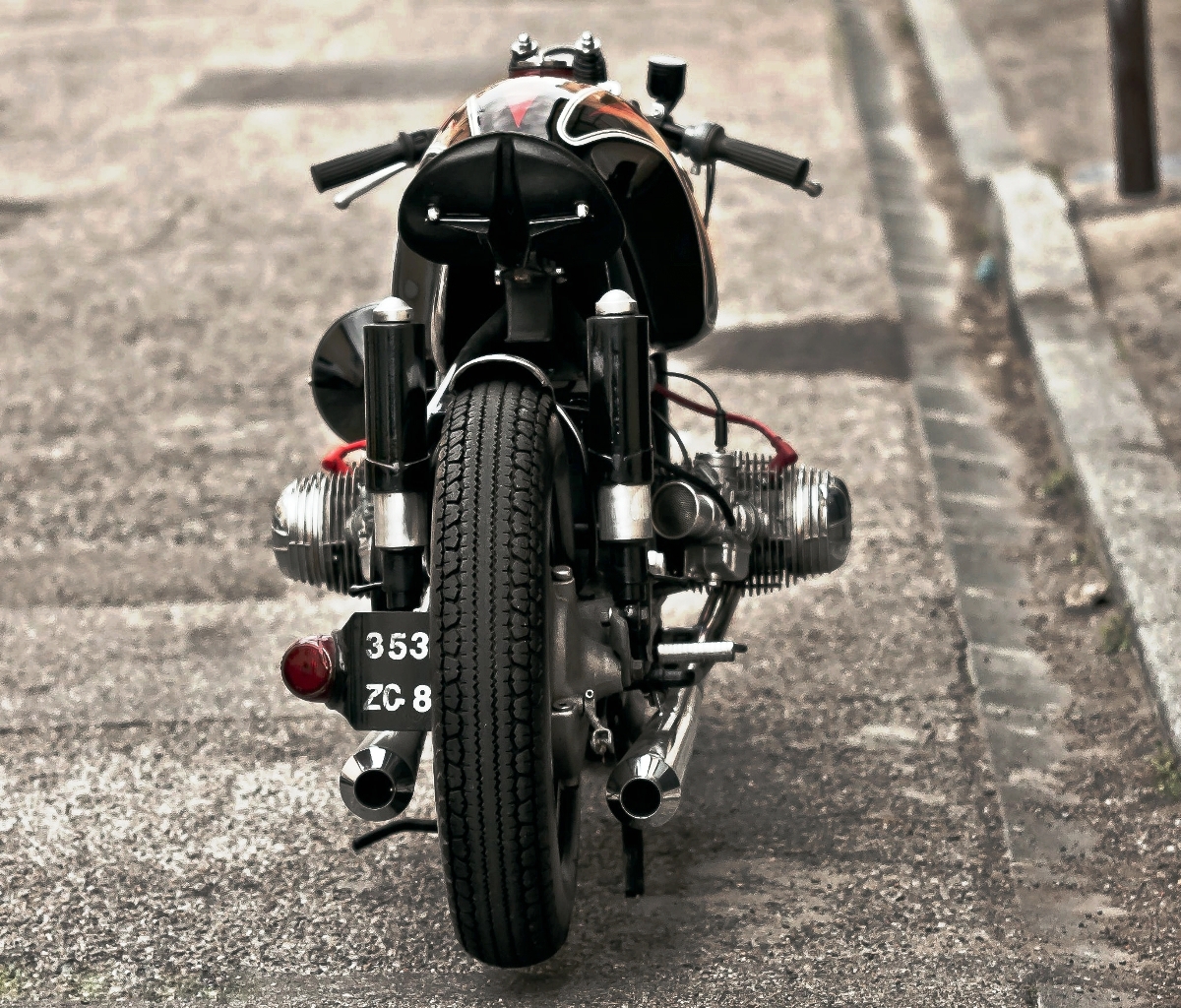 Looking at the bike it's hard to say that any one part stands out more than the rest but it's fuel tank is definitely a point of interest.  It's a relatively rare tank to come across these days and was the work of German designer/fabricator, Karl Heinrich. Heinrich specialised in designing and building touring tanks for air-cooled BMW's from the '60's to the 80's and this particular tank has a massive 8.5 gallon (32 liter) capacity. You can bet that visits to the bowser on this bike are few and far between!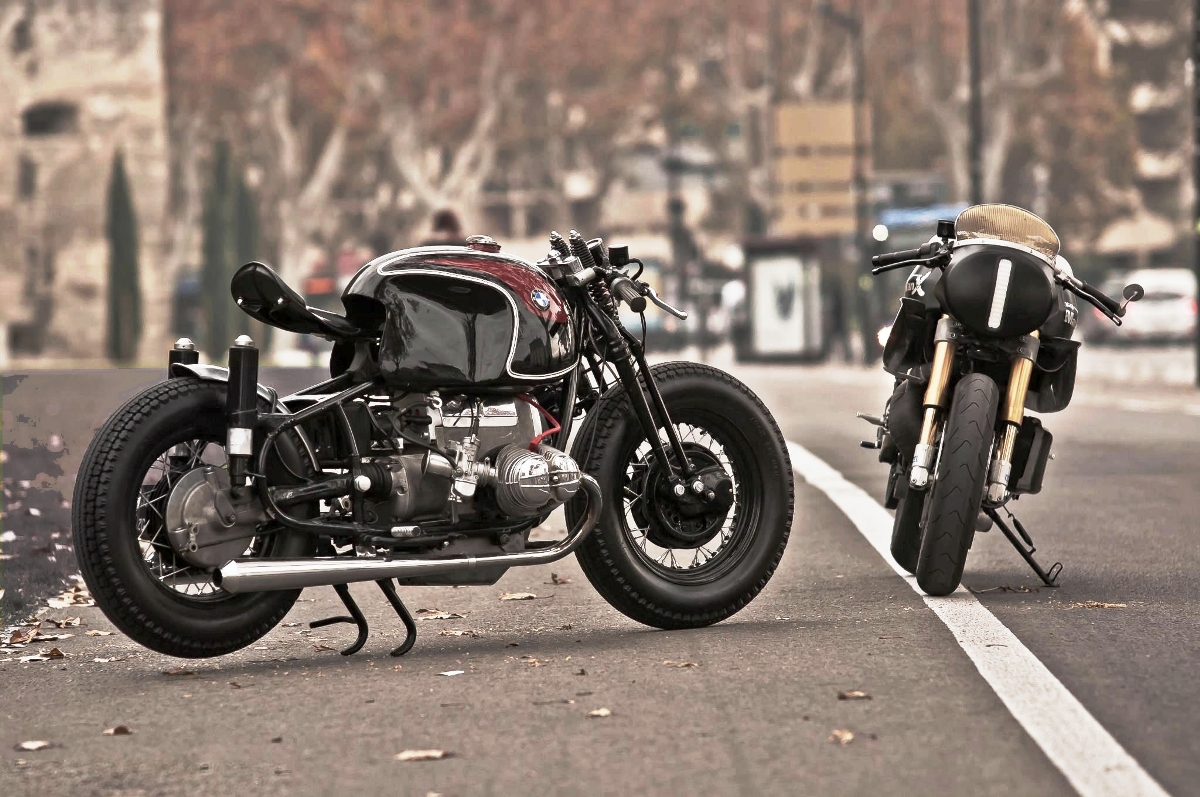 To balance out the bulk of the Heinrich tank a bulbous Avon Mk2 tyre has been wrapped around each of the blacked out wire rims. Red highlights on the tanks paint scheme have been complimented by adding red sparkplug leads off each cylinder and all of the bikes lighting has been relocated to the left, leaving the front and rear end as free of clutter as possible.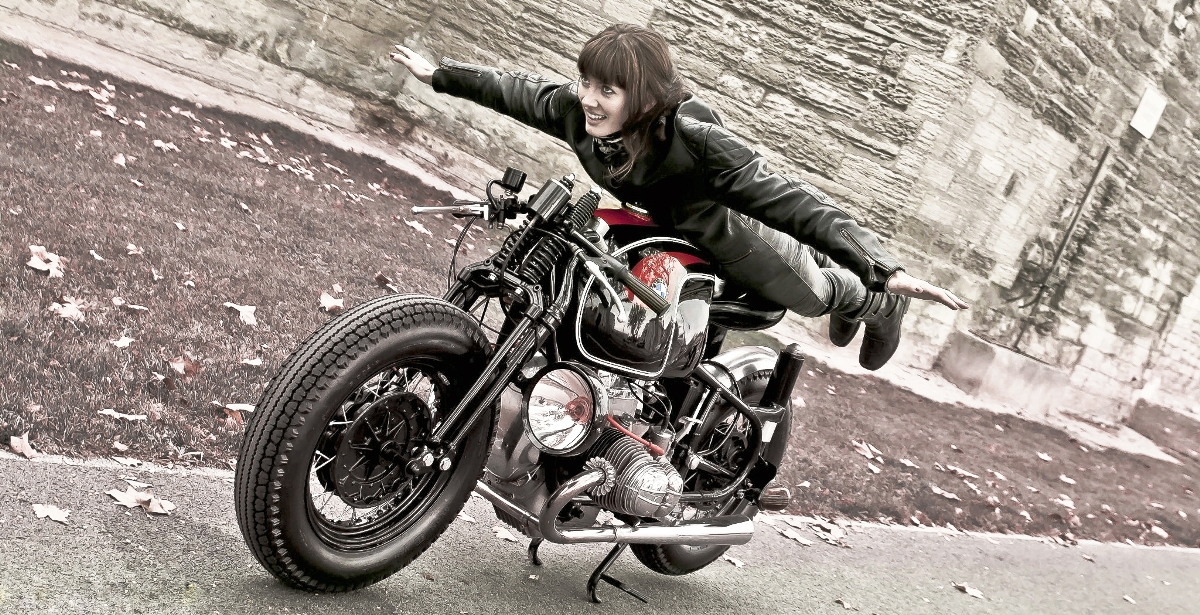 After seeing both bikes together 
Sébastien's style of motorcycle is becoming much more obvious and although this bike will also have it's share of haters, I'm really looking forward to seeing what's next!