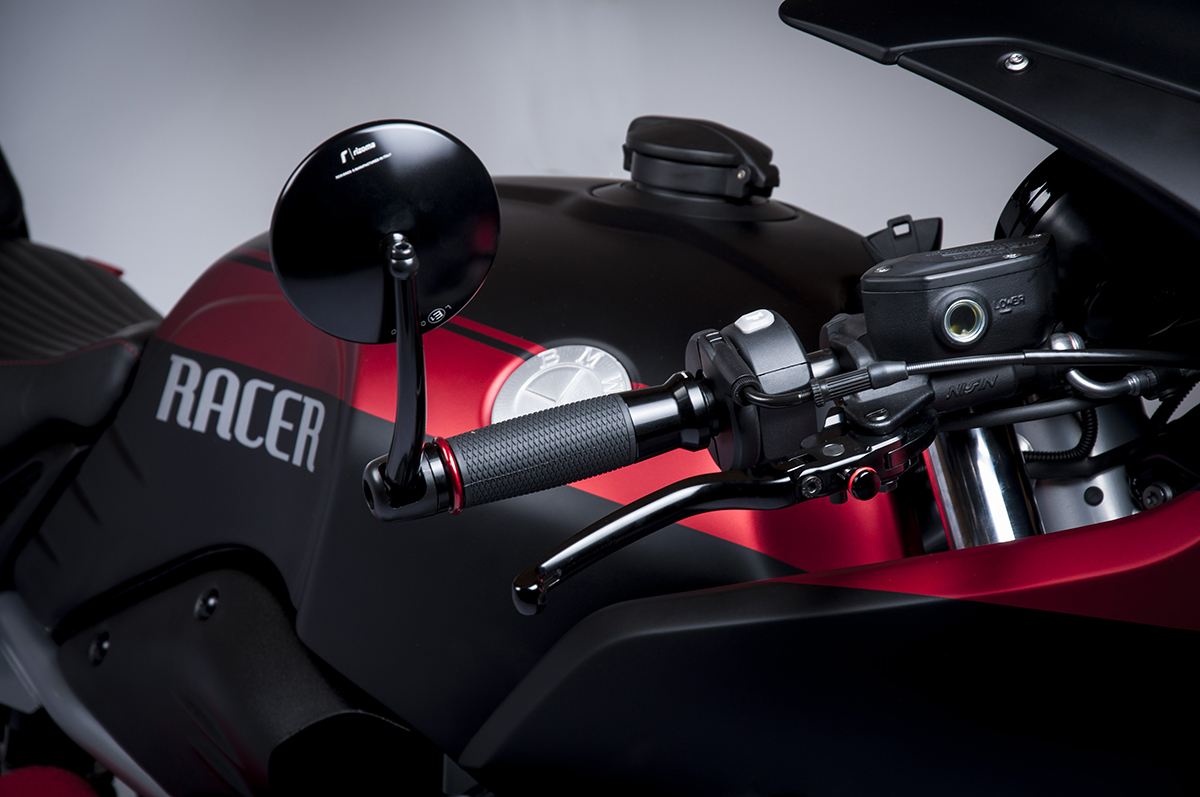 Tank Machine was established by Clement Molina back in 2015 following his 18 years of experience working in the motorcycle industry. His company specializes in the sale and production of aftermarket parts as well as building custom motorcycles for their customers. After predicting that manufacturers were going to be developing motorcycles that embraced customization he focused his companies efforts on developing products specifically for these newer machines. Tank Machine now collaborates with several French dealerships building motorcycles for showrooms and special events that promote the customizable nature of these motorcycles.
This Tank Machine BMW R9T cafe racer, nicknamed 'Red Line', was built in collaboration with BMW Motorrad France for their appropriately named 'Custom Contest'. With a super tight timeframe of only one month, Clement and his team took delivery of a brand new R9T Racer. With the goal of creating a bike that was a striking visual contrast to the original, they began by devising a new, dark color palette.
Although BMW did a great job of creating a beautifully clean bike strict laws and licensing requirements dictate the use of some rather average looking components. So, along with the dramatic change in color, Clement applied a series of modifications to help clean things up. Starting with the rear end he dispensed of the oversized plastic fender and indicators. In their place is an LED brake light with integrated indicators and the license plate now functions as a basic fender. At the pointy end, the front fender was trimmed to lessen its presence and tiny Motogadget M-Blaze pin indicators were discreetly integrated into the front cowl.
To complement, the bikes new color scheme a custom tuck and roll leather seat was made using contrasting red stitching, which would become the highlight color for the R9T's paint scheme. To free up some additional power the airbox was dispensed with and red Unifilters mounted directly to each intake. A black bodied Akrapovic muffler was then fitted to the original headers which have been cloaked in black exhaust wrap.
The Red Line's headlamp grille, levers, mirrors, and footpegs come from fellow aftermarket experts Rizoma. To add a touch a classic cafe racer styling the modern filler was swapped for a black Monza cap and the badges replaced by for milled alloy editions. With all of their aftermarket components planned out it was time to apply the new paint. All of the engines silver details were repainted using the same satin black they applied to the bodywork. Then to add a sportier and decidedly sinister feel to the BMW, they added the metallic blood red racing stripes.
Although the Red Line R9T cafe racer features plenty of one-off modifications most of the dress up parts used, such as the seat, lights, and Rizoma items are available through the Tank Machine website as a kit to allow their customers to recreate this look.
We were smitten when we first saw the BMW R9T Racer and Tank Machines reimagining of the bike has only made us want one more!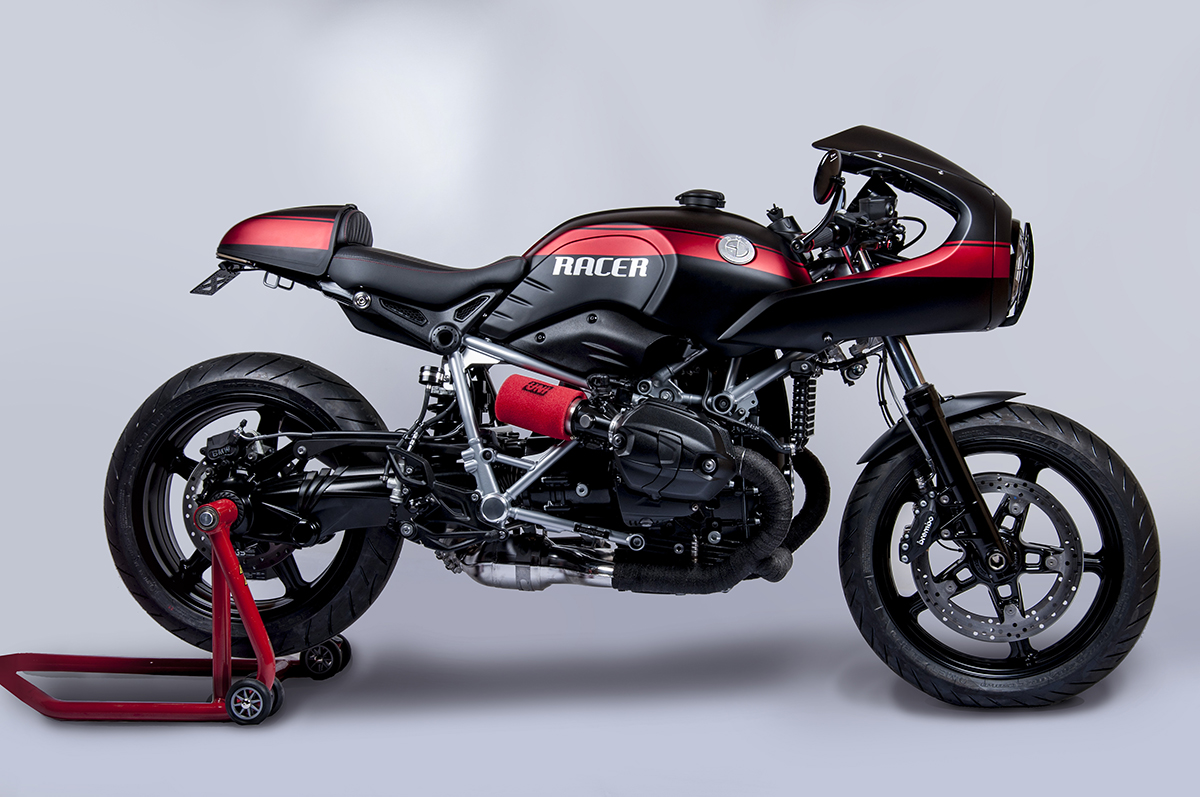 It's no secret that manufacturers have been watching what's been happening in the cafe racer scene. They've been releasing motorcycles aimed at those of us who like to tweak our rides for some time now. The flow on effect of this is that aftermarket companies and custom builders inevitably turn their attention to them. French workshop 'Tank Machine' is one such company. Along with building their own custom motorcycles, they produce custom parts and kits for the new Indian Scout, Suzuki Van Van, Ducati Diavel and, of course, the BMW R9T.