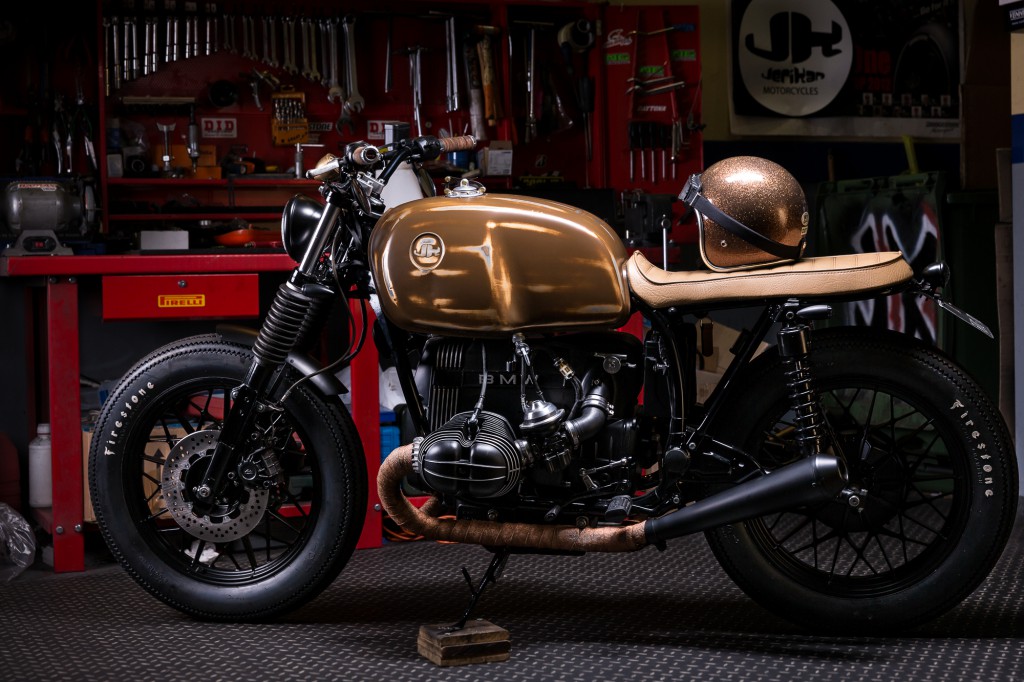 I've never had the urge to eat a motorcycle before but this latest build from Jerikan looks delicious. For some bizarre reason that brown and cream paint scheme reminds me of my favourite chocolate bar and has my mouth watering. My fixation with chocolate treats aside, Jerikan's third custom build, a BMW R65, is one hell of a sweet ride (pun intended) that's well worth a bit of drool…

Starting with that delectable paint scheme, it's a fusion of chocolate brown on a layer of nougat gold concealing a layer of grey primer. The paint was then licked sanded back to create a convincing aged finish. The frame, swingarm, forks and triple clamps all received a fresh coat of gloss black while the engine cases, headlight bucket and exhaust were done in high temp satin.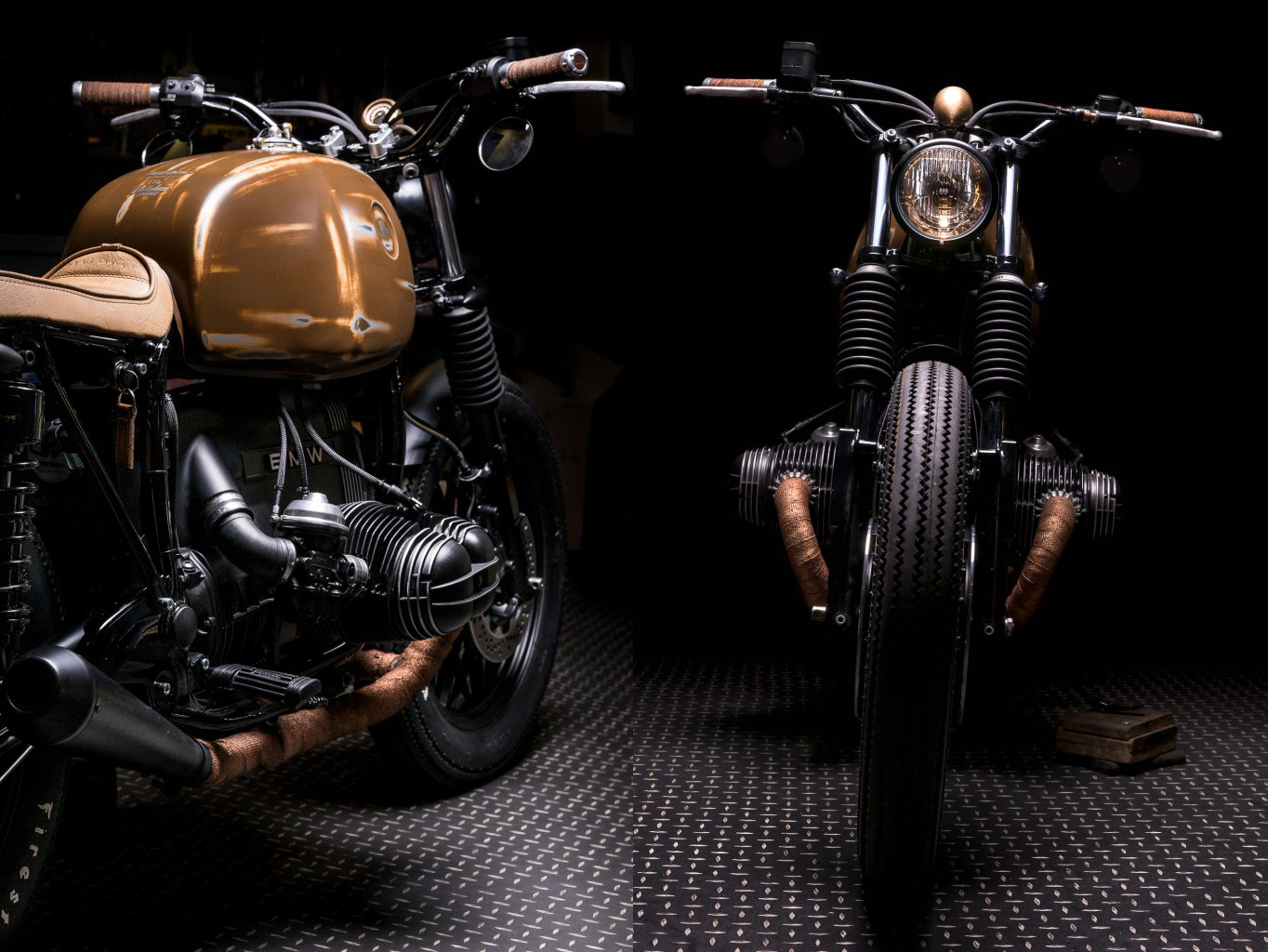 To compliment the paint Jerikan added brass details to the tank cap, cables and speedo housing. A set of Brooks leather bicycle grips, pipes wrapped in brown heat tape and a custom made seat pan wrapped beige leather then finish the scheme off nicely.
Performance improvements come in the form of Progressive rear springs and a full engine rebuild/refresh. LSL handlebars add a touch of MX style making the bike appear somewhat nimble despite it's bulky boxer engine and chunky Firestones.
Jerikan's custom BMW R65 is most certainly a suitable ride for anyone looking to work, rest or play.