Looking back over the last 11 years of running this website the thing I've enjoyed the most is seeing workshops evolve. I've featured a multitude of first time builds that have paved the way for the formation of successful workshops. Dedicated guys and girls who have turned their past time passion into a burgeoning business. What is most exciting though is seeing their skills as motorcycle builders evolve. With each new custom motorcycle that rolls out of their workshop the level of detail, finish or skill grows and today's build is the perfect example.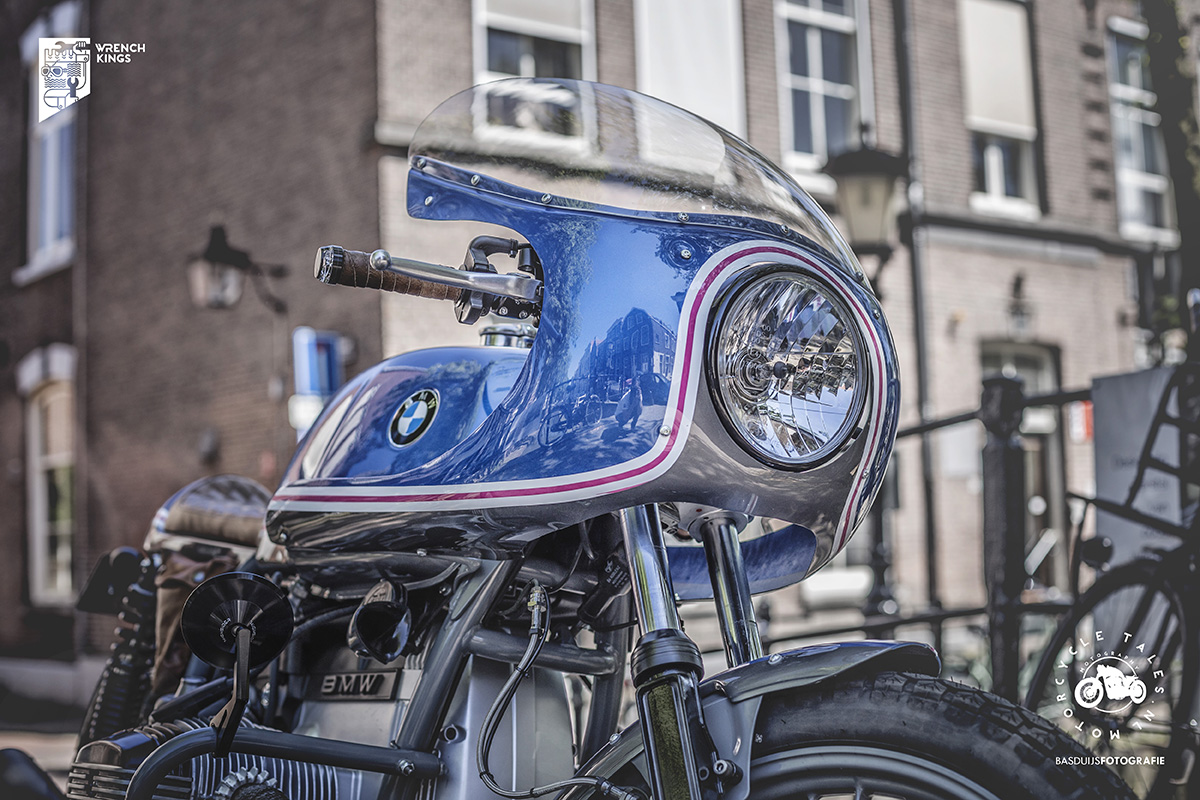 I first featured the work of Netherlands based 'Wrench Kings' back in 2015 with their Suzuki GS450. That bike marked the start of their humble enterprise and today, 2 years later we are featuring their latest build, a striking BMW cafe racer built for a customer who knew the Wrench Kings team could deliver exactly what she was after.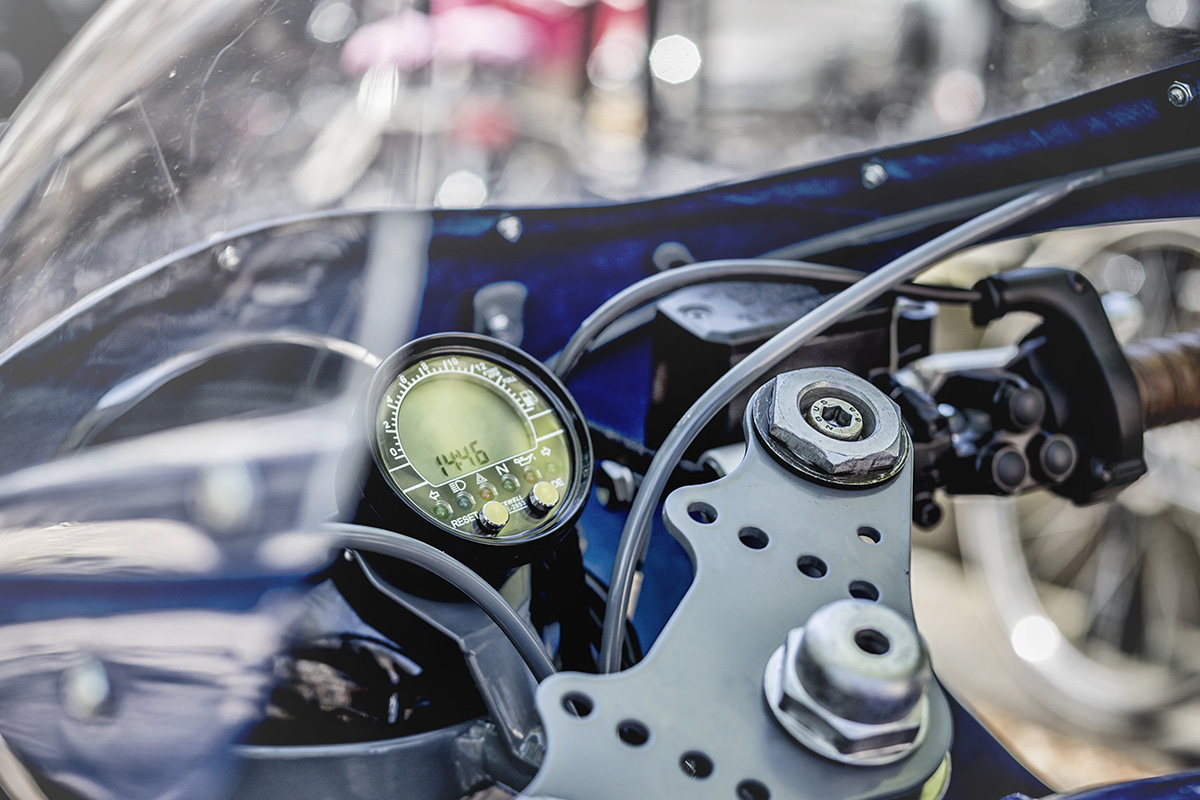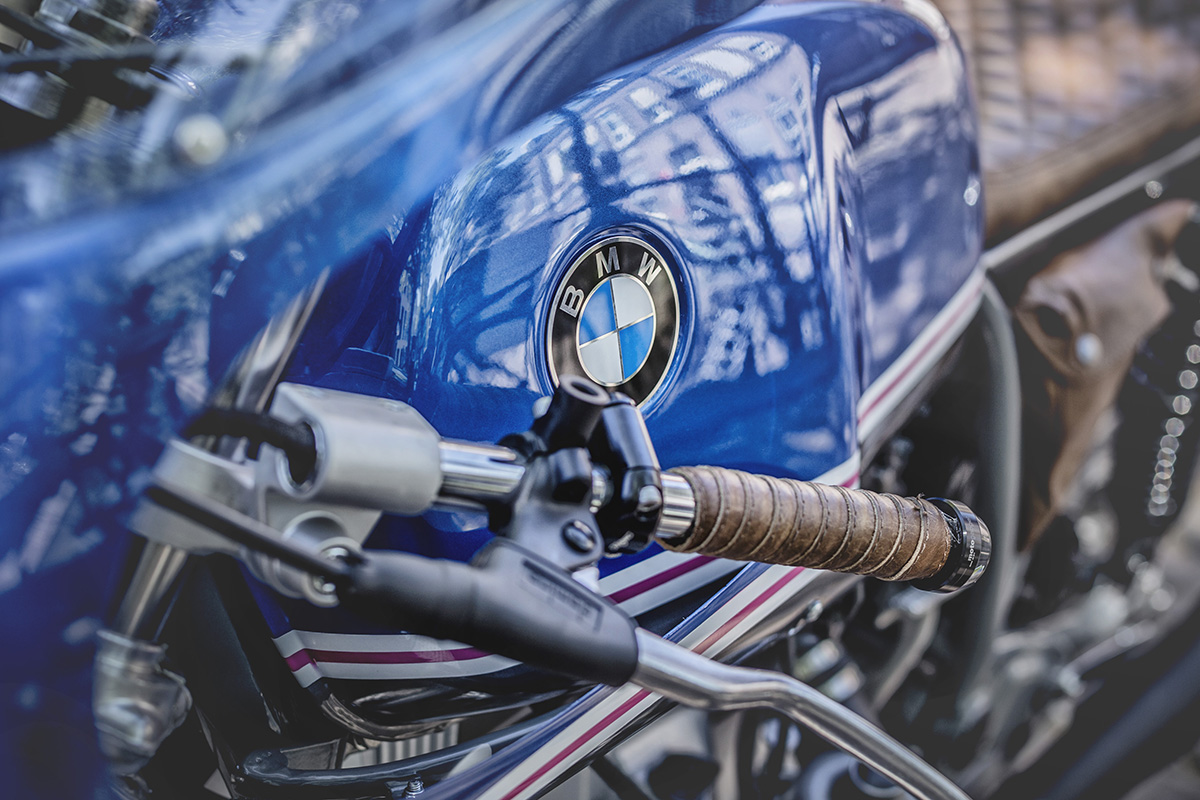 Taking a mere 3 months to complete, the bike was put together for a female customer with a very specific request. The bike she wanted had to have an "old school cafe racer" style, but rather than providing a donor motorcycle herself, she left the buying up to the Wrench Kings. After considering several options a BMW platform from the 80s was determined the best choice so an '84 BMW R100 RT was acquired from SWIFT Motoren in the Netherlands.
"One of the most important things with this build was that we needed to build a bike for a female rider," says Wrench King, Take Menick. With this in mind, they laid out a concept that featured a lower stance and narrower saddle so she could easily balance the bike at a standstill. To achieve this Take and his team fabricated a new subframe for the rear of the bike that creates a level bone line and met their height/width requirements.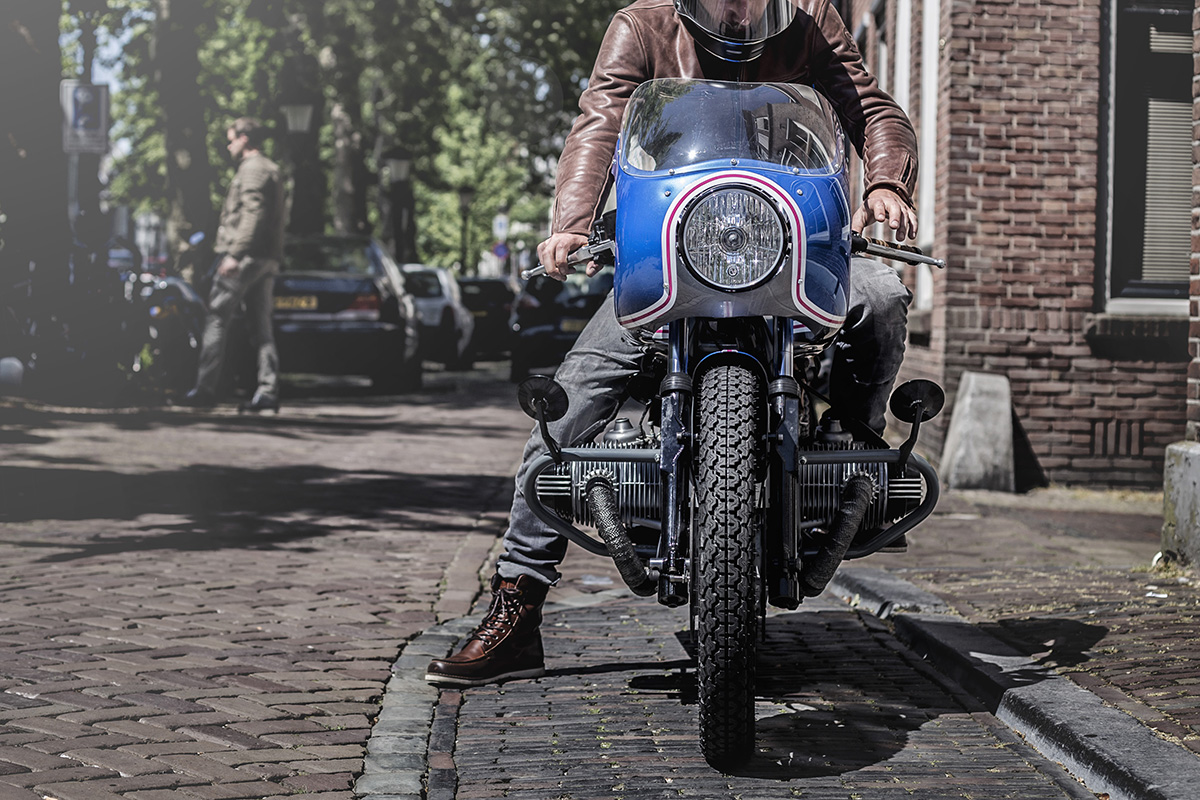 Removing any trace of the R100s 33 years of prior existence came next. After a full tear down everything that was to be retained received a thorough clean before being freshly powder coated in either gunmetal grey or satin black. The engine was also completely torn down for a comprehensive rebuild and clean to have it running like new again. New leads, hoses, and clamps replace perished items and braided brake lines help to take the sponge out of its stopping power. For classic looks, without sacrificing performance the wheels were wrapped in Dunlop K70 rubber.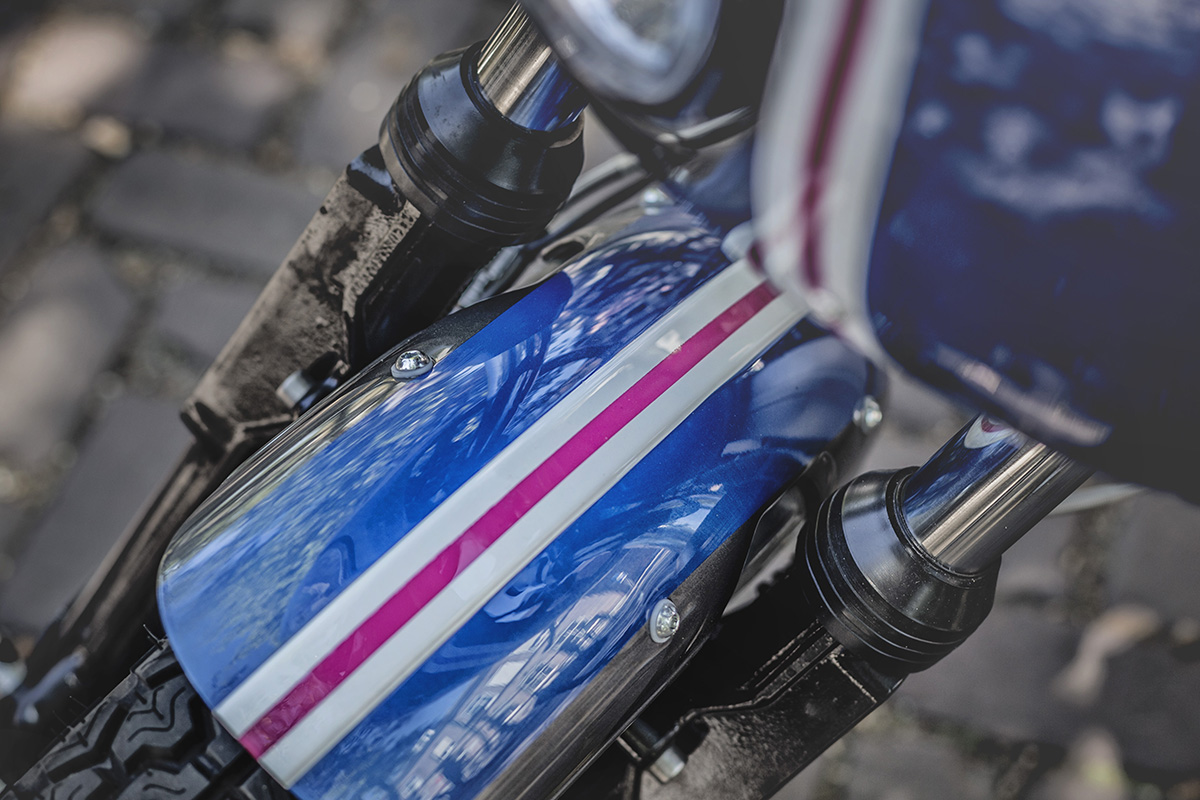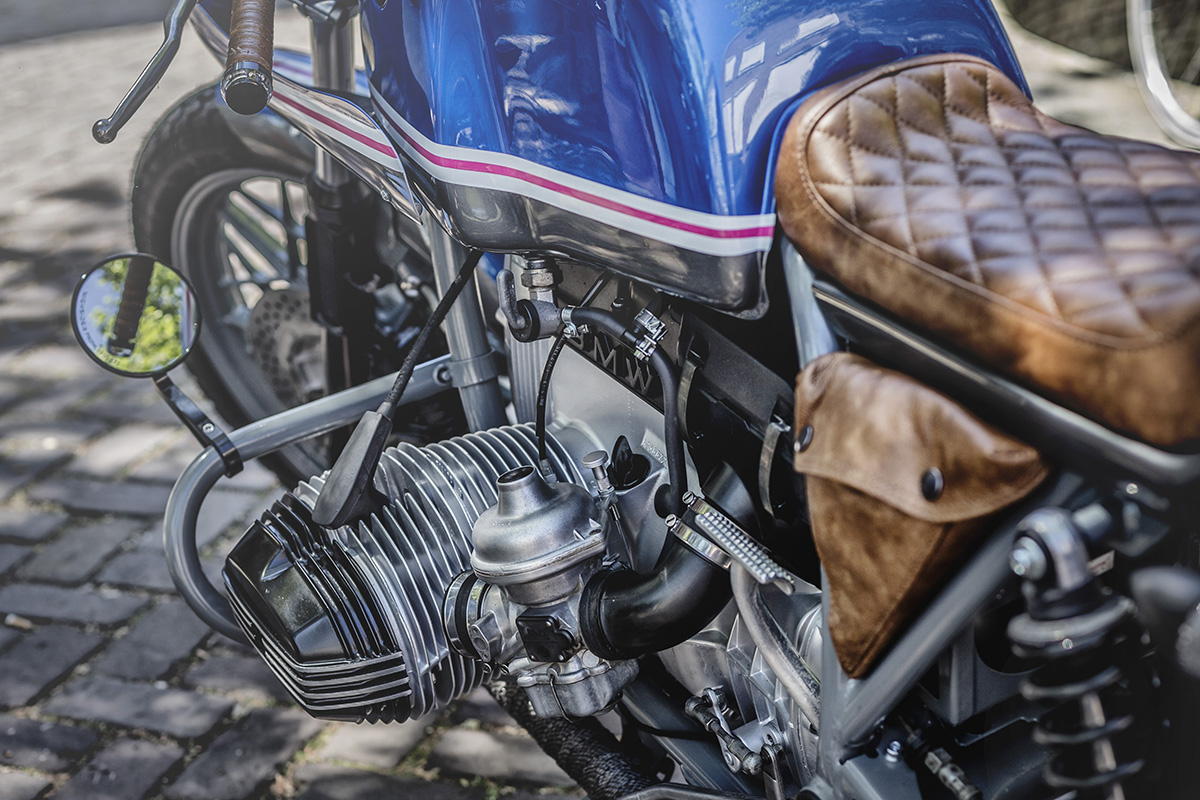 To get the "old school café racer" look their customer was after, the Wrench Kings sourced an aftermarket composite fairing and tail. Both the front and rear fairings were modified to suit the BMW dimensions and fit using custom made brackets. A custom front fender was also fabricated to reduce visual bulk on the front wheel. With the fairing in place, Tarozzi low rise clips were mounted on the forks wearing Motogadget M-blaze bar end indicators, a Domino throttle, Brembo clutch and brake levers and custom made leather grips from workshop partner Silver Machine. Rather than cluttering up the handlebars, the Wrench Kings opted to mount them on the BMW's original engine crash bars.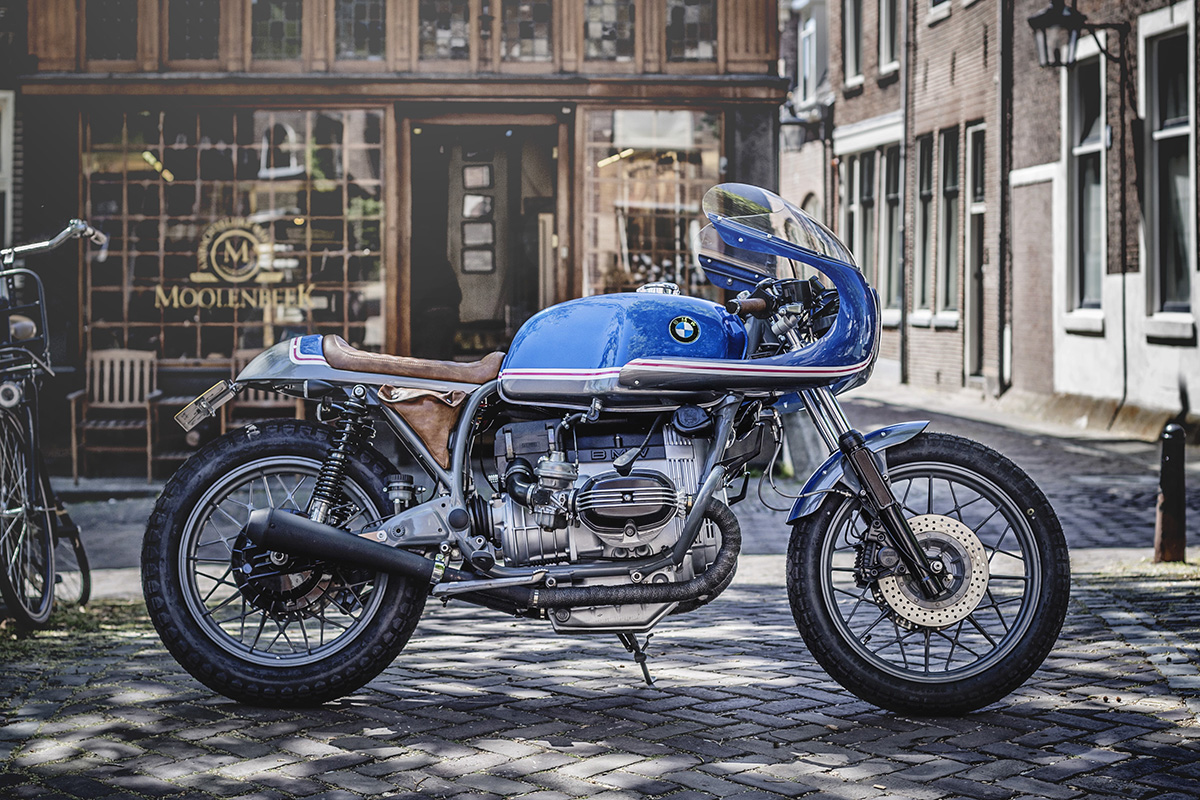 Lighting the road ahead is a 7-inch Rhino headlight and nestled behind the front fairing an Acewell 2853 digital dial that relays speed, revs, and warnings back to the rider. In the rear suitably styled, dual-purpose Highsider Bullit indicators/brake lights sit alongside the tail and all controlled by a Motogadget M-unit 'blue' for bulletproof performance. BMW's factory switches have also been replaced by Motone 3 button units that manage all of the bike's accessory functions.
For handling improvements and a perfectly level bone line, Koni shocks hold the rear end in place while a pair of Megaton mufflers add a classic cafe look and a few extra horses. The finishing touches came in the form of a leather saddle also upholstered by Silver Machine and a striking blue, grey paint scheme with a touch of pink pin striping by the Wrench Kings.