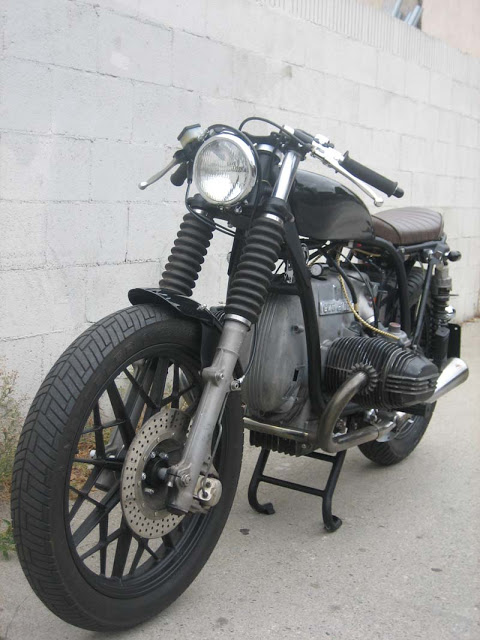 Ok I know it's getting ridiculous now. Yet another BMW based Cafe Racer. This is the last one for a while now but I had to share.
The decision to go with a small tank a seat configuration has really paid off on this bike. The engines on these BMWs are so bulky looking that they look less than nimble but by cutting down on bodywork and using a liberal application of slimming black paint this bike looks surprisingly nimble.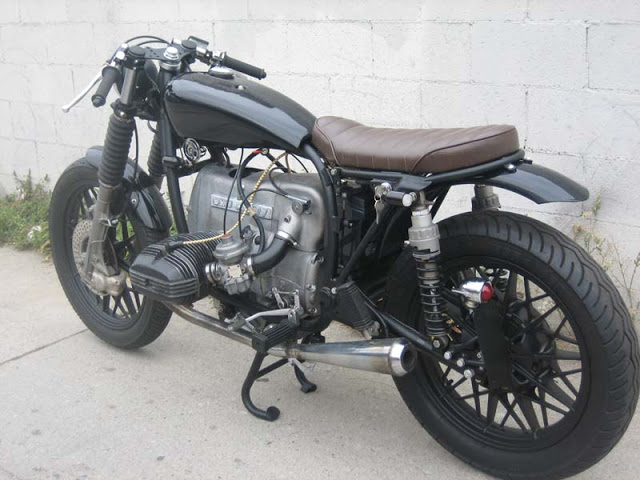 Topping off the whole minimal look is a small headlight tiny bullet style indicators and side mounted brake light. Then the custom brown saddle breaks up the darkness and gives the bike a classic, timeless look.