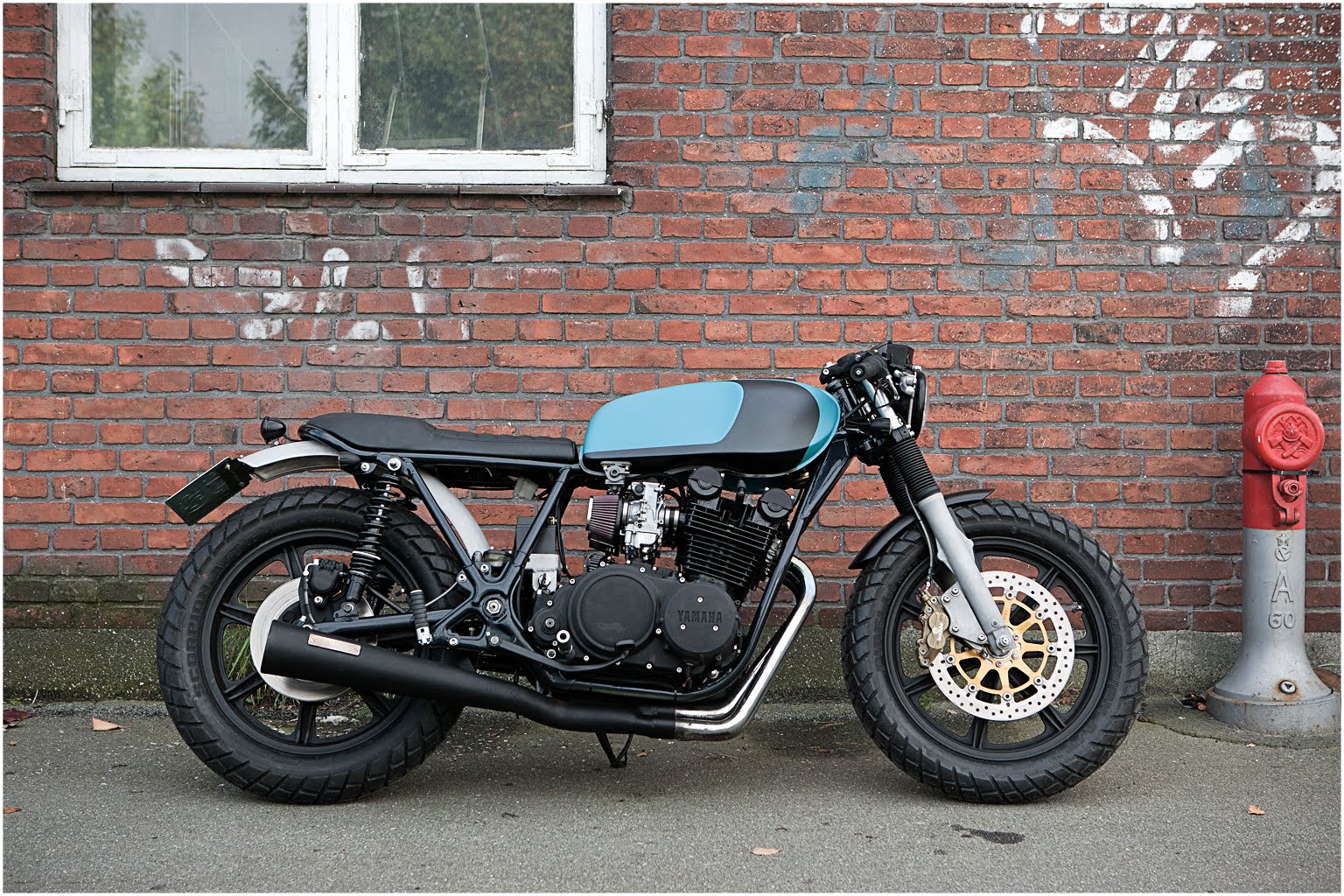 The Wrenchmonkees have just released details of the bike that represents a half-century of custom motorcycle builds from the Denmark based workshop. Built on a Yamaha XS 750 base it's everything that you'd expect from a WM bike, no mess-no fuss and plenty of unmistakable Monkee style.



"…custom retro bikes, to ride every day, not to polish…simple, mechanical expressions." – The Wrenchmonkees 
Rather than an outlandish design style for the milestone build, the WM team stuck to their "function first" approach with this, their 50th custom build. Practicality reigns supreme so a hard wearing, low maintenance powder blue/black, matte finish paint scheme covers the Yamaha'sbodywork and engine. A custom made seat hugs the rear loop of the frame perfectly and the fenders have been chopped just enough to remain practical.
The rubber chosen for this bike gives away it's owners desire for a ride that isn't limited to road use. A set of Pirelli Scorpion trial tires not only look the business but would have no issue taking on muddy roads or your average dirt track. To counter all of the lo-fi mods to the bike a Motogadget speedo with digital display takes pride of place atop the XS750's triple tree.
It's another thumbs up from me on this build. If the WM team continue to turn out beauties like this one I'm positive they'll reach their century in no time.