There's two ways you can build a custom motorcycle. One way is to have a design idea that's laid out in your head, on sketch pads or in a scrap book filled with reference images. While the other, which is the complete opposite, involves jumping in head first without a plan to see where the build takes you. While I'm a fan of both methods I tend to be a bit OCD when it comes to things like planning so the route chosen for most of my projects is the first. I'm striving to change these old habits though and it's when I stumbled across bikes like this Yamaha XS650 that I get really inspired to do so.

This bike was built by NYC based interior designer and builder Max Hazan who builds bikes as a side hobby. I got in touch with Max and he was kind enough to shed some light on how the bike came together.
"I started this build with no pre-conceived ideas of what I was looking to end up with.  I chose the XS motor as a starting point (it is one of the best looking motors out there) and let myself go wherever I felt the lines of the bike lead me…I wasn't trying to build a chopper, bobber or a café bike, I was just building what came to mind as it happened…one of the luxuries of building a bike for yourself  on your own schedule."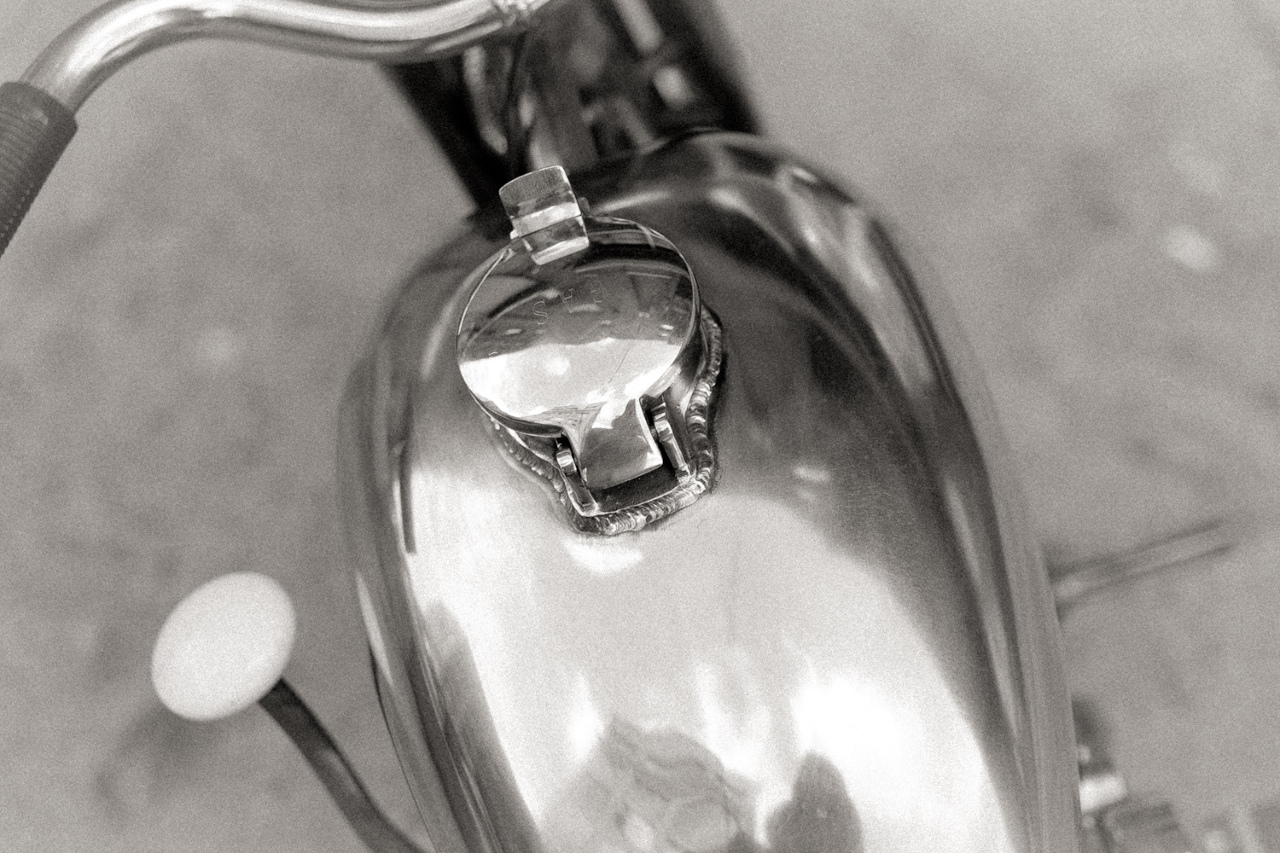 "I really tried to make every part of the bike by hand but found a gas tank that was near perfect so I just modified it & welded a vintage race-boat filler cap.  I was not trying to build a whimsical bike made of junk parts as a novelty but scavenging thrift stores and culinary supply houses was what I had at my disposal and what was within my budget."
"I am as much of an artist as I am a builder, I have built airplanes, boats and custom furniture; motorcycles are the medium that I can express my visions most clearly.  I love to paint, sculpt and draw but motorcycles allow me to combine all of these elements in a piece of mechanical art that you can actually do something with.  I love to be creative and I draw inspiration from everything around me, the creative process in on 24/7 in my mind.  I try not to base my designs off other motorcycles and bike categories, I just try to build something new & clean and say as much as I can in as few words as possible."
As Max mentioned he wanted to build as much of the bike himself as possible however along the way he came across a few parts that were too good to pass up. These now live in a stock or slightly modified state on his unique Yamaha XS650. The acquired parts includea set of Excel 19/21" MX rims, Avon front & Firestone rear tires, a Peanut style Gas Tank (channeled to sit lower on the frame), classic Brooks leather saddle, a Demon Cycles Internal throttle and a rear fender from a beach cruiser bicycle he stretched to fit.
Everything else though was Max's own handy work. Max built a foot clutch using old sewing machine parts (cable actuated), the jockey shift knob is a porcelain door knob with a custom pushrod linkage, The frame and forks were shaped out of .16 gauge steel that's been nickel plated and the bikes exhaust comes from a collection of pieces from a set of Honda Civic Race Headers. Contrary to the popular saying I think it's time Max "gave up his day job" to build more beauties like this.