For the Hyper Modified campaign Yamaha approached three well known custom builders and gave them a straight to the point brief of "make it even better".  
Ludovic Lazareth, 
Marcus Walz and 
Roland Sands
 each took a stock 2012 Yamaha TMAX and did their best to better Yamaha's original design. Ludovic added a supercharger and aircraft influenced styling, Walz focused on reducing weight and refining lines and Sands did what he does best and customised the hell out of it.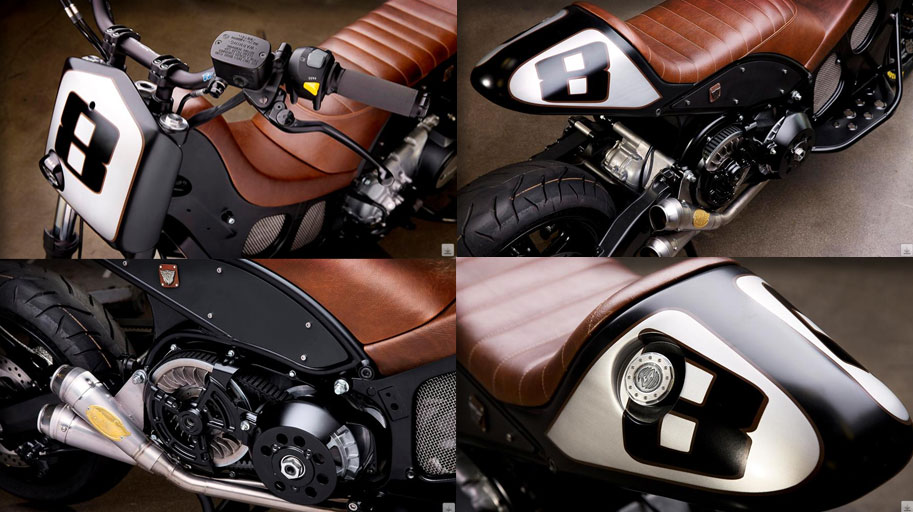 After viewing the TMAX without it's bulky bodywork and liking what he saw Sands decided to embrace the basic form of the TMAX frame. With all that bodywork thrown in the bin he tucked away exposed wiring and running gear behind custom made paneling.  The frame didn't go untouched though, custom foot wells with guard rails were welded on each side and a new rear loop was added to fit the wasps tail with integrated filler cap.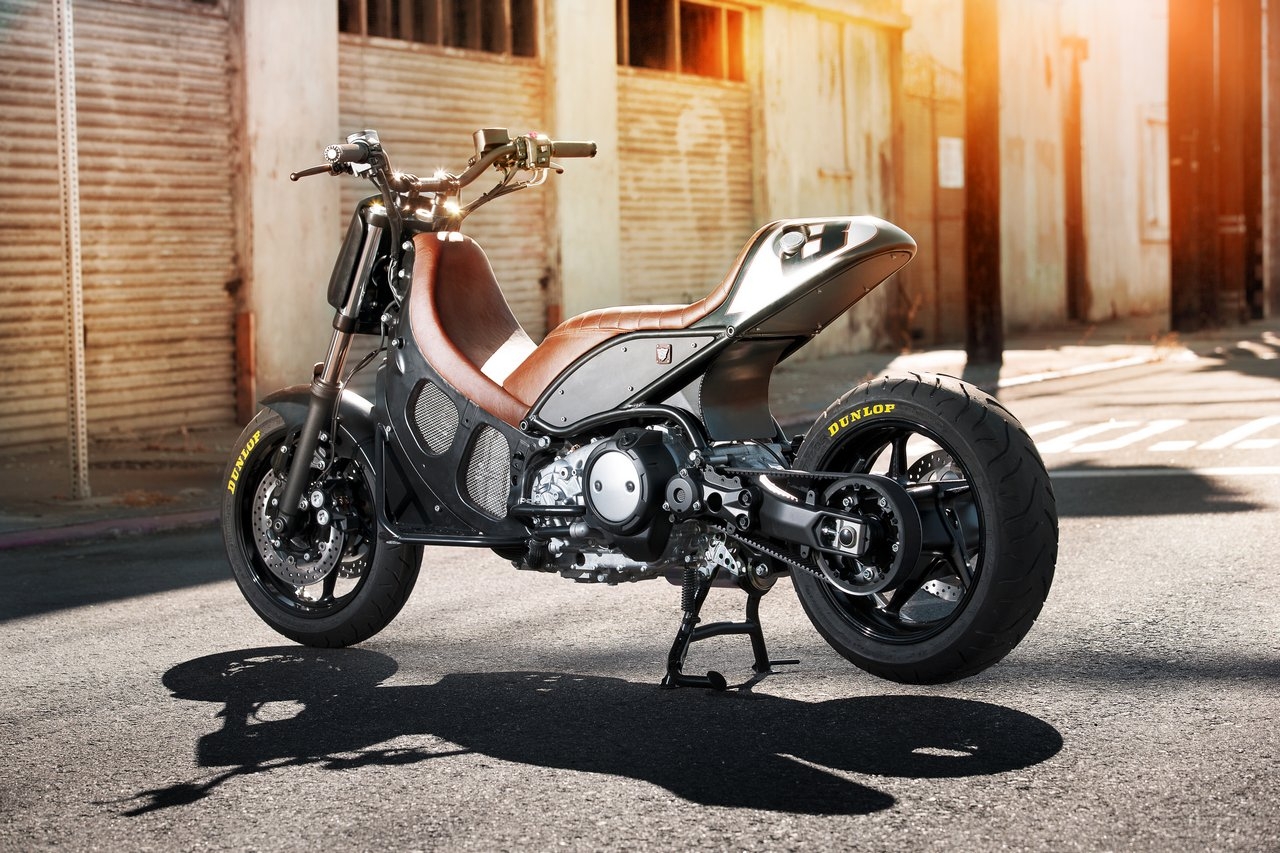 "People think I'm into cruisers but I'm more driven by dirt bikes and racers, but there is no way I'm letting the Hyper Modified TMAX go. I've got a scooter in my garage now – I didn't think that would happen! "


Sands also added paneling to the front and under the rear to protect the internals from road debris and used mesh in areas where airflow was required for cooling. Engine covers were also carved open to expose the bikes belt drives and shave off even more weight. The pipes are race bred giving the bike a throaty roar that'd you'd never expect to hear from a scooter, even if it is a "maxi" one and a set of off road style Renthal bars set the rider up for good old elbows out fun.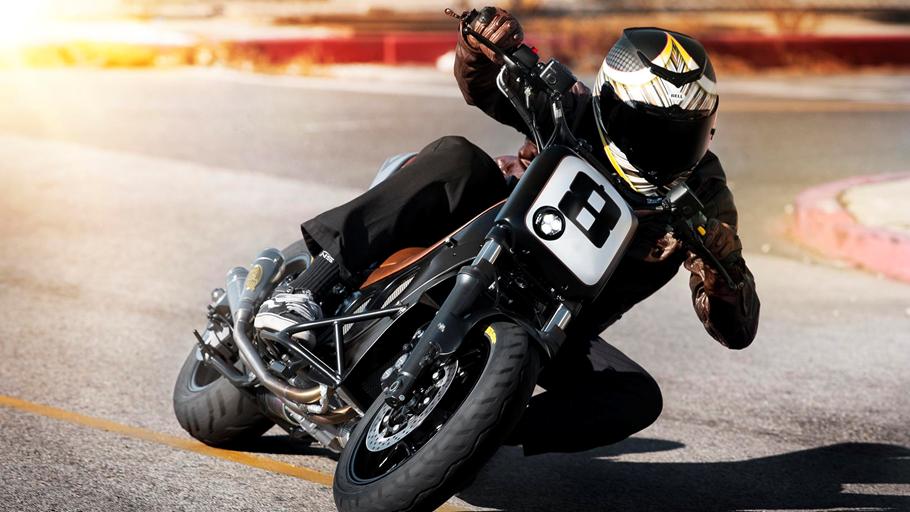 Finally everything went off for powder coating and in satin black before the tail and headlight panel received custom race number graphics. Last of all the custom tan leather seat made by Bitchin Rich that stretches from the just below the handlebars all the way along the frame to the tail was locked in to place.
And how did it go during Sand's test thrash? Check out the video below…who ever said scooters aren't cool can eat their words.
I'm a huge fan of Roland Sands custom motorcycle builds. His designs are unconventional and each build is performance proven by the man himself when he gives them a ceremonial thrashing. This particular build was completed for Yamaha Motorcycles as part of their Hyper Modified campaign. The bike used to be a brand new 2012 500cc TMAX 'maxi-scooter' but you'd be hard pressed recognising it now.