Over in the UK Shaun & Carl of custom workshop 'Down and Out' Cafe Racers usually play with parallel twins, but seeing as they like a challenge they decided to jump on the Virago bandwagon. No surprises here that it turned out great.
The particular Virago they chose for this build was the 920cc TR1, a European version of the v-twin that was produced between 1982-1986. After the customary teardown, the build began with a quick engine refresh and a full rebuild of the factory carbs. The brakes were then overhauled and stainless lines installed.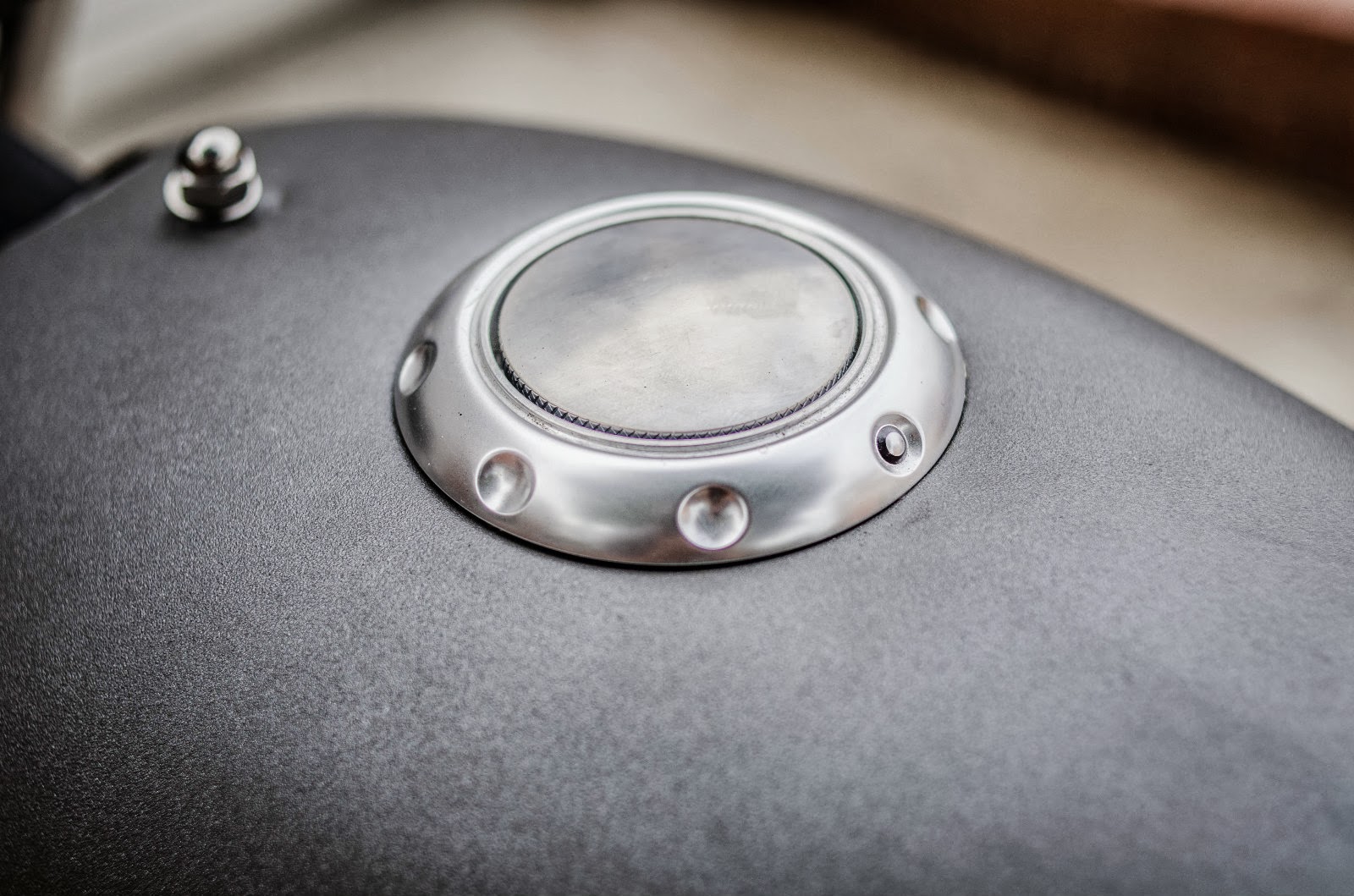 With a cafe racer conversion in mind, the Virago's cruiser style bodywork was completely discarded. In its place, Down & Out fit a classic Benelli fuel tank with a custom billet fuel filler. To create a level, more cafe styled bone line they then fabricated a new subframe which is bolted in place using existing mounting points. A leather covered, tuck and roll wasp tail seat completed the bodywork upgrades.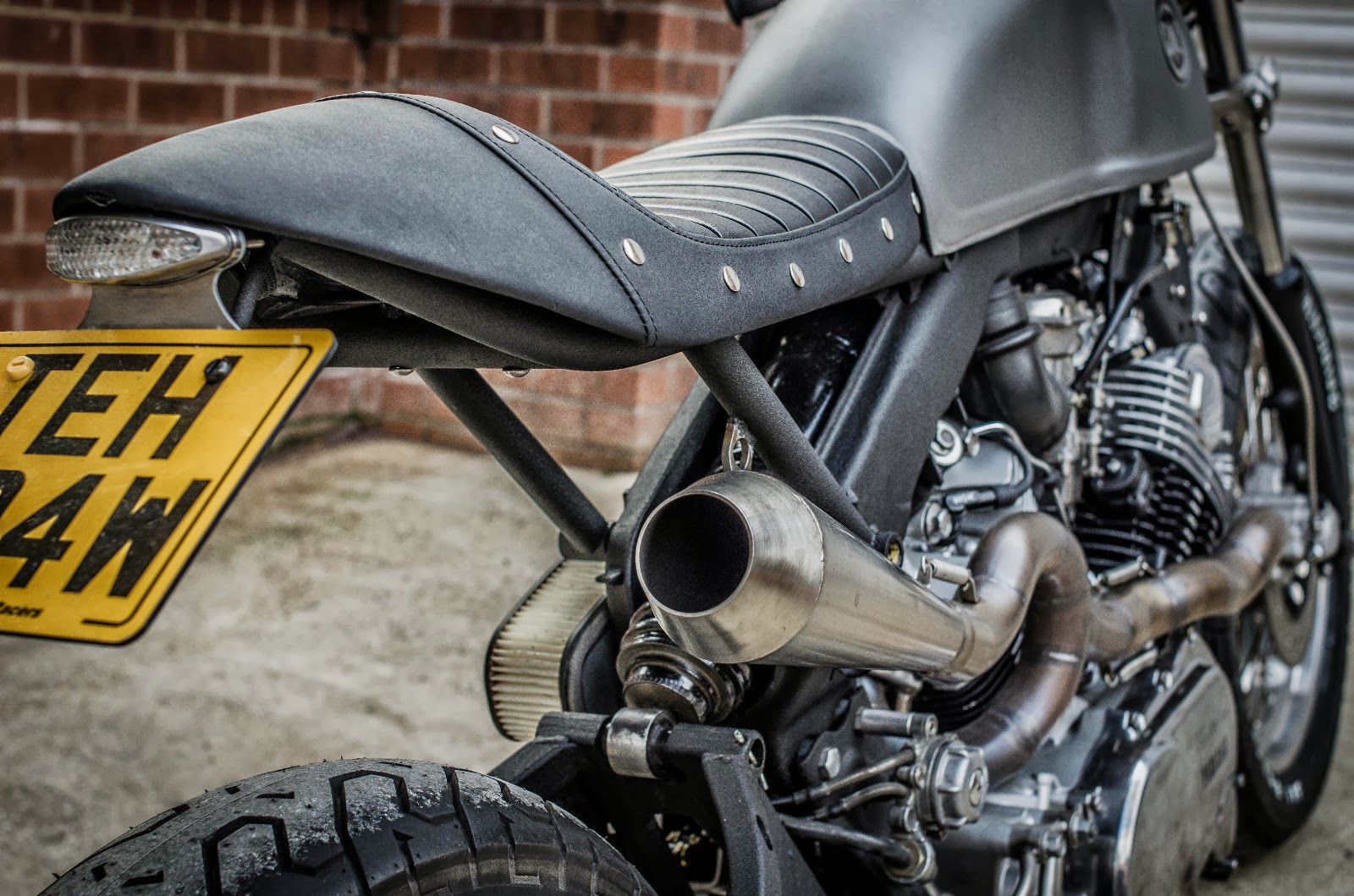 While cast wheels may have been all the rage in the late 80s, they simply don't have the timeless appeal of spoked rims, so they too were replaced with custom made parts. To set up the correct riding position a pair of stainless steel rear set footpegs and billet aluminium clip-on handlebars were added. Further improvements to the bike's styling include custom stainless headlight brackets, all new cables and a custom, underbelly battery box.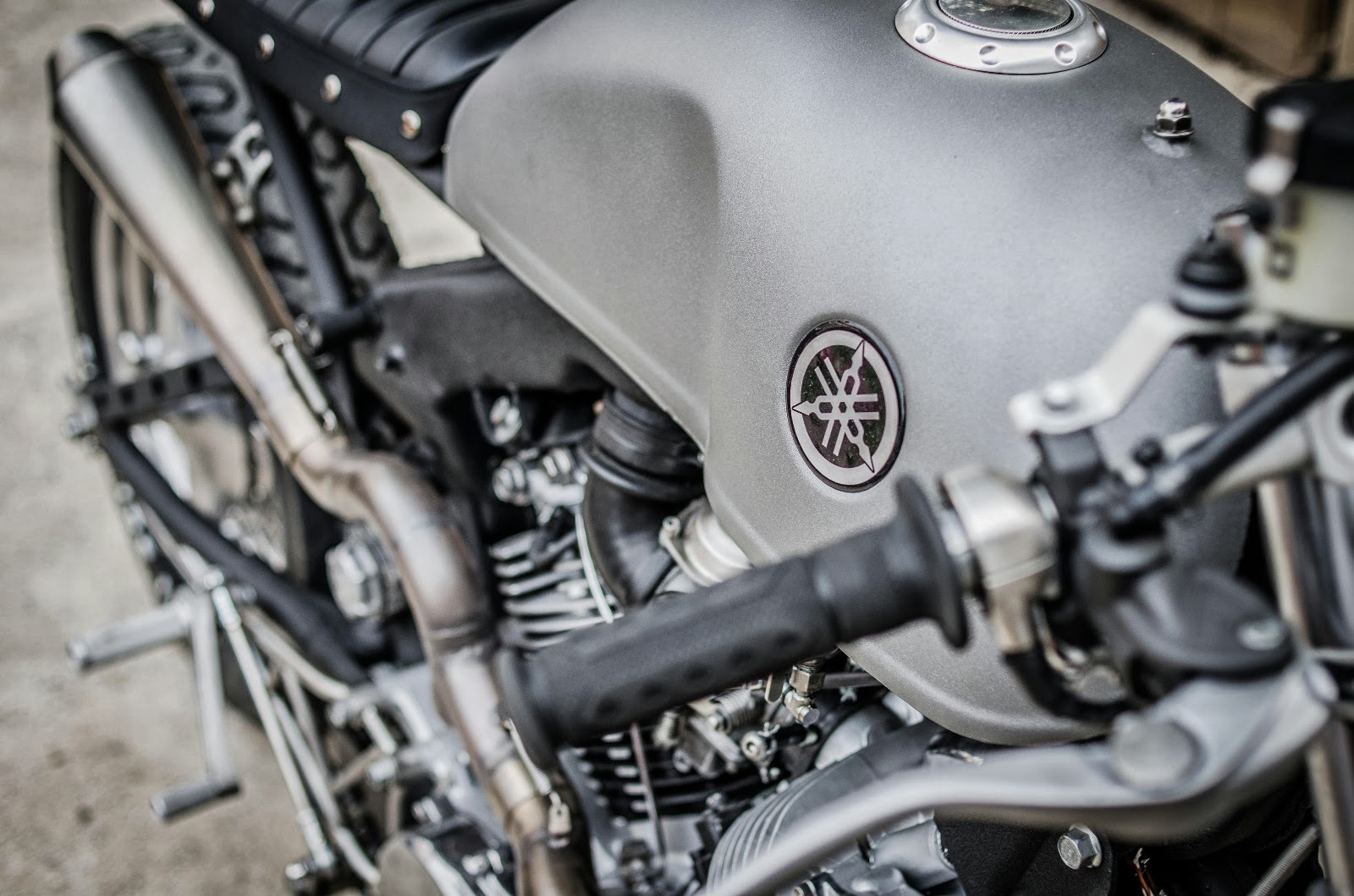 To ensure the bike would run without a hiccup the guys have also built an entirely new wiring harness and reduced handlebar clutter by adding microswitches. Unlocking horsepower is also essential on a build of this kind so the airflow has been freed up with a hi-flow filter and a custom 2-into-1 exhaust was welded up from stainless steel.
When it came to painting this build the boys decided bling wasn't it's thing so the Virago's frame and swingarm are covered in textured satin black paint and the tank finished in slate grey.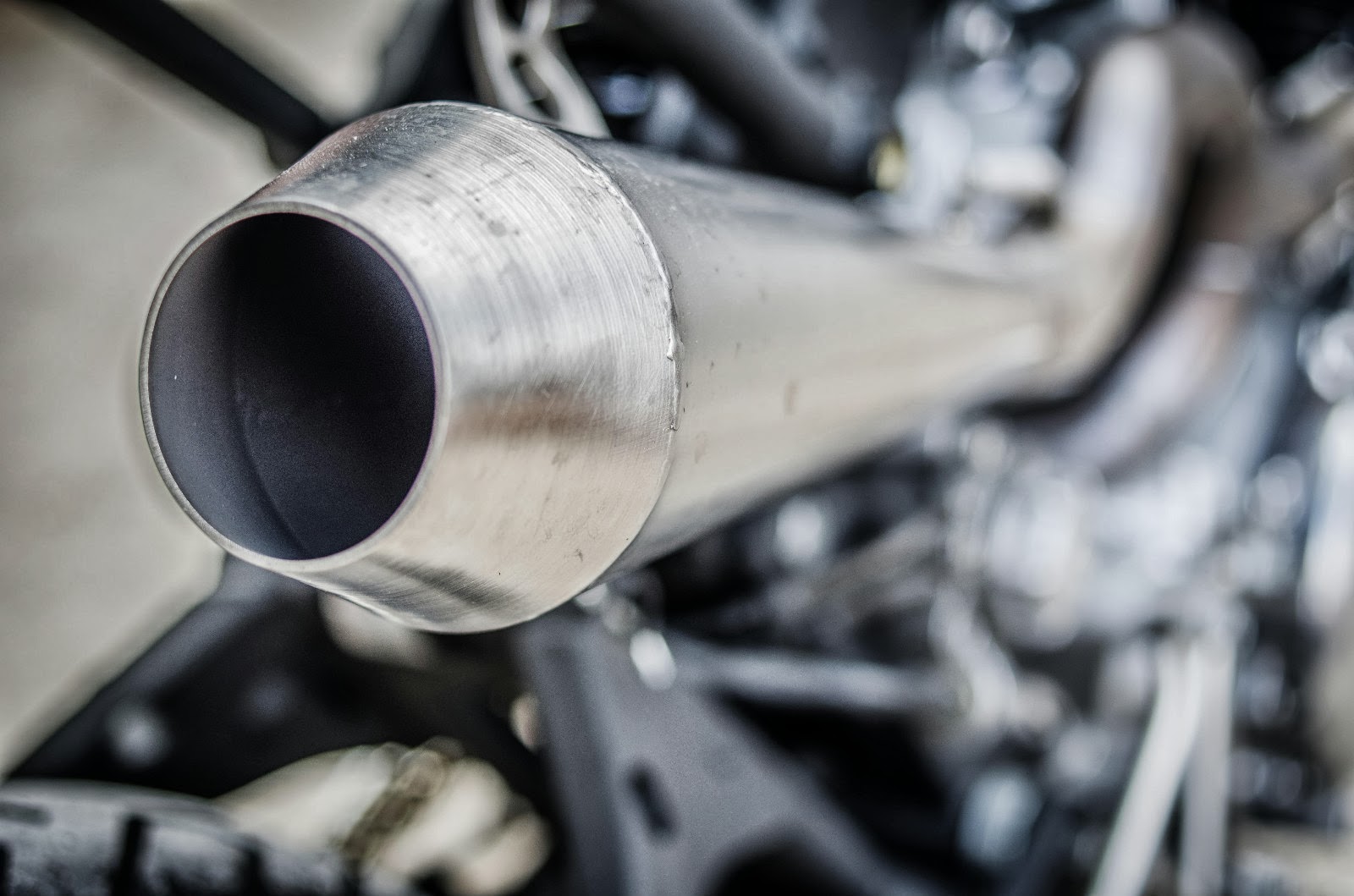 It may be a textbook approach to modifying Yamaha's first v-twin, but sometimes all it takes is a few tweaks to make a difference. One thing is for sure, this Virago cafe racer will definitely contribute to these bikes ongoing appeal.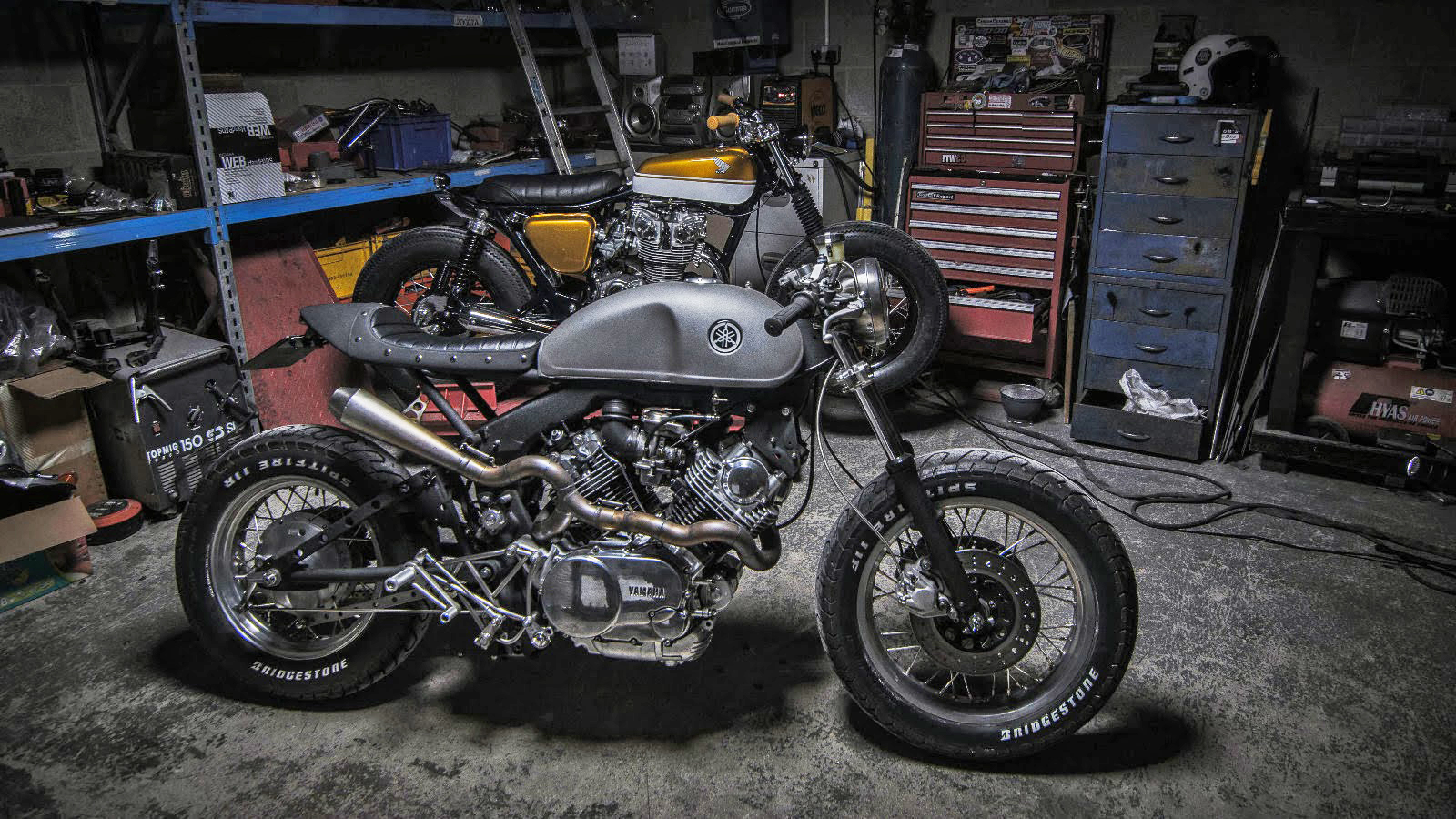 I'm often surprised by the motorcycles that become popular donors for custom builds. Take for example Honda's 'Plastic Maggot' CX500, BMW's 'Flying Brick' K100 or Yamaha's 'Vanilla' Virago. It seems that despite their rather average stock appearance and similarly average performance they've struck a cord with enthusiast customizers. This infatuation usually starts when a talented builder manages to transform one of these sows ears into a silk purse prompting others to give it a go.